Oven space is always a premium around the holidays. That big turkey takes up all the room! Here at 50+ Thanksgiving Side Dishes NOT cooked in the oven. I know you'll find a new favorite so many amazing holiday side dishes to choose from! PLUS I'm sharing my best tips for stress-free holiday entertaining!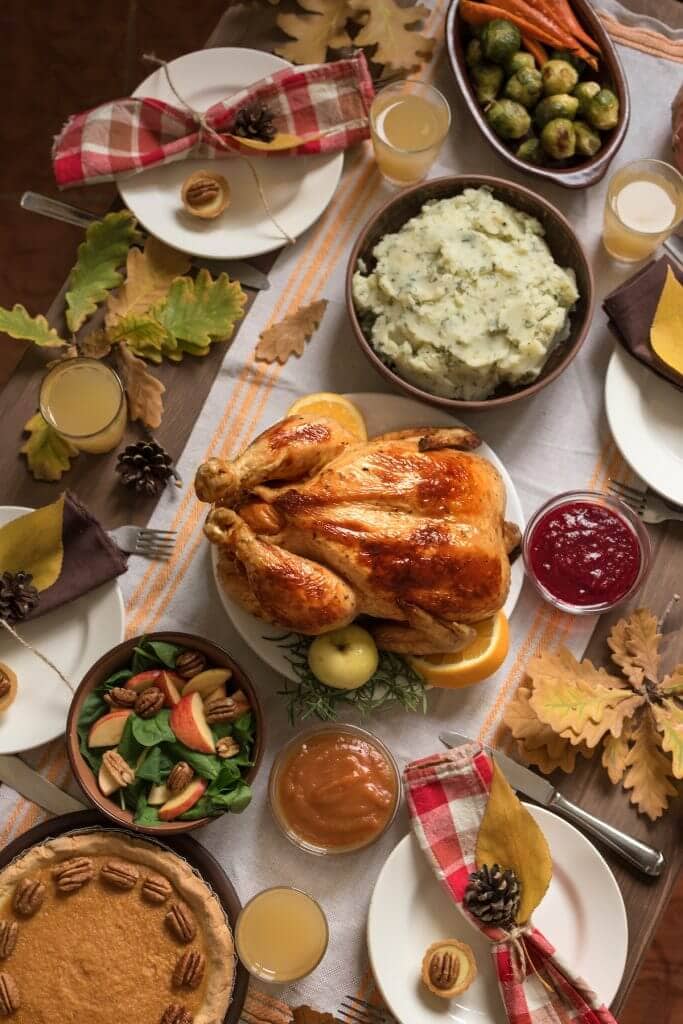 Thanksgiving Side Dishes NOT cooked in the oven!
Thanksgiving without a doubt is my favorite holiday. I love family time. Watching sports with my brother, giggling with the girls and talking cameras with Dad.
Hanging out and enjoying family and friends.
What does Thanksgiving mean to you?
For me, it is about family and camaraderie. It's about reconnecting with those you love and giving thanks. Having extra time to spend with Dan.
Personally, I LOVE to cook Thanksgiving dinner. But I also recognize that isn't for everyone!
If cooking for a crowd is stressful here are some tips!
Here's the bottom line…. don't stress – make it fun for everyone, including YOU!!!
So… having said that – if you are cooking Thanksgiving this year there is always so much happening in the kitchen, especially in the oven..
What about the side dishes? Is there enough room to cook them in the oven?
What's a gal/guy to do when everything needs to be done at the same time?
Don't use the oven of course!
Today I wanted to share with you some great Thanksgiving Side Dishes that aren't cooked in the oven! You're going to find at least one (probably more!!) new recipes everyone will love!
Holiday Side Dishes – Mashed Potatoes, Sweet Potatoes, Rutabagas
One of our favorites Thanksgiving Side Dishes NOT made in the oven is Candied Sweet Potatoes – another must-have on our table. This recipe has been in our family for over 100 years!
One of the BEST parts is that it only takes four ingredients! AND it can be made ahead, up to three days ahead. The only problem with that is they may disappear from the refrigerator before Thanksgiving Day! 😋
Potatoes are traditional AND delicious! Here are my favorite recipes!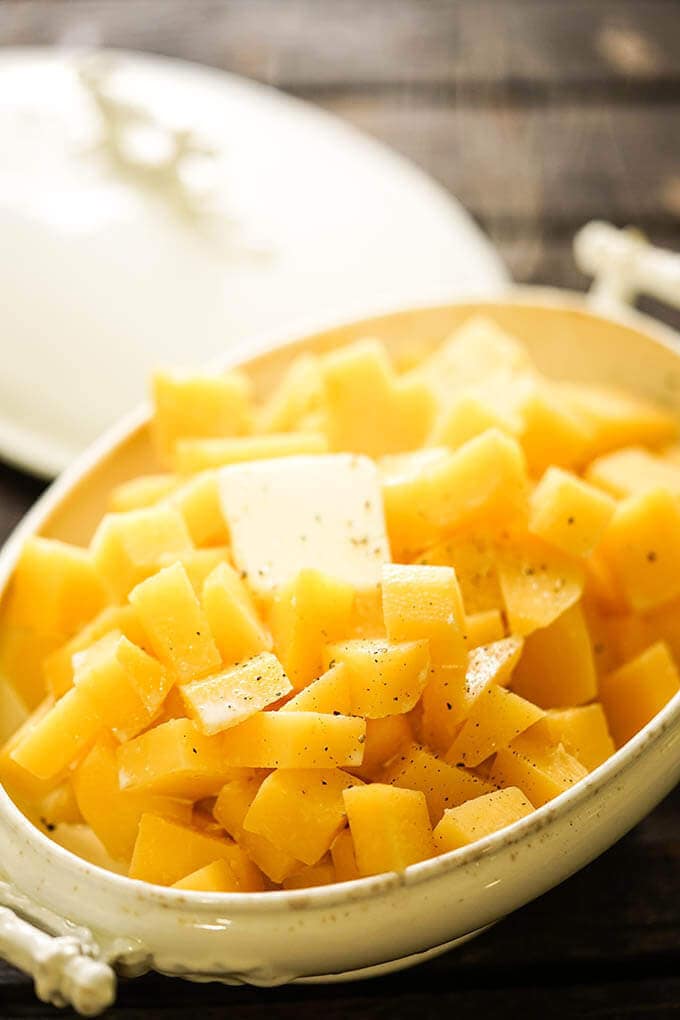 Have you tried Rutabagas before? They are my favorite side dish – hands down! I know… you think I'm crazy right? BUT they are so good!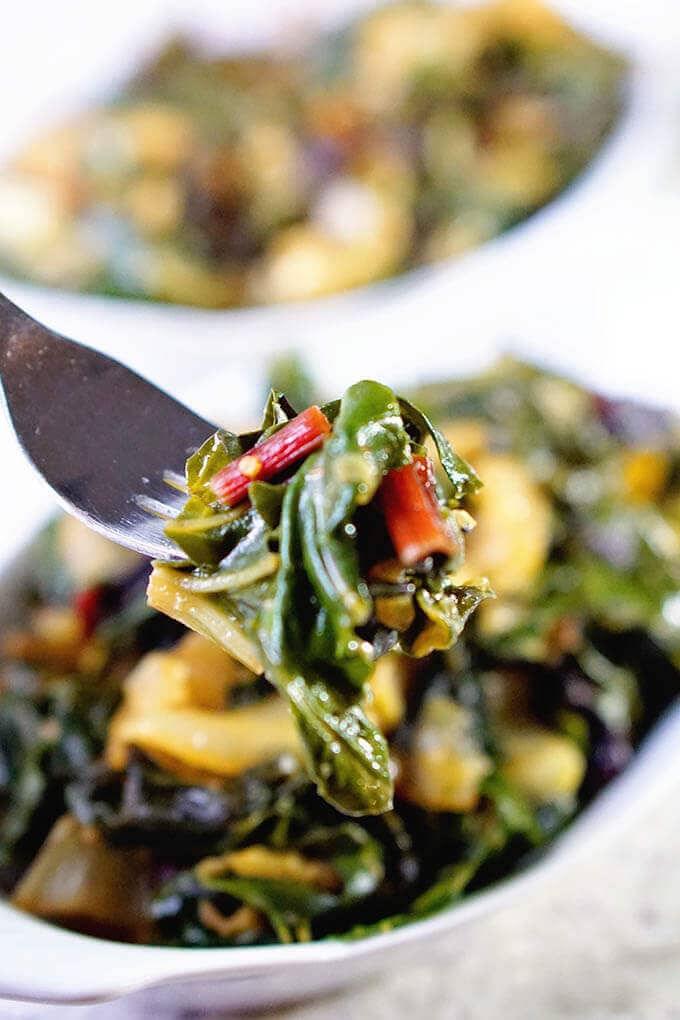 BEST Thanksgiving Side Dishes
Greens, Peas, Green Beans and more!
Pass on the traditional green bean casserole dish. Instead, consider serving sauteed or pan-fried greens. A light side dish helps balance the heavy meal.
And a few more recipes that sound delicious!
Pan-Roasted Vegetables
Great tip to keep the side dishes warm? Line your cooler with foil. Wrap the heated side dish(s) in a towel and stack them in the cooler. Close the lid tightly.

Deb Clark
Traditional Mashed Potatoes AND Gravy – all made in the pressure cooker, let me tell you it doesn't get any either then this!
Easy Side Dishes – Salads
Salads are always great on the buffet – often made ahead they are a super simple side dish that everyone enjoys!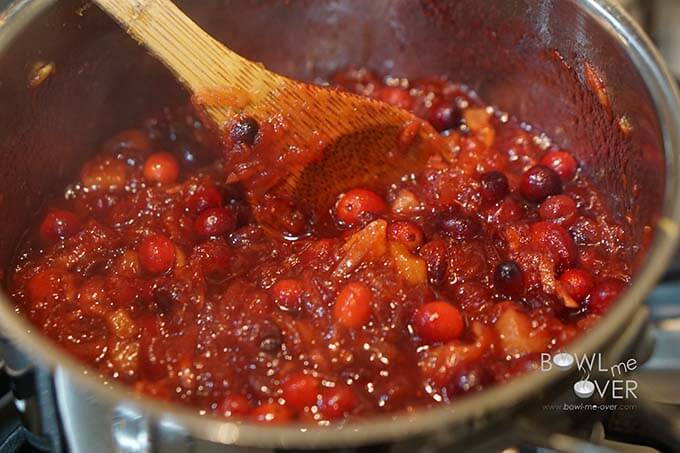 Holiday Side Dishes – Cranberry Sauce
Your holiday table is not complete without Cranberry Sauce! You can always serve canned, but homemade is so much better!
Cranberry Sauce can be made ahead and frozen – take out of the freezer two days before to thaw.

Deb Clark
There are many variations of sauce too!
Holiday Hint!

Set the table the day before – one less thing to do on Thanksgiving Day.

Deb Clark
Now we have more yummy Thanksgiving Side Dishes – all made on the stovetop or an electric skillet!
Cast Iron Skillet Cranberry Stuffing – perfect for a simple side dish, fancy enough for your holiday meal!
No room in the oven? Then fire up the grill! That's a great resource also!
I have a whole post with 40+ side dishes made in the pressure cooker – click here to find a new favorite recipe!
Is the Thanksgiving meal too much work? This year, make it a potluck! Everyone always brings their best dishes, cook the turkey and let others fill in with great sides.

Deb Clark
Pasta is always a wonderful side dish. It's affordable and easy to make. If you're looking for a meat-free side, here are some options. The Chili Mac does have beef, but you could always substitute with a vegetarian option.
Want a stress free Thanksgiving – make the gravy a day (or two!) ahead. Just reheat prior to serving!

Deb Clark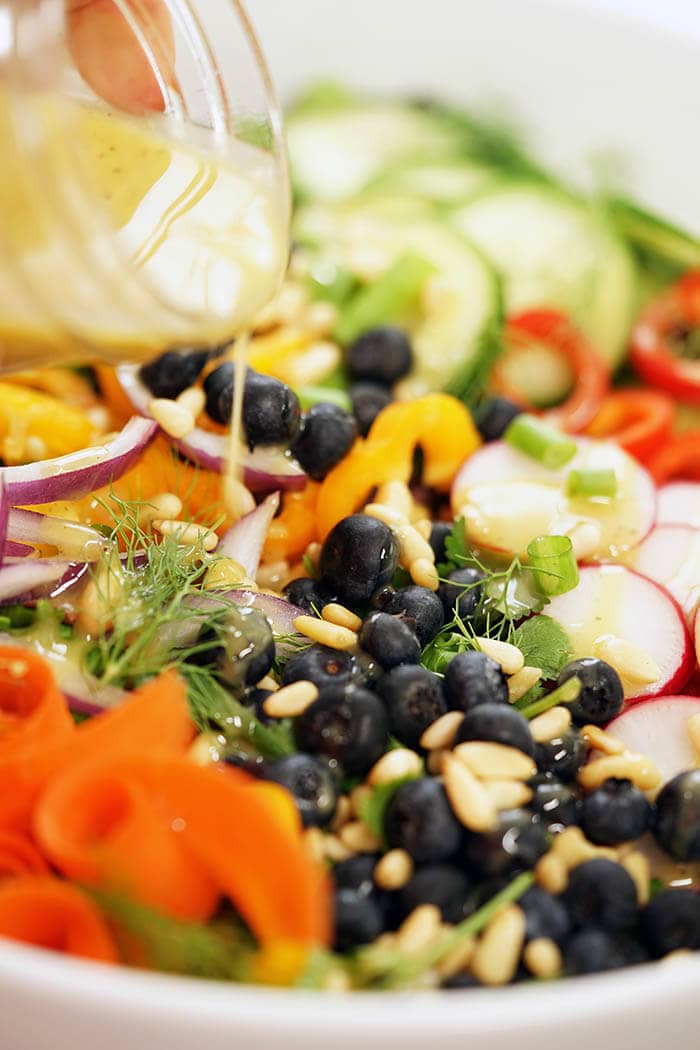 Green Salad Holiday Side Dishes
A Thanksgiving table deserves to have a salad – but not any old salad, season it up with something special!
Another great tip – don't make everything yourself. Ask each guest to bring a dessert and set up a sweets buffet. Desserts are done!

Deb Clark
Do you have a wonderful side dish that is NOT cooked in the oven? Email me the link for your original recipe and I will happily add it to this blog to share for next year!
If you would like to try a great recipe for roast turkey, here's mine. Your turkey will be the star of the show, moist, delicious and perfectly done every time. This is my go-to recipe for Thanksgiving!
Thanksgiving Side Dishes