Oven space is always a premium around the holidays. That big turkey takes up all the room! We need Thanksgiving Side Dishes NOT cooked in the oven, right? Well here you go! Delicious side dishes and timeless classic recipes you and your family will love!
I know you'll find a new favorite so many amazing holiday side dishes to choose from! PLUS I'm sharing my best tips for stress-free holiday entertaining!
Thanksgiving without a doubt is my favorite holiday. I love family time. Watching sports with my brother, giggling with the girls and talking cameras and taking pictures with Dad. I love the holiday season and that big thanksgiving feast!
For me, it is about family and camaraderie. It's about reconnecting with those you love and giving thanks. Having extra time to spend with Dan.
What does Thanksgiving mean to you?
Tips for a stress-free holiday meal
Personally, I LOVE planning for the big day! The Thanksgiving menu filled with easy recipes, family favorite and cooking dinner. But I also recognize that isn't for everyone!
Go out to a great restaurant - pick your favorite, something everyone would enjoy!
Order take-out, it's ok! Order enough for dinner and a bit extra. That way when you're looking for leftovers you'll still have a great late-night snack in the refrigerator.
Grocery stores offer a complete Turkey dinner - turkey, stuffing, mashed potatoes and gravy for about fifty bucks! Ham & prime rib meals are also available. You will need to pre-order so check your local store for availability and prices.
Here's the bottom line.... don't stress - make it fun for everyone, including YOU!!!
So... having said that - if you are cooking Thanksgiving this year there is always so much happening in the kitchen, especially in the oven. (But don't worry, if you don't have an oven, use your slow cooker! Grab this recipe for slow cooker turkey breast with stuffing!)
What about the side dishes? Is there enough room to cook them in the oven?
What's a gal/guy to do when everything needs to be done at the same time?
Don't use the oven of course!
Today I wanted to share with you some great Thanksgiving Side Dishes that aren't cooked in the oven! You're going to find at least one (probably more!!) new recipes everyone will love!
Mashed Potatoes, Sweet Potatoes and Rutabagas
Make the gravy a day (or two!) ahead. You can even freeze gravy. Just reheat prior to serving!
Candied Sweet Potatoes - This is one of our favorites Thanksgiving Side Dishes NOT made and a must-have on every holiday table. This recipe has been in our family for over 100 years!
One of the BEST parts is that it only takes four ingredients! AND it can be made ahead, (up to three days)! The only problem with that is... they may disappear from the refrigerator before Thanksgiving Day! 😋
Potatoes are traditional AND delicious! Here are more popular dishes
Delicious Greens
Store leftovers in ziplock bags. They are easier to fit into your crowded refrigerator!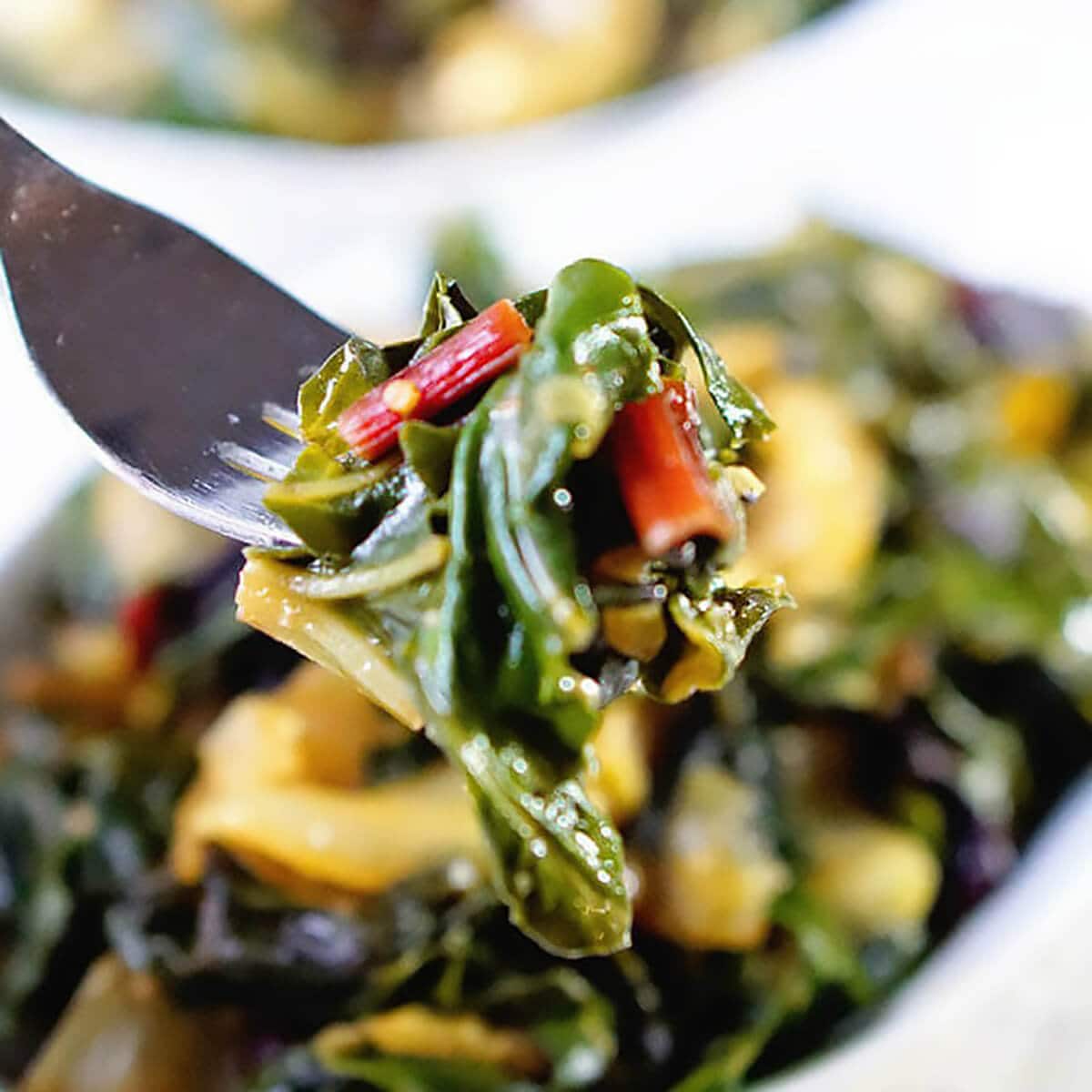 Pass on the traditional green bean casserole dish. Instead, consider serving steamed, sautéed or pan-fried greens. A light side dish helps balance the heavy meal.
Pan-Roasted Vegetables
Keep your side dishes warm by lining the cooler with foil. Wrap the heated side dish(s) in a towel and stack them inside. Close the lid tightly.
Make-ahead Pasta and Bean Salads
Set the table the day before - one less thing to do on Thanksgiving Day!
Salads are always great on the buffet and a terrific holiday side dish. - often made ahead they are a super simple side dish that everyone enjoys!
Cranberry Sauce
Cranberry Sauce can be made ahead and frozen - take out of the freezer two days before to thaw.
No holiday table is not complete without Cranberry Sauce! You can always serve canned, but homemade is so much better! It's actually so much easier to make than you think and one of the BEST Thanksgiving side dishes.
Grilled Side Dishes
Set your serving dishes out on the counter, along with the utensils. That way you won't be scrambling last minutes to find a gravy boat/platter/bowl that's just the right size!
Slow Cooker and Instant Pot
This meal is a lot of work, consider making it a potluck! Everyone always brings their best dishes. You cook the turkey and let others fill in with great Thanksgiving side dishes.
Looking for more recipes using your pressure cooker? I have a whole post with 40+ side dishes made in the pressure cooker - click here to find a new favorite recipe!
Pasta
Ask your guests to bring a dessert and set up a sweets buffet. Add a bowls of Hershey's kisses, m&m's and peppermint candies for a little extra something sweet!
Pasta is one of the best holiday side dishes. It's affordable and easy to make. If you're looking for a meat-free side, here are some options. The Chili Mac does have beef, but you could always substitute with a vegetarian option.
Green Salads
Of course you can't make the salad the day ahead, but you can make the vinaigrette! Put it together in a screw top jar up to three days ahead. Then just shake it when it's time to serve!
Your Thanksgiving spread needs a salad - but not any old salad, the holidays deserve something special!
Ok, I'm going to toss in just one holiday side dish that requires the oven, but you can make these the day before - Cloverleaf Rolls. You have to serve rolls, right? These are tender and buttery, drool-worthy and delicious!
Hmmm.... but you may have to make two batches because as soon as they come out of the oven everyone is going to want one! 😋
It's easy to say, but the most important thing is to not stress. Have a great meal. Enjoy your time and visit with family and friends. Make memories, that's the most important thing!
And for my fail-safe Holiday Turkey Recipe just click here!
I hope you found new favorite side dish recipes and tips to make your meal less stressful and more fun! Happy Thanksgiving!
First Published: November 11, 2017 Last Updated: May 12, 2021 to add new recipes and improve readability