Instant Pot Steamed Carrots - easy and tasty everyone loves steamed carrots!
Side dishes don't have to be boring! Pressure cooker side dishes are the answer! They don't take up space on the stove when you're cooking for a crowd, heat up the house on a hot summer's day OR take hours to make! Instant Pot Side Side Dishes are quick, easy and delicious!
Everyone is looking for dinner to be quick and easy, right? We also want to serve a nutritious meal and one that we're proud of! Click here for 10 GREAT Instant Pot Meals for more recipes and ideas!.
However... we don't want to spend all day in the kitchen! That's why the pressure cooker has become a kitchen appliance I've really grown to love.
And if you haven't embraced it yet or have one and it's sitting in the pantry still, please sign up for my Instant Pot Challenge!
Don't let the word challenge scare you! It's really just a quick series of emails that will give you all the tools you need to get it out of the pantry and onto the counter top.
Using your pressure cooker will save you time in the kitchen!
Why use a pressuer cooker?
When you're cooking on the stove top, water's boiling point is about 200 degrees. With an Instant Pot it will get as high as 250°F. The increased temperature helps the food cook more quickly, raising the pressure, forcing liquid into the food making it more tender.
When should you use a pressure cooker?
When you're cooking something that is wet. It's perfect for soups, stews, makes tender pork ribs and it's perfect for steaming vegetables.
Does cooking in pressure cooker destroy nutrients?
The process of cooking reduces nutrients any time you're cooking. However, the quick cooking process preserves more nutrients.
Instant Pot Side Dishes Steamed Vegetables
The pressure cooker is great for cooking vegetables. It can cut the cooking time in half, sometimes even more!
Beans and Rice Instant Pot Side Dishes
Using your pressure cooker is perfect for beans and rice! Cutting the cooking time in half, you'll have easy side dishes on the table in minutes!
Do you have to add water to a pressure cooker?
Yes, the pressure cooker cooks with steam. To make steam you need liquid!
How much liquid should be in a pressure cooker?
You will need at least one cup of clear liquid in your pressure cooker. Clear liquid is defined as water or stock.
BBQ or spaghetti sauce is too thick. If your recipe calls for using a sauce, I recommend cutting with water: 1 cup sauce with 1 cup water or sauce.
Instant Pot Side Dishes - Summer Salads
Are you looking for more information? Click here to check out my Instant Pot Resource Page - these resources will help simplify your Instant Pot cooking experience.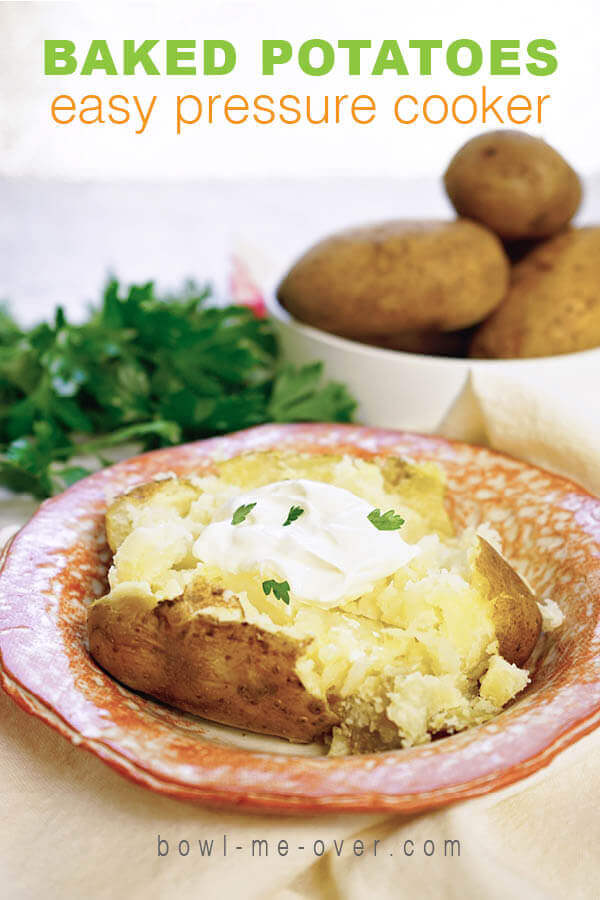 Pressure Cooker Side Dish - Potatoes
Potatoes deserve their own category, don't you agree? Creamy or baked always delicious, potatoes in the pressure cooker i an easy way to make a classic favorite!
Have you found a new side dish to make in your pressure cooker? I hope so!
Please leave a comment below, because I'd love to hear what your favorite pressure cooker side dish is!
Instant Pot Steamed Carrots
Instant Pot Steamed Carrots - easy and tasty everyone loves steamed carrots!
As an Amazon Associate I earn from qualifying purchases.
Ingredients
1

lb

baby carrots

cleaned and rinsed

1

tbsp

butter

1

tsp

salt

½

tsp

pepper
Instructions
Add one cup water into the stainless steel container.

Place steamer basket in pressure cooker. Add cleaned carrots to steamer basket.

Set pressure cooker on high, time on manual for 2 minutes quick release at the end.

Toss with butter, salt and pepper - serve and enjoy!
Nutrition
Calories:
66
kcal
|
Carbohydrates:
10
g
|
Protein:
1
g
|
Fat:
3
g
|
Saturated Fat:
2
g
|
Cholesterol:
8
mg
|
Sodium:
695
mg
|
Potassium:
269
mg
|
Fiber:
3
g
|
Sugar:
5
g
|
Vitamin A:
15726
IU
|
Vitamin C:
3
mg
|
Calcium:
36
mg
|
Iron:
1
mg
Sign up for my recipes here!!
Don't worry, we'll never share your email.