You've just come home from a long day at work or running errands with the family, and you're hungry. Or hangry, if it's been too long since lunchtime. That's where these delicious recipes come in! These easy dump and go instant pot recipes are better than takeout and will quickly become family favorites!
Looking for side dishes to go with your meal? Be sure to check this out, for super easy pressure cooker side dishes or here for tons more holiday side dish recipes!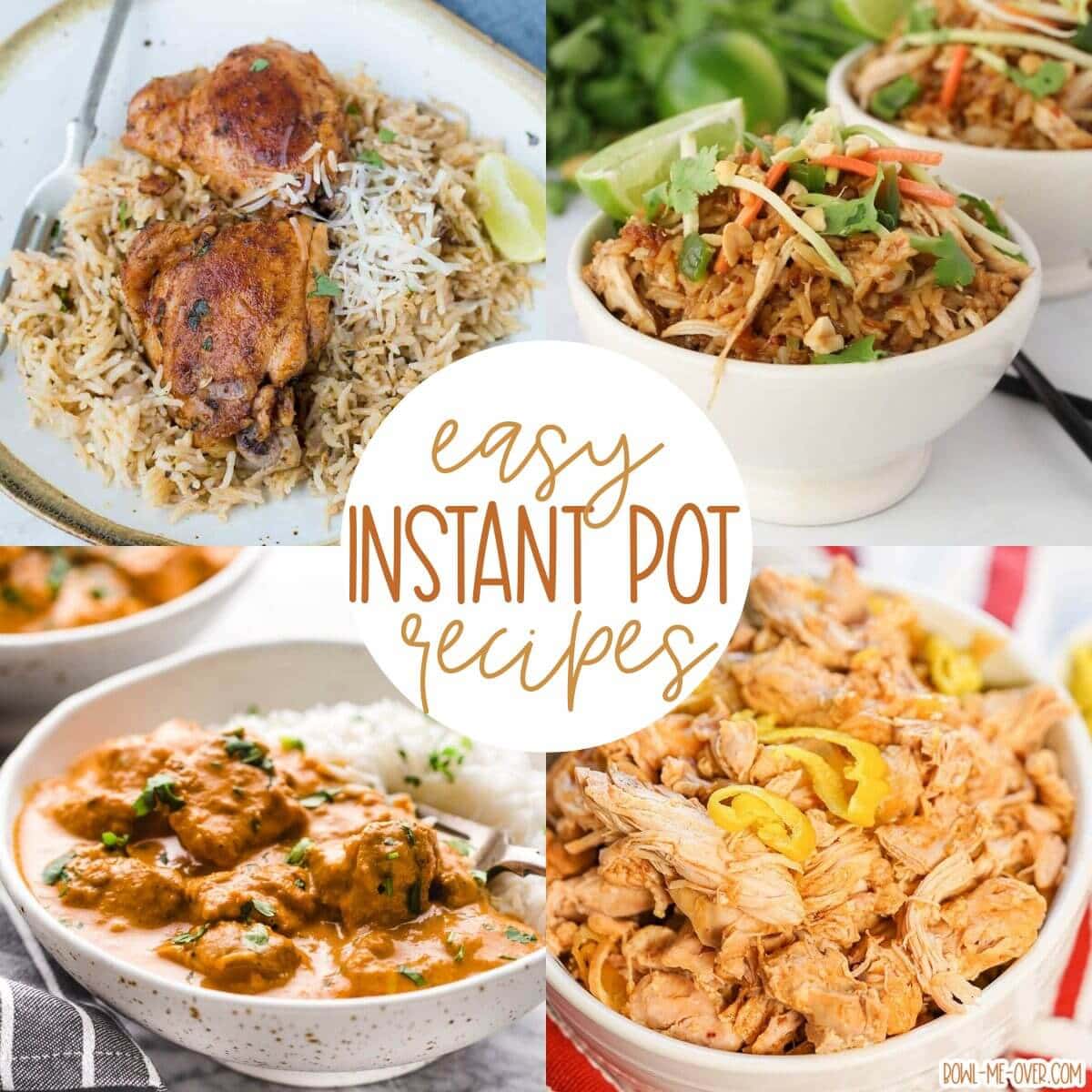 Jump to:
It's so tempting to slide behind your steering wheel to pick up takeout (or even easier to call for delivery), but that's not good for your wallet or your waistline. Drop the keys and pull out your Instant Pot instead!
Why use a pressure cooker?
With this list of easy Instant Pot meals, you can have dinner on the table in no time flat. It'll be delicious, nutritious, and way more affordable than restaurant fare. And, if you're lucky, you'll have some leftovers for your lunch the next day.
Why use an Instant Pot?
✔️ easy recipes, perfect for busy weeknights!
✔️ pressure cooking reduces cooking time.
✔️ instant pot dump dinners are easy meals and family favorites!
Let's get to the recipes, shall we?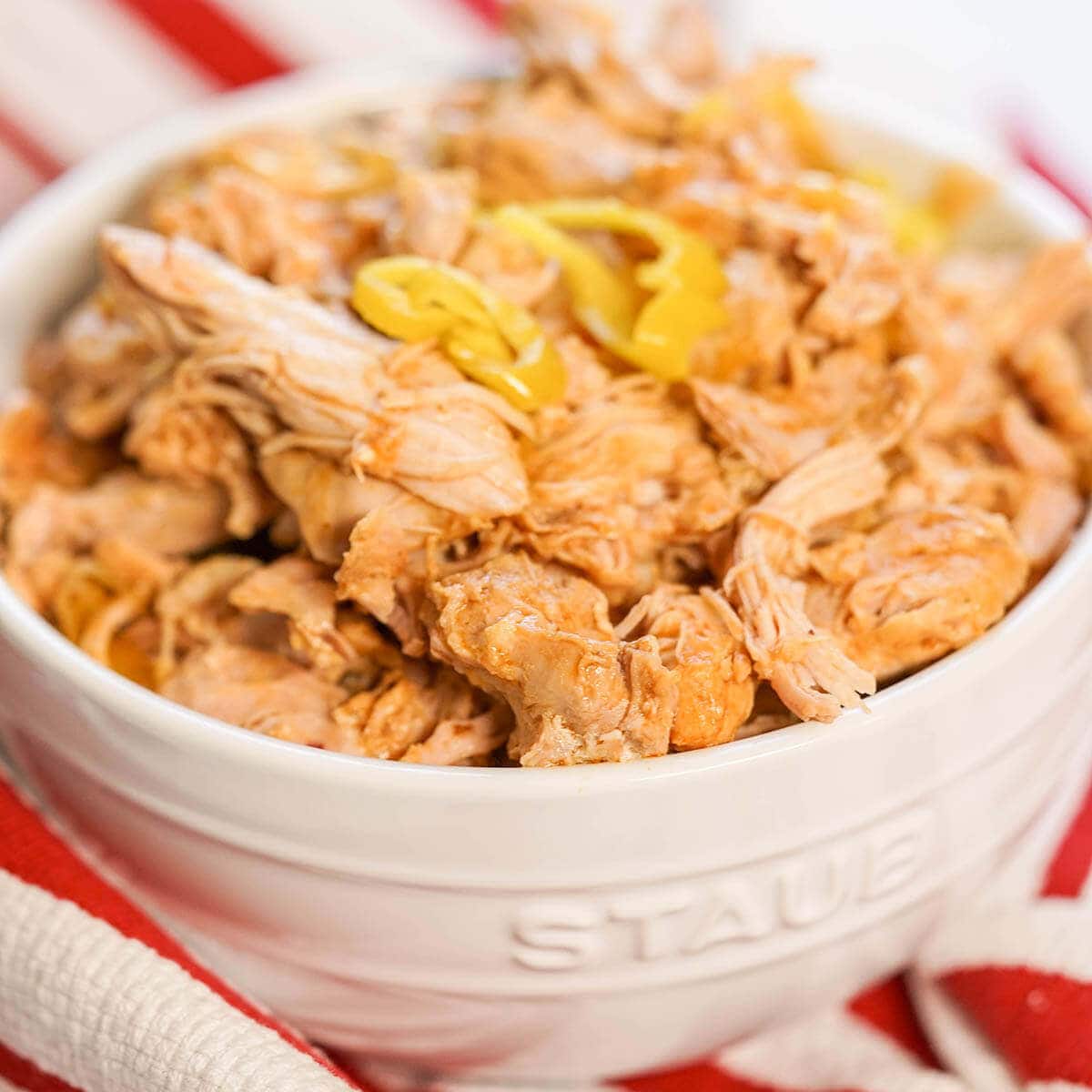 Juicy Pressure Cooker Shredded Chicken
Juicy Pressure Cooker Shredded Chicken - This recipe is sure to make juicy, tangy, delicious shredded chicken that's perfect for so many dishes! It's perfect for busy nights because it's the start to many meals.
Add it to sandwiches, quesadillas, and tacos. Put it on your salad or over rice.
It also makes the BEST CPK BBQ chicken pizza. You can use chicken thighs or chicken breasts, and it even works well with frozen chicken. Talk about a lifesaver when you forgot to defrost meat for dinner!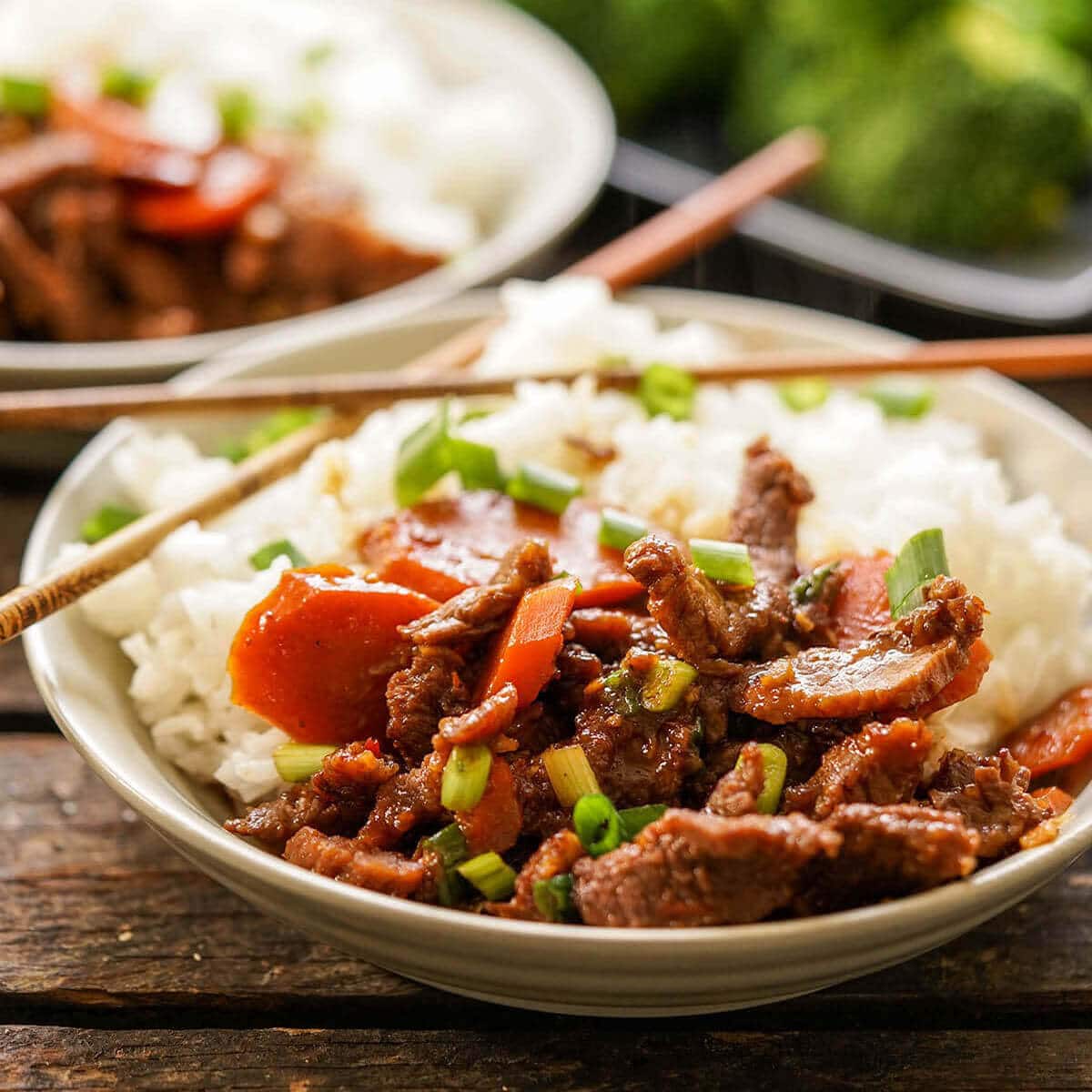 Pressure Cooker Mongolian Beef
Pressure Cooker Mongolian Beef - Takeout is easy, but it sure gets expensive. This Mongolian beef recipe is better than takeout and cooks up in the Instant Pot in no time.
The beef is tender with the perfect blend of sweet and spicy flavors and cooks up in just 10 minutes in the Instant Pot. Use thinly sliced flank or sirloin steak for this dish.
Serve it over rice or with snow peas, broccoli, or veggie stir fry on the side.
Make a big batch of instant pot rice to serve with your meal!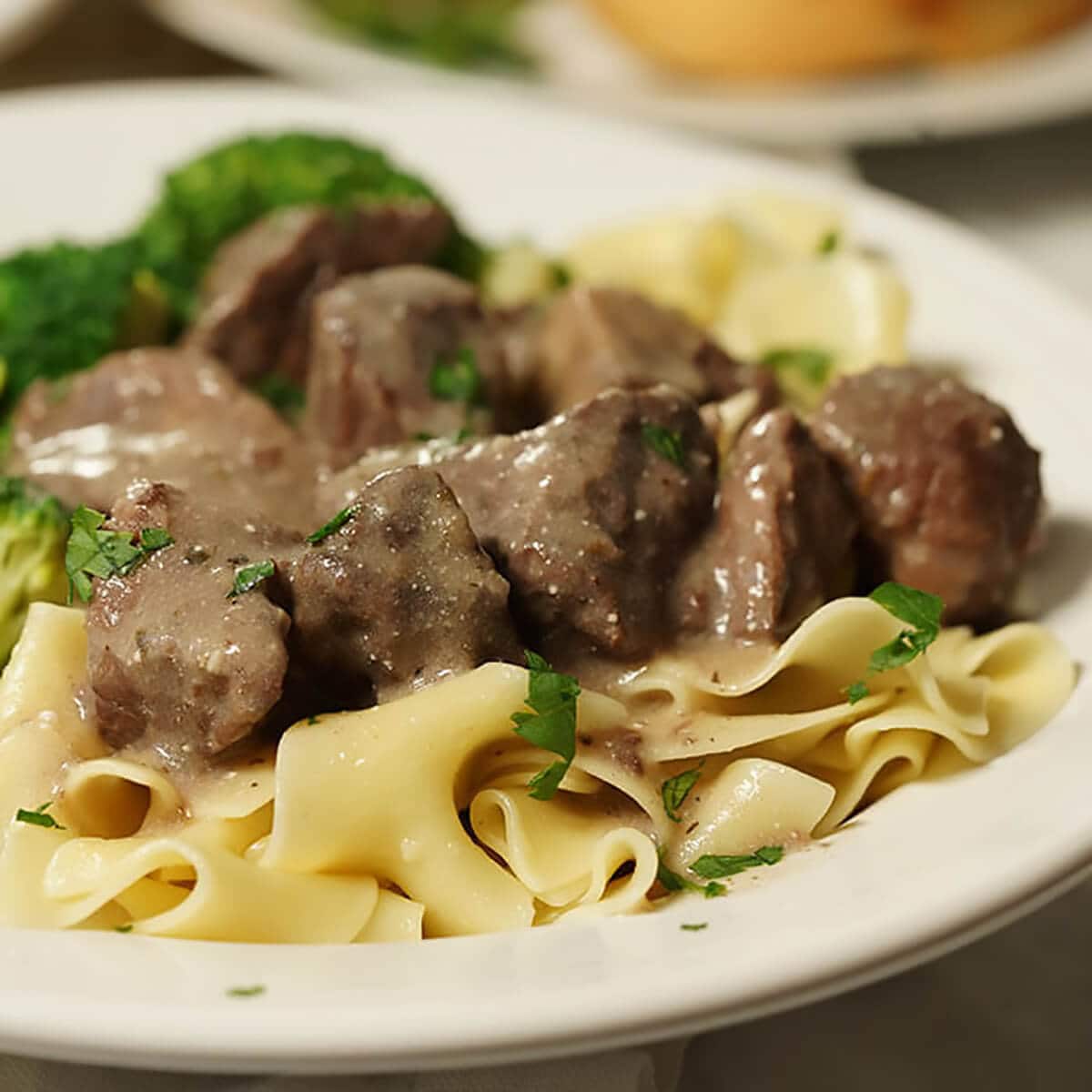 Beef Tips with Gravy
Beef Tips with Gravy - Craving comfort food? These beef tips are the ultimate comforting dish with tender chunks of beef and creamy sauce.
This is a hearty meal that the whole family will love! The beef tips and mushrooms make their own yummy gravy that's perfect over noodles or mashed potatoes.
If you prefer, the recipe includes crockpot instructions as well!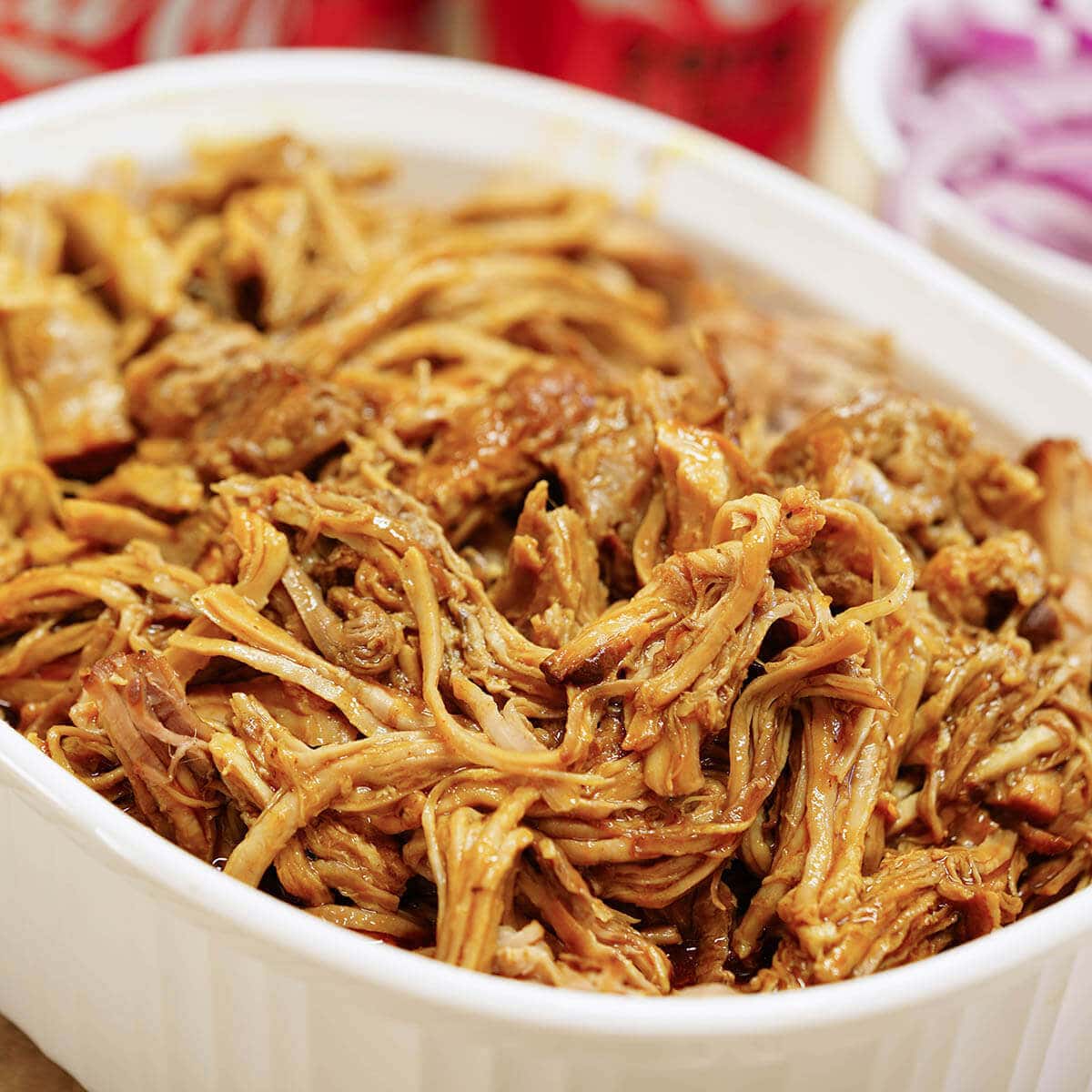 Instant Pot BBQ Pulled Pork
Instant Pot BBQ Pulled Pork - Get mouthwatering, fork-tender BBQ pulled pork with just four super simple ingredients!
You'll need pork, soda, BBQ sauce, and a spice rub, but you can vary the recipe a little to get the flavors you like. Use your favorite barbecue sauce—I recommend one with a little kick of spice.
Coca-cola, Dr. Pepper, or root beer can be used for the sauce. The pork can be piled high on sandwiches, served over salads, or used in tacos or quesadillas or pizza. It freezes beautifully, too, for up to 3 months!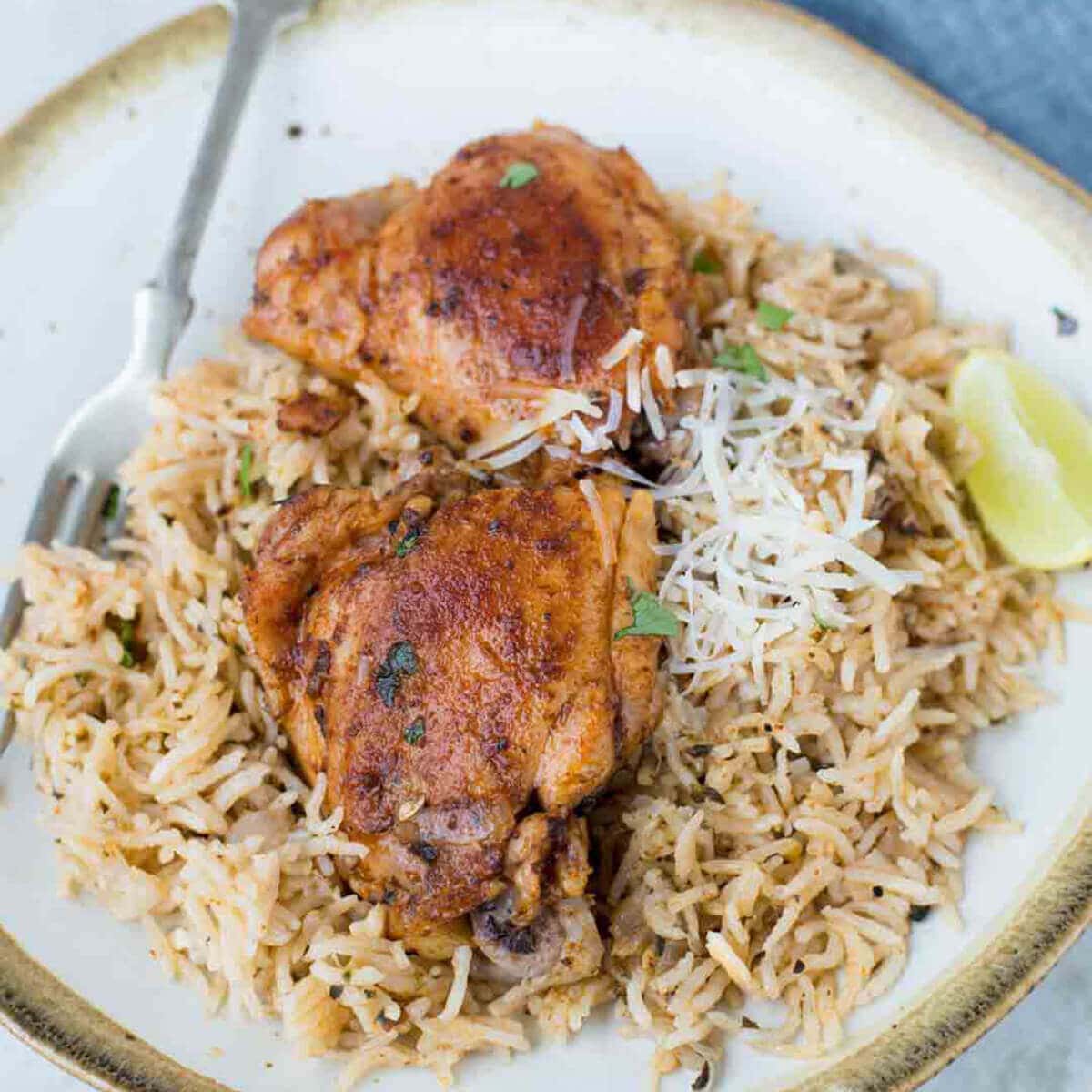 Instant Pot Garlic and Herb Chicken and Rice
Instant Pot Garlic and Herb Chicken and Rice - Feed your entire family a wholesome meal, even on the busiest of weeknights!
This garlic herb chicken and rice dish has tons of flavor. You'll devour the crispy, juicy chicken paired with the perfectly seasoned rice. Even your picky eaters will love it.
This recipe can easily be doubled to feed a crowd or to have delicious leftovers for yourself to enjoy for a few days after, YUM!!!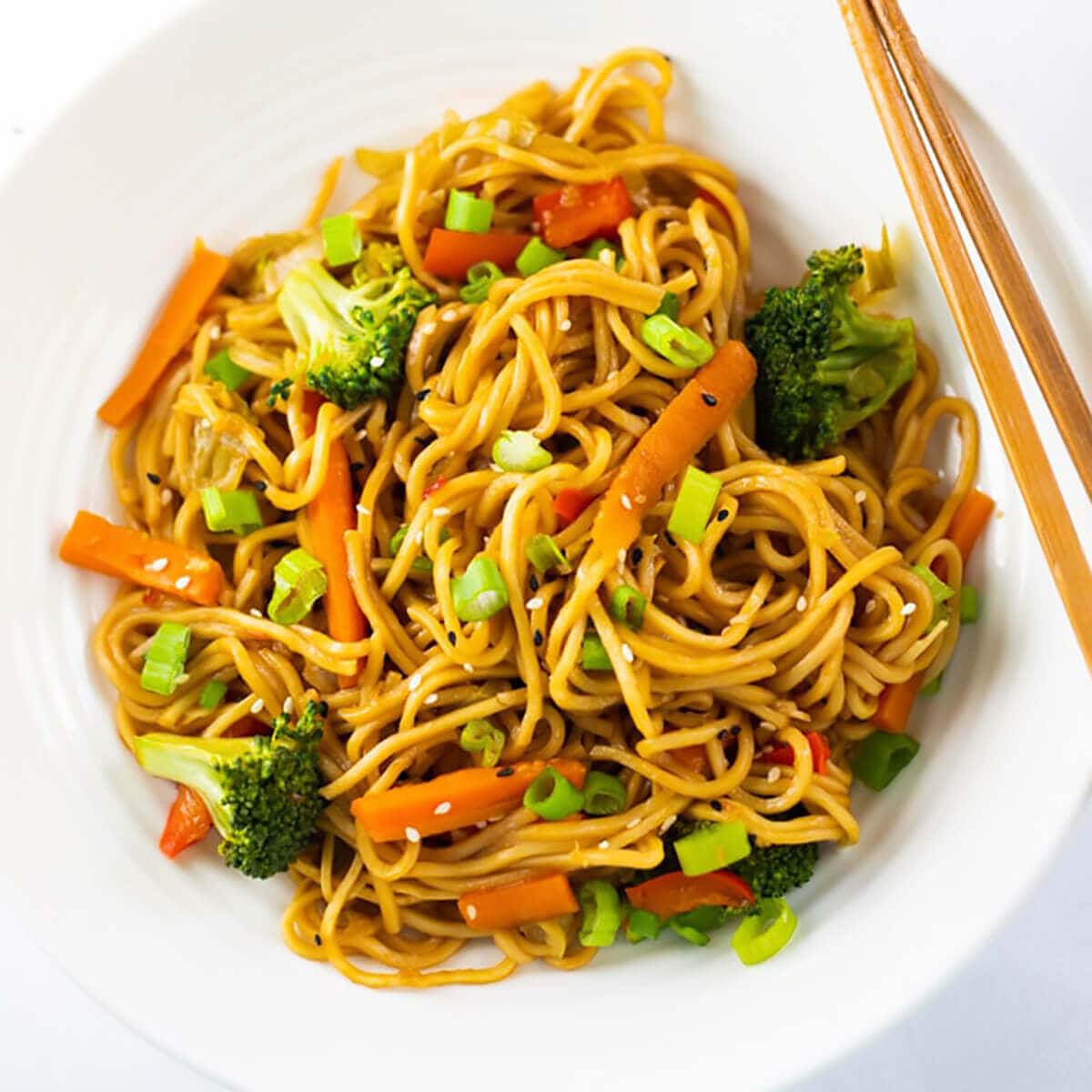 Instant Pot Vegetable Lo Mein
Instant Pot Vegetable Lo Mein - Whether you're doing meatless meals to reduce your food budget or you're a full-time vegan, you're going to love this pressure cooker Vegetable Lo Mein.
It's packed with healthy vegetables cooked in a delicious sauce for a quick and easy 20-minute meal!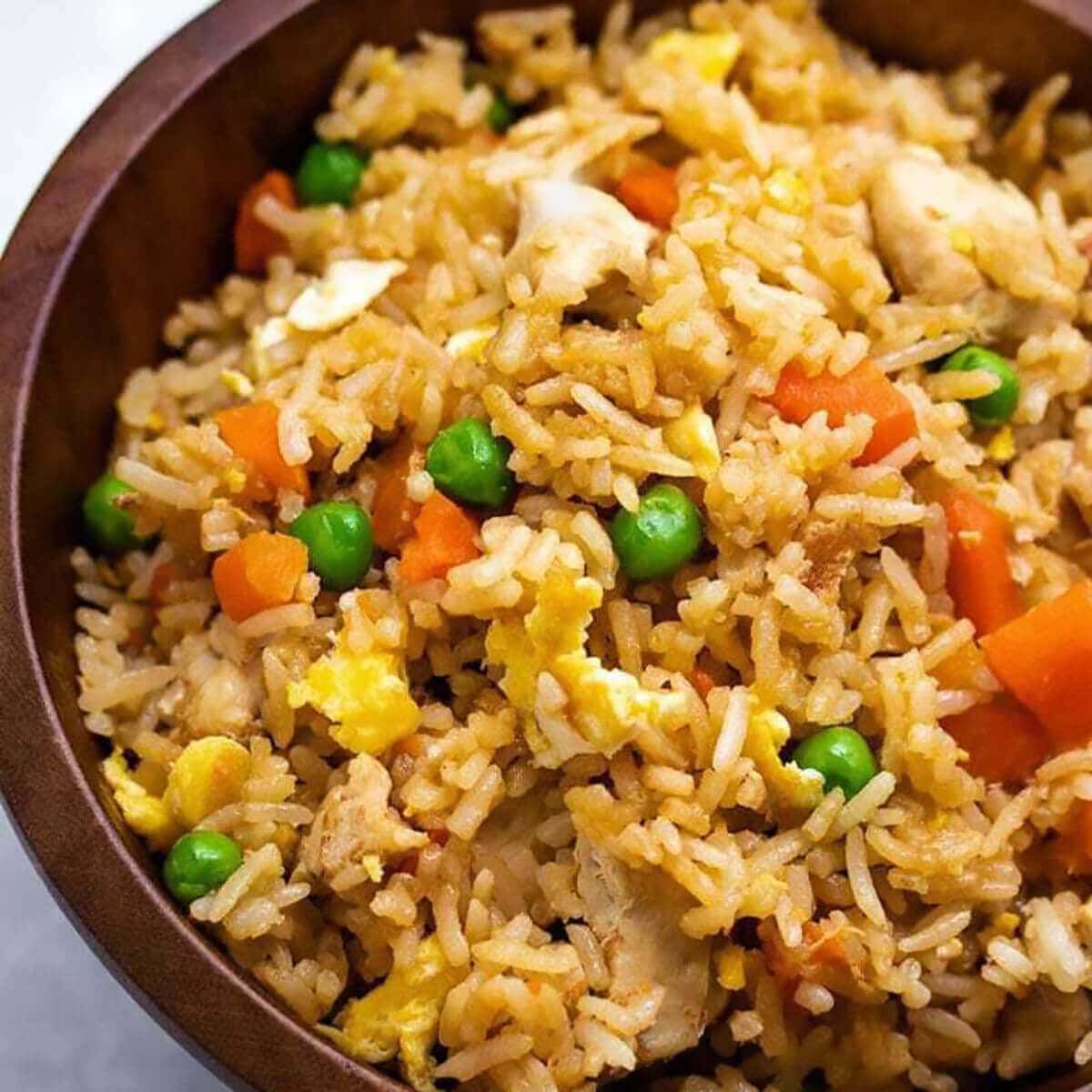 Instant Pot Chicken Fried Rice
Instant Pot Chicken Fried Rice - Make this fast, easy one-pot meal whenever you're in the mood for a quick meal that tastes as good as takeout for half the price.
Using simple ingredients like chicken, peas, carrots, rice, and soy sauce, you'll be glad to know you don't have to run to the grocery store to make this dish. Make sure to rinse the rice before cooking to ensure it cooks to the right consistency; rinsing removes excess starch and decreases the stickiness.
This is a fantastic recipe for meal prepping!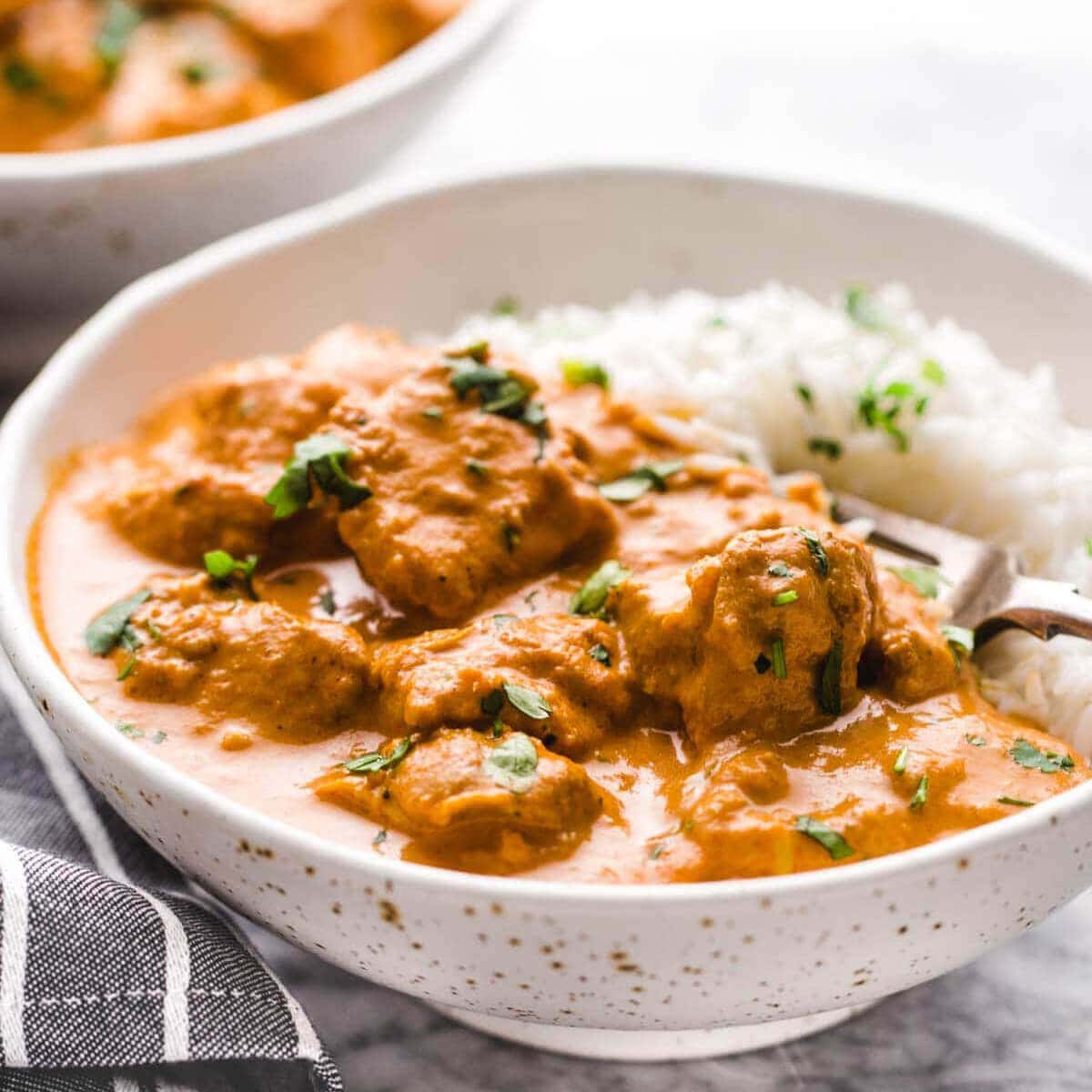 Instant Pot Butter Chicken
Instant Pot Butter Chicken - You're going to love this delicious, comforting chicken curry that's chock full of warming spices. You can have dinner on the table in under 30 minutes and can easily double or triple the recipe if you're feeding a crowd.
Skinless, boneless chicken thighs are best for this dish, but you can also use chicken breast if that's what you have on hand. Even frozen chicken works!
Serve this creamy, saucy chicken with basmati rice or naan bread to soak up all the delicious sauce.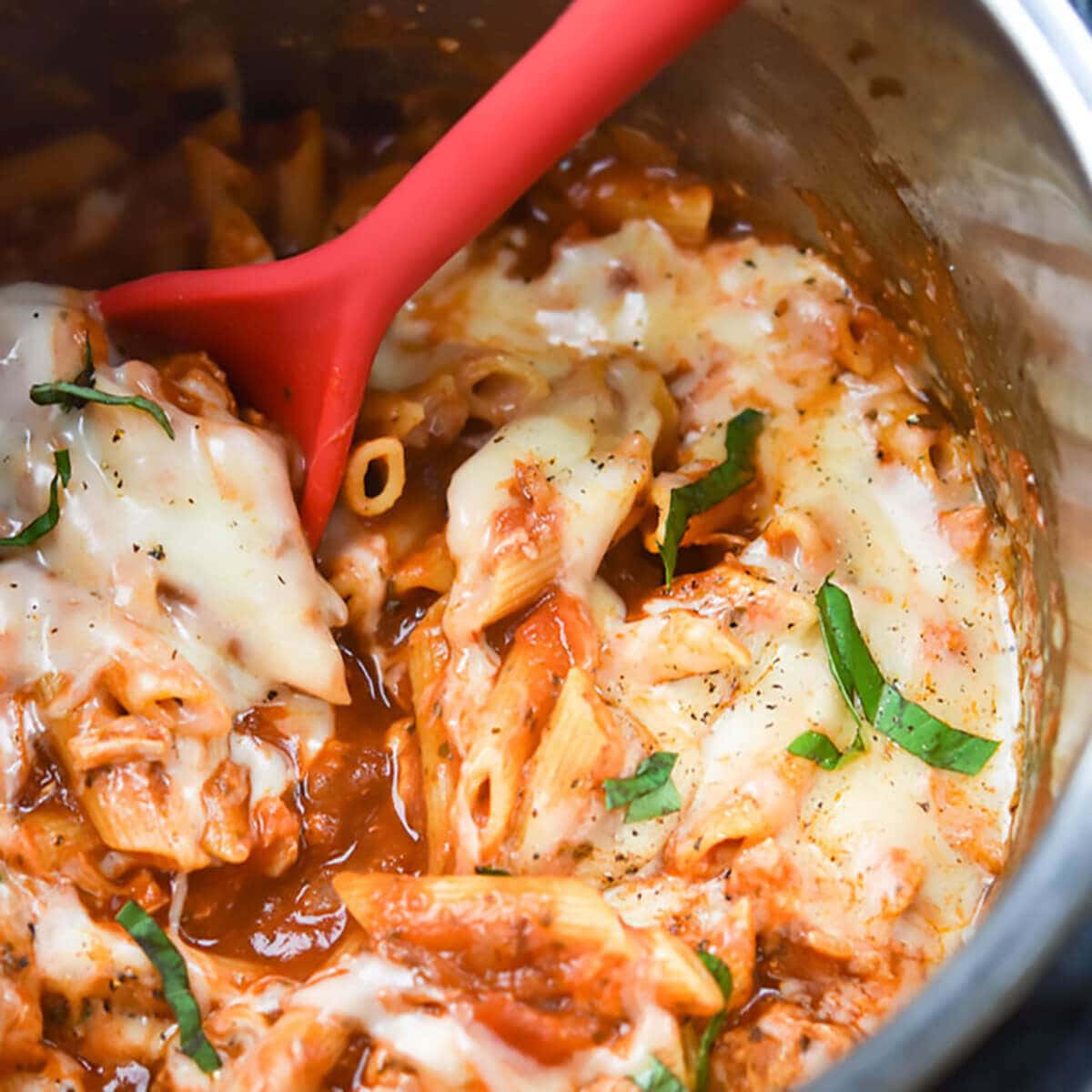 Instant Pot Chicken Parm Pasta
Instant Pot Chicken Parm Pasta - Get all the delicious flavor of chicken parm in a one-pot pasta dish right in your Instant Pot!
In only 4 minutes of cook time, you'll have dinner on the table for your family in no time. You'll love this delicious meal! This cheesy, saucy pasta meal is also a terrific option for meal prep. Just add a side of steamed or roasted broccoli!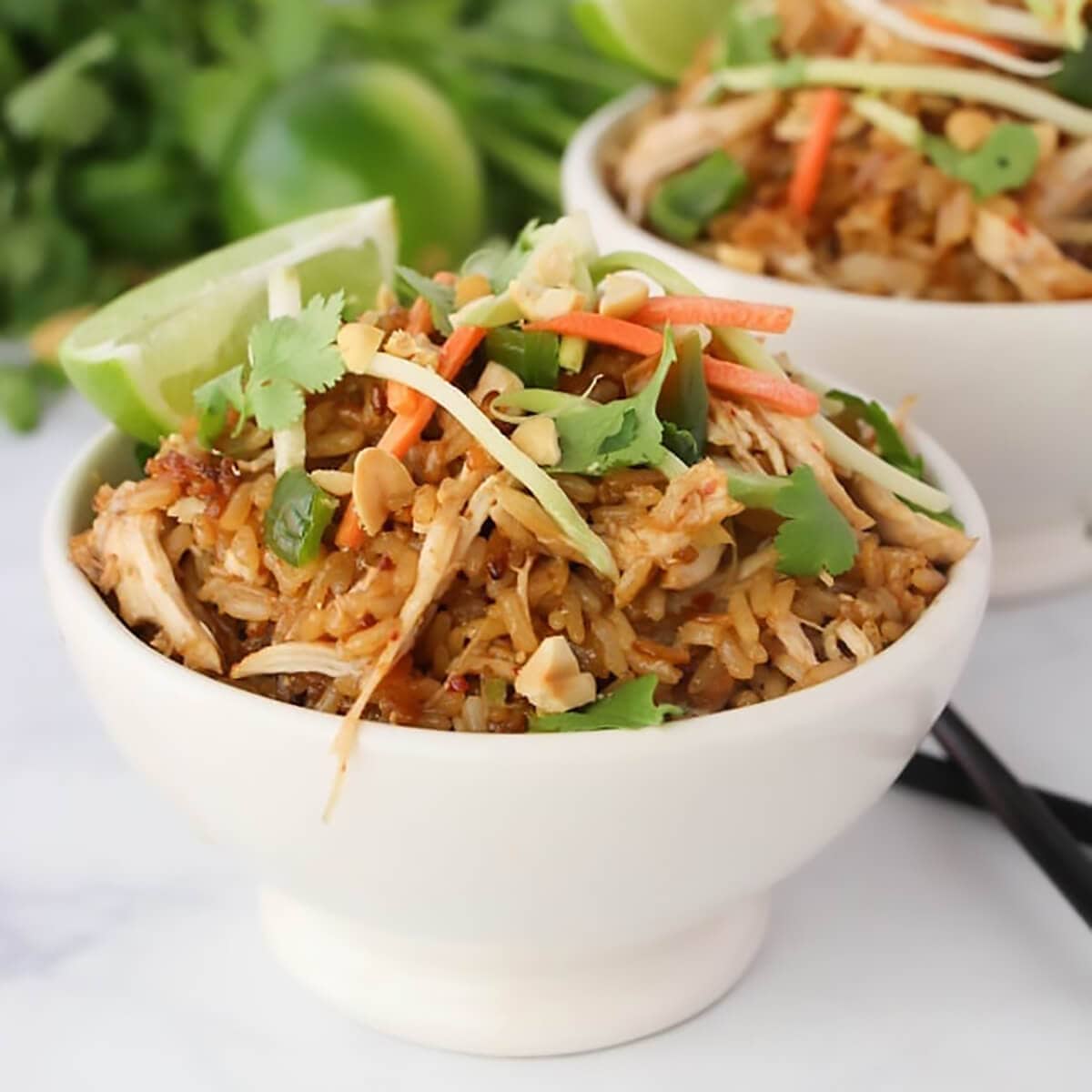 Instant Pot Thai Chicken Rice Bowls
Instant Pot Thai Chicken Rice Bowls - When you need your Thai food fix it's your instant pot pressure cooker to the rescue! These chicken rice bowls will satisfy your cravings!
This instant pot dump dinner reheats well, so this is the perfect one-pot meal to make for your lunches for the week. Top the chicken and rice with shredded carrots and zucchini and chopped peanuts for a fresh, crunchy texture to add to the tender chicken and saucy rice.
Instant Pot Chicken Burrito Bowl
Still got a hangry going on? Then be sure to try this Instant Pot Chicken Burrito Bowl. I love all the goodness in this meal AND it's the easiest recipe too. Tender chicken breast, rice, tomatoes with plenty of great Mexican spices. Pair it with this yummy Chipotle black beans recipe! We love this meal, YUM!
Visit my Amazon Storefront
Don't forget to check out my Amazon storefront for some of my favorite products! 🛍️
Related recipes
If you're looking for more easy pressure cooker recipes, you'll find them here! Below are a few more tasty recipes you'll enjoy.
Find a ton of great slow cooker recipes here!
Don't you think these Dump and Go Instant Pot Recipes look fantastic? If you're hungry for a delicious dinner, you'll want to start here! Check them out and let me know which one is your favorite, ok?!!!