Cozy up to fall with Easy Slow Cooker Soup Recipes that will keep you warm all season long! Easy crock pot soup and stew recipes that take minimal prep time but are delicious and simple to make. Keep mealtime simple with hearty, comforting soup!
It's no secret, homemade soup is my favorite meal! I've talked about it many times on the blog. Whether it's a bean soup that simmers all day long or is a quick and easy stew, soup is my go-to choice! Today I wanted to share with you quick and easy slow cooker soup recipes that you can set and forget!
If you're looking for hearty stews and chili, homemade chicken soup, flavorful and delicious vegetable soup or soups with big beefy flavor made in your crockpot, look no further!
Slow Cooker Beef Soup
The crockpot is perfect for Beef Soup –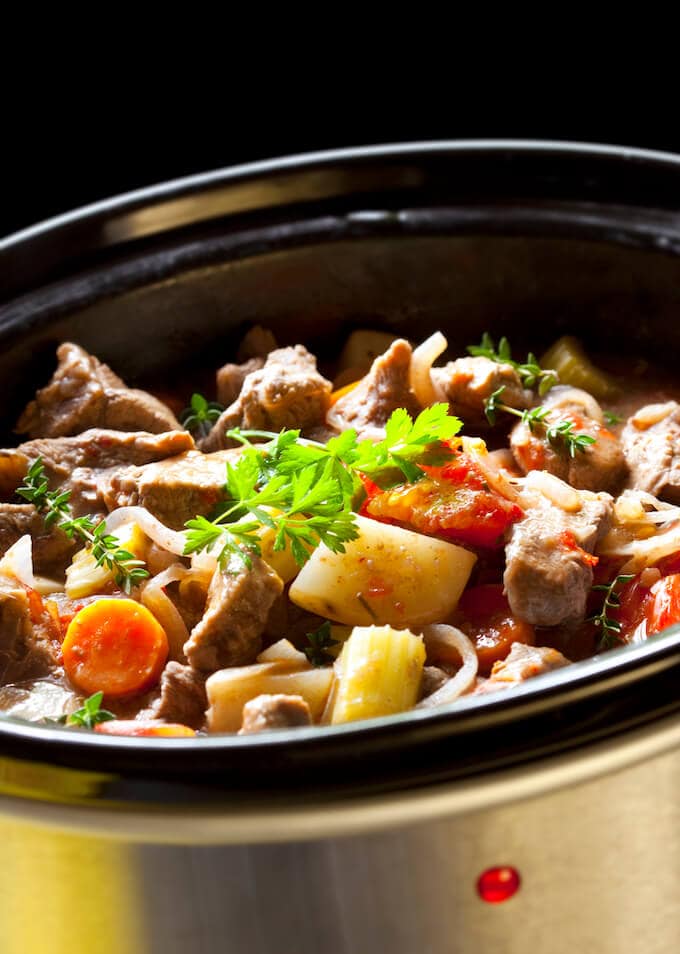 Slow Cooker Soup Recipes
What is the best beef to use in the slow cooker?
Your slow cooker is the perfect time to use a less expensive cut of beef! This hands-off hassle-free method makes for melt-in-your-mouth texture and hearty flavor!
When the prep is done and everything is in the slow cooker, it safely simmers away for hours until it's ready.
Blade roast, skirt steak, chuck steak and round steak – all benefit from this low and slow method!
Crock Pot Southwestern Chicken Soup Recipes
Love that bite and bit of spice you get with Southwestern Cooking? Here are some of my favorite Slow Cooker Soup Recipes for your dinner rotation!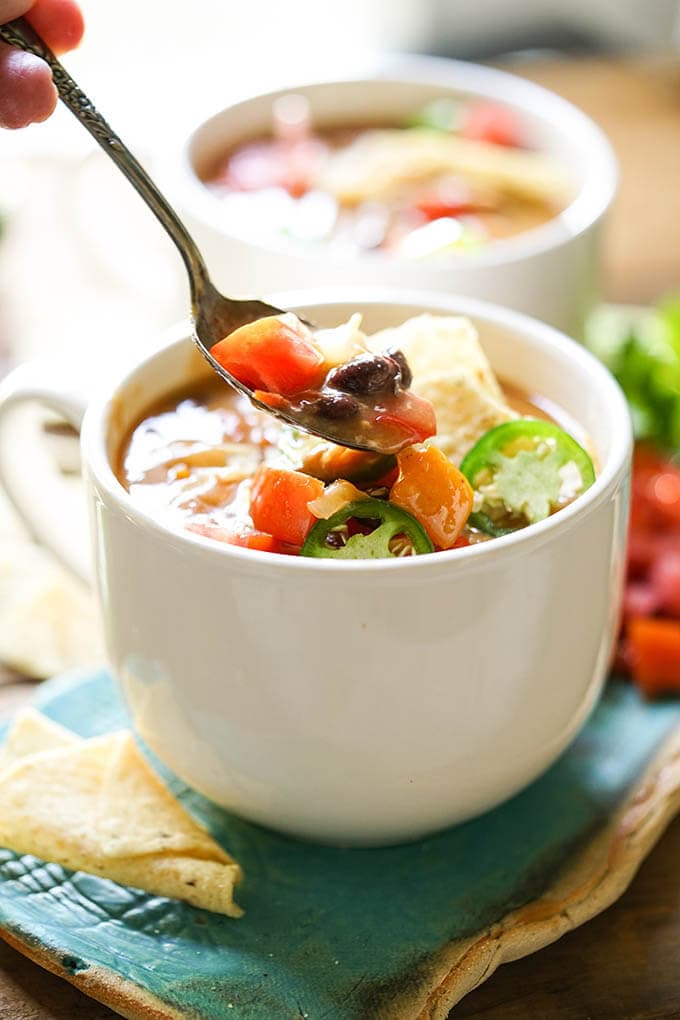 Chicken Soup Recipes Slow Cooker
Tips to cook chicken in the slow cooker
Cooked correctly chicken in the crockpot is tender and juicy. It can be overcooked in the slow cooker though resulting in dry meat that is tough.
Avoid using the high setting. It can overcook the vegetables leaving them a soggy and without texture and can overcook the meat.
Don't add frozen meat to the crockpot. It throws the timing off and can introduce harmful bacteria.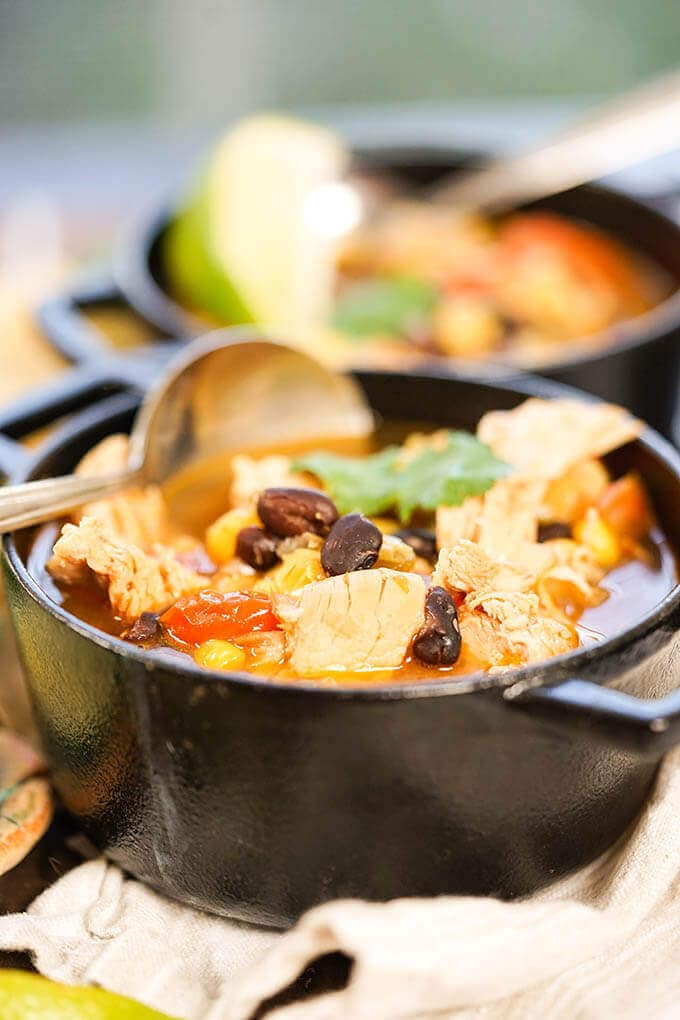 Slow Cooker Chicken Soup Recipes
Crockpot Vegetarian Soups and Stews!
Vegetarian and vegan soups and stews are easy to make in the slow cooker!
Prepping your vegetables and (meatless) proteins the night before will make your meal come together even easier the next day!

Deb Clark
Slow Cooker Soup
Want all my tips to make the BEST Soups? Be sure to check out BEST Homemade Soup; A Complete Guide!

Deb Clark
Crockpot Chowder Recipes!
Never thought about making chowders in the crockpot? Some of the best slow cooker soup recipes can be made ahead and simmered all day long!
More of my favorite Crock Pot Soup Recipes!
BEST Slow Cooker Soup Recipes
I am a participant in the Amazon Services LLC Associates Program, an affiliate advertising program designed to provide a means for us to earn fees by linking to Amazon.com and affiliated sites.
Don't forget to check out my Amazon storefront for some of my favorite products! 🛍️
Favorite Slow Cooker Soup Recipes!
I'd love it if you took a moment to comment below and tell me what your favorite slow cooker soup recipe is! I'll be sure to add it to the list.
If you know someone who would love this post, be sure to share!