Easy Lasagna Soup Recipe remakes your favorite meal into easy comfort food! It's a hearty and delicious new meal.
Remake your favorite comfort food meal into a hearty and delicious new dish! This quick and easy Lasagna Soup recipe is everything you love about lasagna but is quick and easy to make! Bonus? One pot lasagna soup tastes even better on day two!
First Published: Dec 2,201... Last Updated: October 1, 2019
Lasagna Soup Recipe
This post has been sponsored by Farberware Cookware, however, all opinions are my own. #ad #Farberware #MyFamilyCooks
Lasagna is one of our favorite meals, but I confess, I don't make it often. In fact, I even tried a shortcut and got frozen lasagna and made the mistake of telling my friend Michelle what I did, boy did I get chewed out!
Michelle makes the BEST lasagna and shortly after buying the frozen lasagna (and the confession) we visited her. And of course she made homemade lasagna.
It is rich and cheesy, perfectly layered with homemade sauce and fresh pasta. Did I tell you Michelle is Italian? Oh that meal was heavenly!
There is nothing like having an AMAZING home cooked meal when you're on a road trip, right?
Michelle spoils us! I even have a few of her recipes on the blog; Mom's Sunday Gravy, Bracioli - Stuffed Beef and a delicious marmalade jam!
I can't match her tasty meal, so instead I'm making it my way; into an easy lasagna soup!
Easy Lasagna Soup Recipe
What type of pasta do you use in lasagna soup?
campanelle pasta - which has a tube shape with ruffled edges and closely resembles lasagna noodles
broken lasagna - super tasty option
conchiglie - more often known as shells or seashell pasta, inexpensive and readily available
orecchiette - a small pasta about the size of your finger shaped like a cup, it collects the sauce and cheese perfectly!
farfalle - bow tie pasta, always tasty and fun
macaroni - delicious, affordable and easily available.
All of these varieties of pasta are great options! My favorite would be conchiglie closely followed by orecchiette pasta.
I like these because they both are shaped so they catch the sauce and make each spoonful that much more flavorful.
Believe it or not, the pasta I least prefer are the lasagna noodles. Even if you break them up, the pieces are such that they won't fit onto your soup spoon.
Also because they are all different sizes and shapes they won't cook evenly. When some pieces are done, others will be overdone. My two cents!
Can lasagna soup be frozen?
Yes, I've frozen it and it freezes really well. I usually ladle out a quart prior to the first meal and tuck it in the freezer for those days you don't feel like cooking!
Ingredients for Lasagna Soup Recipe
ground beef - for hearty meatiness
spaghetti sauce - using premade sauce makes this meal quick work!
onion, garlic and mushrooms - for freshness
beef broth - adds richness to this hearty soup
Italian seasoning - you'll need some extra spices to develop the flavor
fire-roasted tomatoes - you can use diced tomatoes if you prefer
ricotta cheese - for traditional flavor and cheesiness!
pasta - you can use your pasta of preference, I use a smaller pasta so it easily fits on a spoon.
optional garnish - pepper jack cheese
What pasta works best?
As mentioned above, you can certainly use what you have on-hand, but if you're at the store shopping there a few I'd choose over others.
Orchiaetta - shaped in a small cup is great to hold the cheese and sauce.
Bowtie - who doesn't love bowtie pasta? It's so fun to eat!
Small Shells - readily available and affordable, a great choice.
Rotini - curly and fun, it will hold it's share of sauce and cheese too!
Of course you can certainly break up lasagna noodles and use those. I choose not to because they just don't fit well on a spoon.
Lasagna Soup
How long does it take to make easy lasagna soup?
About an hour from start to finish. This includes dicing the vegetables, sautéing the beef and bringing it all together.
It will be even better if you cook the body of the soup in the morning.
That way when you get home, you'll heat it up bringing it to the boil and add the pasta. When the pasta is done, stir in the ricotta cheese and your meal is ready in a snap!
How to make Easy Lasagna Soup
Brown the ground beef and drain - season with Italian seasoning
While it's cooking, dice the onion, mince the garlic and slice the mushrooms
When the ground beef is cooked and drained, add the onion and mushrooms and saute. Next, add the garlic
Add the spaghetti sauce, tomatoes, beef broth and water, then simmer for 30 minutes
Bring to a boil and add the pasta - cook until al dente
Remove from heat and stir in the ricotta cheese. Stir until melted - serve and enjoy!
Check out Homemade Soup; A Complete Guide for all of my tips and tricks to make the very best soups and stews! And if you're looking for great gifts be sure to check this out - 10 BEST Gifts for Cooking Soup!!!
Looking for more GREAT one pot soup recipes?
Italian Sausage Potato Soup
Skip the takeout and make restaurant quality soup at home!
Check out this recipe
Easy Potato Soup
Easy Potato Soup made with simple ingredients for the most savory and delicious meal! This is a thick, creamy filling soup that is easy to make. This easy creamy potato soup is hearty and filling. It's everyone's favorite meal!
Check out this recipe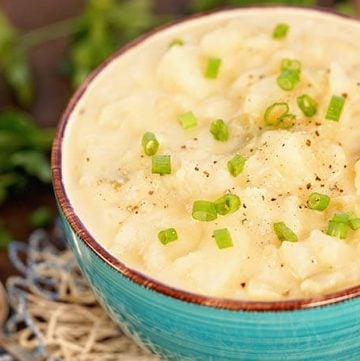 Easy Taco Soup Recipe
Easy Taco Soup is a spicy and delicious soup that's made with pantry staples! If you can open a can - you can make this fabulous soup - let's get cooking!
Check out this recipe
Chicken Soup Instant Pot Recipe
Chicken Soup Instant Pot Recipe - Are you craving a hearty bowl of soup but don't have all day to spend all day in the kitchen? Instant Pot Chicken Soup is done in a snap. It's easily made and so delicious. Chicken Soup is a classic, comforting meal that your whole family will enjoy. Easy slow cooked flavor in just 30 minutes, this Instant Pot Chicken Soup is done in a flash!
Check out this recipe
Some of the items below contain affiliate links; I am a participant in the Amazon Services LLC Associates Program, an affiliate advertising program designed to provide a means for us to earn fees by linking to Amazon.com and affiliated sites. However, I only promote things that I love and think you will love, too. For more information, please see my Disclosure Policy.
Oven Mitts - a great gift and you can never have too many, these are inexpensive and my favorite color!
If you post a photo, please tag me! I'd love to see your pictures! You can tag me with #bowlmeover or if you're on Instagram use @bowl_me_over I can't wait to see how yummy this turned out for you!
I would love it if you gave this recipe 🌟🌟🌟🌟🌟 stars!!
One Pot Lasagna Soup
Lasagna Soup Recipe
Easy Lasagna Soup Recipe remakes your favorite meal into easy comfort food! It's a hearty and delicious new meal.
As an Amazon Associate I earn from qualifying purchases.
Ingredients
1

pound

ground beef

1

yellow onion

diced

4

cloves

garlic

1

24 oz.

spaghetti sauce

8

oz

mushrooms

sliced

1

tsp

Italian seasoning

1

14.5 oz

fire roasted tomatoes

1 ½

cup

water

1

14.5 oz can

beef broth

1

cup

pasta

1

cup

ricotta cheese
Instructions
Brown the ground beef, drain if desired.

Add the Italian seasoning, sliced mushrooms and diced onions. Saute for 10 minutes. Add the garlic, saute for another minute or so. Just until the garlic is fragrant.

Now add the liquid, spaghetti sauce, fire roasted tomatoes and beef broth. Stir well to combine.

Increase the heat and bring it to a boil, cover loosely and simmer for 30 minutes.


Add the pasta and cook uncovered until the pasta is al dente. remove from heat, stir in the ricotta cheese. Top with shredded mozzarella if desired.
Nutrition
Calories:
239
kcal
|
Carbohydrates:
9
g
|
Protein:
15
g
|
Fat:
15
g
|
Saturated Fat:
6
g
|
Cholesterol:
55
mg
|
Sodium:
70
mg
|
Potassium:
318
mg
|
Sugar:
1
g
|
Vitamin A:
135
IU
|
Vitamin C:
2.1
mg
|
Calcium:
86
mg
|
Iron:
1.6
mg
Sign up for my recipes here!!
Don't worry, we'll never share your email.