There's nothing like creamy potato soup at the end of a long day. It's hearty, comforting, and always seems to hit the spot. So, if you're wondering what to serve with your favorite potato soup recipe, you've come to the right spot!
This collection of delicious recipes includes perfect side dishes, crusty bread recipes, and lots of crisp salad ideas, too. No matter what you're looking for, we have the best ideas to turn your tasty main course into a satisfying, complete meal.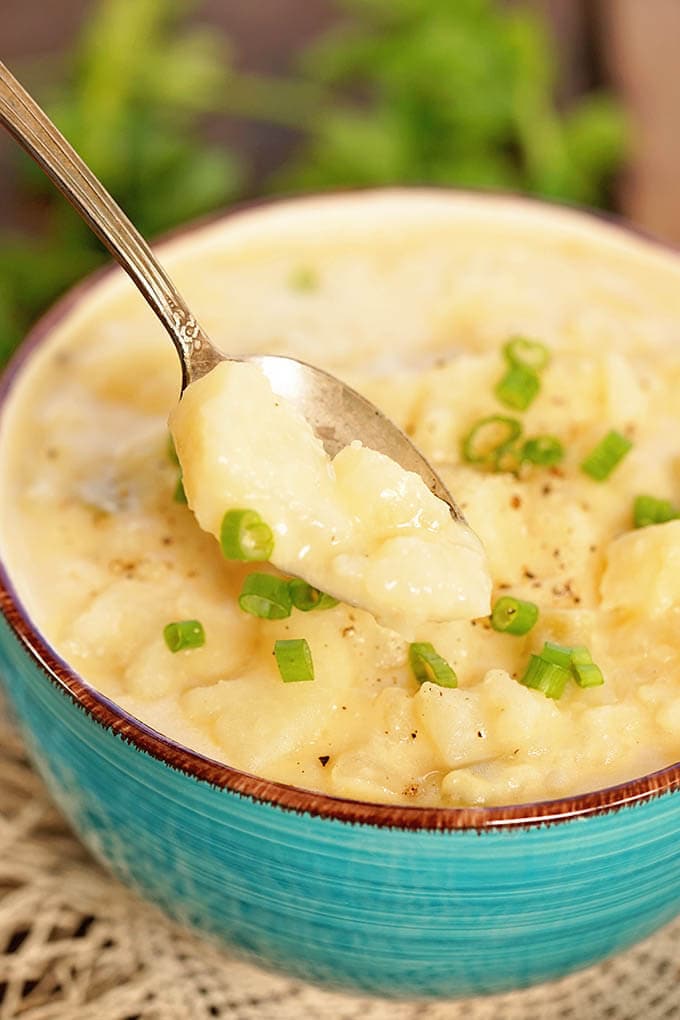 Jump to:
What sides go well with potato soup
Creamy soup makes for an easy meal, and there are plenty of different ways you can add variety. That way, you never feel as if you're eating the same dinner twice!
When considering what to serve with a hearty bowl of potato soup, think about sides that add some contrast! Since soup has a creamy texture, it goes great with things like crisp, leafy greens, or a thick sourdough bread slice that acts as a second spoon!
Soup is an easy way to get that classic, comfort food feeling without devoting hours to the kitchen. Some of the most delicious sides are made with simple ingredients, so you don't have to do much prep at all.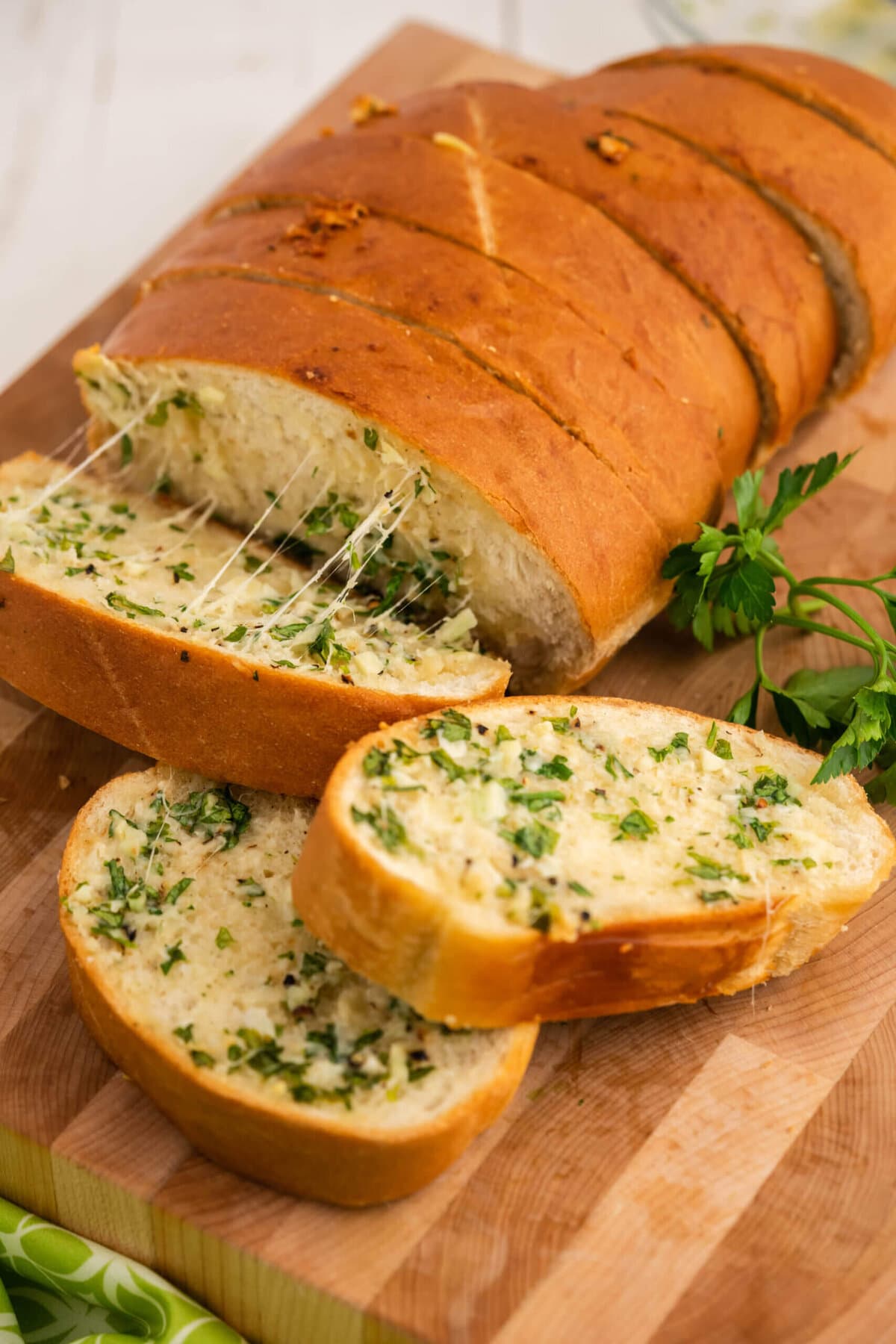 Garlic bread, rolls, and breadsticks
Serve bread with potato soup to make your delicious meal stretch. It's also a great way to soak up every last bit of flavorful, creamy broth—the best part, of course!
French baguette slices
German pretzel sticks
Rye bread
Garlic breadsticks
Parmesan popovers
Multi-grain bread
Sourdough bread slices
Garlic knots
Herb focaccia bread
Flatbread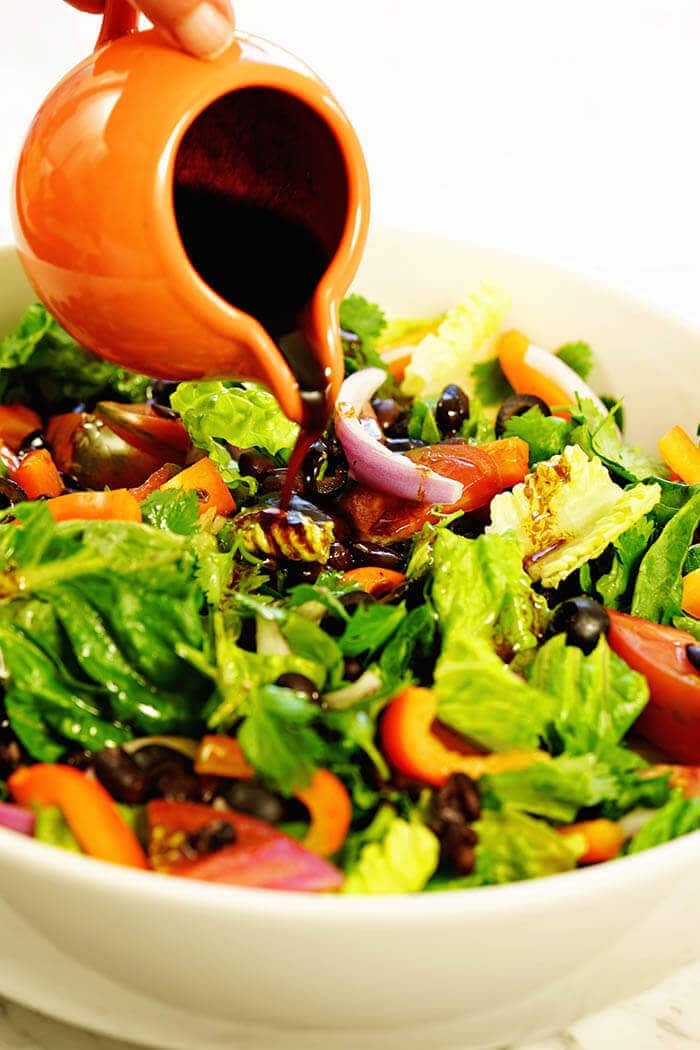 Crunchy salad recipes
Salads make a great side dish because they add a pop of fresh color and flavor to the dinner table spread.
Serve one of these recipes with potato soup for a well-rounded, perfect meal.
Greek salad
Tossed garden salad
Southwest salad (shown above!)
Summer corn Panzanella
Broccoli salad
Arugula salad
Strawberry spinach salad
Classic Caesar salad
Grilled chicken salad
Cobb salad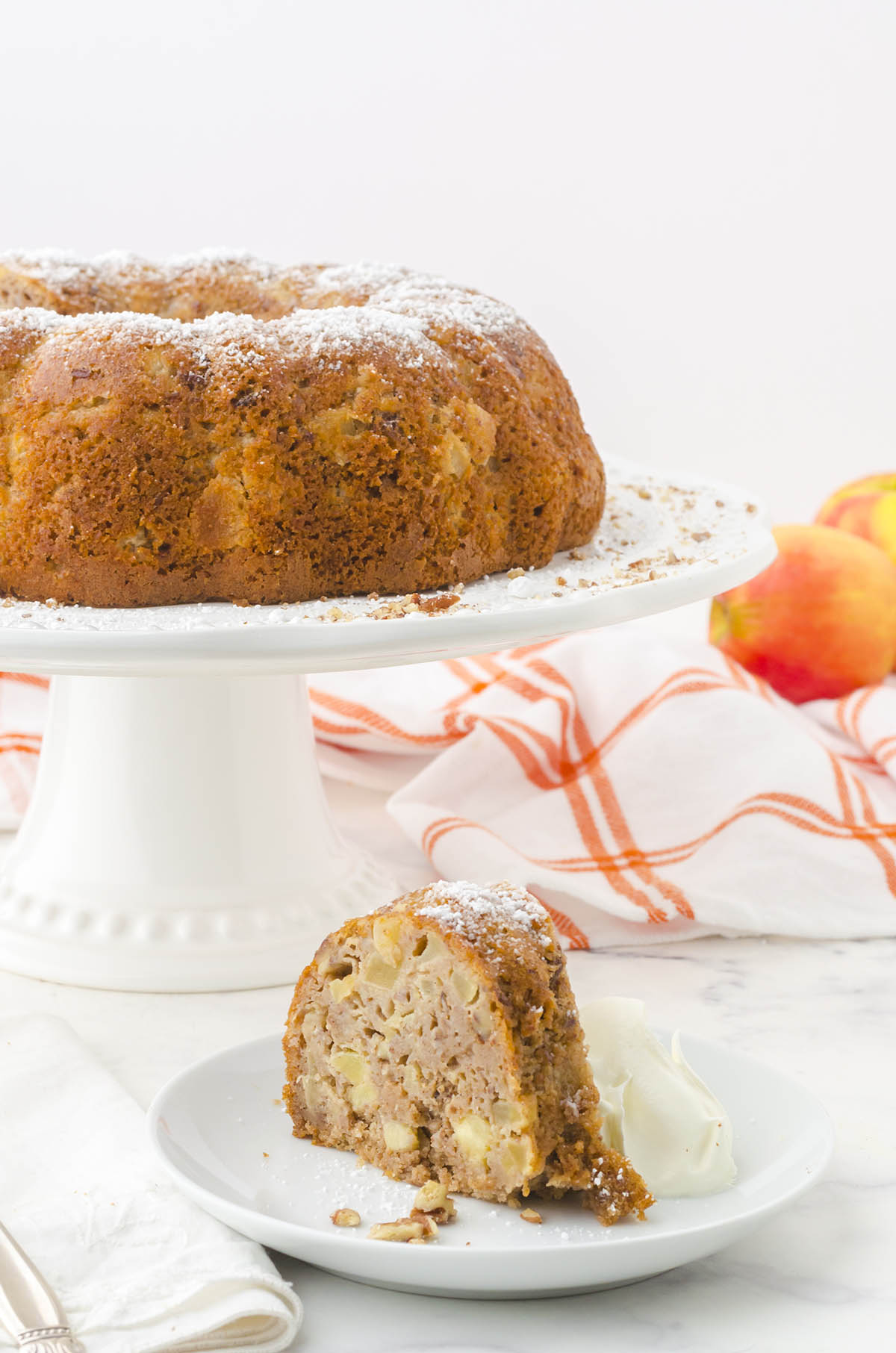 What's for dessert?
Complement your main dish with one of these perfect dessert recipes.
After all, planning your after-dinner sweet treat in advance is an easy way to ensure you don't end up eating stale candy from the back of the pantry, again!
Apple spice bundt cake (pictured above!)
Shortbread cookies
Chocolate truffles
Apple tart
Cream puffs
Brioche bread pudding
Whoopie pies
Scones
What side dishes don't go with potato soup
The best side dishes to serve with potato soup add a little bit of extra flavor or texture—without overpowering your main dish.
Here are some examples of delicious side dishes that are a perfect choice for something other than a big bowl of soup.
Candied Sweet Potatoes smell amazing, taste even better, and feel like the holidays. They don't make a great side for soup, though.
Cilantro Lime Rice makes a great side dish for protein and beans, but it might be a little too carb-heavy when served with potatoes.
Mexican Fruit Salad adds a fresh, juicy, zingy element to dinner. It goes great with tacos, grilled meats, and rice-based dishes!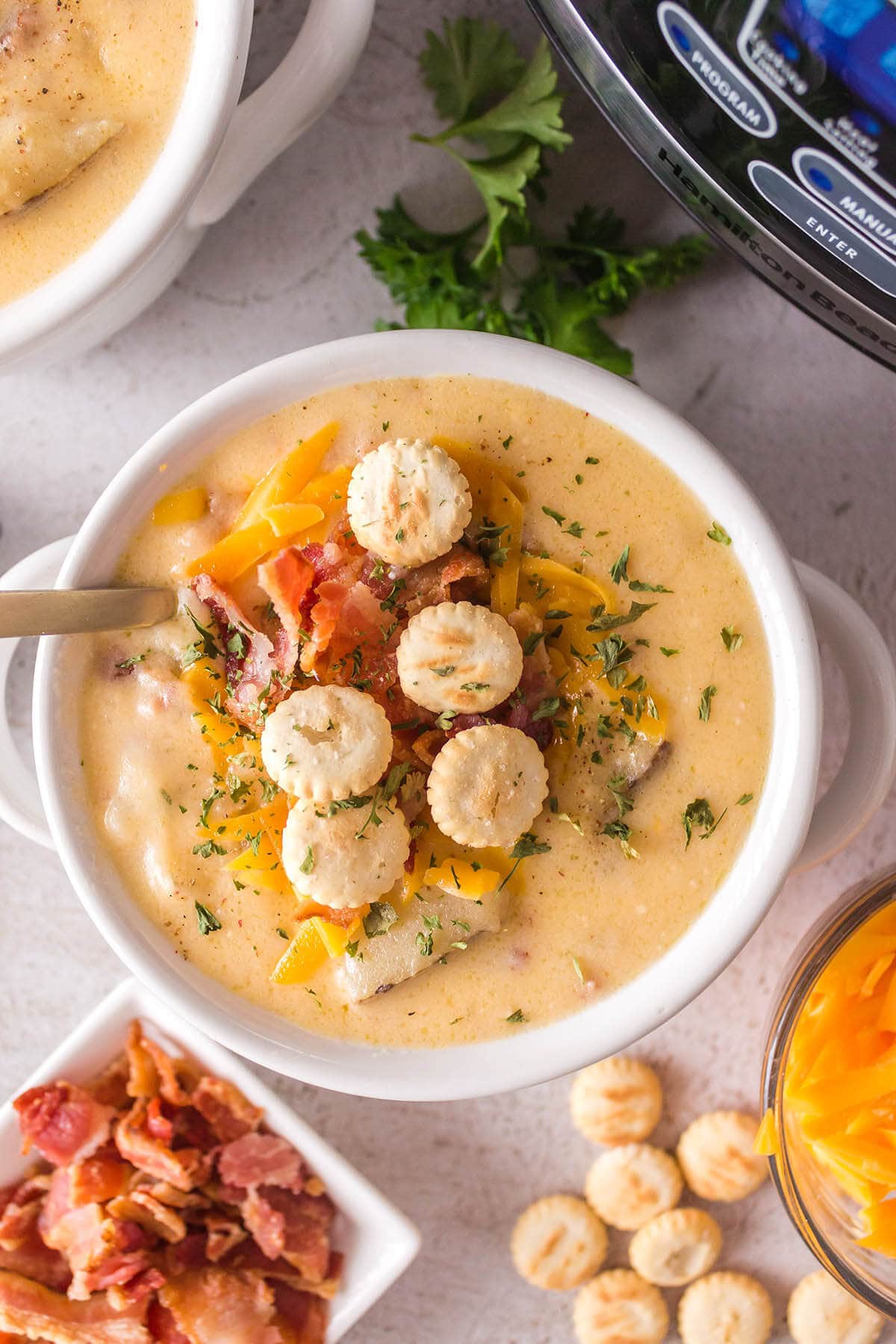 Great potato soup recipes
You're in luck! There are so many great options when it comes to potato soup recipes. So, don't wait for the colder months—these soups will keep you warm and happy all year long!