Here's your FREE Weekly Meal Plan 47 for November 20 - 26. Don't let dinner time be a daily crazy event! It's hard, right? Grab the menu and tweak it to make it work for you.
If you have plans for an evening, move the recipes around or just cross one off. If you have any suggestions or needs, let me know. I'd love your input. Together we can enjoy delicious affordable meals!
Find all of the weekly meal plans here.
Jump to:
Meal planning and prepping tips
If you're new here...
Every week, I share a free meal plan for you to use the following week. You'll have seven main dish recipes, along with a few extras and of course dessert.
Typically the weekly meal plans are named by number of the week and date. For example, if the plan is for the first week of January, I'll name it Weekly Meal Plan 1 - Jan 3-9. Next year the plans will be updated for the corresponding dates and tasty new recipes!
Don't forget - if you have a busy day and plan on eating out, just drop a day off the menu and adjust the meal plan to fit YOUR busy life!
Tips for this week's menu
Do you remember the old acronym KISS - Keep it Simple Stupid? That's our focus for this week! Simple meals with the focus on Thursday. In fact if you're like me... you probably have plenty of frozen leftovers.
Why not kill two birds with one stone? Use up leftovers and make room for new ones!
Thanksgiving reminders
Take the turkey out of the freezer on Friday and pop it in the refrigerator so it will be properly thawed.
If you will be enjoying your holiday meal in the dining room, save yourself time and energy and set the table on Sunday!
Double check you have plenty of pans to cook everything you're planning for Thanksgiving. Don't be afraid to pick up some aluminum pans for easy clean up.
While you're at the store, be sure to grab butter (I always forgot butter!) and aluminum foil. That's another last minute item that gets easily overlooked on the list.
Cool Whip is the other thing I always forget!
November 20 - Homemade Lasagna
November 21 - Raspberry Orange Breakfast Strata
This super delicious Breakfast Strata is fun and delicious. Pop some bacon in the oven breakfast sausage.
Roast some breakfast potatoes while the strata is in the oven, enjoy!
November 22
Roasted Tomato Soup Recipe is a perfect fall meal! This soup is drool-worthy delicious. Serve with leftover cheesy garlic bread or a bag salad and keep it simple tonight.
November 23 - Clean out refrigerator
You're going to be cooking enough tomorrow, so today is the day to order pizza!
Or better yet, clean out the refrigerator and eat your leftovers that will make room for the Thanksgiving leftovers tomorrow!
Actually the week before Thanksgiving I do very little cooking. We eat leftovers from the refrigerator and freezer. It makes my job easier before and after the holiday.
November 24 - Thanksgiving 🦃
Thanksgiving Appetizers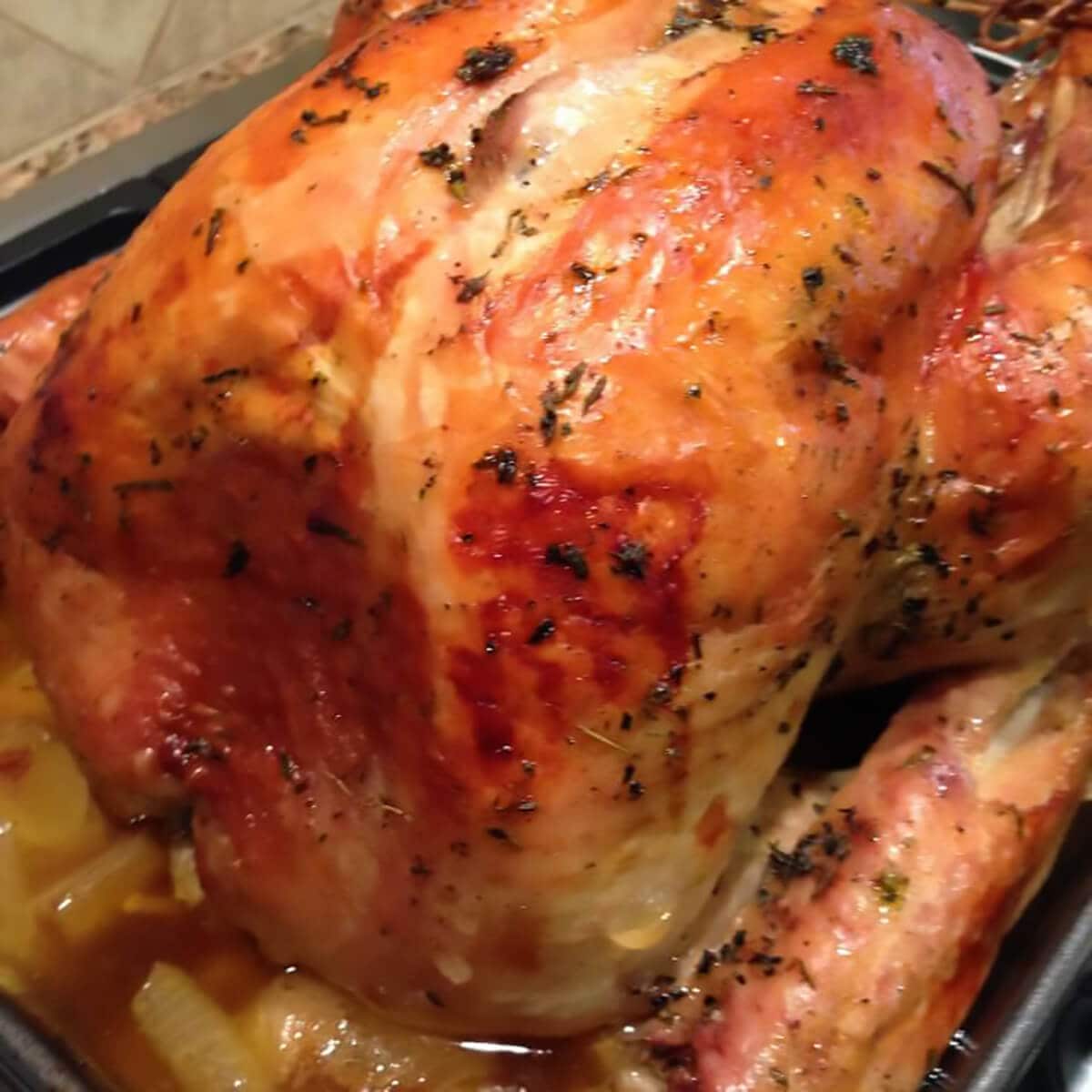 Happy Thanksgiving! It's my favorite holiday of the year. Let's make T-Day epic! Here are some of our favorites:
Amazing Side Dishes
November 25 - Leftovers 🥪
November 26 - King Ranch Chicken Casserole
King Ranch Casserole is a real favorite in our house. Once you try it, you'll be a fan as well. It's like chicken enchiladas without all the fussy prep - love that!
Serve with a side of black beans and this chopped salad recipe. What a meal!
p.s. if you have leftover turkey, just substitute it for the chicken - delicious!
Dessert - White Chocolate Dipped Oreos
Easy to make White Chocolate Dipped Oreos! Lemon sandwich cookies and white chocolate is a decadent bite. They are simple to make.
You'll love 'em for an easy grab 'n go cookie and they are terrific for cookie exchanges!
Meal Planning Worksheet
Click on the link below to download a PDF of the meal planning worksheet for weekly meal plan 47 so you can easily make notes and your grocery list for this week's recipes!
Related Recipes