Here's your FREE Weekly Meal Plan for Week 43, October 23 - October 29. Don't let dinner time be a daily crazy event! It's hard, right? I hope these menus are helping you to stay on budget and save time in the kitchen!
If you have any suggestions or needs, let me know. I'd love your input. Together we can enjoy delicious affordable meals!
Jump to:
Meal planning and prepping tips
If you're new here...
Every week, I share a free meal plan for you to use the following week. You'll have seven main dish recipes, along with a few extras and of course dessert.
Typically the weekly meal plans are named by number of the week and date. For example, if the plan is for the first week of January, I'll name it Weekly Meal Plan 1 - Jan 3-9. Next year the plans will be updated for the corresponding dates and tasty new recipes!
Don't forget - if you have a busy day and plan on eating out, just drop a day off the menu and adjust the meal plan to fit YOUR busy life!
Here are some shortcuts and tips for this week's menu!
Both the Butternut Squash Soup and Pozole leftovers freeze great!
There's some yummy Mexican food this week. Keep it easy and grab a few bags of chips and you won't stress over what to serve alongside your meal.
You can sneak some Halloween candy a little early to top that cake with, shhh.... I won't tell!
Got more candy than you know to do with? Often times business (and even your dentist office!) will collect candy and mail it to soldiers stationed overseas. Isn't that neat? Maybe the kids could include a letter, I know that would be appreciated!
Stretch your budget - Produce
The BEST way to stretch your produce; here is what to do now to ensure your herbs and vegetables stay fresh even longer.
Herbs - parsley, cilantro, basil - slice off the end of the stems, fill a glass with water and put them in water, keep them in the refrigerator. Green Onions can also be placed in a glass of water and refrigerated.
Another way to increase the "shelf life" for herbs and green onions is to immediately wash them. Shake off the majority of the water and wrap them in a paper towel and place in a plastic bag. Store in the crisper.
Either of these methods will significantly increase their shelf life. When they become, soft, brown or squishy, it's time to toss them!
Asparagus - trim off the ends and place them in water. This will keep them plump and fresh when you're ready to enjoy them.
Spinach - I've been craving fresh vegetables and I picked up some spinach at the store last week. My friend Michelle shared her best tip which is to rinse, shake off as much water as you can. Lay it flat on a paper towel and roll up cigar-style and place in a plastic bag. It will last even longer that way.
Expert Tip: Remove the wire twisty from herbs and spinach to help them last longer.
Cauliflower - It will last up to two weeks in the refrigerator and cauliflower is so delicious roasted!
Most vegetables, like carrots, potatoes, broccoli, cabbage, cauliflower and celery should be stored in the crisper drawer in a plastic bag in the refrigerator. Mushrooms are best stored in a paper bag. Do not wash vegetables until you're ready to use them. Vegetables should be stored in a different part of the fridge than fruit. This will prevent them from ripening too fast.
Radishes, Beets - any root vegetable will last longer if you trim off the greens. I keep radishes in a bowl of water after trimming the tops off, they will last a week or longer.
Cheese - Best stored in the vegetable crisper of the refrigerator, where the temperature is cold and stable. Although you can use a plastic bag, it's best wrapped in aluminum foil or parchment paper, then in plastic wrap to seal. The harder the cheese, the longer it will last.
Butter - lasts 1-2 months in the refrigerator, up to six months in the freezer.
Weekly Meal Plan 43
October 23 - Mexican Tater Tot Casserole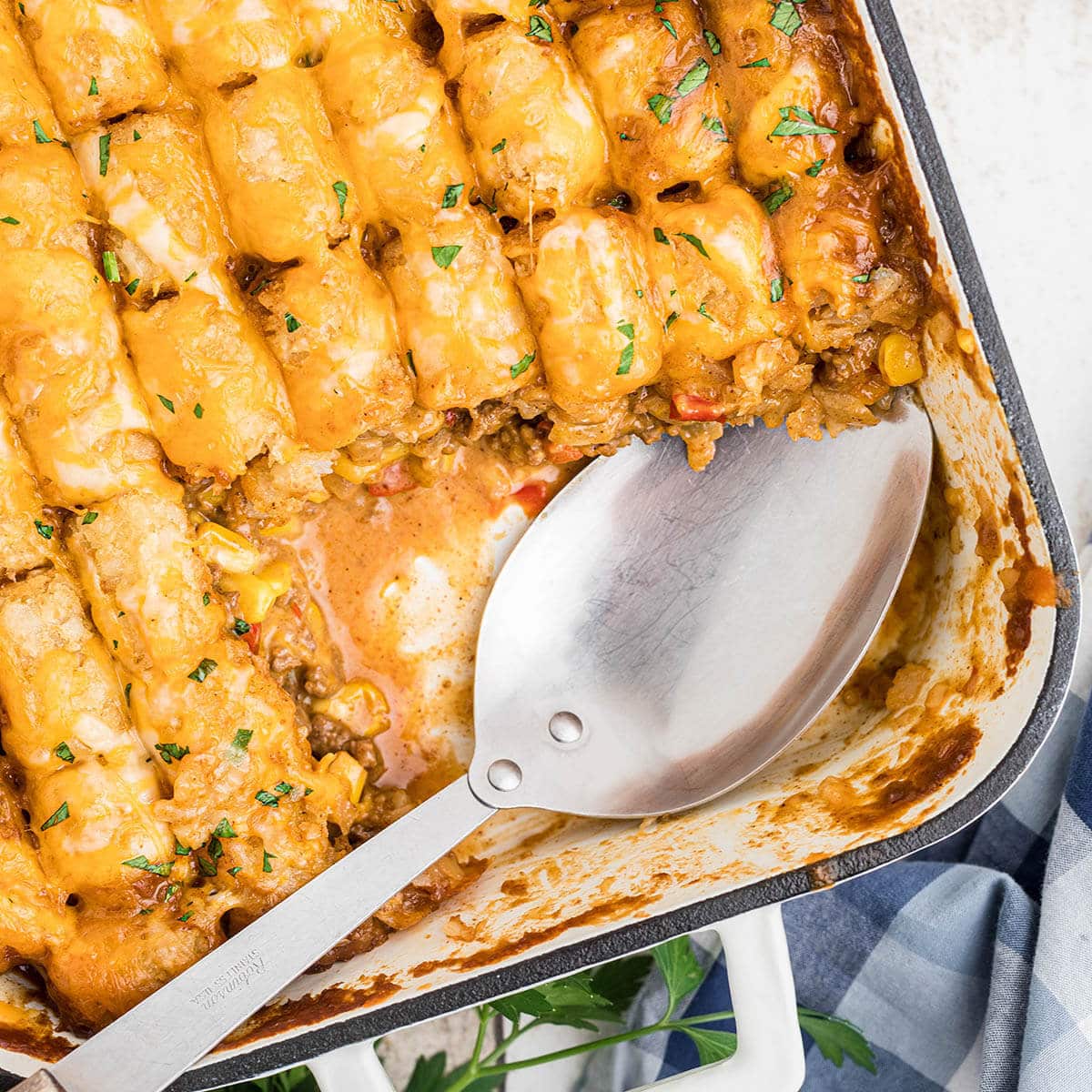 You'll love the how quickly this Mexican Tater Tot Casserole comes together. The kids will love it because hey.... tater tots! Serve it topped with your favorite taco fixings and enjoy!
October 24 - Chicken Alfredo Stuffed Shells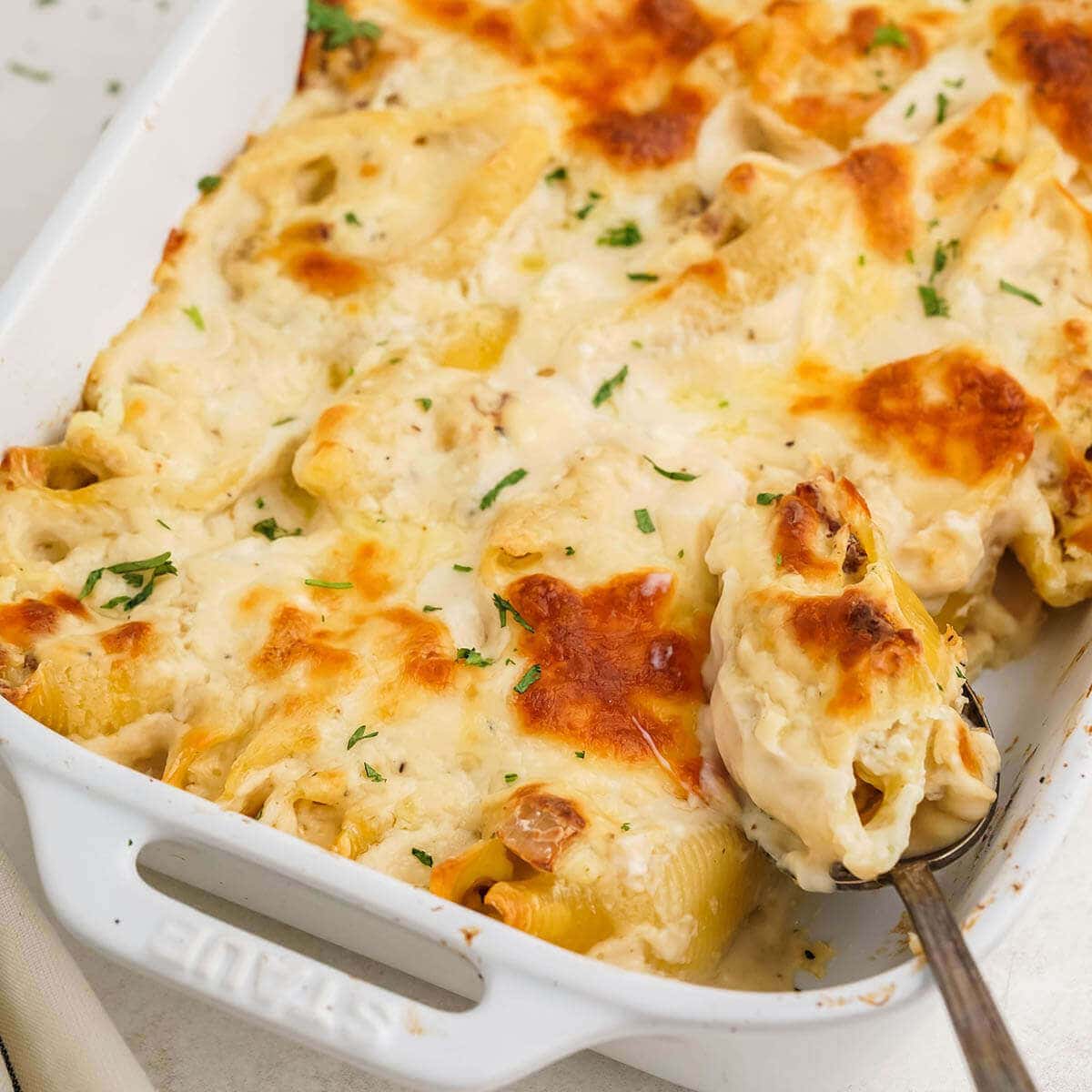 Cheesy Stuffed Shells are always a hit! Maybe because they are stuffed with cream cheese and bacon? Perhaps it's the drippy Alfredo sauce? Either way, these are darn good!
Grab a bagged Caesar salad and green beans would be great. Oven roasted carrots would go nicely as well!
October 25 - Green Chili Chicken Pozole
This stew is amazing! It's easy to make and so flavorful! Really a big bowl of Chicken Pozole, chips and salsa and you'll be set!
I have a ton of great Mexican Food Recipe on the blog. You can find it here with 50+ recipes!
October 26 - Lipton Onion Baked Burgers
This Lipton Onion Soup Burgers Recipe is so easy and delicious! The onion soup mix really gives these burgers great flavor. You can bake these, fry them on the stovetop or grill, whichever you prefer. Grab some chips and dinner is done!
October 27 - Slow Cooker Pork Chops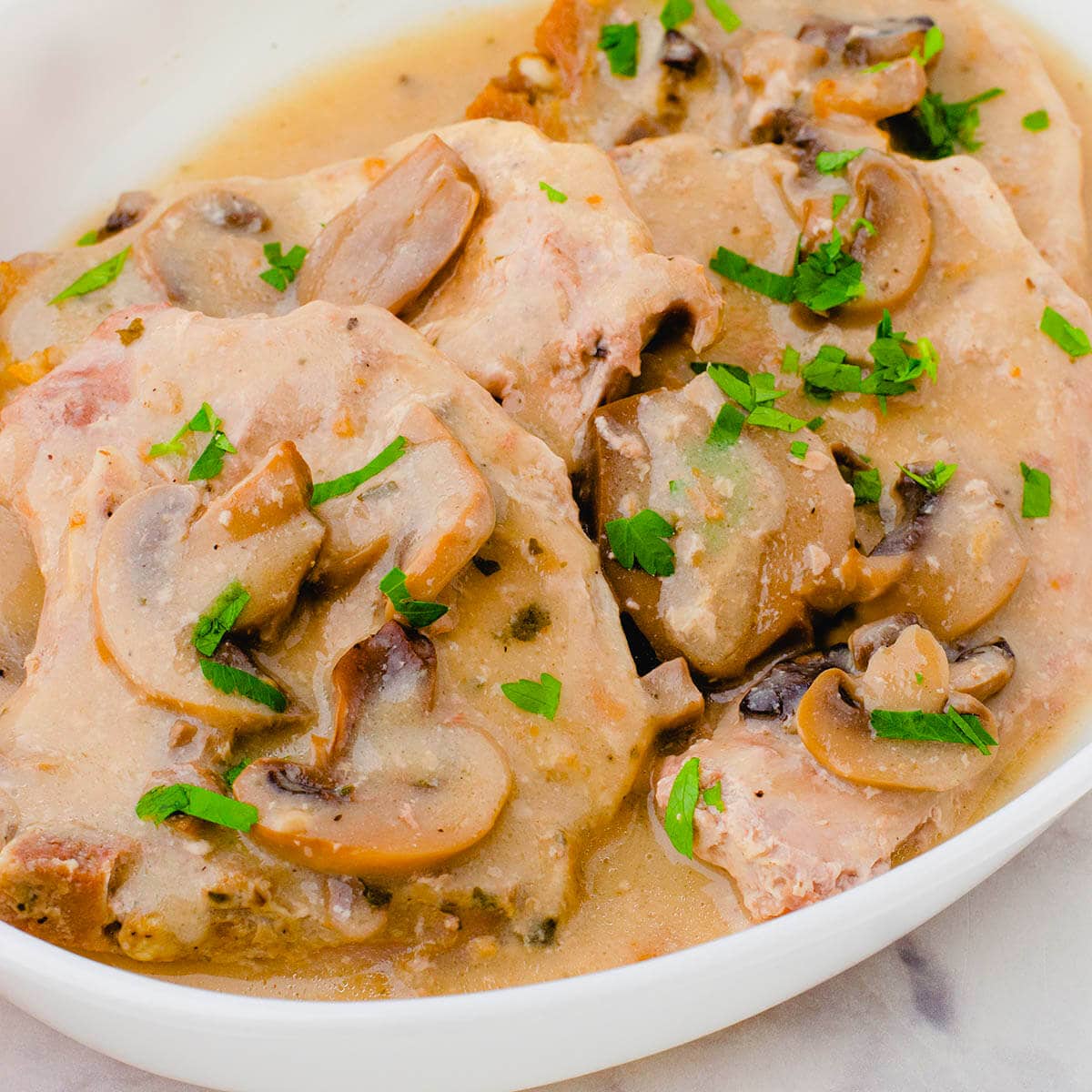 October 28 - Butternut Squash Soup
You're going to love this recipe for Crockpot Panera Butternut Squash Soup. It's perfect for falll and such a lovely meal. It's light but filling.
Pick up a bag of Hawaiian or ciabatta rolls and dinner will be done in a snap!
October 29 - Burrito Casserole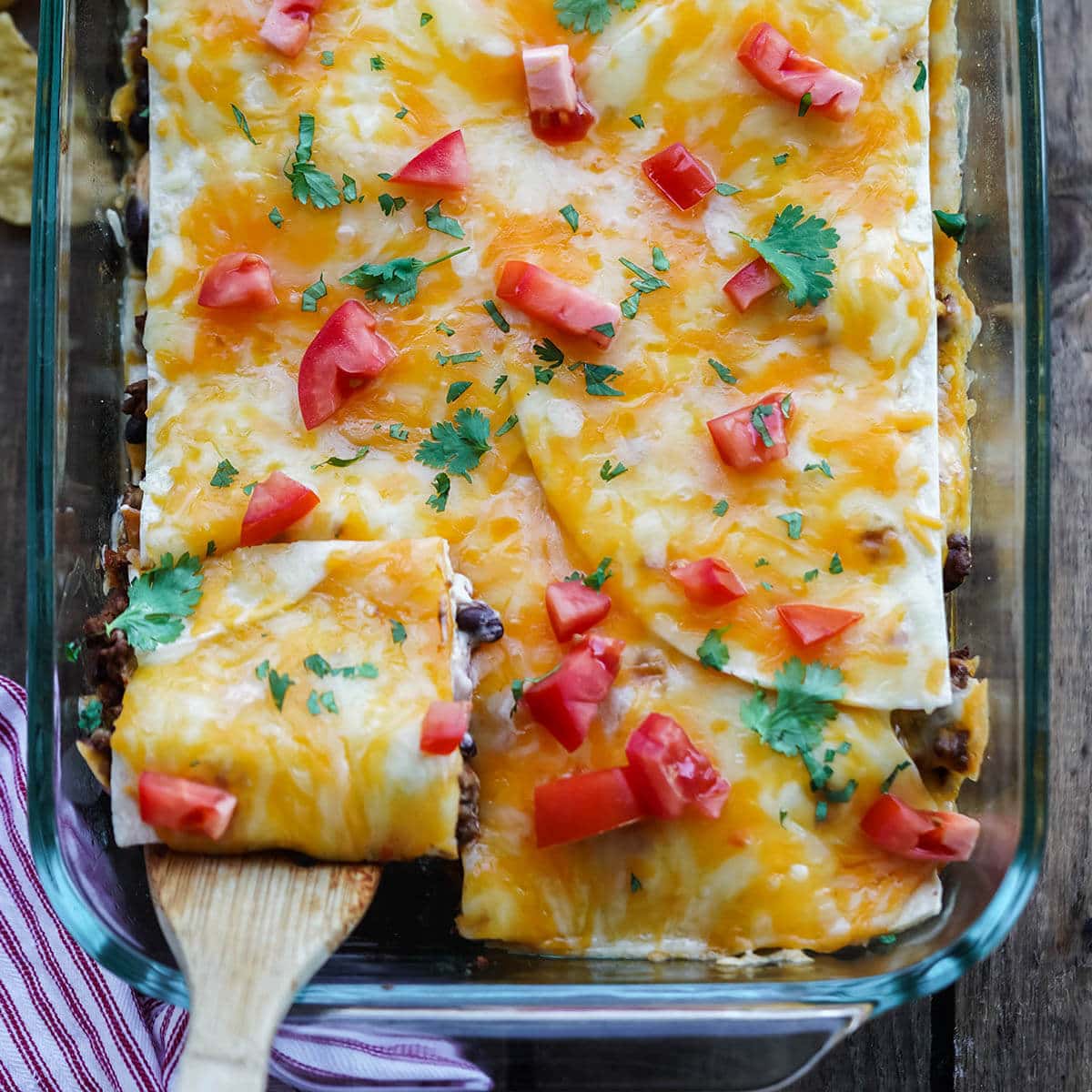 Super simple this layered Burrito Casserole is a simple meal and you will love it!
It's an easy recipe and just as delicious as any traditional burrito. Plus, it's perfect for feeding a crowd!
Dessert - Heath Bar Cake
Oh my this is a tasty dessert! You'll love how easy this Heath Bar Cake is to make. It's a dessert that will have everyone looking for seconds!
THIS is super yummy, over the top rich chocolate goodness!
Meal Planning Worksheet
Click on the link below to download a PDF of the meal planning worksheet so you can easily make notes and your grocery list for this weeks recipes!
Related Recipes