Here's your FREE Weekly Meal Plan 13. Don't let dinner time be a daily crazy event! It's hard, right? I hope this week's meal plan is filled with recipes you and your family will love!
If you have any suggestions or needs, let me know. I'd love your input. Together we can enjoy delicious affordable meals!
Meal planning and prepping tips
If you're new here...
Every week, I share a free meal plan for you to use the following week. You'll have seven main dish recipes, along with a few extras and of course dessert.
Typically the weekly meal plans are named by number of the week and date. For example, if the plan is for the first week of January, I'll name it Weekly Meal Plan 1 - Jan 3-9. Next year the plans will be updated for the corresponding dates and tasty new recipes!
Don't forget - if you have a busy day and plan on eating out, just drop a day off the menu and adjust the meal plan to fit YOUR busy life!
Here are some shortcuts and tips for this week's menu!
The Bow Tie Salad makes a BIG bowl, but that's ok because leftovers are even better on day two. You'll enjoy this with a couple of meals this week!
The turkey burgers are REALLY good. Don't be afraid to double the recipe. It's a great sandwich for lunch as well!
Consider doubling the White Bean Turkey Chili Recipe - that way you can freeze a couple of quarts for the days you don't want to cook!
Weekly Meal Plan 13
Sunday - Turkey Burger Recipe
Monday - Baked French Onion Chicken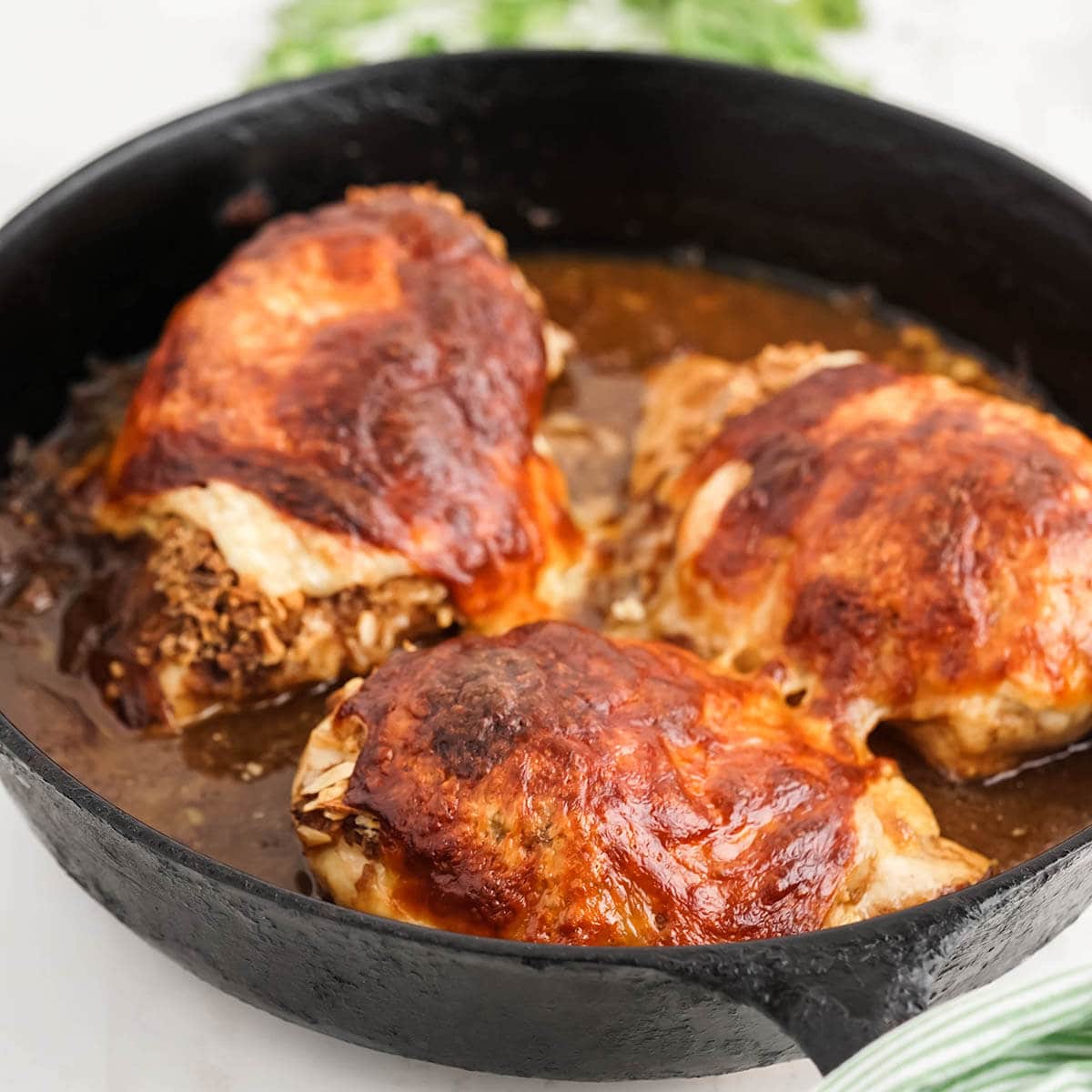 Let's keep dinner easy tonight with this super simple French Onion Chicken. Crispy on the outside, tender and juicy inside.
For a side serve leftover Bow Tie Salad to go with this meal!
Tuesday - Roast Beef Roll Ups
You'll love these Roast Beef Roll Ups. They are super simple to make perfect finger food for an easy midweek meal. Leftovers are perfect for lunches.
Some baked beans or a fruit salad would be a lovely combination.
Wednesday - White Bean Turkey Chili
Thursday - Baked Potatoes
Friday - Chicken and Wild Rice Soup
Everyone will love this yummy Wild Rice Chicken Soup! It's simple, hearty and delicious!
Serve with leftover cornbread. Or some wonderful yeast rolls! Don't worry, these are super easy to make and they are delicious!
April 2 - Pasta Puttanesca
Dessert - Brown Sugar Cookies
Oh my goodness, these old fashioned brown sugar cookies are the perfect treat this week!
They are super tender, soft and sweet. This old fashioned recipe has been in our family for years. Enjoy!
Meal Planning Worksheet
Click on the link below to download a PDF of the meal planning worksheet for weekly meal plan 13 so you can easily make notes and prepare your grocery list for this week's recipes!
Related recipes