Here's your FREE Weekly Meal Plan 11 for March 13-19. It's chaotic when dinnertime rolls around! Kids coming are hungry, hubby is getting home and everyone is hangry. That's why I highly suggest having a meal plan in place!
I hope these menus are helping you to stay on budget and save time in the kitchen! If you have any suggestions or need, let me know. I'd love your input. Together we can enjoy delicious affordable meals!
Find all of the weekly meal plans here.
Jump to:
Meal planning and prepping tips
If you're new here...
Every week, I share a free meal plan for you to use the following week. You'll have seven main dish recipes, along with a few extras and of course dessert.
Typically the weekly meal plans are named by number of the week and date. For example, if the plan is for the first week of January, I'll name it Weekly Meal Plan 11 is for March 13-19. Next year the plans will be updated for the corresponding dates with tasty new recipes!
Don't forget - if you have a busy day and plan on eating out, just drop a day off the menu and adjust the meal plan to fit YOUR busy life!
Here are some shortcuts and tips for this week's menu!
Chicken Spaghetti lasts 3-4 days in the fridge and leftovers freeze great!.
Leftovers of Taco's Al Pastor make a great topping for nachos or pulled pork sandwiches.
Leftovers of Colcannon potatoes last up to three days. I've also stiffened up leftovers with flour and formed them into little pancakes. Frying them in butter makes for some tasty potato pancakes!
Make the pizza dough on Sunday. Split it into three portions and freeze. Remove from the freezer Thursday night and leave it on the counter to thaw and warm completely. It will be perfect when you're ready to cook Friday night.
March 13
March 14
Crockpot Beef Stew with Dumplings
Slow Cooker Beef Stew and Dumplings is a hearty meal! Best part your crockpot does all the work!
What makes this especially yummy are those dumplings. Who would have thought it would be so easy to make this meal!
March 15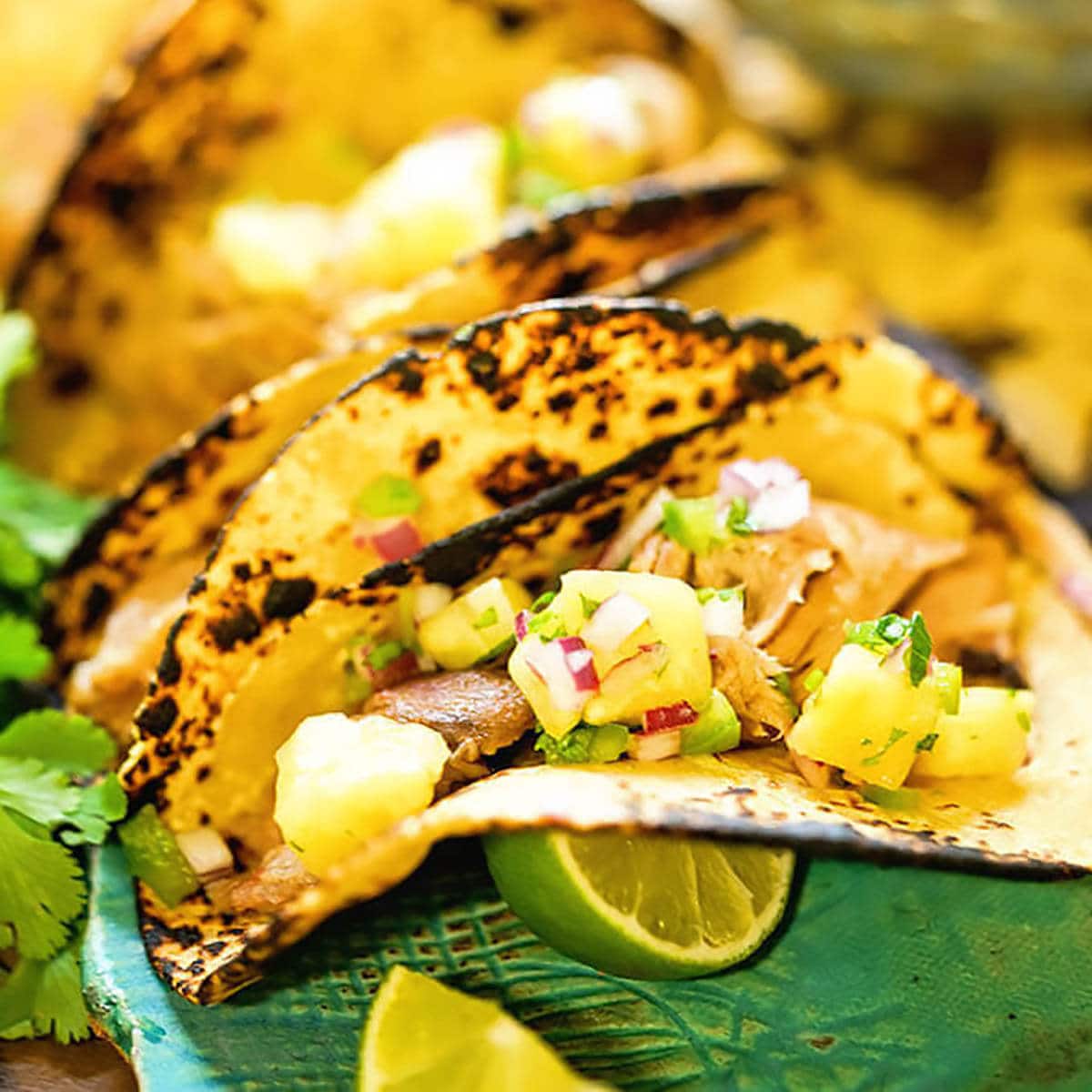 Tacos Al Pastor
That's right, it's taco Tuesday again!
This week we're making Slow Cooker Al Pastor Tacos!
What is Al Pastor tacos? That's pork roast cooked with spices and pineapple. It cooks all day until the meat is tender and sweet. Serve with Pineapple salsa.
March 16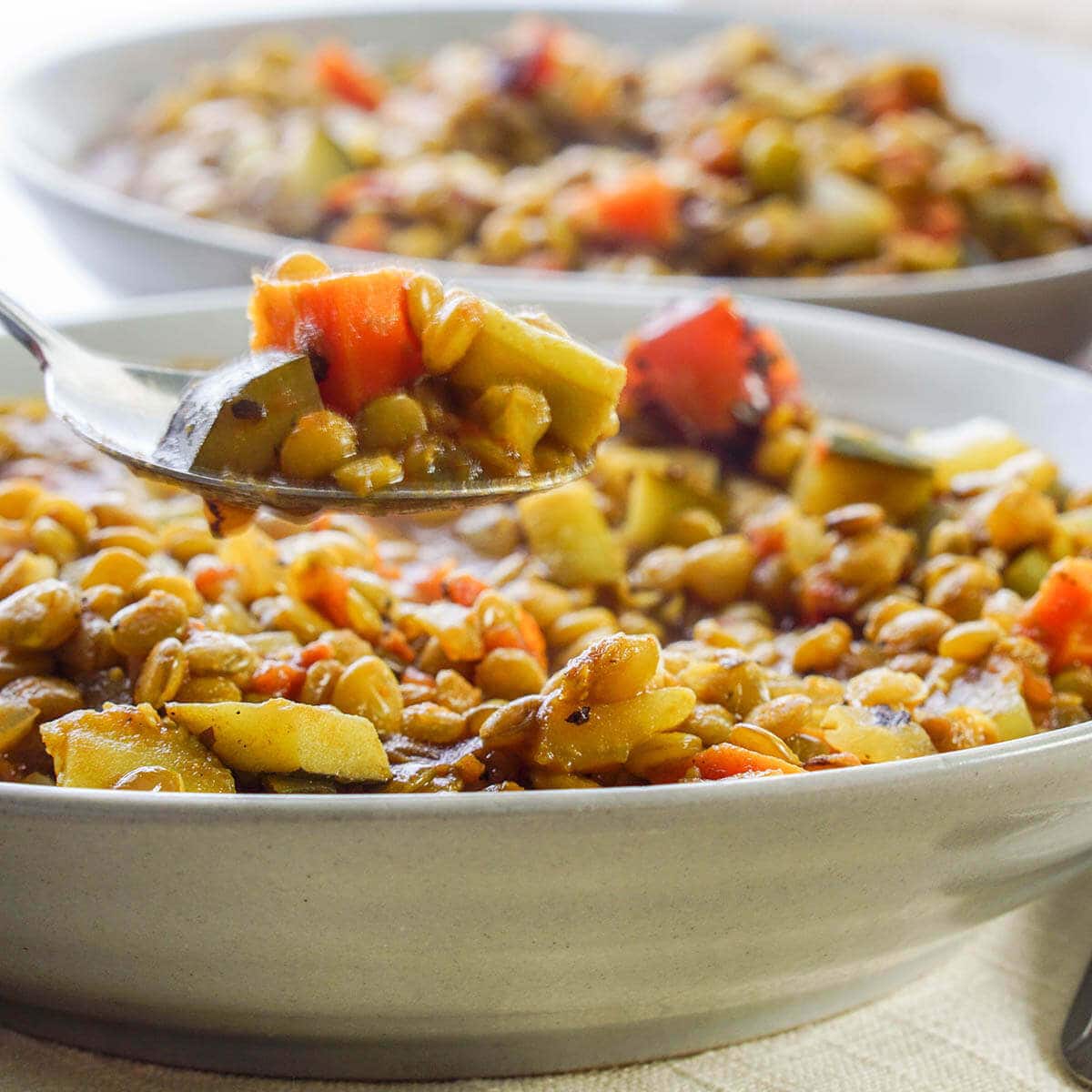 March 17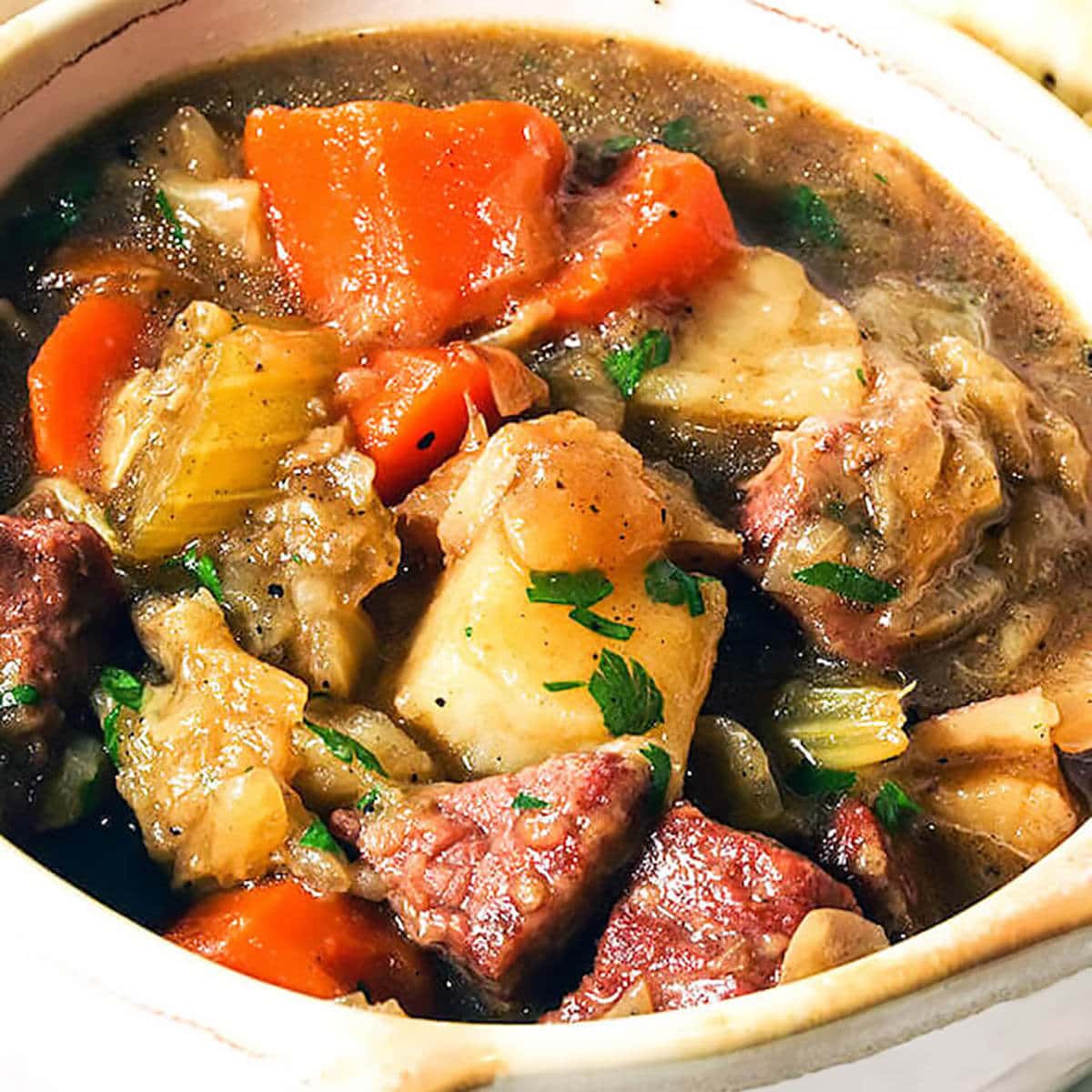 Corned Beef and Cabbage Stew
Happy St. Patrick's Day!
I'm saving one of my favorite meals, for one of my favorite holidays! Be sure and make some Corned Beef Stew to help celebrate!
I'm such a big fan of corned beef and making a stew?.... Delicious!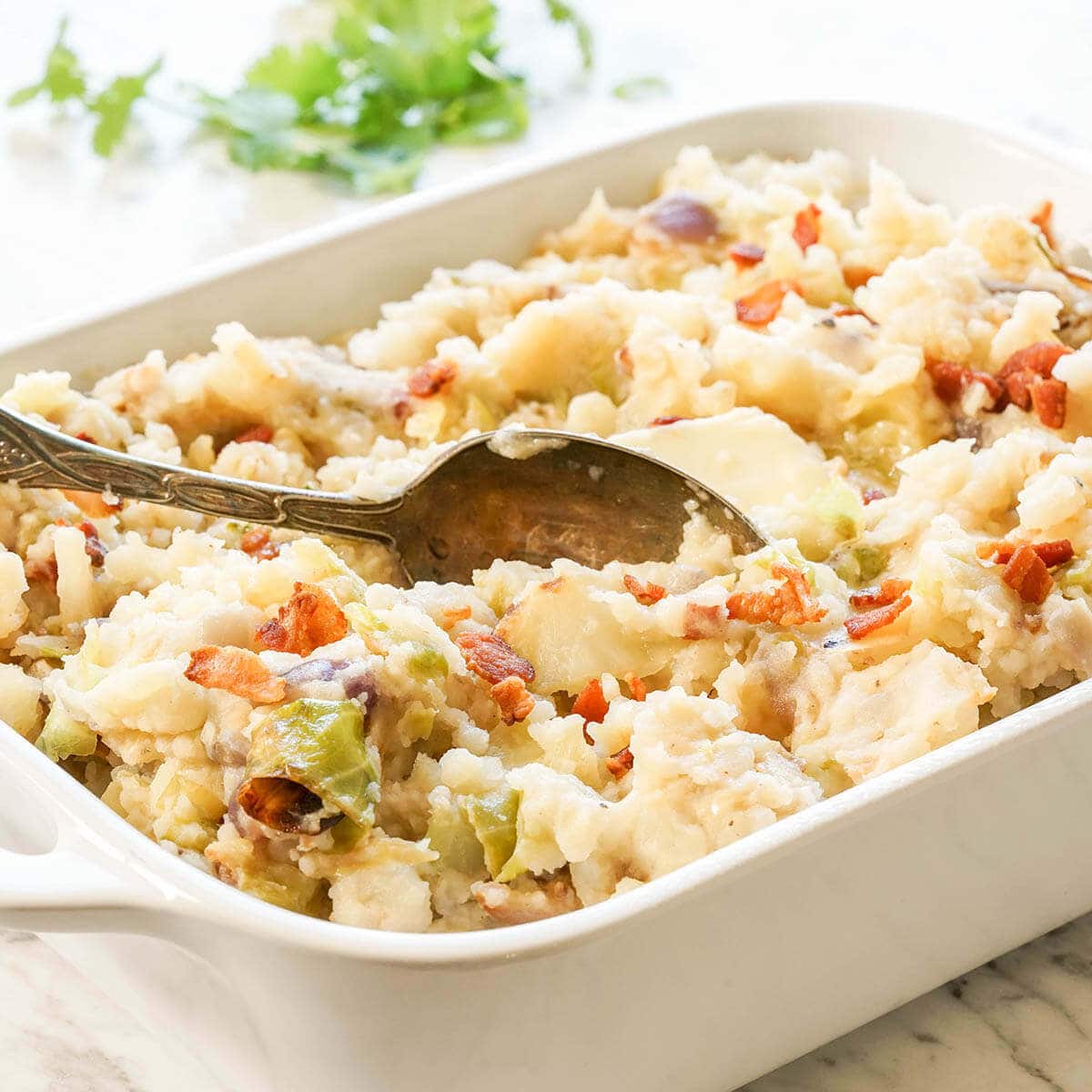 March 18
Homemade Pizza
Now I know we've made bbq chicken pizza previously, but it's one of my favorite Friday night meals!
We're going to use leftover pulled pork from earlier this week.
Start by making this pizza crust. You may even have crust left in the freezer from last time. Top with your favorite toppings!
March 19
Dessert
Butter Cookies Recipe
Crispy, sweet, buttery cookies - this old fashioned recipe is Dan's Grandma's recipe and has been in the family for years!
Homemade Butter Cookie Recipe - all you need is a cup of coffee, tea or glass of milk. This will be the perfect ending for every meal and a great dessert!
Meal Planning Worksheet
Click on the link below to download a PDF of the meal planning worksheet for weekly meal plan 11 so you can easily make notes and prepare your grocery list for this week's recipes!
Related recipes