Here's your FREE Weekly Meal Plan 41 Oct 9-15. Don't let dinner time be a daily crazy event! It's hard, right? I hope these menus are helping you to stay on budget and save time in the kitchen!
If you have any suggestions or needs, let me know. I'd love your input. Together we can enjoy delicious affordable meals!
You'll find all of the Weekly Meal Plans here.
Jump to:
Meal planning and prepping tips
If you're new here...
Every week, I share a free meal plan for you to use the following week. You'll have seven main dish recipes, along with a few extras and of course dessert.
Typically the weekly meal plans are named by number of the week and date. For example, if the plan is for the first week of January, I'll name it Weekly Meal Plan 1 - Jan 3-9. Next year the plans will be updated for the corresponding dates and tasty new recipes!
Don't forget - if you have a busy day and plan on eating out, just drop a day off the menu and adjust the meal plan to fit YOUR busy life!
Here are some shortcuts and tips for this week's menu!
Leftovers of the lasagna soup freeze great!
For the Nicoise Salad boil the potatoes and green beans on Sunday and refrigerate. That way they will be nice & cold on Monday night for dinner!
Teriyaki Chicken makes a great sandwich for lunch - you may consider doubling that recipe!
Goulash is always super yummy and another meal that even tastes better the next day! AND leftovers freeze great!
Cupcakes surprisingly freeze well! Freeze individually first, then wrap well and freeze up to three months. Oh and yes, you can decorate them before freezing. The frosting freezes great. It's more about wrapping them well once they are frozen hard. That way they will keep well extendedly.
Weekly Meal Plan 41
October 9 - Lasagna Soup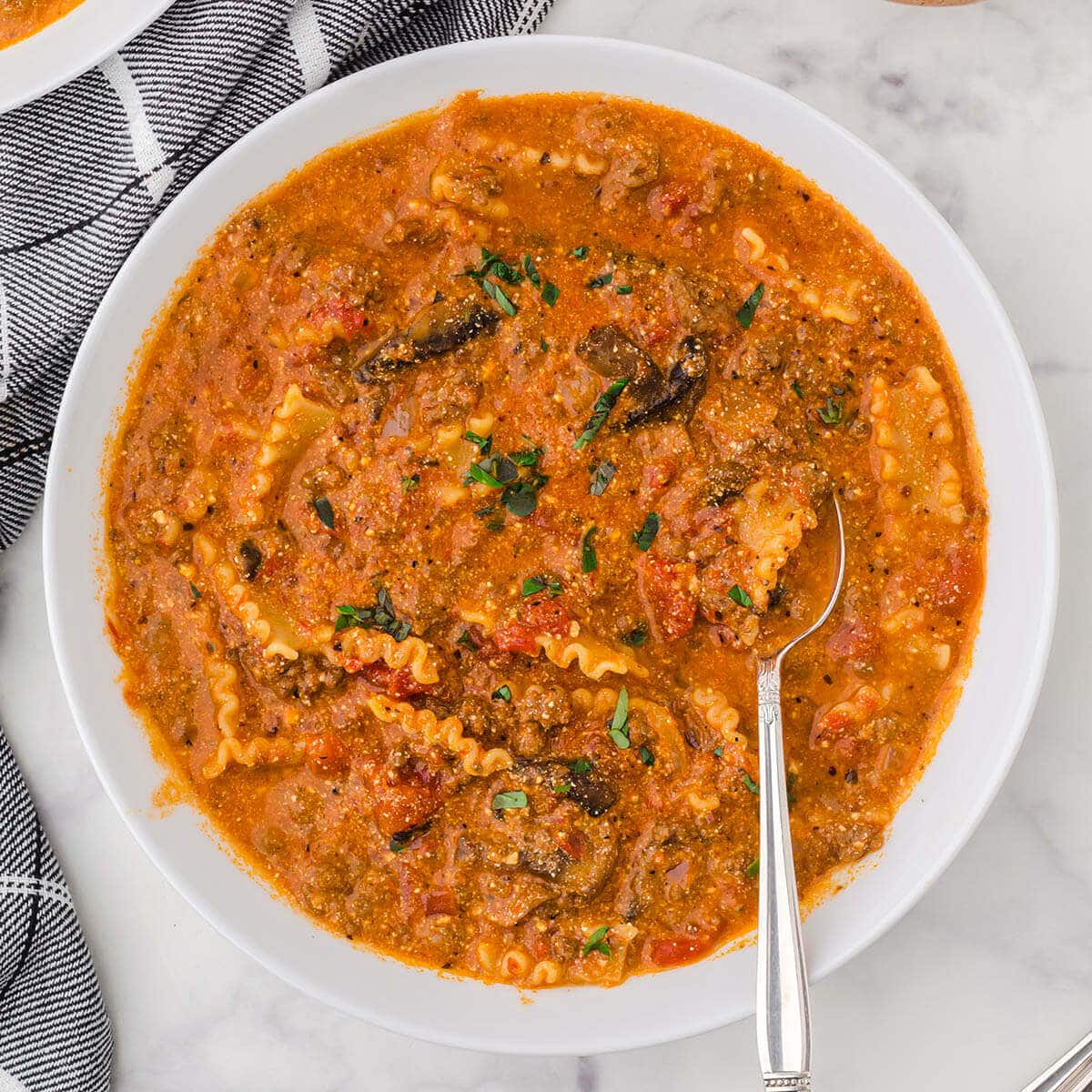 Just like a serving of your favorite casserole this Lasagna Soup Recipe is meaty, cheesy and delicious!
Grab a bag of heat and serve garlic bread or garlic breadsticks and keep this meal simple.
Leftovers freeze fantastic!
October 10 - Chicken Teriyaki Bowl
October 11 - Shrimp Nicoise Salad
Shrimp Nicoise Salad is a salad that eats likes a meal!
If you aren't a fan of shrimp, then substitute with rotisserie chicken or leftover teriyaki chicken. Super yummy!
October 12 - Beef Tips and Gravy
Tender beef with a rich, delicious brown gravy! This is such a cinch to make in either your Instant Pot or Crockpot. Serve with buttered egg noodles or steamed rice.
I think you'll really enjoy this recipe for Beef Tips and Gravy!
October 13 - Split Pea Soup Recipe
Fortified with ham, this stew is comforting and filling. For just pennies a serving, Split Pea Soup is a delicious meal your family will enjoy!
This is the BEST Recipe!
Grab store-bought rolls and keep dinner easy!
October 14 - Homemade Goulash
October 15 - Honey Sriracha Chicken
Dessert - Pink Lemonade Cupcakes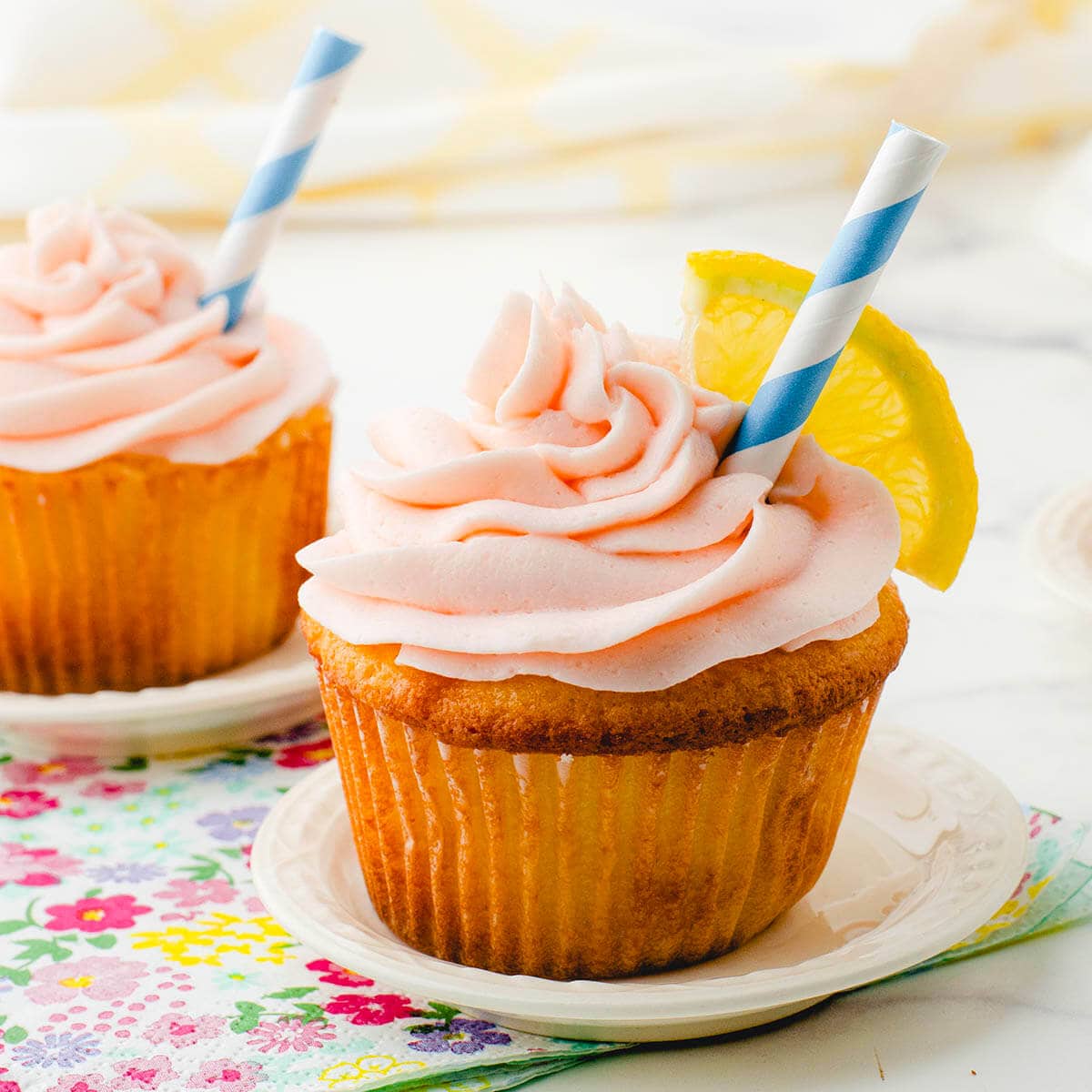 Homemade Pink Lemonade Cupcakes are moist, tender - sweet and lemony! Homemade from start to finish, these are a lovely treat!
Meal Planning Worksheet
Click on the link below to download a PDF of the meal planning worksheet so you can easily make notes and your grocery list for Weekly Meal Plan 41.
Related recipes