Here's your FREE Weekly Meal Plan 45! Let's get dinner on the table easily without spending hours in the kitchen, or running through the drive-thru last minutes. My motto is stay on budget, save time and SAVE MONEY!!!
If you have any suggestions or needs, let me know. I'd love your input.
Find all of the Weekly Meal Plans here!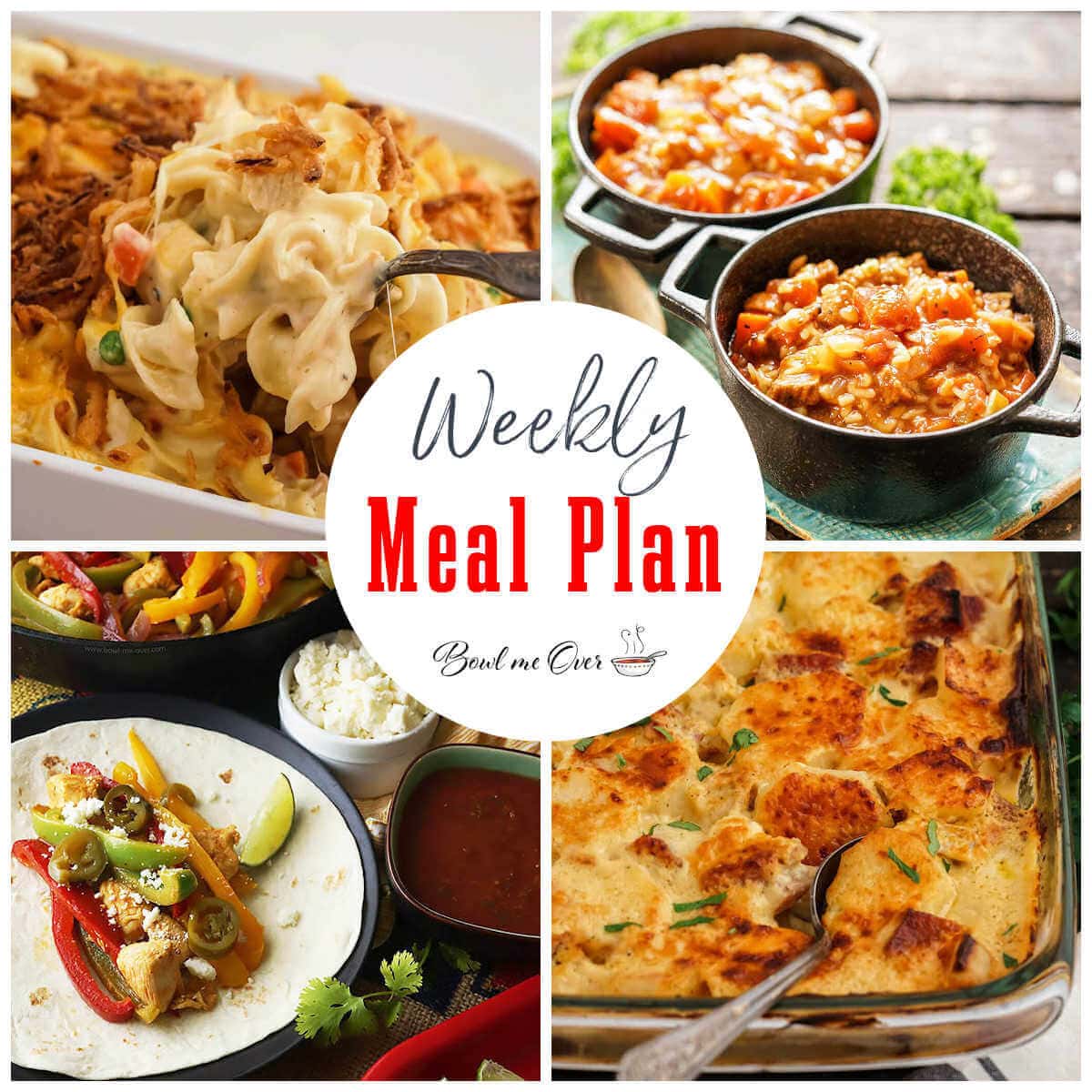 Meal planning and prepping tips
If you're new here...
Every week, I share a free meal plan for you to use the following week. You'll have seven main dish recipes, along with a few extras and of course dessert.
Typically the weekly meal plans are named by number of the week and date. For example, if the plan is for the first week of January, I'll name it Weekly Meal Plan 1 - Jan 3-9. Next year the plans will be updated for the corresponding dates and tasty new recipes!
Don't forget - if you have a busy day and plan on eating out, just drop a day off the menu and adjust the meal plan to fit YOUR busy life!
Here are some shortcuts and tips for this week's menu!
Weekly Meal Plan 45
November 6 - Ham and Potato Casserole
This drool-worthy casserole is one of our new favorites! I'm betting it will be one of your favorites too!
Ham and Potato Casserole - tender potatoes, ham smothered in a cheesy sauce, this is SO GOOD!
Looking for a great side with your Thanksgiving Meal? This should be your fist choice!! Leftovers freeze great!
Steamed Brussels Sprouts, Roasted Broccoli or a Caesar Salad would be terrific with this meal.
November 7 - Broccoli Soup Recipe
Old Fashioned Cream of Broccoli Soup is unbelievably good and takes only 30 minutes to make!
If you have any leftover roasted broccoli from last nights meal, add it to the soup. It's a great repurpose of leftovers. Plus the roasted broccoli will add even more flavor.
November 8 - Skillet Chicken Fajitas
Skillet Fajitas - so yummy! Everyone will loves fajitas and it's a great way for everyone to get more vegetables.
If you're looking for a great side to share with this meal, how about this yummy Spanish Rice or Cilantro Lime Rice.
That's always great and you can even add it into the fajitas, yum!
A side of black beans would be fantastic too.
Serving the fajitas topped with red enchilada sauce take them right over the top!
November 9 - Alphabet Soup
This easy Alphabet Soup Recipe will take you right back to childhood! It has a rich and beefy tomato base and loads of alphabet pasta.
Don't forget to spell out your name, That's half the fun! 😋
November 10 - Ultimate Chicken Noodle Casserole
This quick and easy casserole has it all - creamy sauce, tender chicken and noodles plus it's loaded with vegetables.
Easy to make Ultimate Chicken Noodle Casserole will quickly become a family favorite!
Though this is really a meal in one, if you would like another side, serve roasted asparagus. That would be great with this casserole.
Be sure to thaw and bake some Dinner Rolls or grab a package of Hawaiian Rolls.
November 11 - Homemade Pot Stickers
These are fun to make and eat, you can get the whole family together and how to make homemade pot stickers! They steam quickly and you can gobble them up while watching movies Friday night!
Chicken Fried Rice would be terrific to serve with the potstickers.
How about serving Teriyaki Ramen Noodles or Jjajangmyeon Black Bean Noodles alongside this meal? Fabulous!
November 12 - Huevos Rancheros 
Dessert - Chocolate Covered Cashews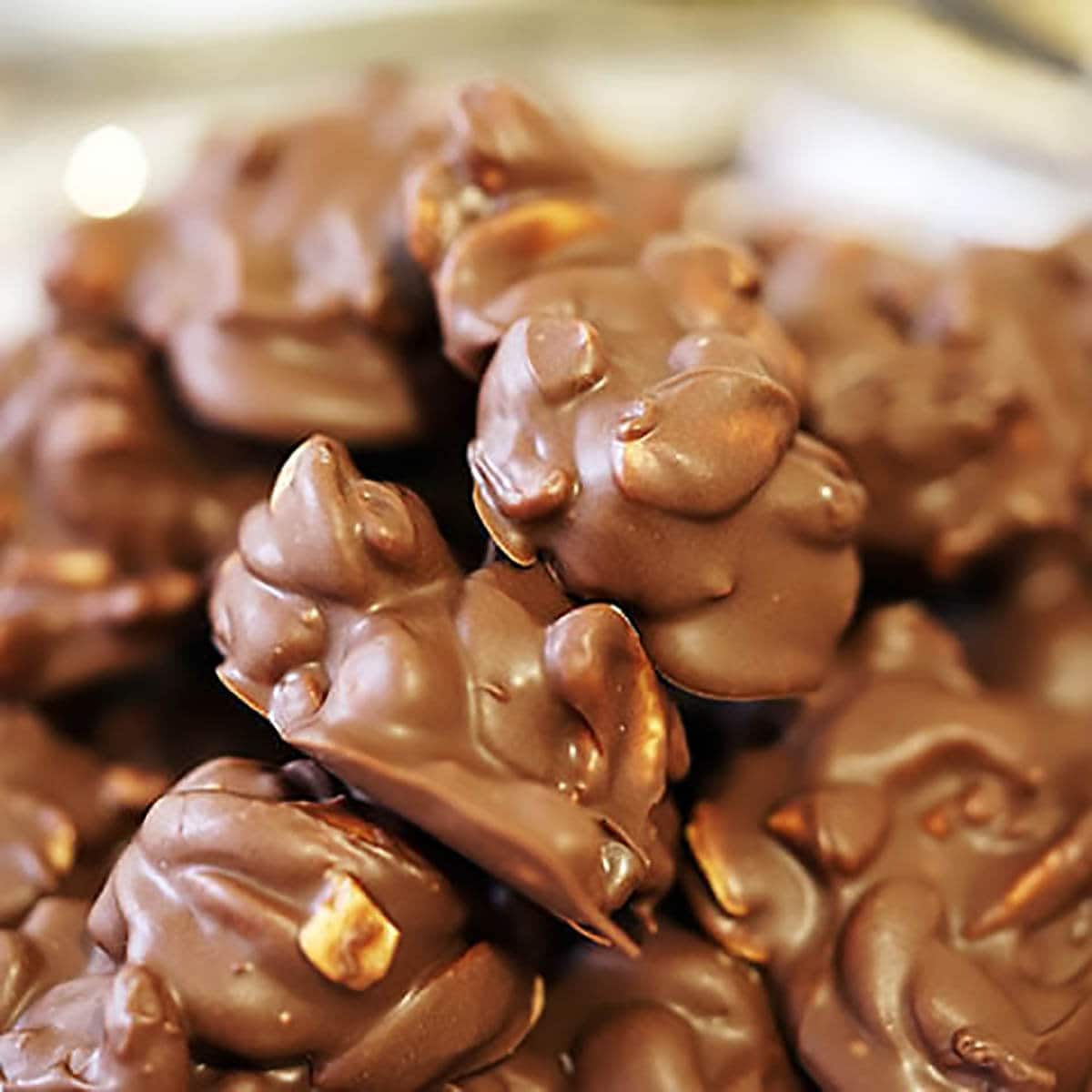 Easy to make Chocolate Covered Cashews are our go-to treat!
I always keep a batch in the freezer in small freezer bags with 2 or 3 in each bag. These are so easy to make and such a great treat!
Meal Planning Worksheet
Click on the link below to download a PDF of the meal planning worksheet so you can easily make notes and your grocery list for Weekly Meal Plan 45 recipes!
Related recipes