Here's your FREE Weekly Meal Plan 44 for October 30 - November 5. Let's stay on budget and enjoy great meals simply by planning ahead!
Click here for all of the Weekly Meal Plans
Jump to:
Meal planning and prepping tips
Consider doubling the BBQ Pork Recipe - it freezes great and can be used for those days when you just don't feel like cooking. We're using it for tacos this week, but it also is great in a quesadilla, topping a salad or over rice.
Additionally the Baked Beans freeze great as well. Allow it to cool completely, seal well and freeze.
There's a ton of diced onions needed this week - dice them in advance to save time, storing them in a plastic container or ziplock bag - as long as they are used within three days, you're good!
Don't forget check your schedule and make this meal plan work for YOU!. If there's a day you'll be eating out, just cross those items off your grocery list!
Weekly Meal Plan 44
October 30 - BBQ Pulled Pork
Use this BBQ Pulled Pork Recipe to make sliders or pile it high on a burger buns. If you're simply enjoying the BBQ pork, then make skillet cornbread to serve alongside, it's the best combination.
Baked beans also go really well with this meal. Bonus? They freeze great! Save some of the bbq'd pork for later this week.
October 31 - Happy Halloween
Happy Halloween friends! Boy is there a line up for you.
There's a ton of recipes in the Halloween category and I've included several below.
You're sure to find some fun food to enjoy. Tasty eats for kids big and small!
November 1 - BBQ Pork Tacos
Today is Taco Tuesday and you guessed it, we're using leftover BBQ pork to make some yummy tacos! If you've never used bbq pork for tacos you're in for a treat!
Top them with shredded cabbage, radishes, cilantro. Finish with a drizzle bbq sauce and sour cream - delicious!
Not in the mood for tacos? Use the leftovers to make quesadillas or nachos instead.
November 2 - Bacon Cheeseburger Soup
This super delicious Cheeseburger Soup Recipe is a MUST MAKE!
It's meaty and delicious and just as good as your favorite burger!
November 3 - Skillet Chicken and Zucchini
Skillet Chicken and Zucchini - Pure comfort food in a skillet that is simple and delicious! I'm a big fan of one pot meals!
This easy recipe is stuffed with zucchini and topped with cheese. Even your pickiest eaters will have a hard time saying no to this meal!
November 4 - Teriyaki Ramen Bowl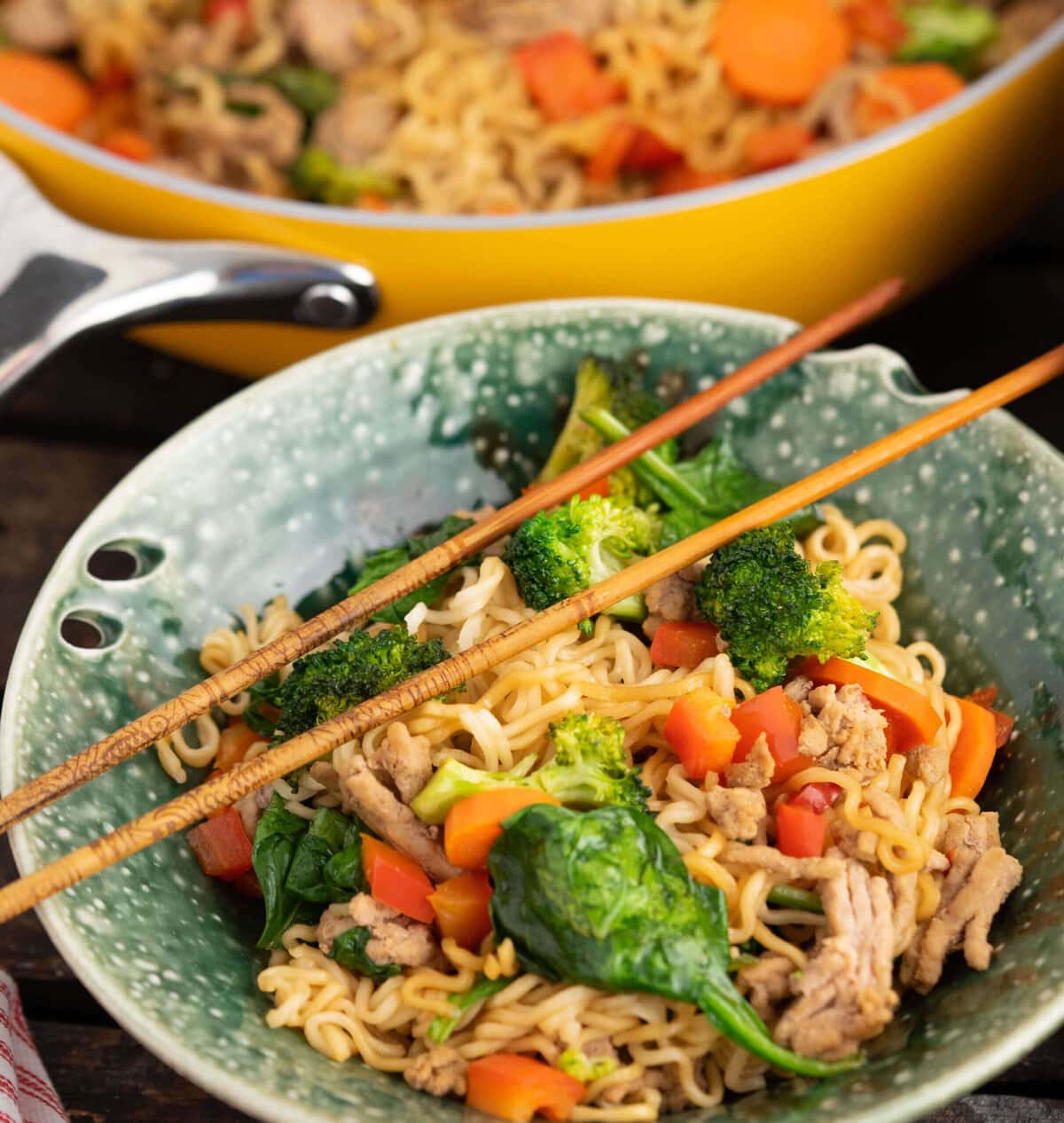 This meal is super simple and delicious. Bonus? It takes just 15 minutes to make! With only a handful of ingredients, this amazing Teriyaki Ramen Stir Fry is ready before you can head out to your favorite restaurant!
November 5 - Lazy Day Lasagna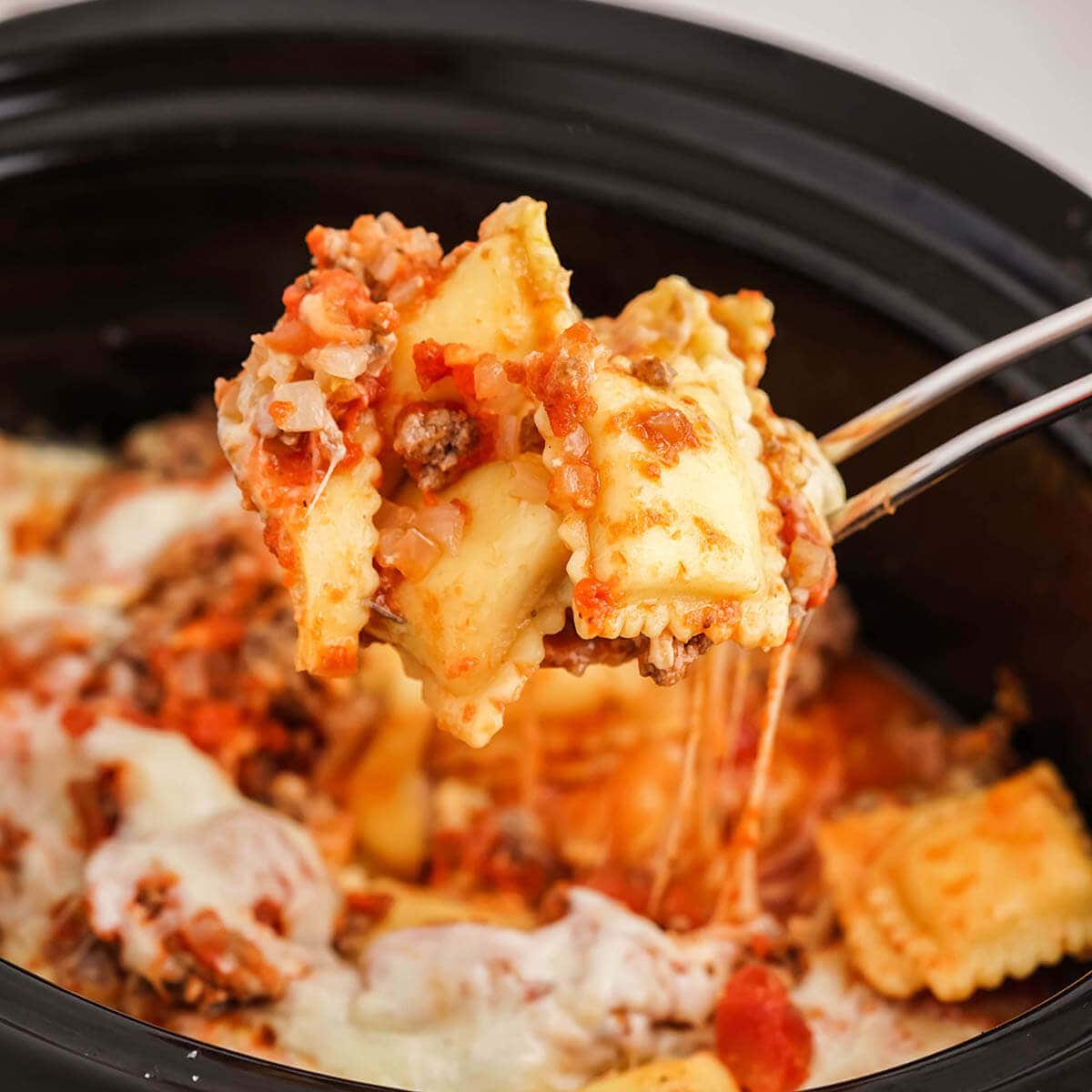 One word.... YUM! Using frozen ravioli, canned sauce, ground beef and plenty of melty cheese - this simple meal will quickly become a family favorite!
Crockpot Lasagna with Ravioli is saucy, cheese and super yummy!
Dessert - Peanut Butter Oatmeal Cookies
You'll be everyone's favorite when you fill up the cookie jar with these yummy treats!
Homemade Peanut Butter Oatmeal Cookies are crispy on the edges with a soft chewy center.
These cookies are AMAZING!
Don't forget, before you go to the grocery store this week, shop your pantry, refrigerator and freezer first. Cross-off items you already have on hand. Staying organized will save you time and money!
Weekly Meal Plan 44 Grocery List
Click on the link below to download a PDF of the meal planning worksheet for Weekly Meal Plan 44 so you can easily make notes and put together your grocery list for this week's recipes!
More Weekly Meal Plans