Making a delicious casserole for dinner is a no-brainer. After all, the whole family loves it! However, deciding what to serve with chicken spaghetti casserole might not be as easy.
Until now, that is.
This recipe collection includes tasty sides perfect for busy weeknights, picky eaters, dwindling pantries, fancy dinner parties, and more. Any of these sides will make a great addition to your casserole dinner—no matter what you're in the mood to eat!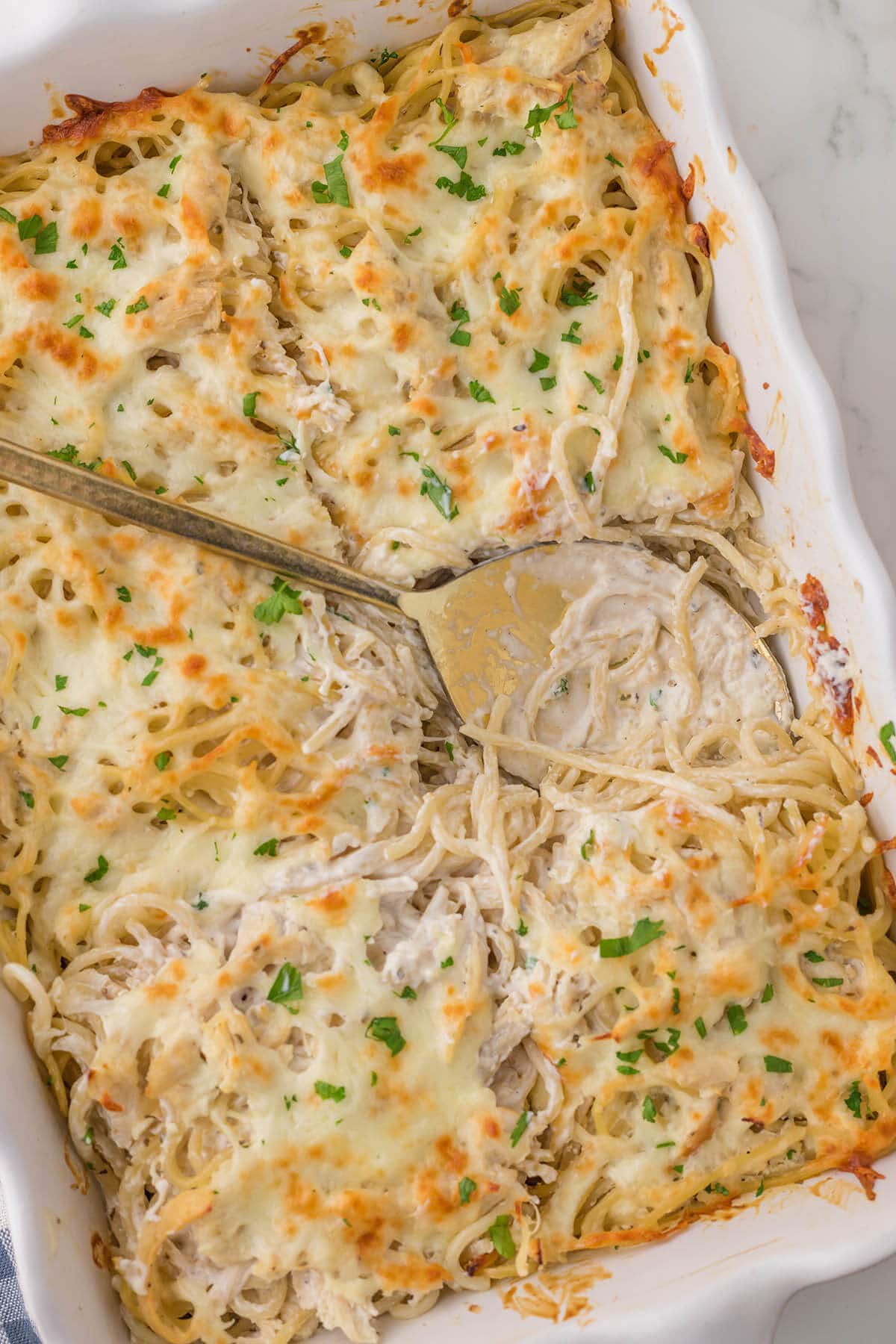 Jump to:
What sides go well with Chicken Spaghetti
Chicken spaghetti is a family favorite because it combines simple ingredients (like tender pasta, rotisserie chicken, and creamy sauce) into a satisfying weeknight meal.
Plus, chicken spaghetti bake is so versatile. You can flavor the simple recipe with just about anything! See for yourself all the options:
Choosing a great side dish is all about complementary flavors and textures. No matter which easy chicken spaghetti recipe you choose, a good side will enhance the rest of the ingredients, not overpower them.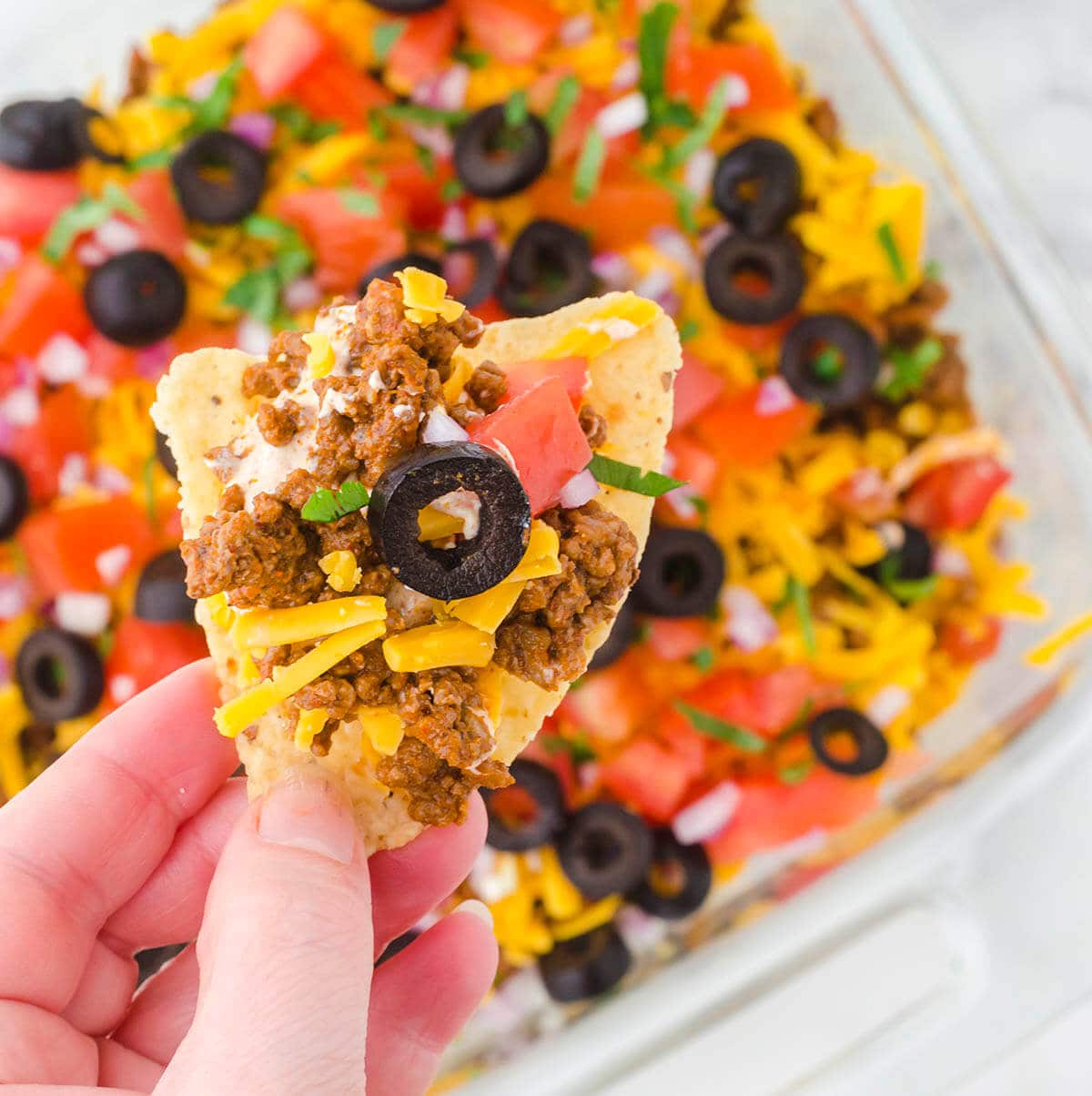 Appetizers
Appetizers are a great way to get everyone excited for dinnertime. Plus, along with a hearty, baked spaghetti dish, an appetizer might be the only side dish you need!
Brushetta on crostini
Italian green beans
Spinach and artihoke dip
Crispy twice-baked potato skins
Bacon-wrapped asparagus spears
Antipasto or charcuterie platter
Marinated tomatoes
Pico de gallo and chips
Nachos and queso cheese
Sweet potato fries/chips
Jalapeno poppers
Fried pickles
Side salads
Sometimes, the best side dishes are simple and easy—like fresh veggies! Plus, crisp, colorful salads add a refreshing pop of flavor when served alongside a cheesy chicken spaghetti casserole dish.
Marinated cucumber salad
Caesar salad
Green goddess salad
Caprese salad
Green salad with fruit (pictured above)
Greek salad
Garden salad with fresh summer veggies
Stawberry spinach salad
Vegetarian cobb salad
Fattoush
Salad niçoise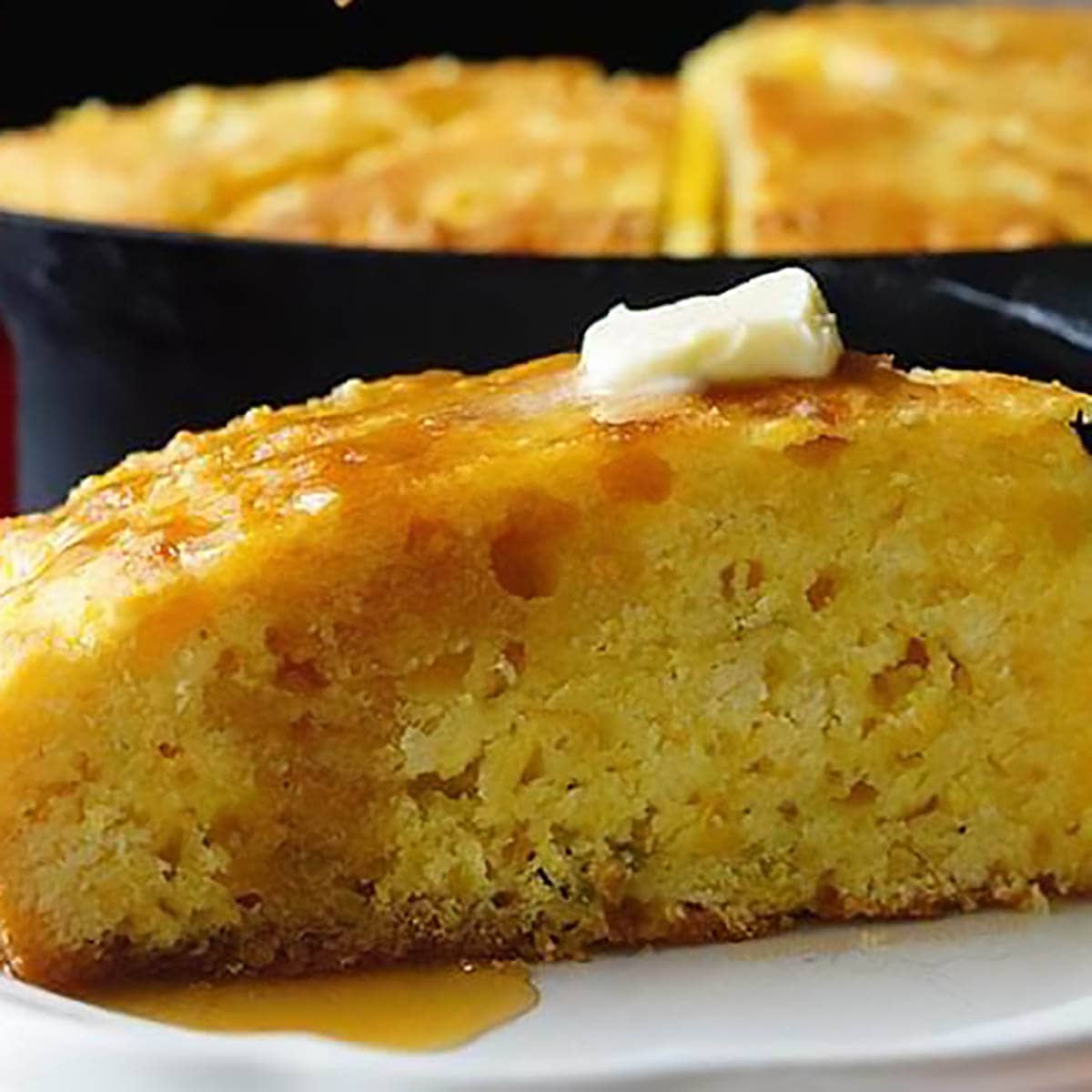 Breads and rolls
A main course isn't complete without something to dip in it. Slices of crusty bread and fluffy rolls makes the perfect side to scoop up warm, cheesy sauce—you can clean your plate with them!
Garlic knots
Breadsticks
Fresh rolls from a local bakery
Baguette slices
Focaccia
Ciabatta bread
Cheese-stuffed rolls
Sourdough slices
Cast iron skillet corn bread (shown above!)
Homemade rustic bread
Cornbread muffins
Parmesan popovers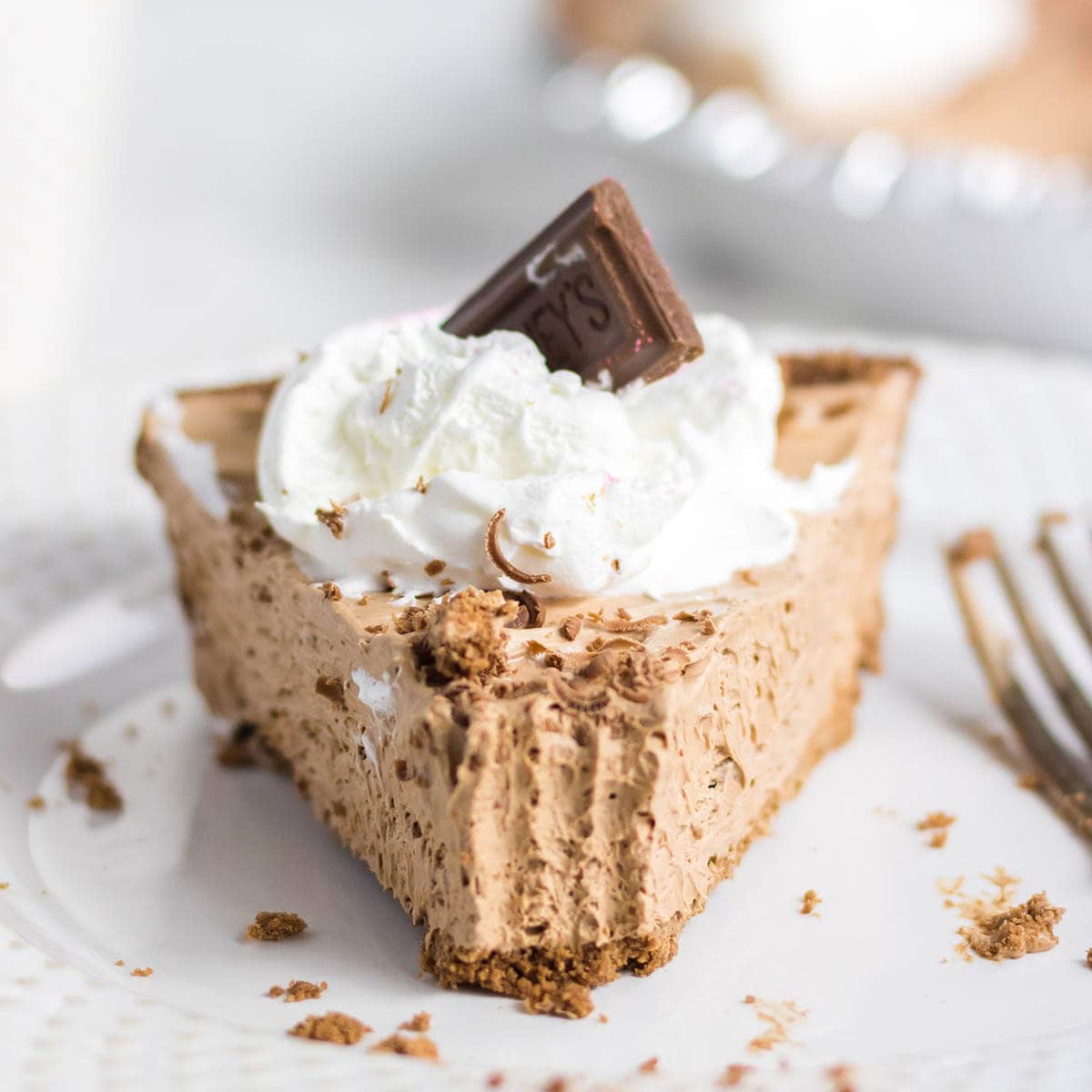 What's for dessert?
Many people agree that the best part of any meal is dessert! Finish off your favorite comfort foods with one of these sweet options.
Chocolate chip cookies
Ice cream sundaes
Tiramisu
Cannoli
Cheesecake dip
Fudgy cupcakes
Shortbread cookies
Chocolate Hershey pie (shown above—I couldn't help but take a bite!)
Peanut butter cookies
What side dishes don't go with chicken spaghetti casserole
If it's your first time making a chicken spaghetti casserole, you're in for a treat! With it's melty cheese, al dente noodles, and tender chicken, you might be tempted to think that a chicken casserole recipe goes with everything.
However, these side dishes, for example, are best served with some other main meal.
These sides are also great with...
One great thing about these side dish recipes is that they're absolutely scrumptious! Want to know another great thing about 'em? They're fabulous with plenty of other easy dinner recipes, too.
Classic comfort food for a reason, this Chicken Broccoli Rice Casserole tastes like homestyle cooking and fills you up!
A fun, fusion recipe, Philly Cheesesteak Pasta is made with simple, easy to cook ingredients—and only six of them, to boot!
Taco Stuffed Shells are a great way to add some variety to Taco Tuesday! They're delicious and get everyone excited for dinner.