Trying to figure out what to serve with cheesy tater tot casserole? You're in luck! This classic comfort food goes really well with plenty of delicious sides, so it's easy to make a complete meal—and quickly!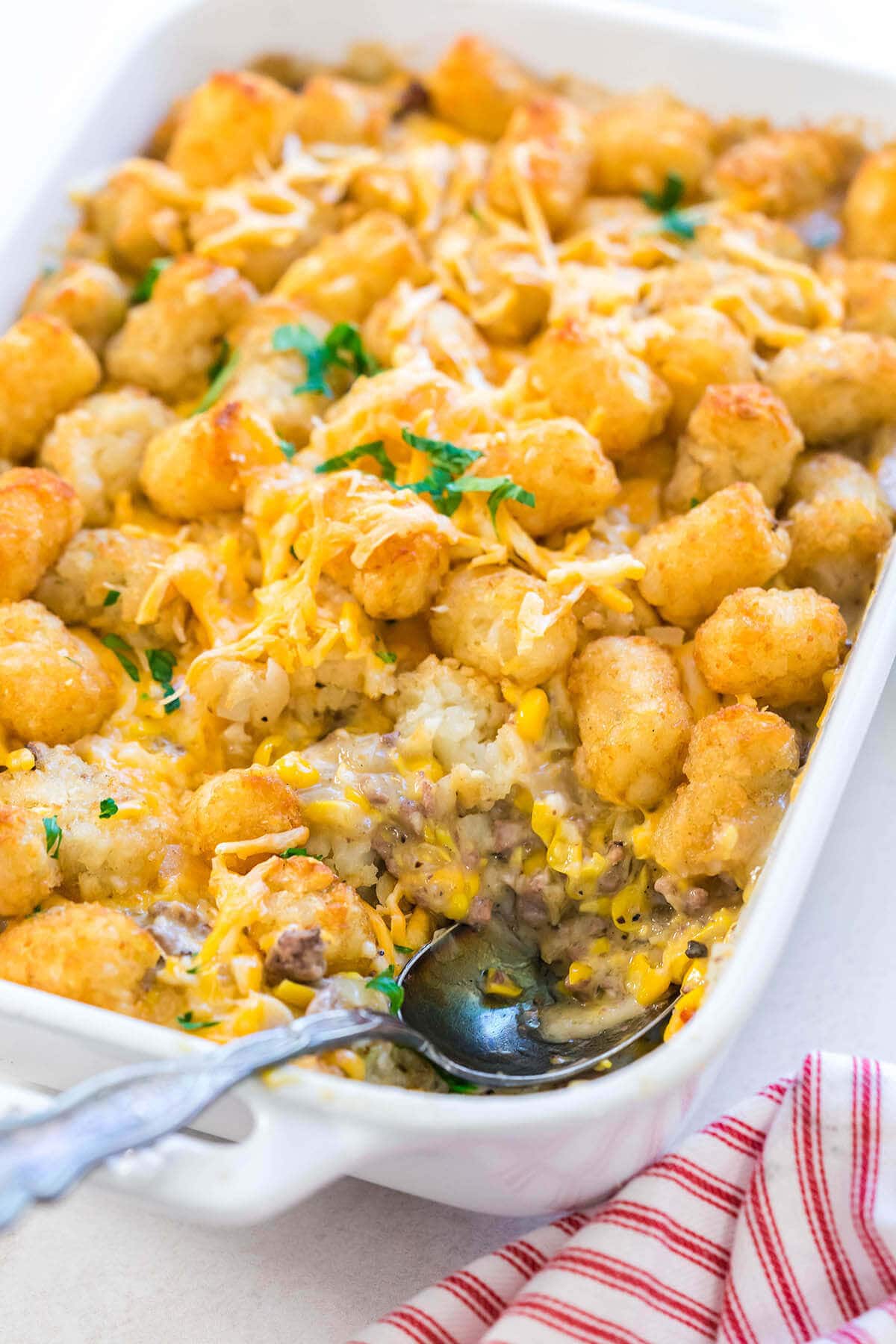 Whether you're looking for something simple to make on busy weeknights, a meal to appease little picky eaters, or a dish that stretches to feed ravenous teenage boys, a hearty casserole does the job.
This collection of delicious recipes will help feed the whole family while tingling your taste buds with excitement!
Jump to: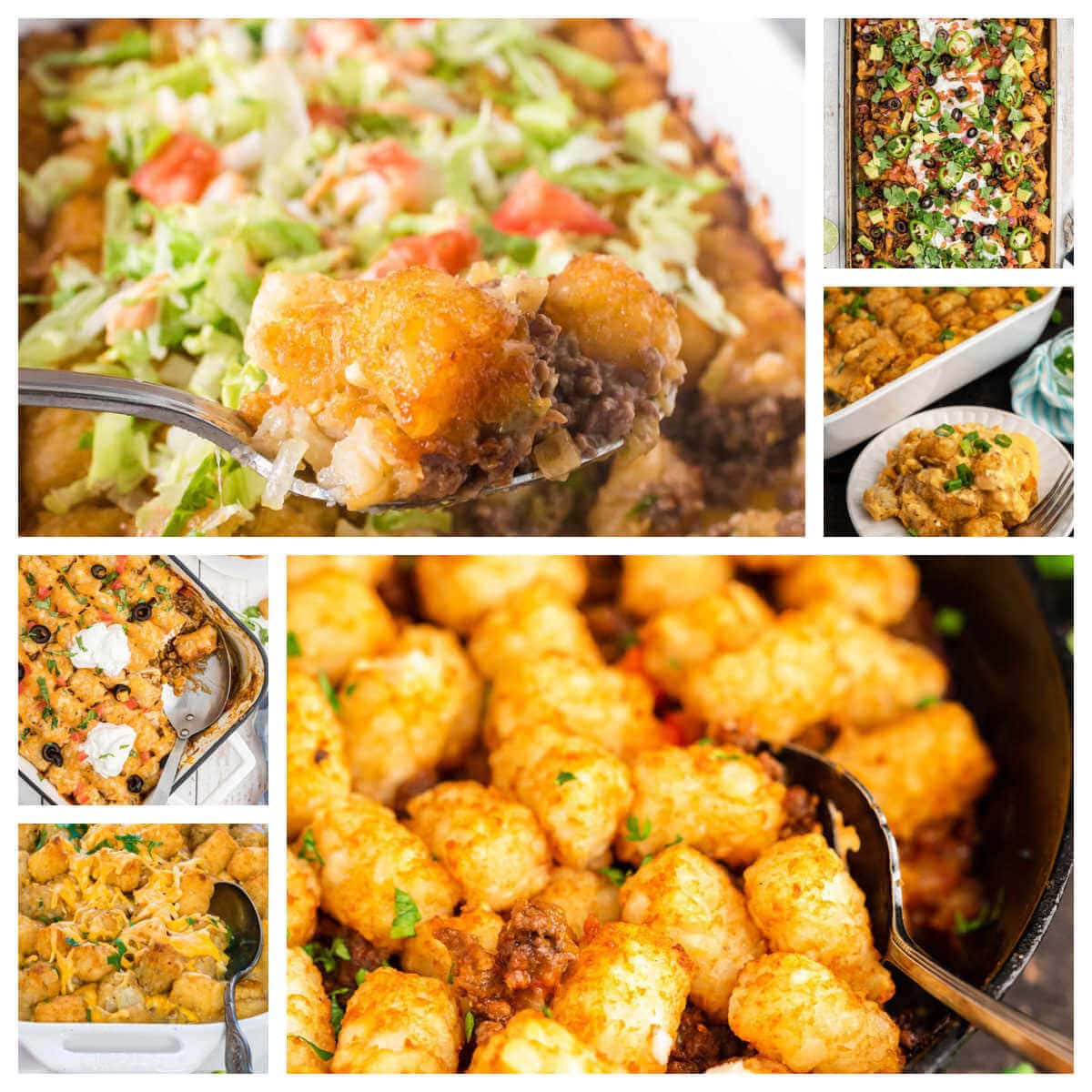 What sides go well with Tater Tot Casserole
Sometimes called cowboy casserole, this easy recipe consists of frozen tater tots layered over a ground turkey or ground beef mixture. Then, it's loaded up with cheese (sometimes even a creamy sauce) and baked to steaming hot perfection.
There are plenty of different varieties, including Sloppy Joe tater tot casserole, Mexican tater tot casserole, buffalo chicken tater tot casserole and this yummy Big Mac Tater Tot Casserole made even better with a drizzle of smashburger sauce!
So, a good side dish adds a little bit of extra texture and flavor but does not overpower the main meal. The best sides to serve with tater tot casserole include ingredients that balance the hearty main dish.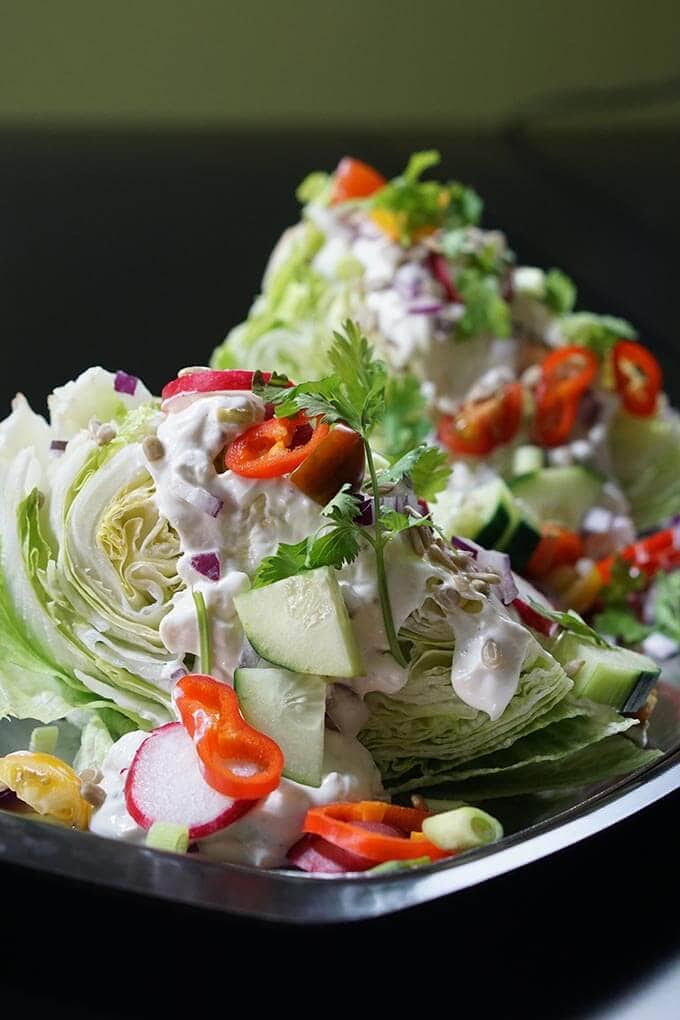 Side salads
A side salad with fresh veggies provides a nice crunch to go along with your warm casserole. Plus, you can throw in whatever ingredients you have, so it's a great way to use up the produce sitting in your fridge!
Green beans salad
Cucumber salad with bell pepper
Italian salad with green peppers and cherry tomatoes
Greek salad
Wedge salad
Mexican corn salad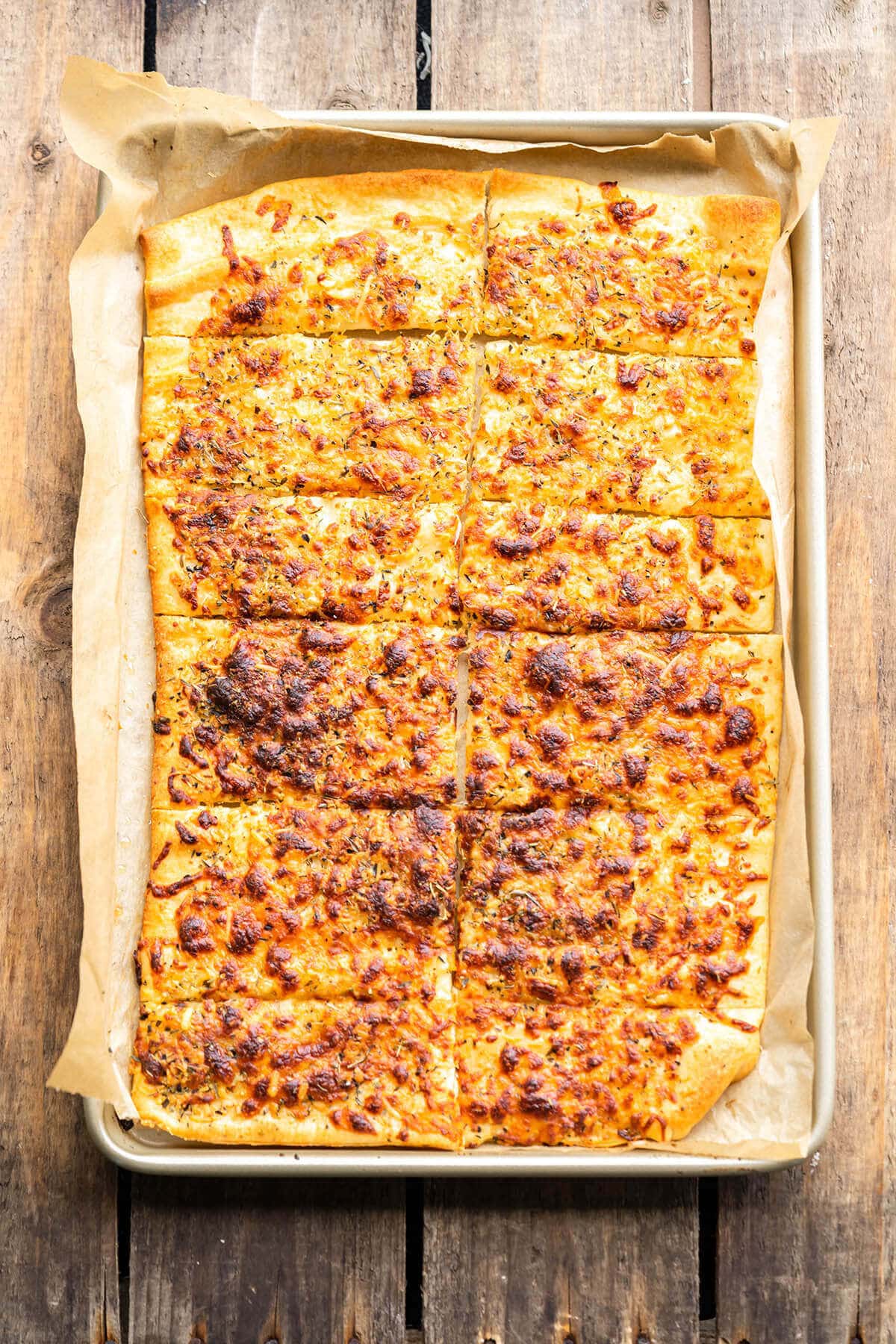 Breads and rolls
A family favorite all around: carbs! No one complains about warm bread with dinner, so it's a great, easy side to serve with tater tot casserole.
Easy rolls from frozen dough (made in a large skillet!)
Texas toast
Baguette slices
Rolls sprinkled with cheddar cheese and bacon bits
Parmesan cheese breadsticks
Toast brushed with olive oil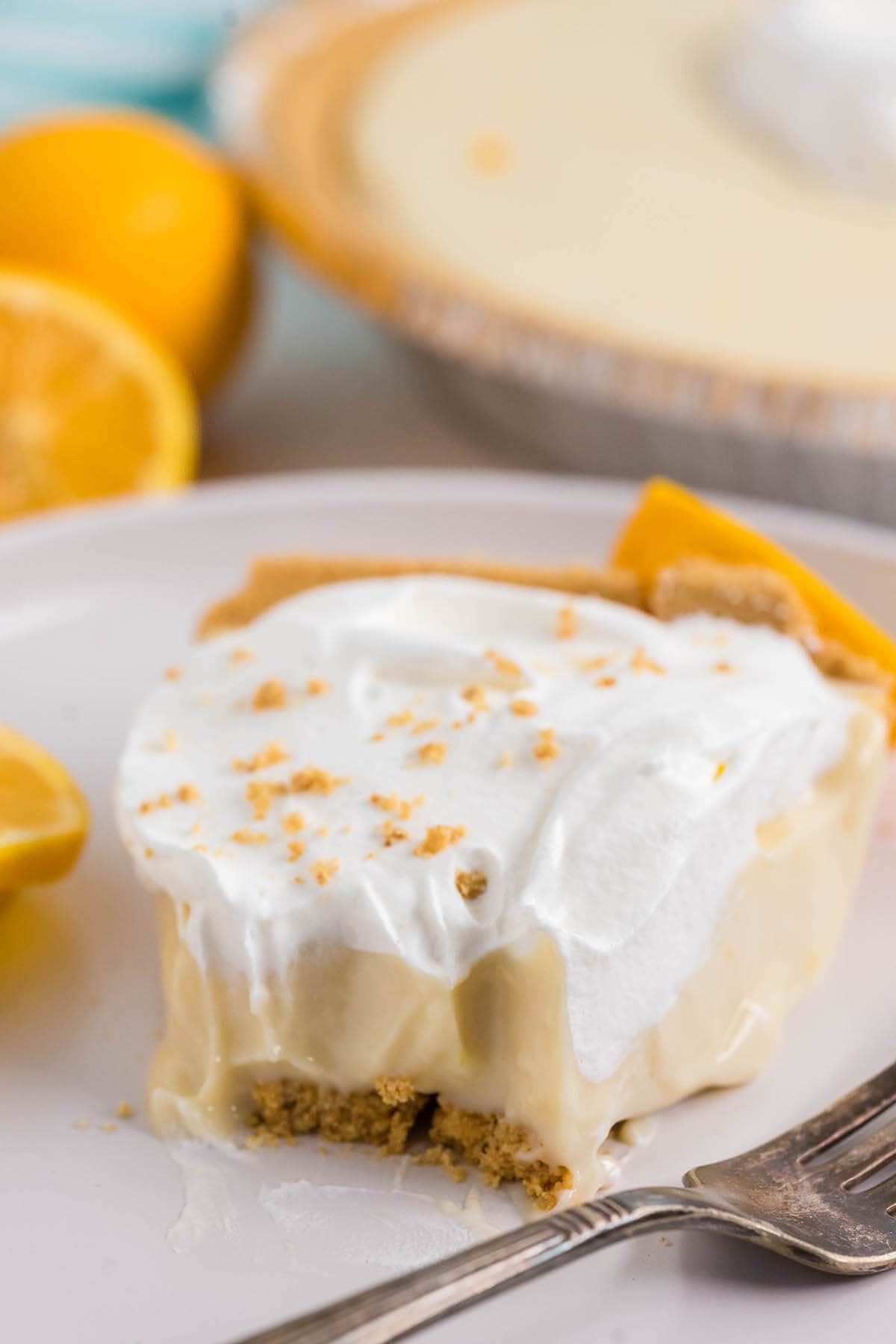 What's for dessert?
Don't forget dessert! After a long day and an easy comfort food dinner, wrap up the evening with a bite of something sweet.
Chocolate chip cookies
Store-bought angel food cakes with berries and Cool Whip
No-bake pudding pie
Ice cream with hot fudge
What side dishes don't go with
Most casserole recipes are pretty versatile, and tater tot casserole is no different. However, there are a few side dishes that just taste best served with other dinners.
Here's what to avoid:
French fries—too similar to crispy tater tots
Green bean casserole—two casseroles in one dinner is very heavy
Anything with ground meat—too repetitive
These sides are also great with...
So many sides, what will you choose first? Thankfully, these tasty dishes go well with other main courses, too! Make one (or a few) of these great recipes and you won't be disappointed.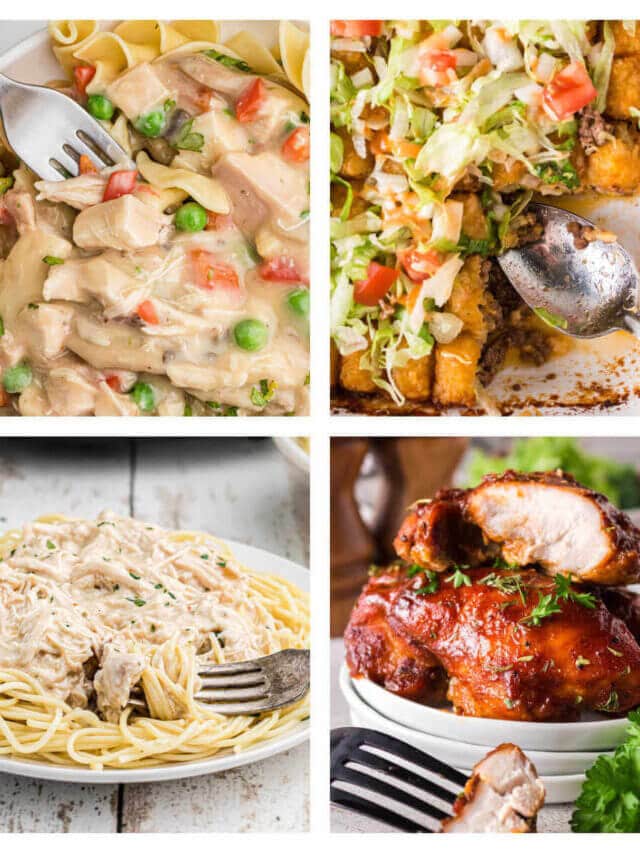 Of course, don't forget to check out all of our easy tater tot casserole recipes to get started!