So, you've decided to make a great recipe for dinner: tuna noodle casserole. (Awesome choice, that's always a family favorite!) However, if you're now wondering, "what on earth should I serve with tuna casserole" worry no more!
We got you covered! Here are the best tuna casserole side dishes—from bread and veggies to fun side salads and more!
Jump to:
What sides go well with Tuna Casserole
An easy tuna casserole recipe shouldn't be complicated with tricky side dishes. Rather, dinner time should be as simple as possible, while still tasting delicious!
So, don't stress about what to make alongside your favorite classic comfort food! Let's talk about the best side dishes to serve with tuna casserole. We'll have a complete meal in just minutes!
Garlic bread, rolls, and breadsticks
There is potentially no better side dish to serve with a tuna noodle casserole recipe than fresh bread, rolls, or breadsticks. Plus, it's a great way to scoop the creamy sauce right out of the bottom of the casserole dish! 😋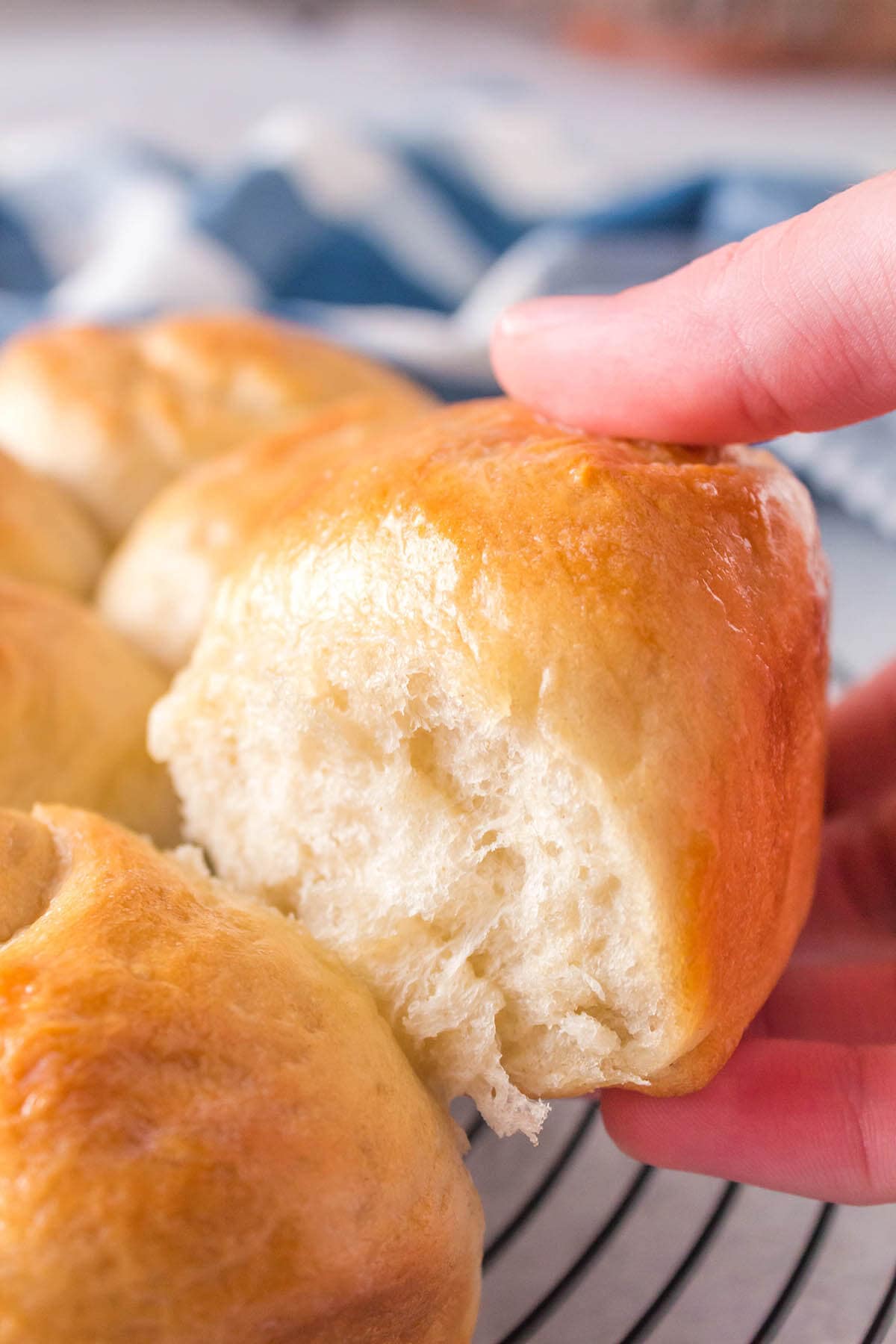 Baguette slices toasted with olive oil
Butter and herb-brushed breadsticks
Cheddar cheese biscuits
Crostini
Garlic bread in the oven
Garlic knots
Potato chips (might sound odd, but trust us on this one! Yum!)
Crunchy salad recipes
The classic American dish, tuna noodle casserole, is often known for its deliciously cheesy sauce.
For that reason, a crisp, simple salad is the perfect complement to a rich, heavy main dish. Serve these salads the next time you make tuna noodle casserole and enjoy!
Bibb lettuce salad
Italian side salad with fresh-cut herbs
Kale salad
Wedge salad
Caesar salad
Vegetable side dishes
Though most tuna fish casserole recipes include some sort of vegetable, with all the cooked pasta and cheese, a little extra veggies on the side never hurt anyone!
Against the creamy casserole, fresh vegetables make a really good side dish. Here are some vegetable sides dishes to serve with tuna casserole.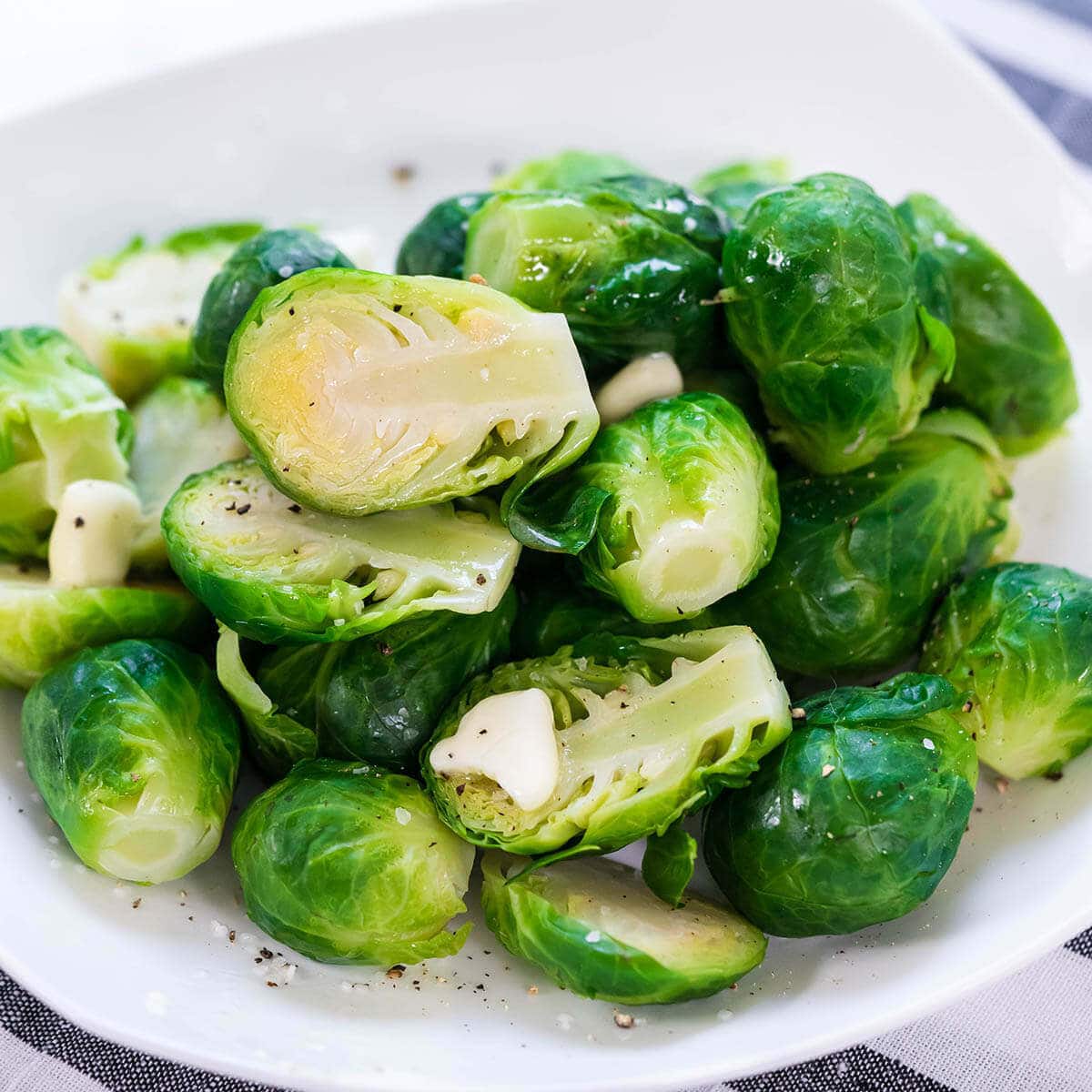 Air-fried crispy brussels sprouts
Roasted squash with parmesan cheese and herbs
Steamed spinach
What's for dessert?
While dessert isn't technically a side dish, sweets complete a meal! Don't serve tuna casserole without one of these delicious desserts.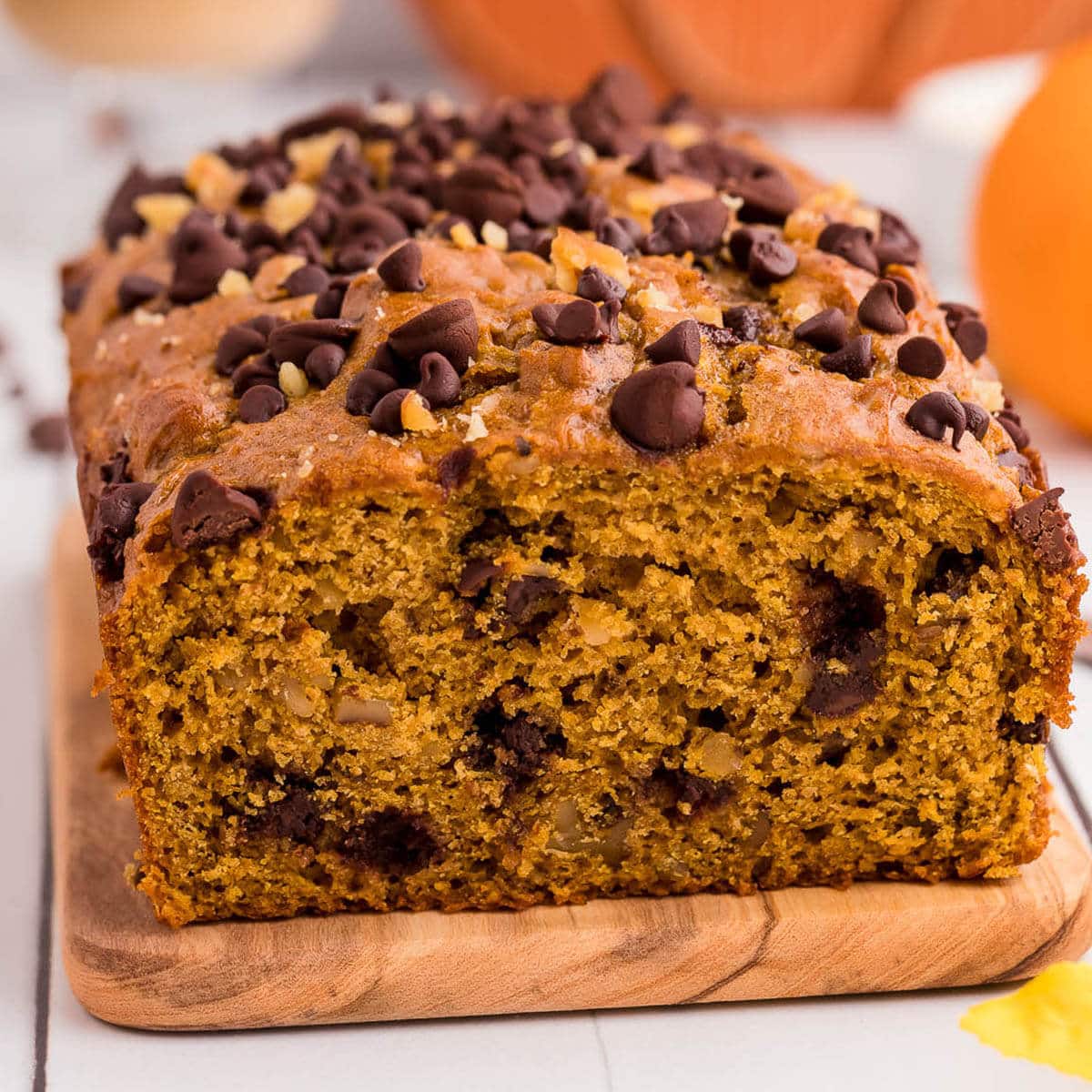 Classic chocolate chip cookies
Peanut butter blossoms
What side dishes don't go with tuna casserole
When serving a creamy main course, there are a few things to avoid. Here are some sides that don't pair as well with a fresh or leftover tuna casserole, so serve them with another dinner, instead.
Heavy casserole sides. If it's made in a baking dish and cooked with heavy cream, sour cream, or a can of cream of mushroom soup, for example, it'll make dinner as a whole too heavy.
Cold tuna salad. It's too similar to a classic tuna casserole so you'll feel as if you're eating the same thing twice.
Pasta-based recipes. Elbow macaroni salad and other regular pasta sides will make you feel overloaded with noodles.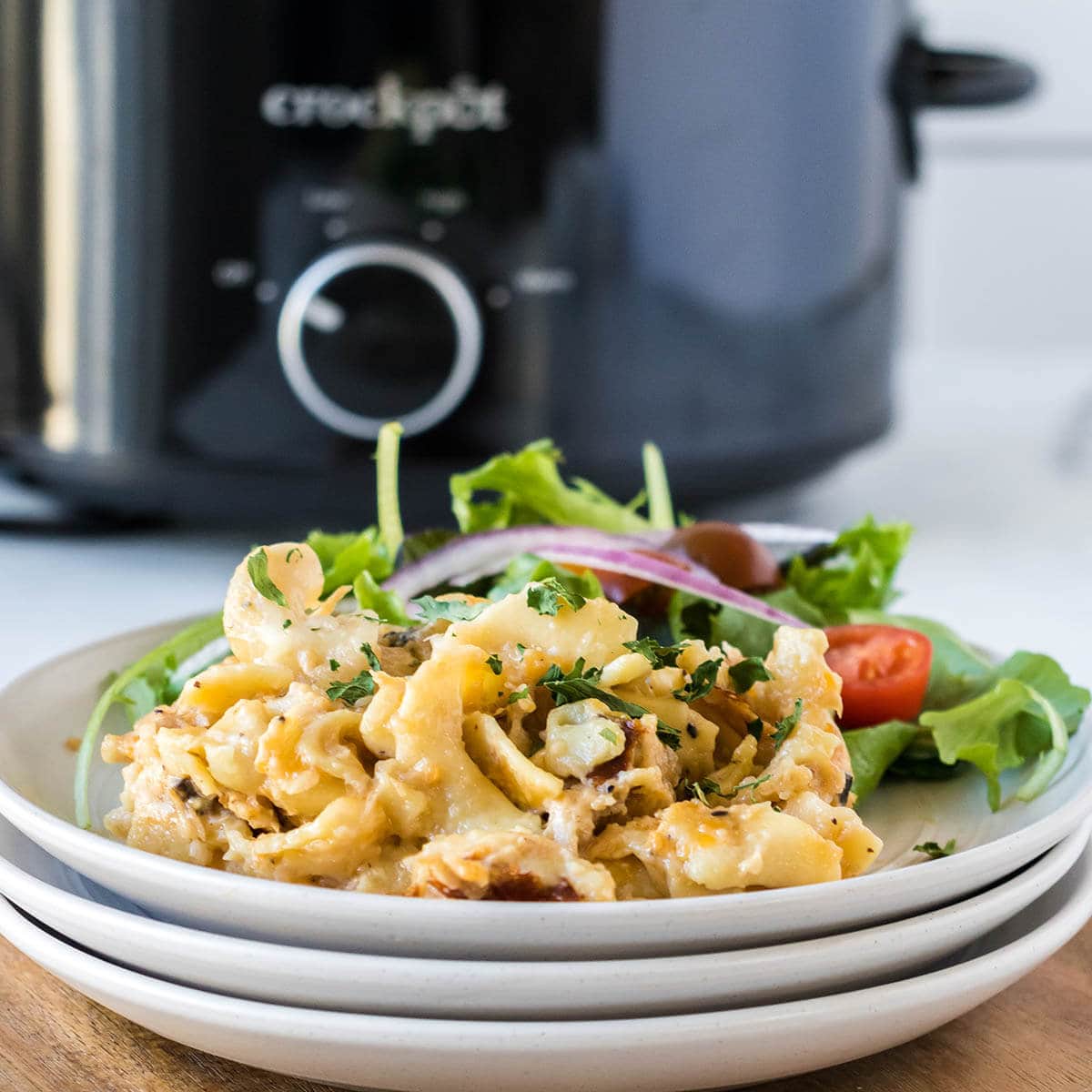 Crockpot Tuna Casserole
I love these classic recipes that bring all the flavor and are pure comfort food!
Like this recipe for Crockpot Tuna Casserole. It's filled with tender egg noodles, and albacore tuna in a creamy, rich sauce. This dish is true comfort food and is perfect for a cozy family dinner or a potluck!
Why not let your slow cooker do all the work for you?!!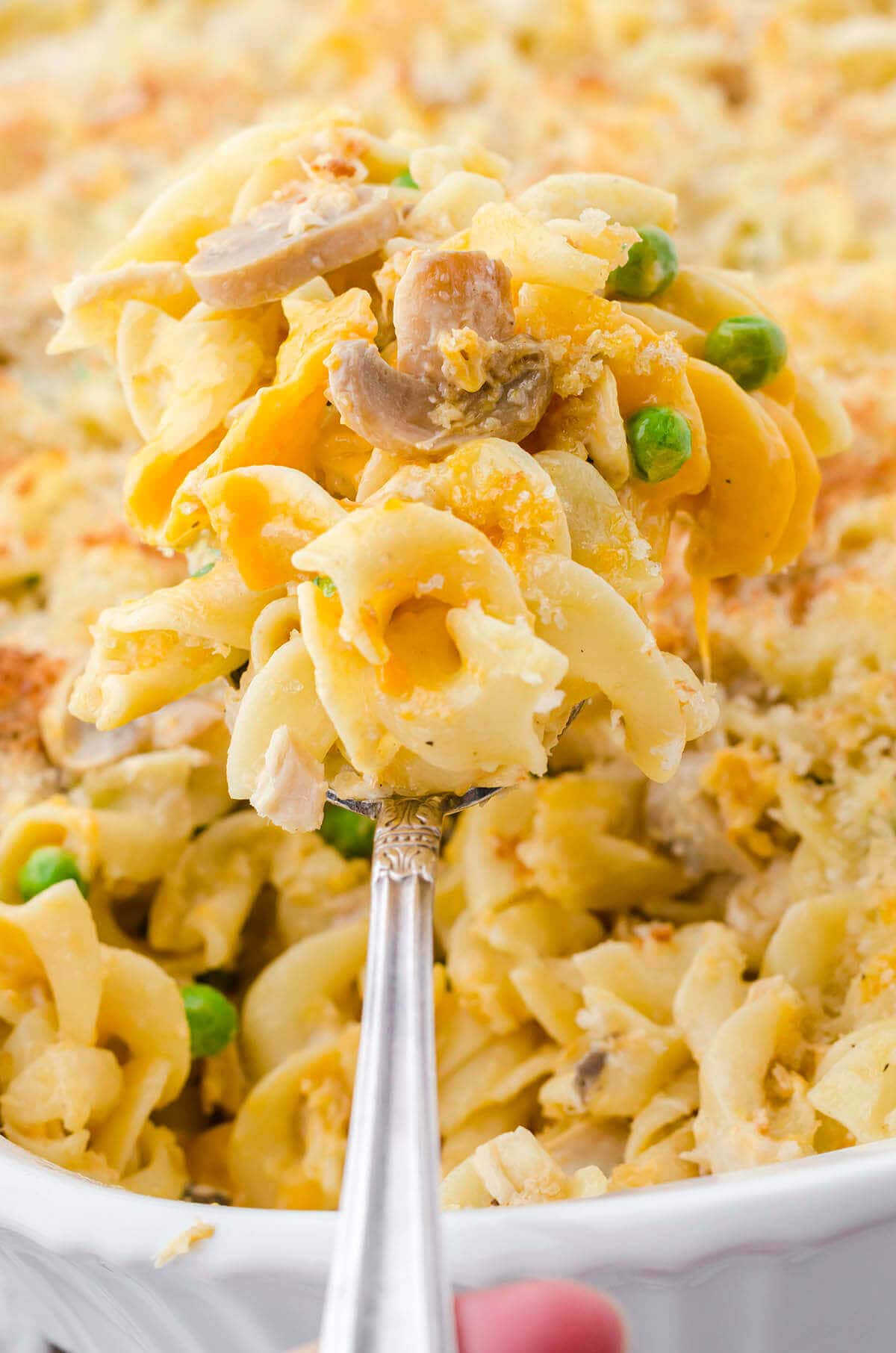 Enjoy the best Tuna Noodle Casserole recipe tonight
Now that you have an easy dinner planned, it's time to cook! Enjoy this Classic Tuna Noodle Casserole.
The recipe has easy steps and is baked until steaming hot and creamy inside, with al dente wide egg noodles. Then, it's broiled to a golden brown finish, with a crisp, crunchy layer on top.
The cheesy combination of tender noodles with chunk light tuna, mushrooms, and sweet peas is a classic dish that pleases the whole family every time!