Here's Weekly Meal Plan 4. This week it's all about loads of goodness and easy meals! Are you hungry? Let's dig in!
Jump to:
Meal planning and prepping tips
If you stick to the basics, meal planning can be a breeze!
Choose your recipes.
Make a list.
Shop your refrigerator, freezer, pantry and spice cabinet before going to the store.
Then go grocery shopping.
Prep what you can in advance.
Check your calendar before going shopping. Are there days when you'll be out late and take out is better? That's ok, just pick the recipes that work for you.
One you get home from thee grocery store, prep the items that you can (if you have time of course). If there are vegetables that can be cleaned and diced - do that now. Store them in reusable containers or ziplock bags in the refrigerator so they are ready when you need them.
You can even measure out ingredients in advance. It's amazing how much that time it saves you when you're in a hurry and have had a busy day.
Items to prep in advance
Weekly Meal Plan 4 meal prep is quite simple!
Yellow and red onions can be diced. Bell Peppers, carrots and celery can be diced as well.
Grate the parmesan and mozzarella cheese in advance.
Weekly Meal Plan Category
Find all of the weekly plans by clicking here.
Sunday - Taco Soup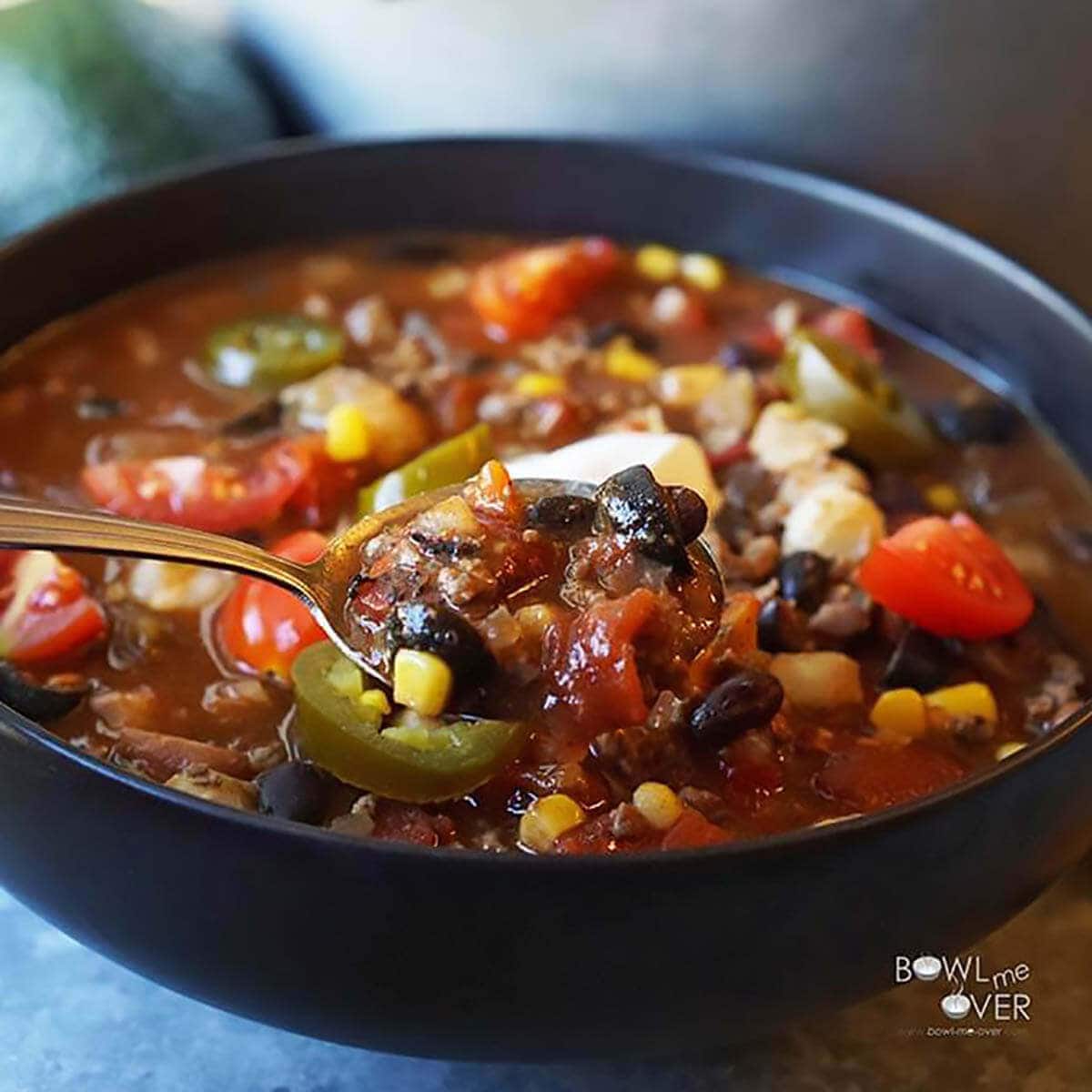 Monday - Slow Cooker Chicken and Gravy
Tuesday - Lemon Pasta Recipe
No secret how good AND easy this meal is! In the time it takes to boil the pasta, the sauce is done. It's so simple and really flavorful - 20 minutes to make!
If you prefer some meat add some leftover grilled chicken or roasted shrimp to this lemon pasta recipe - either way, it's delicious!
Wednesday - Chicken Pot Pie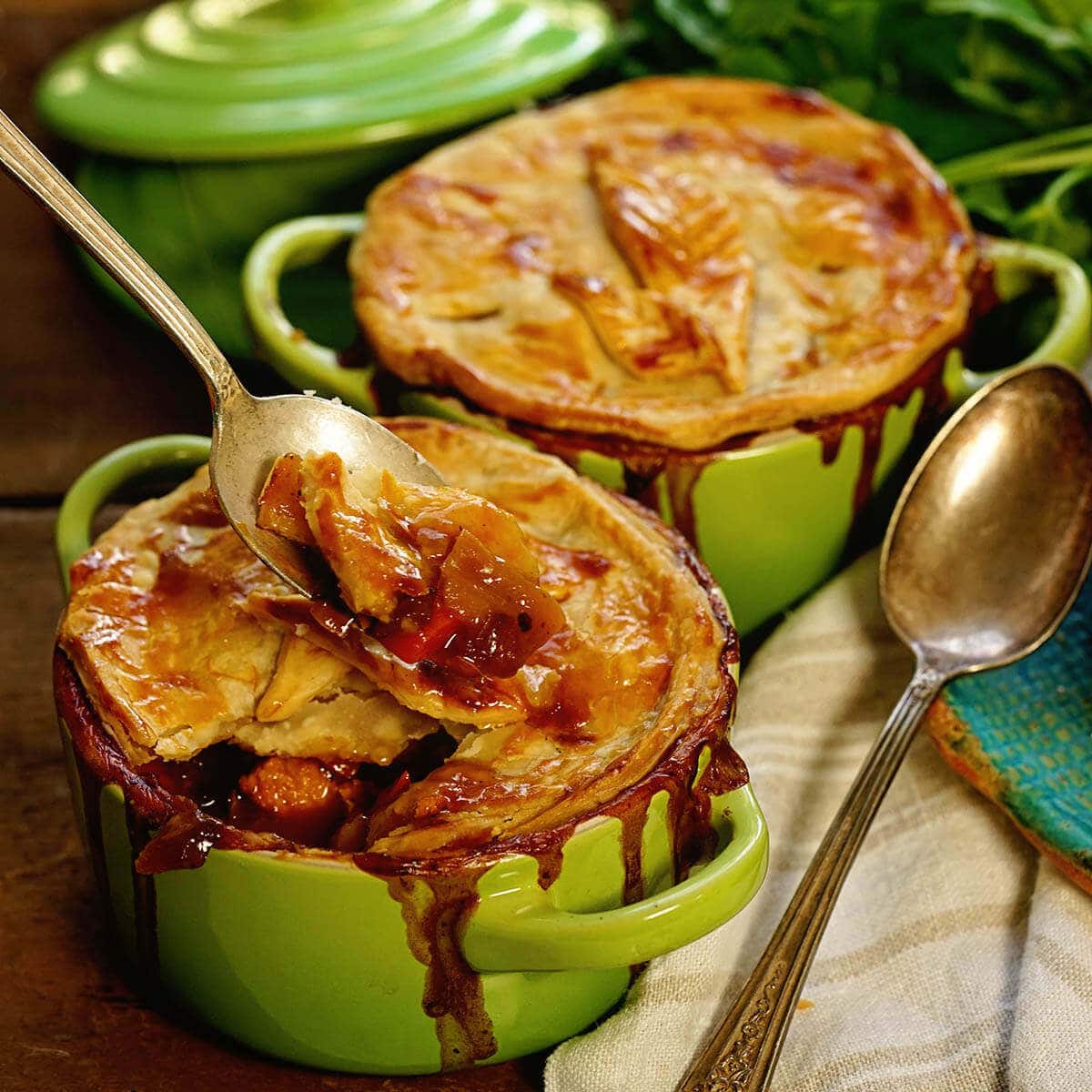 Remember that leftover chicken from Monday night? Now's the time to make use of it by making Chicken Pot Pie!
Now don't worry if you don't have small ramekins. Just make it in a pie plate.
If you have leftover mashed potatoes (from the chicken and gravy meal), use that for the crust and you'll have shepherd's pie!
You'll need about two cups of leftover chicken and gravy, leftover grilled chicken or a cup of rotisserie chicken. Then simply follow the Pot Pie Recipe.
Chicken pot pie is really a meal in itself, but if you'd like a side dish with it, how about some roasted asparagus?
Thursday - Italian Pepper Soup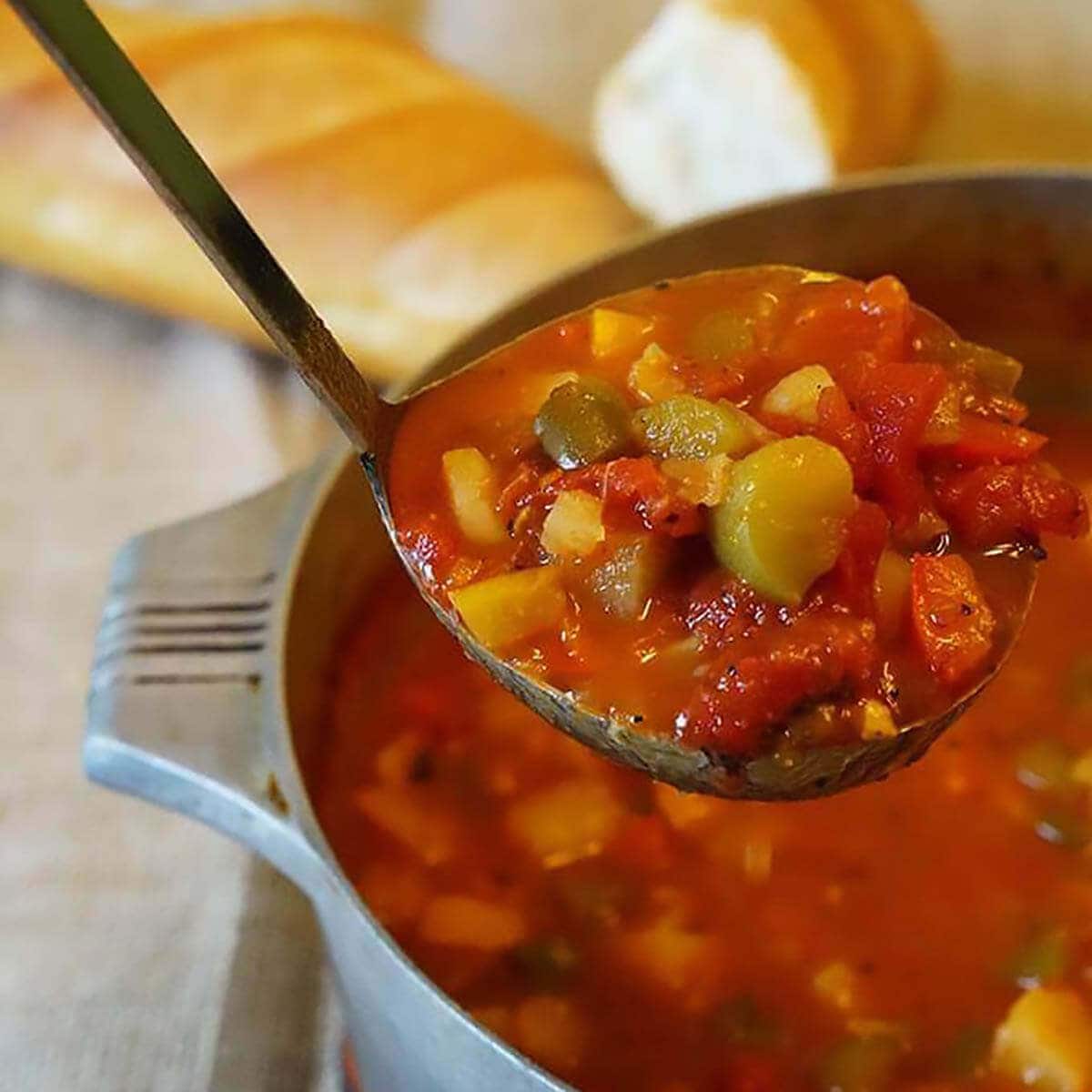 I always say something magical happens when bell peppers are cooked! Bell Pepper Stew has the most amazing flavor. It's vegetarian and costs just pennies to make.
Serve this with Pizza Hut Breadsticks.
Save your leftovers for lunches for the rest of the week. It doesn't freeze well but it will keep in the refrigerator for 4-5 days.
Friday - Skillet Chicken and Potatoes
Saturday - Egg Roll in a Bowl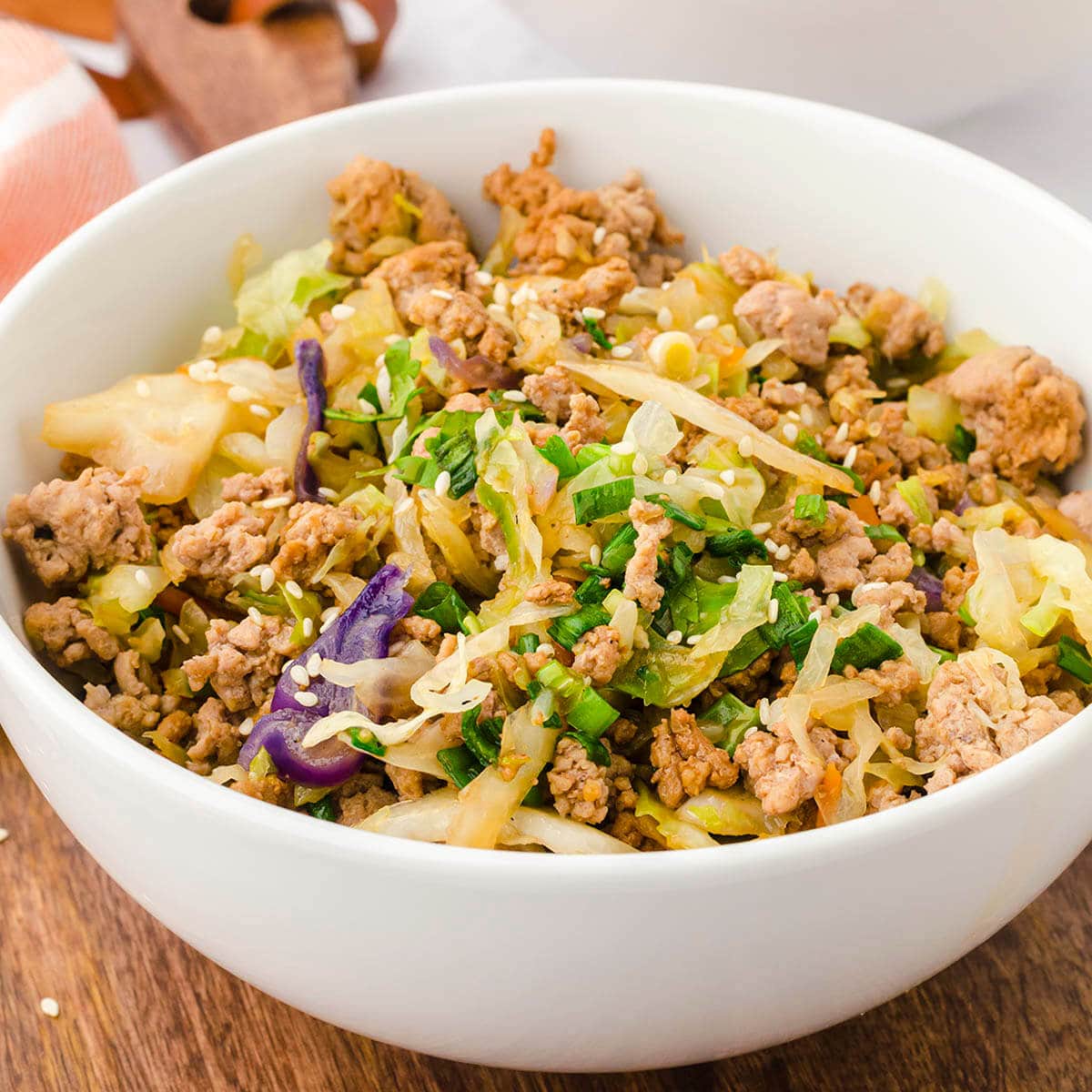 Dessert - Caramel Popcorn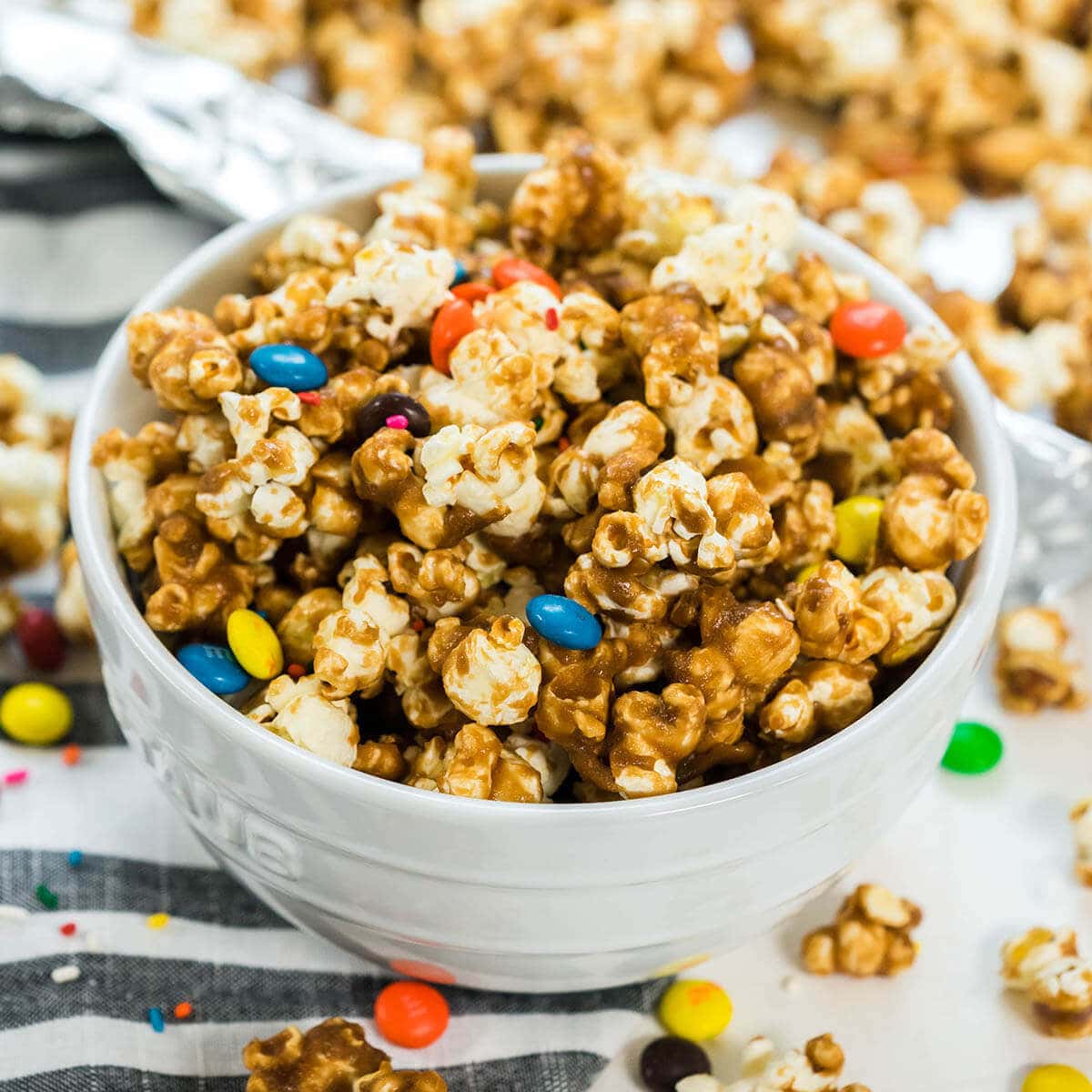 We love how easy this caramel popcorn is and how delicious too! It's a great snack all week long.
Bonus? It freezes great as well, make a double-batch because this is going to go super fast.
Meal Planning Worksheet
Click on the link below to download a PDF of the meal planning worksheet for Weekly Meal Plan 4 so you can easily make notes and your grocery list for this week's recipes!
Bowl Me Over Grocery List Worksheet Download
Related recipes
What's your best tip for meal planning or meal prep? Please comment below, I'd love to hear from you!