Let's keep our meals quick and easy! Planning in advance makes all the difference. Here's your complete weekly Meal Plan for Jan 3-9. You'll find the links to the recipes below and a grocery list at the bottom.
Find all of the weekly plans by clicking here.
If this is your first time meal planning, let me give you some tips to make it simple!
Start with tried and true recipes. Use food that can be repurposed into several meals. This week it's ham. You'll enjoy a great ham dinner, bean soup and deviled ham sandwiches all using leftovers from that first meal.
Shop once with a full list. I don't know about you, but every time I walk in the door at the grocery store I will spend at least $50 I hadn't planned to spend. Go to the store once.
Keep an inventory of the food you have on-hand to ensure you're not purchasing ingredients you already have on-hand.
January 3
Marmalade Glazed Ham
This marmalade glazed ham is going to be the basis for a delicious meal to start off the New Year and for meals this week!
The great thing about ham is it freezes well. We'll use it for a soup later on in the week.
Ham is affordable this time of the year. If you have room in your freezer purchase an extra while they are affordable.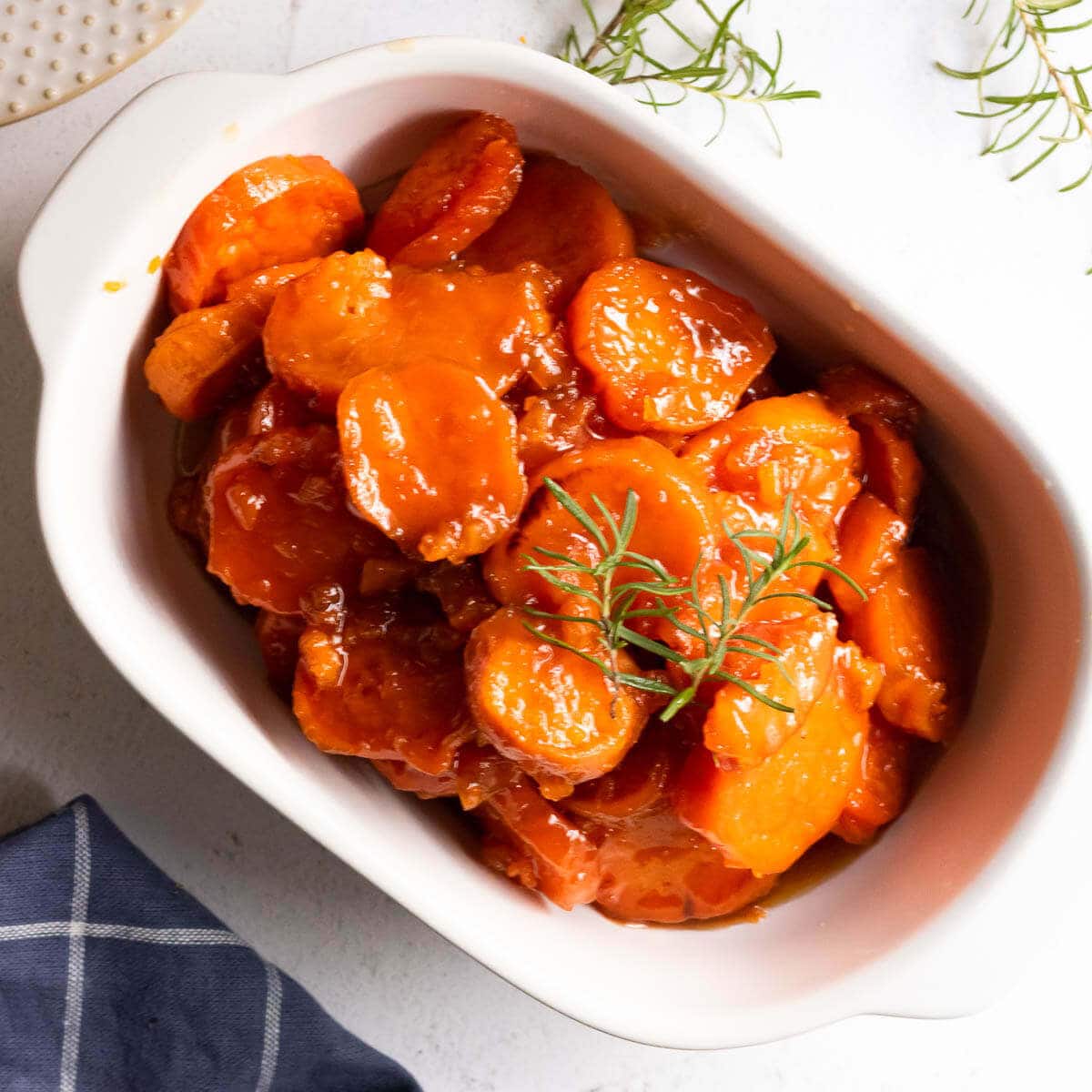 Candied Sweet Potatoes
Candied sweet potatoes with Karo Syrup are the perfect side dish to serve with ham. Sweet + salty = delicious!
Heather says; My great aunt used to make candied yams every Thanksgiving & Christmas. I made them for Christmas dinner yesterday & they tasted just like hers! Thank you again for your recipe so that I can carry on this food tradition w/ my family! I'll be sure to pass this recipe on to my kids.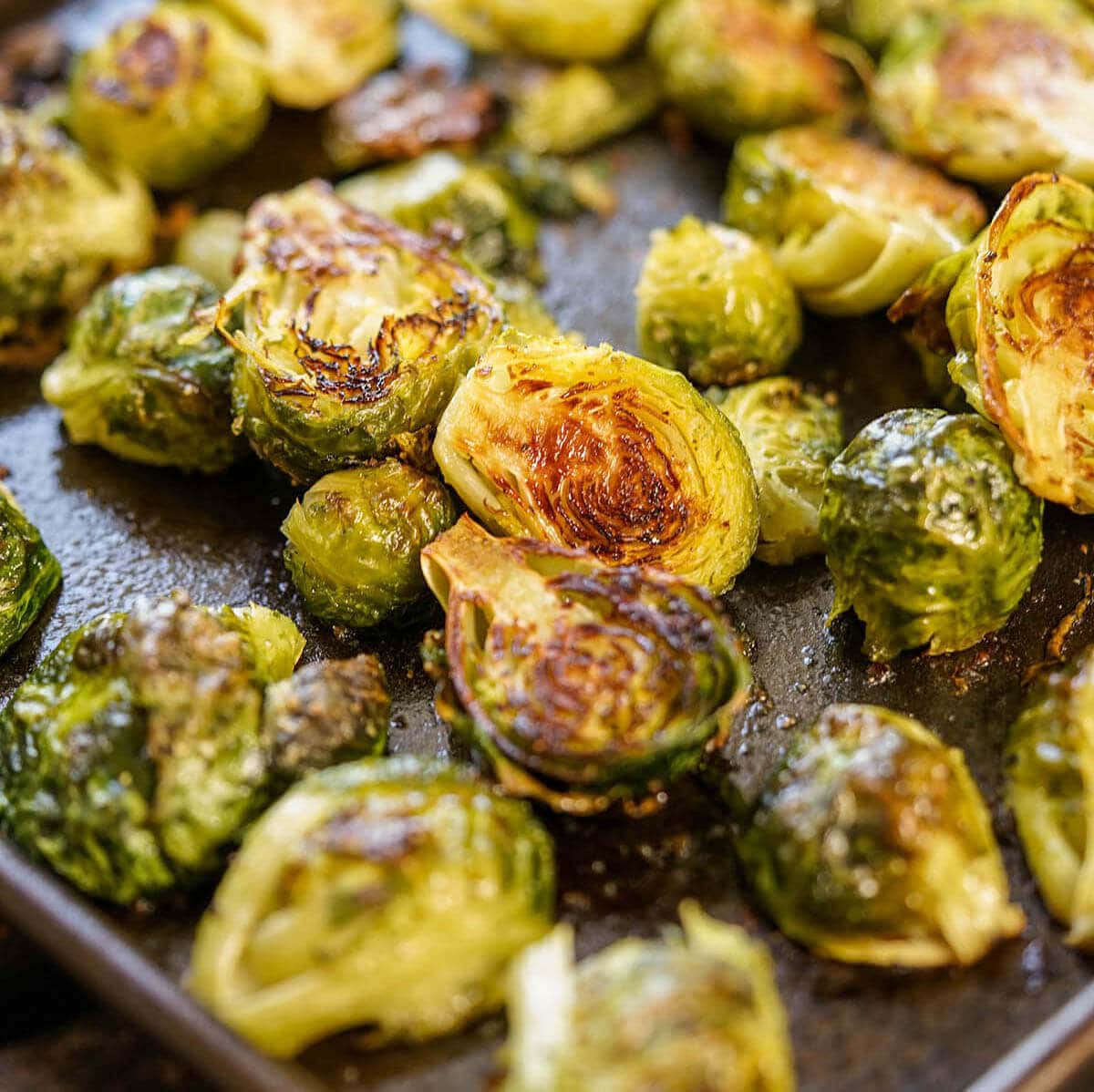 Roasted Brussel Sprouts
Ranch roasted Brussels sprouts are a great side dish and pair perfectly with this meal. Simple to make they can roast along with the ham in the oven.
The ranch salad packet adds a ton of flavor and even those that think they don't enjoy Brussels sprouts just might find these taste great!
January 4
Broccoli Beef Bowl
Homemade Broccoli Beef is an easy meal to make in a snap! You'll be making this easy dish like a pro with the simple step-by-step instructions.
Better than takeout and delicious, this is a meal the whole family will enjoy!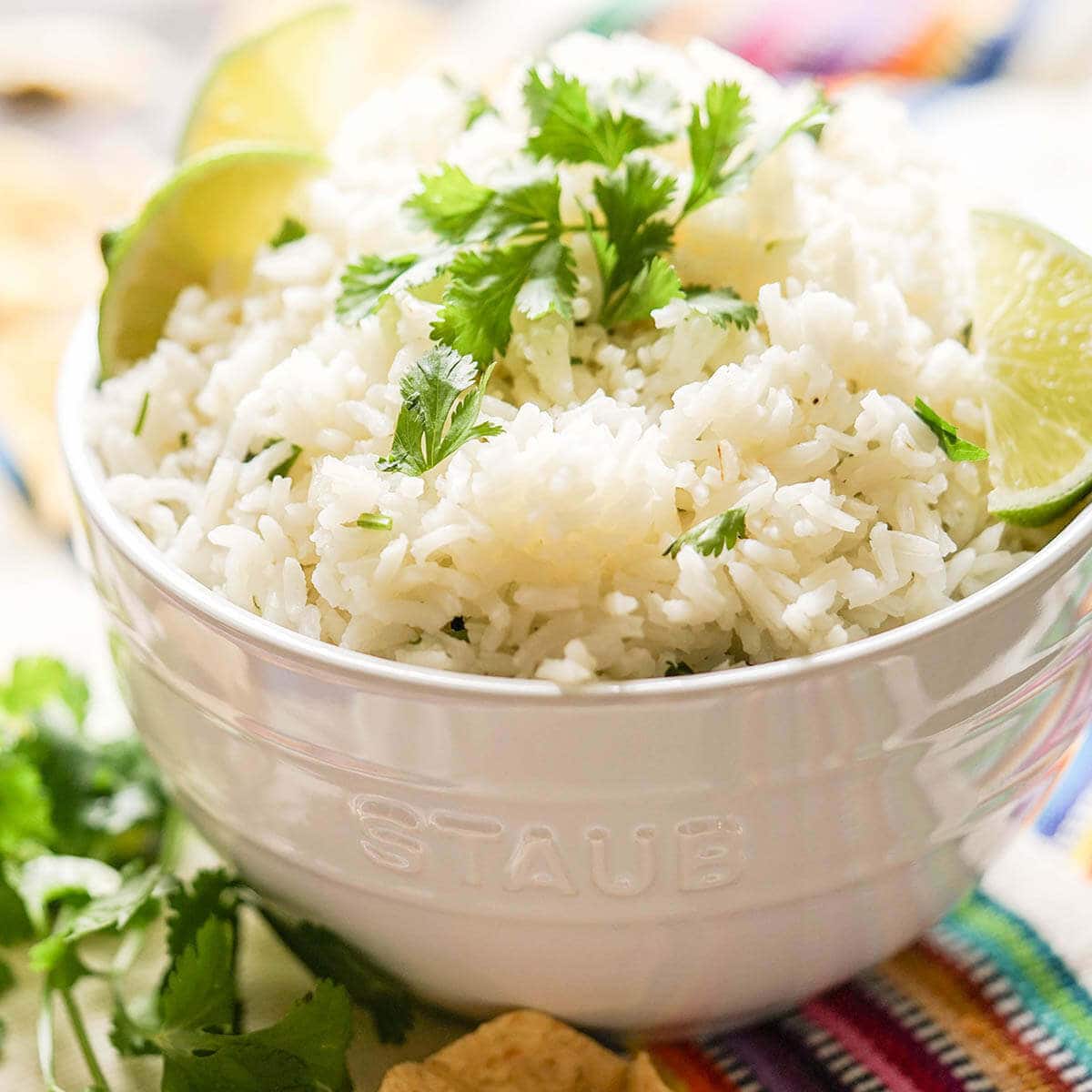 Chipotle Lime Rice
Whether it's white rice or a doll'd up version, you'll need some rice for this meal.
I like this chipotle white rice recipe because it adds a ton more flavor with simple ingredients like lime, salt and cilantro.
Double the recipe for a meal later this week.
January 5
Bean Soup
We're going to enjoy that ham again today making Navy Beans and Ham Soup. This recipe includes stove top, slow cooker and pressure cooker directions.
Remove most of the ham from the bone and the toss it into your crockpot. It does all the work for you and makes a great meal.
Leftovers are perfect for lunch. Always freeze a quart (or two!) for those days when you don't want to cook.
Homemade Baguette
A great bowl of soup doesn't need a whole lot except maybe some bread to sop up all that delicious broth.
Homemade bread doesn't have to take all day either. Here's a great recipe you'll love! Don't eat that second loaf, we'll enjoy that later this week.
January 6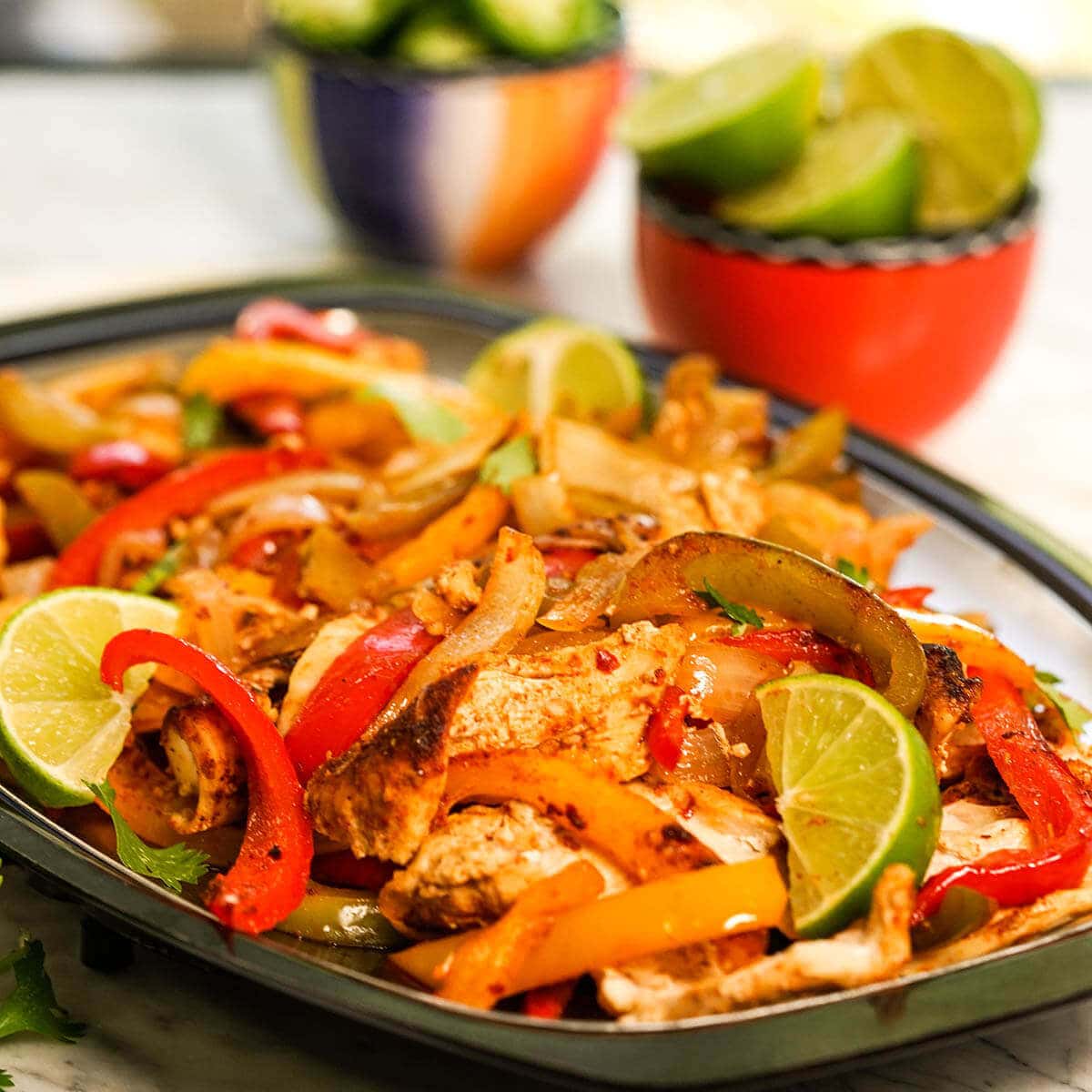 Chicken Fajitas
Fajitas in the Oven are always a favorite and if you prep the veggies and meat the night before, this meal comes together in a snap!
Tender chicken, bell peppers and onions seasoned with spices and baked to perfection - love this meal and I bet your family will as well.
January 7
January 8
Homemade Fried Rice
Remember when we doubled the rice recipe? Now we're going to put those leftovers to good use. The bonus is fried rice is easier to make with day-old cooked rice!
This easy chicken fried rice has step-by-step directions that will have dinner on the table in a snap!
Top the rice with a fried egg for a complete meal.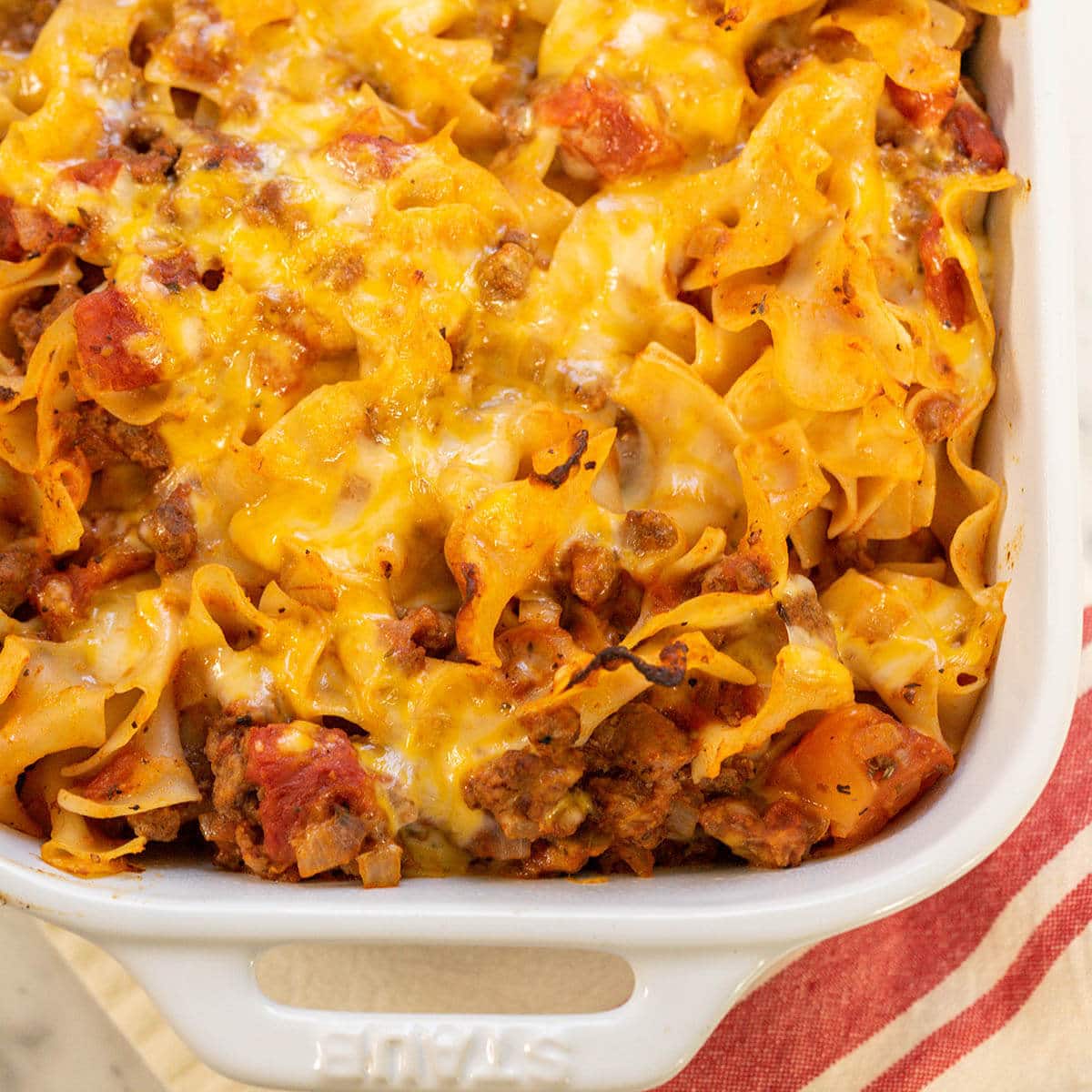 Beef Noodle Casserole
Seasoned ground beef and tender noodles in a flavorful Italian tomato sauce that's baked until hot and bubbly!
This is an easy Ground Beef Noodle Casserole. A delicious make-ahead meal. Serve with the extra baguette we made earlier this week!
January 9
Deviled Ham
Remember that can of "deviled ham" your mom would make sandwiches with?
This is SO. MUCH. BETTER.
Homemade Deviled Ham - Use your food processor and a few ingredients from the refrigerator. Serve slathered on your favorite bread. Homemade or store-bought, keep it simple and get dinner on the table.
Dessert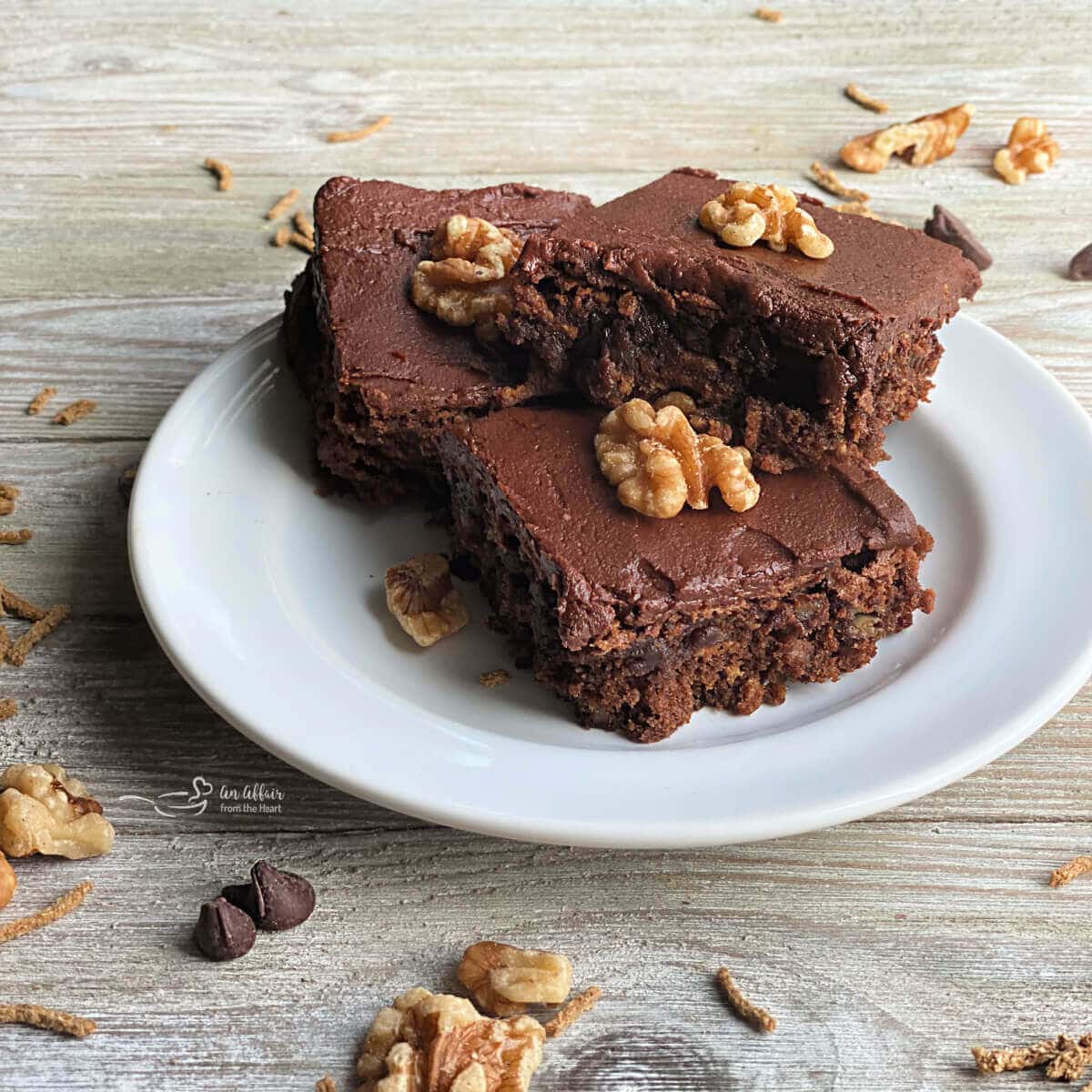 Chocolate Banana Bars
For a little something sweet after dinner bake up a batch of chocolate banana bars!
There's even kinda guilt free as they are packed with bananas, nuts and bran. Deliciously chocolatey they will definitely satisfy your sweet tooth!
Grocery List Weekly Meal Plan Jan 3-9
Copy and paste this grocery list for shopping. Check the recipe link for the exact amounts you'll need for each recipe.
Spices: salt, pepper, cloves, powdered ranch dressing packet, red pepper flakes, fajita seasoning, Italian seasoning, garlic powder, vanilla,
Condiments: orange marmalade jam, Sriracha Sauce, stone ground mustard, tamari sauce, honey, sesame oil, mirin, apple cider vinegar, olive oil, canola oil, teriyaki sauce, soy sauce, Tabasco sauce.
Dairy:
butter
eggs
shredded cheddar cheese
mayonnaise
milk
Pantry:
rice
dried navy or great northern beans
active dry yeast
flour
sugar
powdered sugar
cornmeal
bread
tortilla
egg noodles
tomato sauce
Italian style diced tomatoes
sweet relish
baking soda
baking powder
cinnamon
All Bran Cereal
semi-sweet chocolate chips
walnuts
Proteins:
bone in ham
lean flank or skirt steak
chicken breasts
ground beef
Vegetables & Fruit
sweet potatoes
garlic
broccoli
fresh ginger
Brussels sprouts
cilantro
limes
carrots
celery
yellow onions
lemon
parsley
green, red, yellow bell peppers
frozen peas
green onions
bananas
Miscellaneous:
ginger ale
brown sugar
Karo syrup