Here's your FREE Weekly Meal Plan 50. Isn't it a relief knowing what's on the menu and not fussing over "What's for dinner?"
If you have any suggestions or needs, let me know. I'd love your input. Together we can enjoy delicious affordable meals! Send me an email at [email protected] or leave a comment below!
Jump to:
Meal planning and prepping tips
If you're new here...
Every week, I share a free meal plan for you to use the following week. You'll have seven main dish recipes, along with a few extras and of course dessert.
Typically the weekly meal plans are named by number of the week and date. For example, if the plan is for the first week of January, I'll name it Weekly Meal Plan 1 - Jan 3-9. Next year the plans will be updated for the corresponding dates and tasty new recipes!
Don't forget - if you have a busy day and plan on eating out, just drop a day off the menu and adjust the meal plan to fit YOUR busy life!
Weekly Meal Plan 50 - shortcuts and tips
This week has some great casseroles - bonus? They freeze well! Consider making a double batch when you put them together and freeze one.
You'll use leftover Chicken and Gravy for the Ritz Cracker Chicken Casserole.
Stretch your budget - grocery shopping
Since the start of the pandemic I have been ordering groceries through a delivery service. Well, that's how it started anyway!
Now that things have opened up, you know what? I still use a delivery service.... why? Because even though it's more expensive, I know that if I don't walk in the grocery store I will automatically save money! I will impulse buy $30-$50 every visit. Delivery works for me.
Here are more money saving ideas -
Buy in bulk - divide and freeze portions. Don't forget to label them before you putt them in the freezer.
If you're shopping the big box stores, it's a great place to buy frozen shrimp and fish. You'll save a ton of money!
Buy generic! Yes there are some name brands you'll prefer, but there are many that offer the same quality. Don't be afraid to check them out!
Shop your pantry first before going to the grocery store. A well organized pantry can save you money.
Equipment
The following are affiliate links. We are a participant in the Amazon Services LLC Associates Program, an affiliate advertising program designed to provide a means for us to earn fees by linking to Amazon.com and affiliated sites.
Got a tip for me? Please comment below, I'd love to hear it!
Weekly Meal Plan Category
Weekly Meal Plans Category - This is where you'll find an entire year of meal plans.
December 11 - Green Chili Chicken Enchilada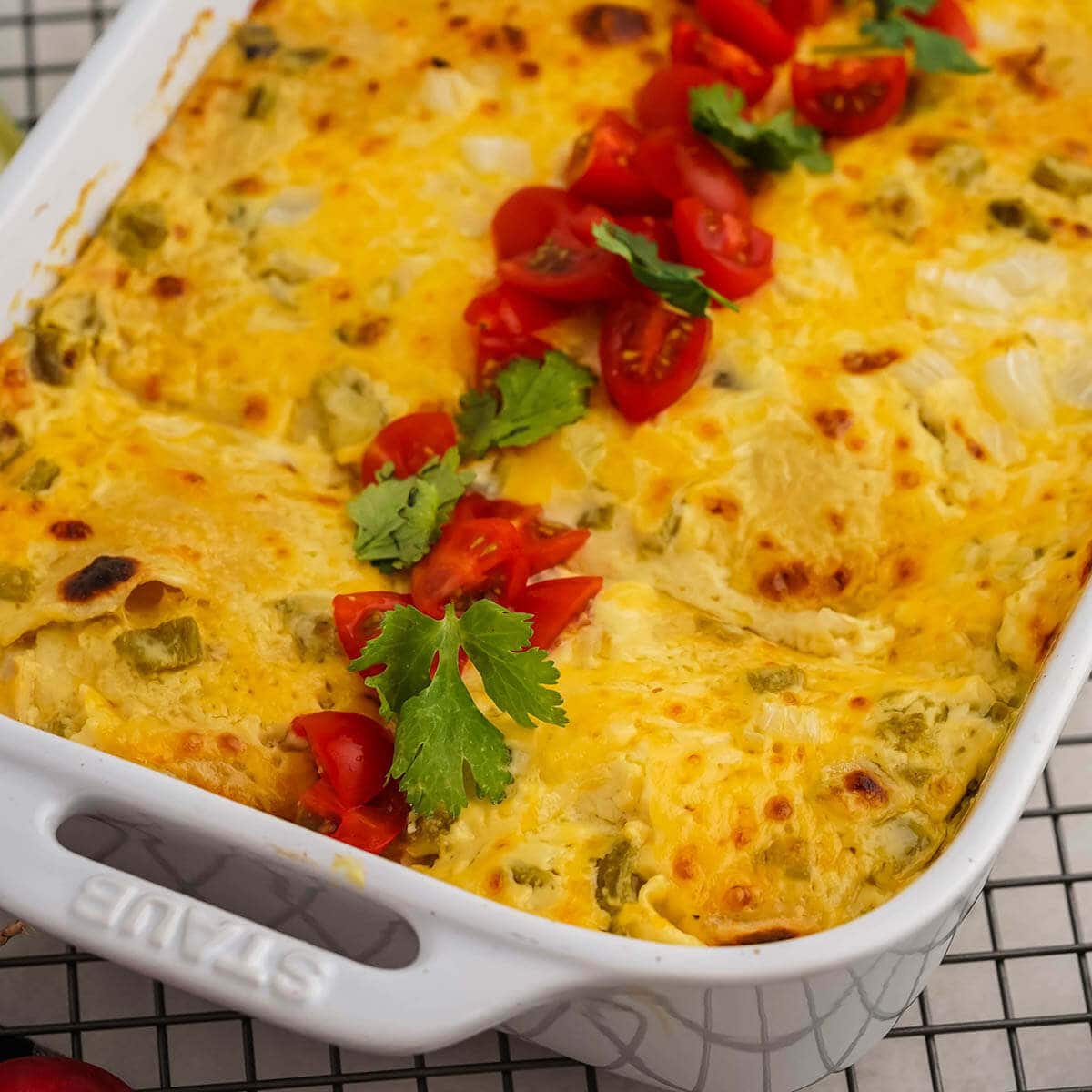 December 13 - Crockpot Chicken and Gravy
December 12 - Ritzy Chicken Casserole Recipe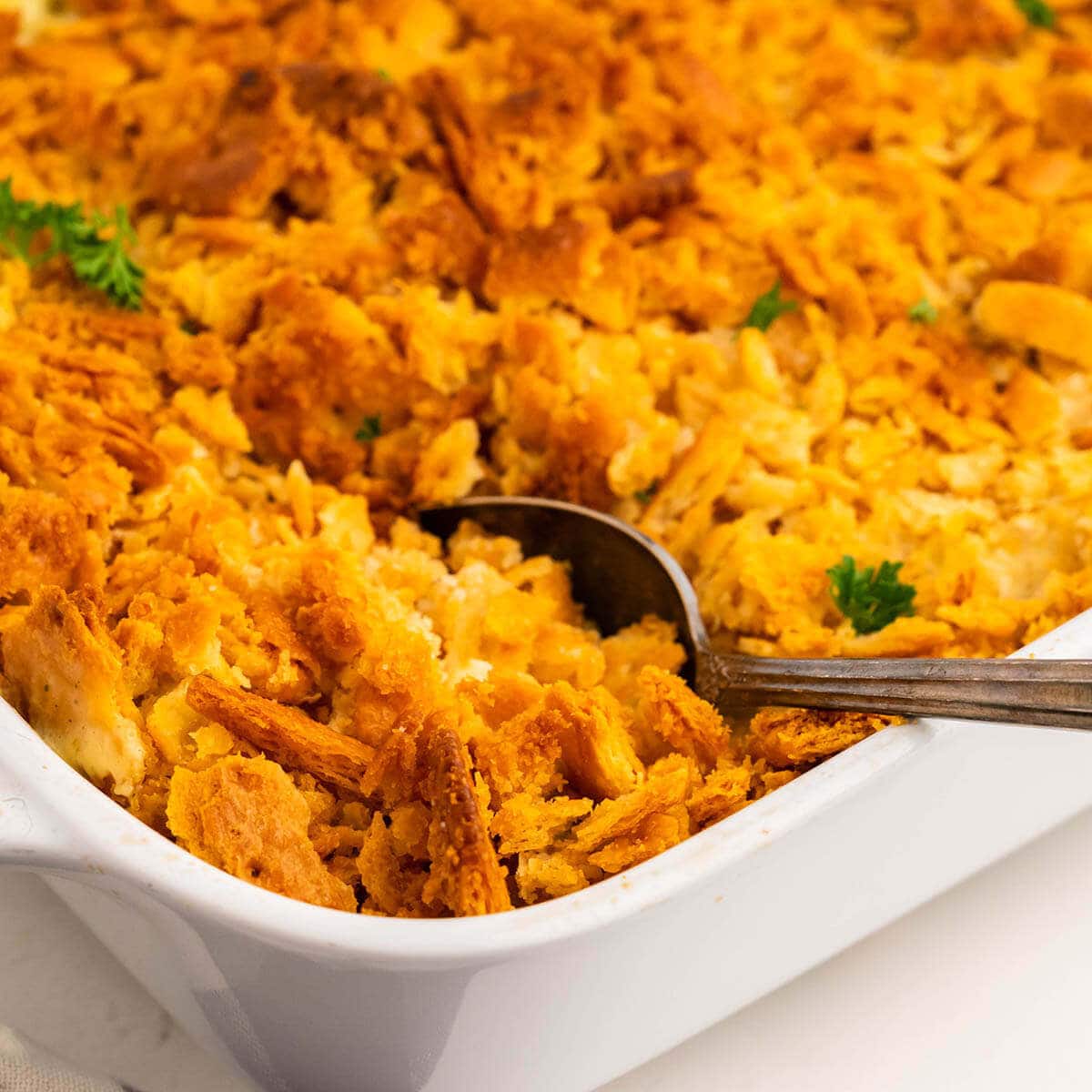 December 14 - Tuna Casserole Recipe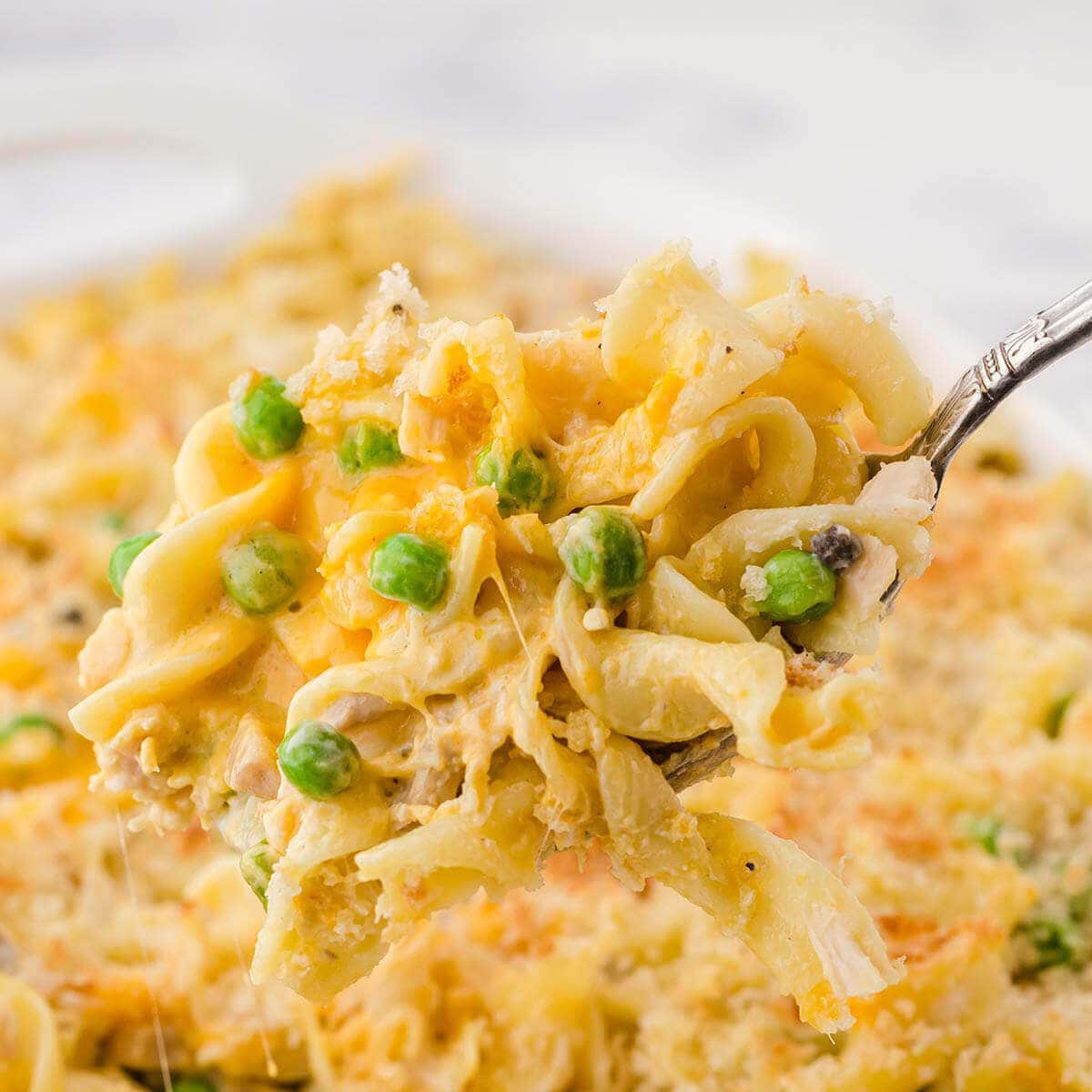 Simple and classic Tuna Casserole Recipe is a fantastic pantry meal that comes together in minutes.
It's an easy, family-friendly, comforting meal every loves!
December 16 - Pizza Bread Recipe
You'll love how simple this meal is using a loaf of French or Garlic Bread. This easy French Bread Pizza will quickly become a family favorite. It only takes minutes of prep. You'll enjoy the crispy crust and this tasty pizza!
December 15 - Skillet Chicken and Potatoes
December 17 - Steakhouse Salad Recipe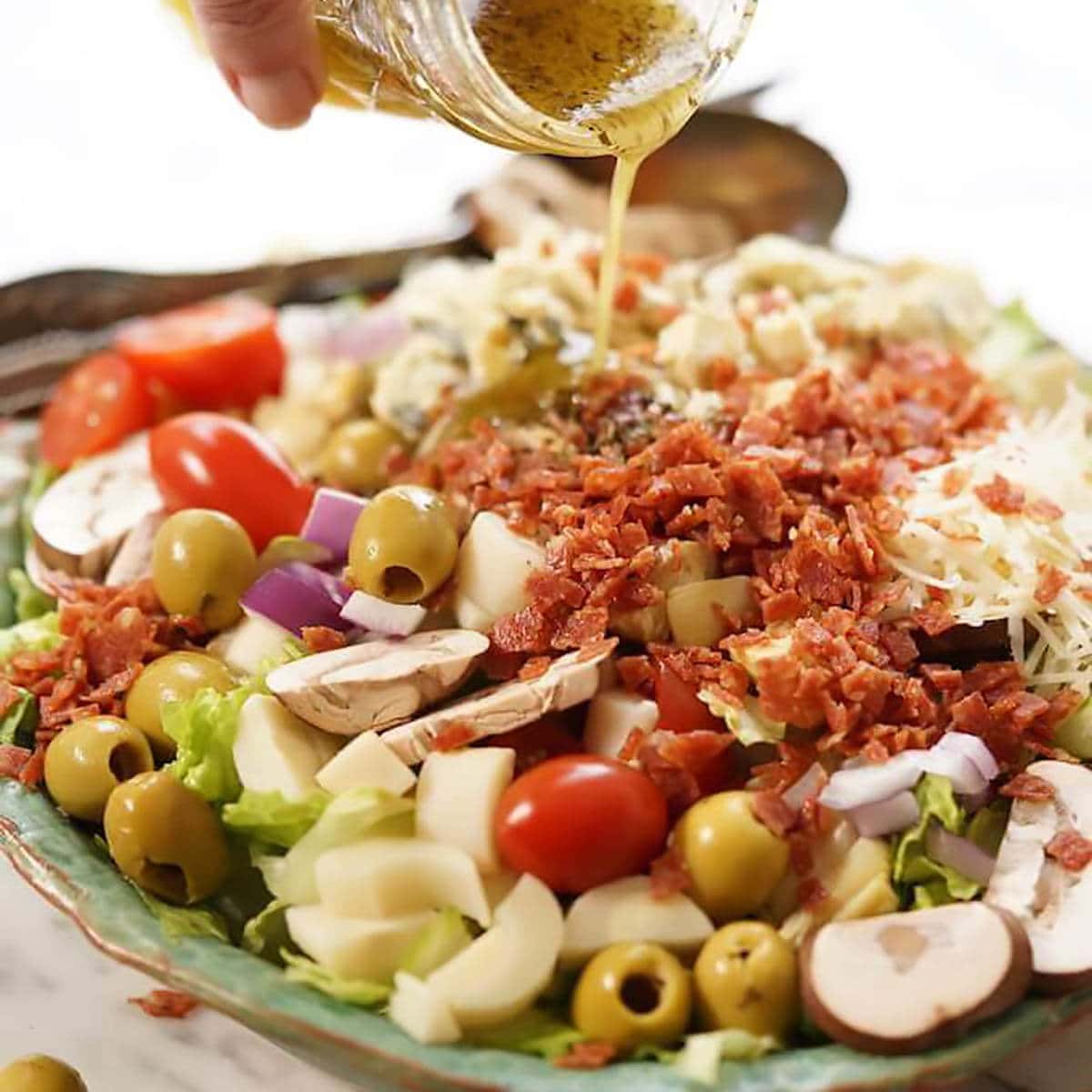 The steakhouse salad recipe is a salad that eats like a meal! It's one of my favorites and is full of loads of crunch. It's topped with fried pepperoni and is the perfect amount of flavor. If you're looking for a little more, serve this with Barbecue Pork Ribs.
Dessert - Reindeer Rice Krispie Treats
Reindeer Rice Krispie Treats are perfect for the holiday and the big bonus?
Santa will be happy as well because obviously you've been a good boy or girl this year! Enjoy!!
Meal Planning Worksheet
Click on the link below to download a PDF of the meal planning worksheet so you can easily make notes and your grocery list for this week's recipes!
Related Recipes