Here's the week 3 meal plan for January 17-23. We're going to use some of the leftovers we tucked into the freezer the last two weeks to make fresh new meals plus a couple more easy recipes to enjoy!
Find all of the weekly plans by clicking here.
Jump to:
Tips for meal prepping
One thing I'm trying to do for you (and me!) is establish small habits that will soon become second nature when it comes to planning on the week's meal. The goal is to get the meal on the table quickly, without a ton of work or expense.
Most meals include a protein, starch and vegetables. We're trying to keep meals balanced while emphasizing vegetables in the plan. By all means, if there's something you'd prefer, don't hesitate to substitute!
January 17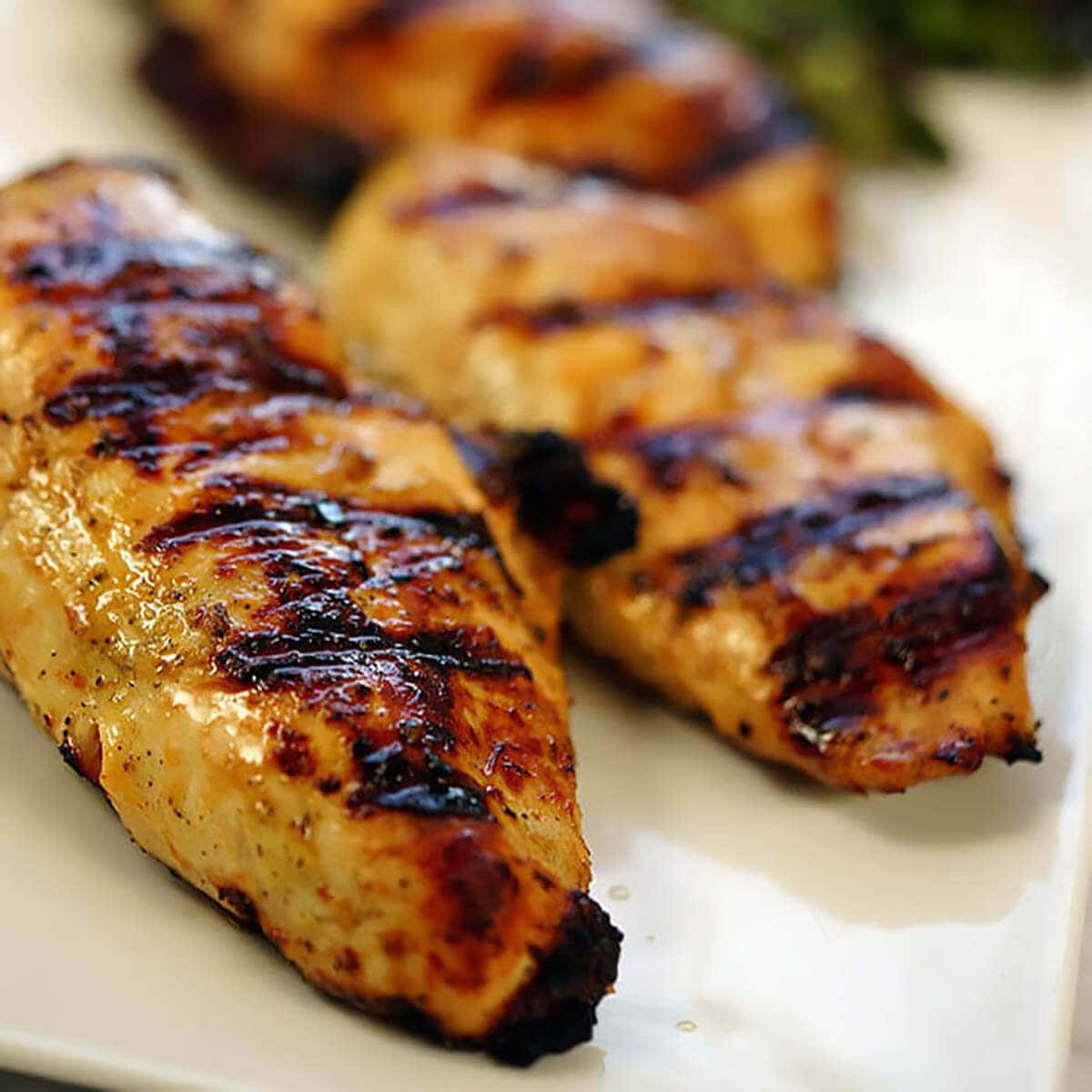 Lemon Pepper Chicken
This lemon pepper marinade for chicken is so good! It tenderizes the chicken while imparting amazing flavor. Marinade the chicken (or pork, it's great for that as well!) for about an hour and it's good to go!
Put one chicken breast aside for later this week!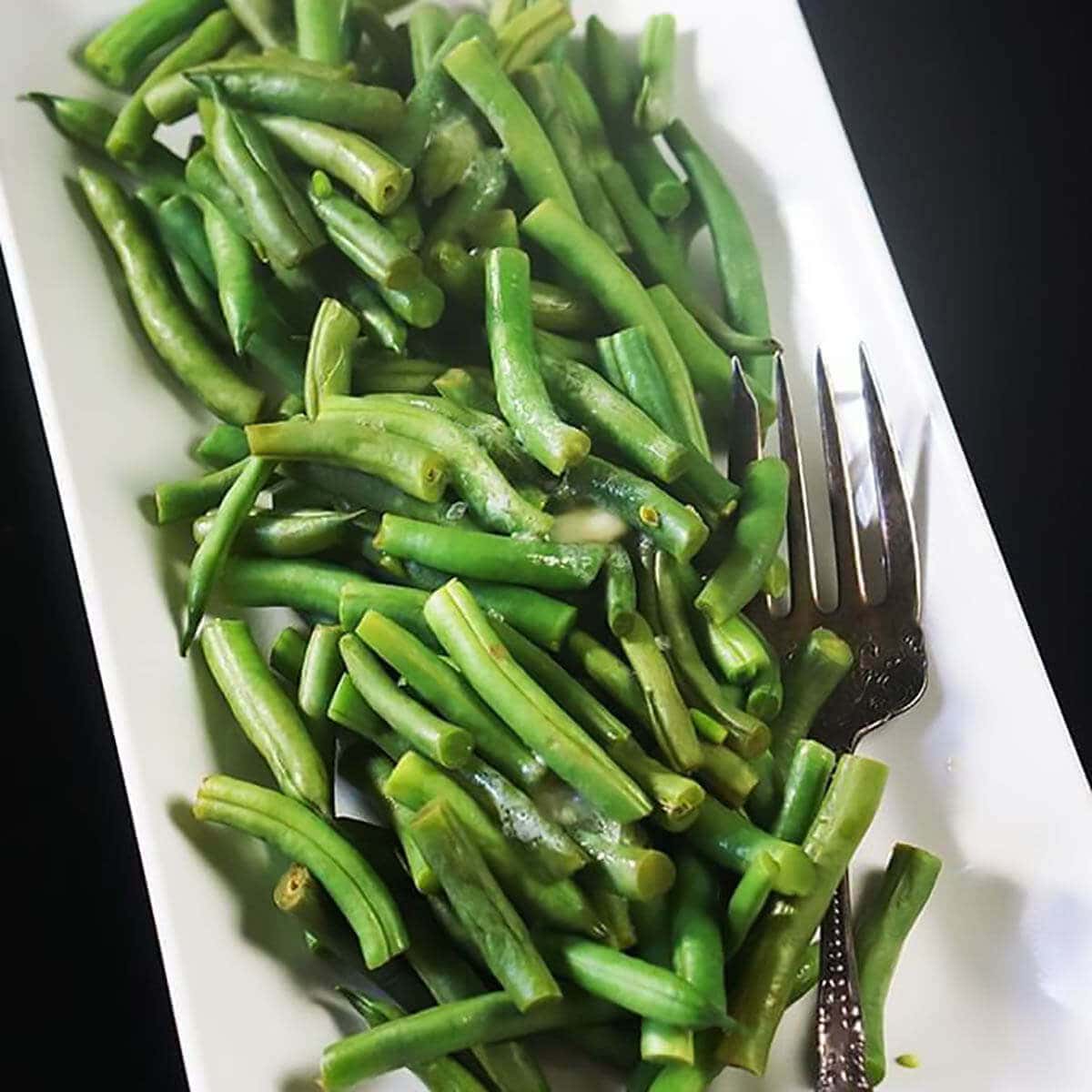 Steamed Green Beans
We're keeping this meal light and delicious with some simple microwave green beans. They are perfectly crunchy and delicious every time!
What I especially love about these is there's only three ingredients!
Dinner Rolls
What to pair with this recipe? Rolls! Puffy, tender fresh baked bread - but no worries, you won't spend all night in the kitchen. These are made using frozen bread dough! Cast iron skillet dinner rolls are super easy to make! I know it will be hard, but save some for dinner Wednesday night!
January 18
Sheet Pan Chili Nachos
Remember that quart of chili we froze last week? Now's the time to thaw it! This will be an easy meal that everyone will love.
If you didn't end up freezing some, no worries! I'll add a couple of cans to the grocery list. Top it with your favorite goodies and enjoy this easy meal!
Nacho directions: Preheat the oven tot 400 degrees. Spread the chips on a sheet pan. Top with chili, cheese and bake until hot and bubbly - about 15 minutes. Remove from the oven and top with your favorite fixin's. Don't worry I'll give you some suggestions below!
January 19
Chicken Tortellini Soup
This soup is tasty! It has all the flavors of a slowly simmered meal but only takes 30 minutes to make.
This chicken tortellini soup recipe is really simple! It's delicious and savory filled vegetables and deep rich broth – hearty and satisfying!
Use your leftover chicken from earlier this week!
January 20
Slow Cooker Roast Beef
Easy to make with only a handful of ingredients, this roast beef is tasty and delicious.
Slow cooker roast beef with french onion soup keeps it moist and tender. It's a great recipe that is simple to make.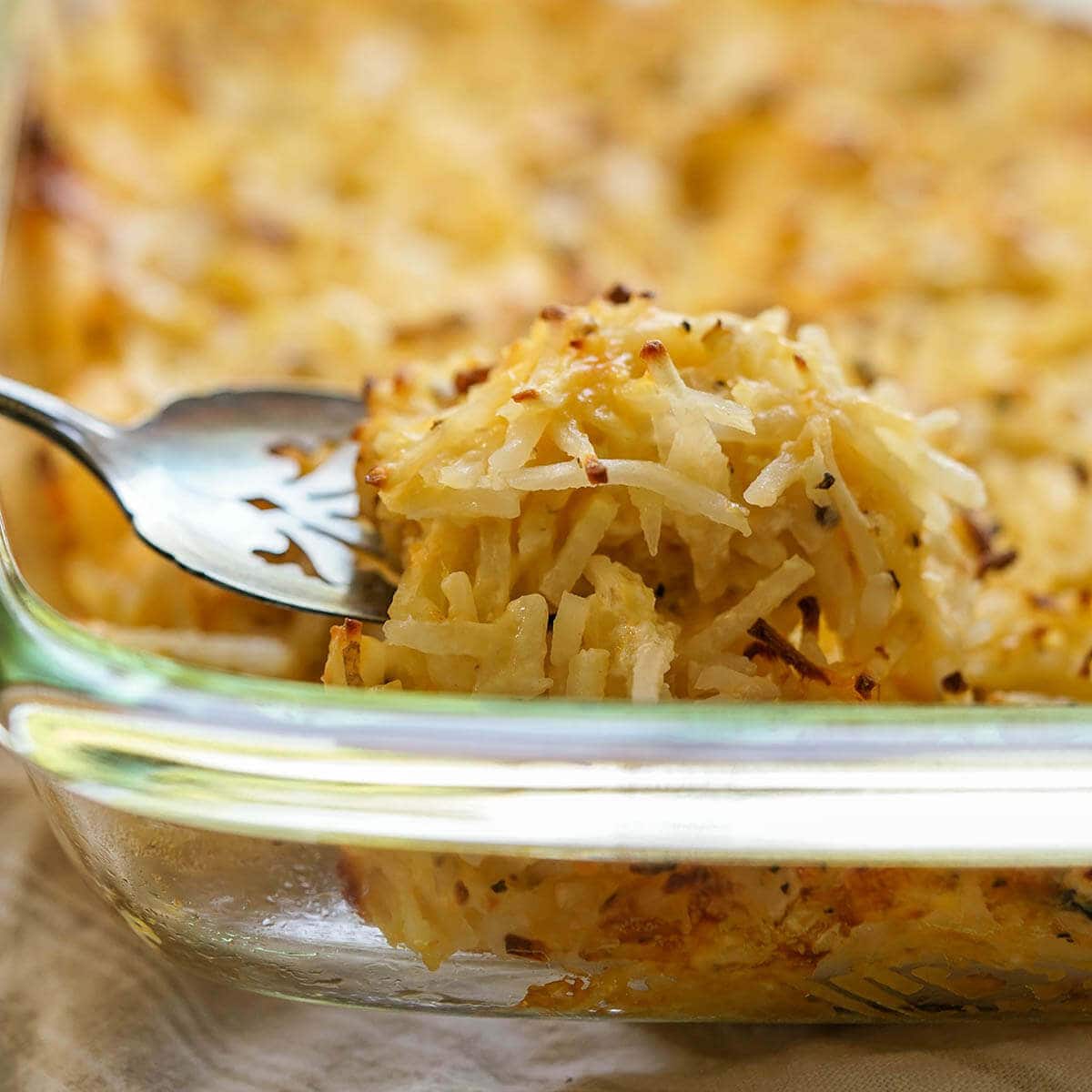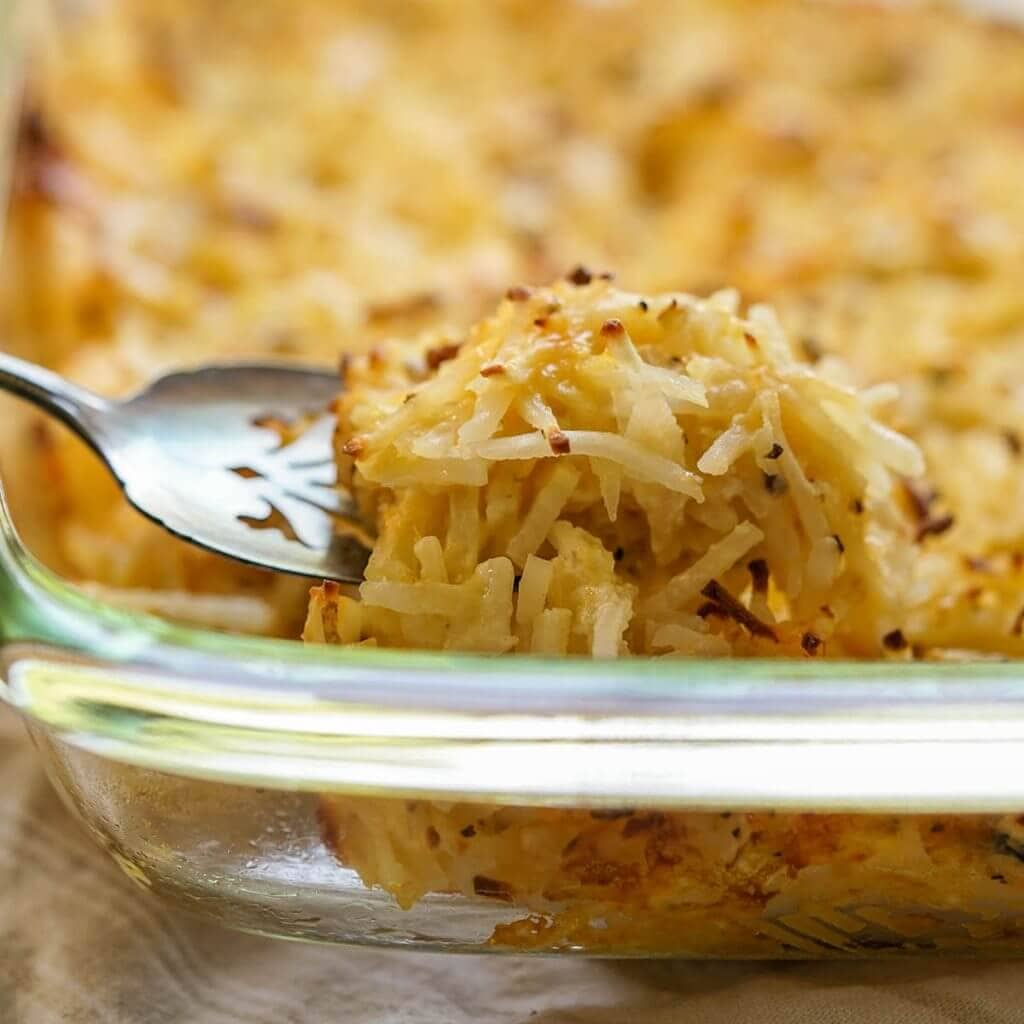 Cheesy Potatoes
Do you love Cracker Barrel Cheesy Potatoes? I know I do! This recipe is often called Funeral Potatoes as well because they are so popular for potlucks. They cheesy potatoes are AMAZING! They are easy to make and leftovers freeze great.
They would also be wonderful as a side with eggs, so save some for Saturday night when we're serving up Brinner! (That's breakfast for dinner!)
January 21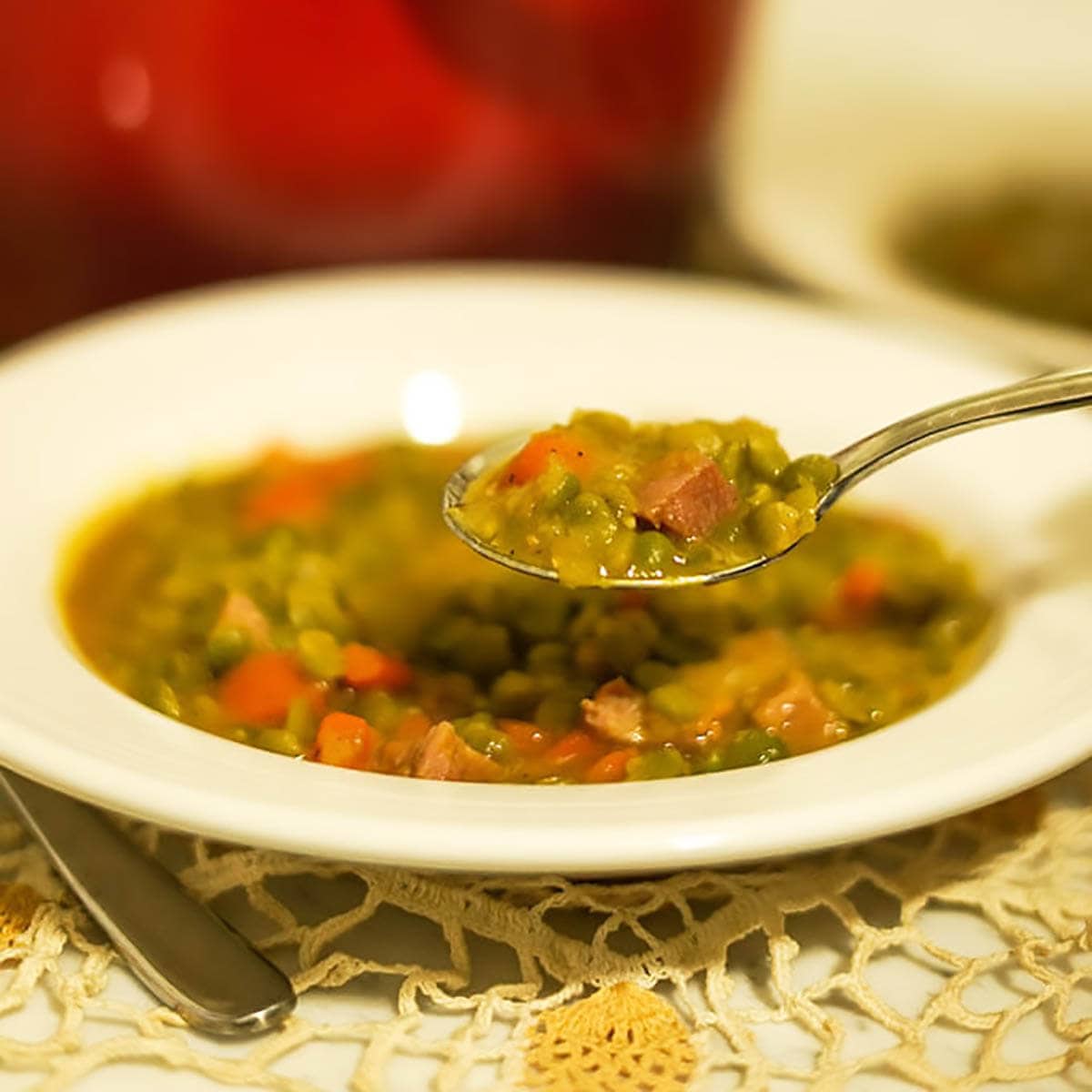 Split Pea Soup
Two weeks ago we froze some leftover ham. (No worries if you didn't I've added a ham steak to the grocery list below.)
With that ham we're going to make a yummy split pea soup recipe! You can save some time by meal prepping a few items and get this soup on the table for a yummy dinner! If you have some leftover dinner rolls, enjoy them with this meal!
January 22
Asian Beef and Broccoli
Yum, yum, yum! I love the flavors in this beef and broccoli rice bowl. It's just delicious, easy to make and 100 times better than takeout! Skip the delivery and make this at home instead. Perfect for a yummy Friday night meal!
January 23
Eggs, scrambled or over-easy?
No matter how you like your eggs, we're keeping it simple tonight and making eggs - fried or scrambled, your choice!
If you'd like step by step directions for the perfect scrambled eggs - click here, it's a great tutorial!
Use the leftover cheesy potatoes, these will pair perfectly with your meal. Saturday night will be super easy, enjoy!
Dessert
Banana Nut Bread
This week's dessert is also a great snack or even a delicious breakfast. Now I might be biased, but this old fashion Banana Nut Bread recipe has been handed down for generations. It's hands down my favorite! It's moist and tender and a real treat!
Grocery List for Week 3 Meal Plan January 16-23rd
Copy and paste this list onto your phone or a paper so you're ready to go shopping!
Don't forget before you head to the store to shop your pantry first! Check to see what you have on hand in the pantry, freezer and refrigerator and cross them off the list.
Spices & oils needed: salt & pepper, vanilla, olive oil, red pepper flakes, Italian seasoning, garlic powder, thyme, bay leaf, cayenne pepper, sesame seeds, sesame oil, vegetable oil, baking soda, baking powder,
Condiments needed:
soy sauce
tamari sauce
honey
mirin
apple cider vinegar
Dairy:
plain greek yogurt
butter
colby jack cheese
cream of chicken soup
sour cream
eggs
shredded cheese (for nachos)
Pantry:
tortilla chips
frozen chili or two cans of chili, jalapeños
white wine (optional)
2 boxes chicken stock
2 cans chili (if you don't have any in the freezer)
beef consommé soup
French onion soup
cream of chicken soup
dried onion soup mix
bag dried split peas
rice
sugar
flour
Proteins:
boneless skinless chicken breast
chuck roast
flank or skirt steak
ham steak (if you don't have any in the freezer)
Frozen food section:
frozen dinner rolls
tortellini (frozen or dried)
frozen hashbrowns
Vegetables, Fruits and Nuts:
lemons
garlic
dill
parsley
green beans
yellow onions
carrots
celery
spinach
broccoli
ginger
bananas
pecans
yam or sweet potato (just one!)
suggestions for the nachos: green onions, diced tomatoes, olives, salsa
Items to Prep in Advance
If you have time on Sunday, there are a few items you can prepare in advance.
Dice the onions, carrots and celery - place them in reusable plastic containers or ziplock bags in preparation for your meals throughout the week.
For the banana bread, the darker the bananas the sweeter they will be! If the skin isn't dark, place the bananas in a paper bag on the counter. In just a couple of days they will turn dark and be perfect for baking later in the week.
For last week's meal plan for week 2 January 10-16th, click here.