Nothing says "tailgate" like some brats fresh off the grill. Juicy, savory, and full of delicious flavor, bratwursts just have a way of making your taste buds sing. However, what to serve with brats is usually not such an easy decision—until today, that is!
Click here to learn how to cook your own Beer Brats on the Grill!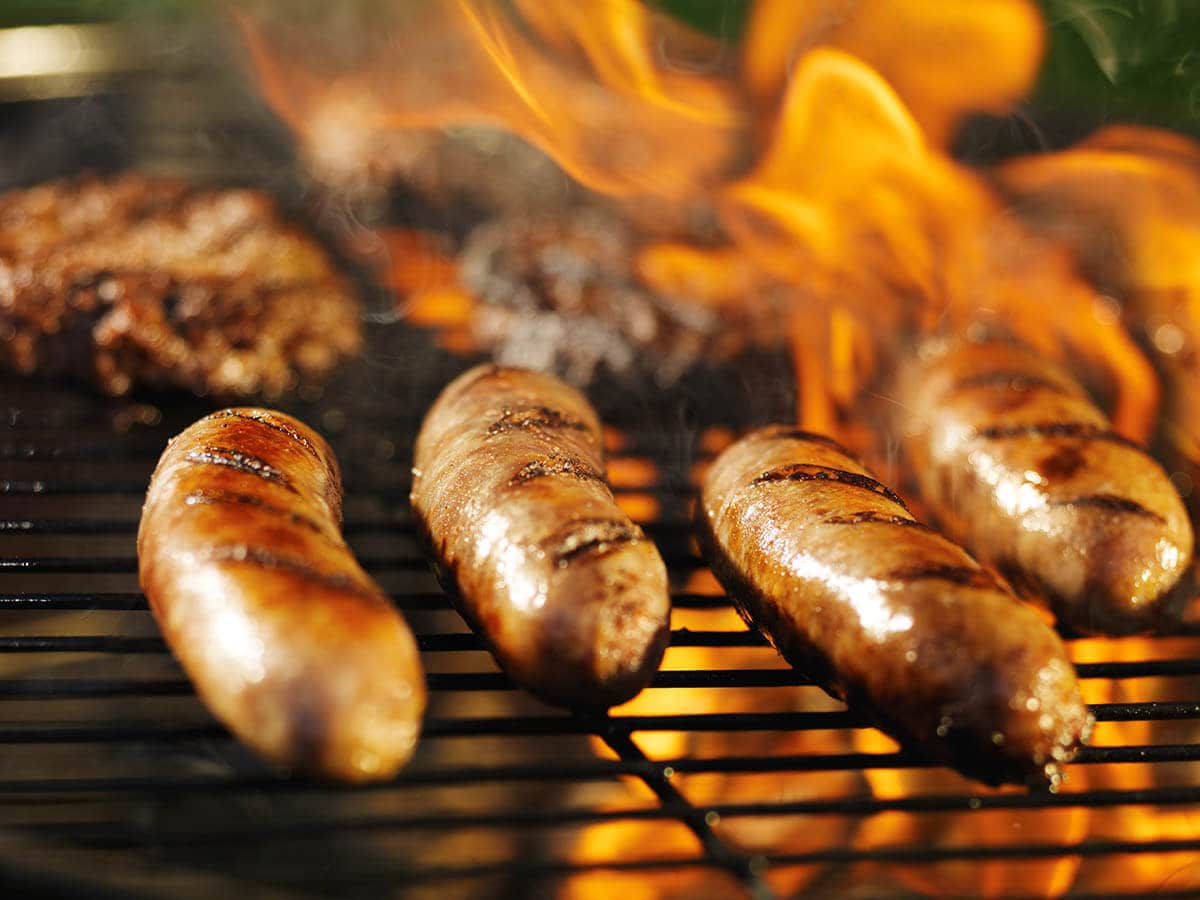 Jump to:
Consider this your official bratwurst cheat sheet. We'll consider not only traditional german sides but all of the different ways you can cook, serve, and enjoy your favorite type of sausage. If it has amazing flavor and will contribute to a delicious meal, it'll be on this list!
Why brats are great for tailgating
✔️ Like hot dogs, you can eat 'em standing up—forks optional.
✔️ Super easy recipe, just grill until they're done.
✔️ They don't need extravagant sides. The best things are simple!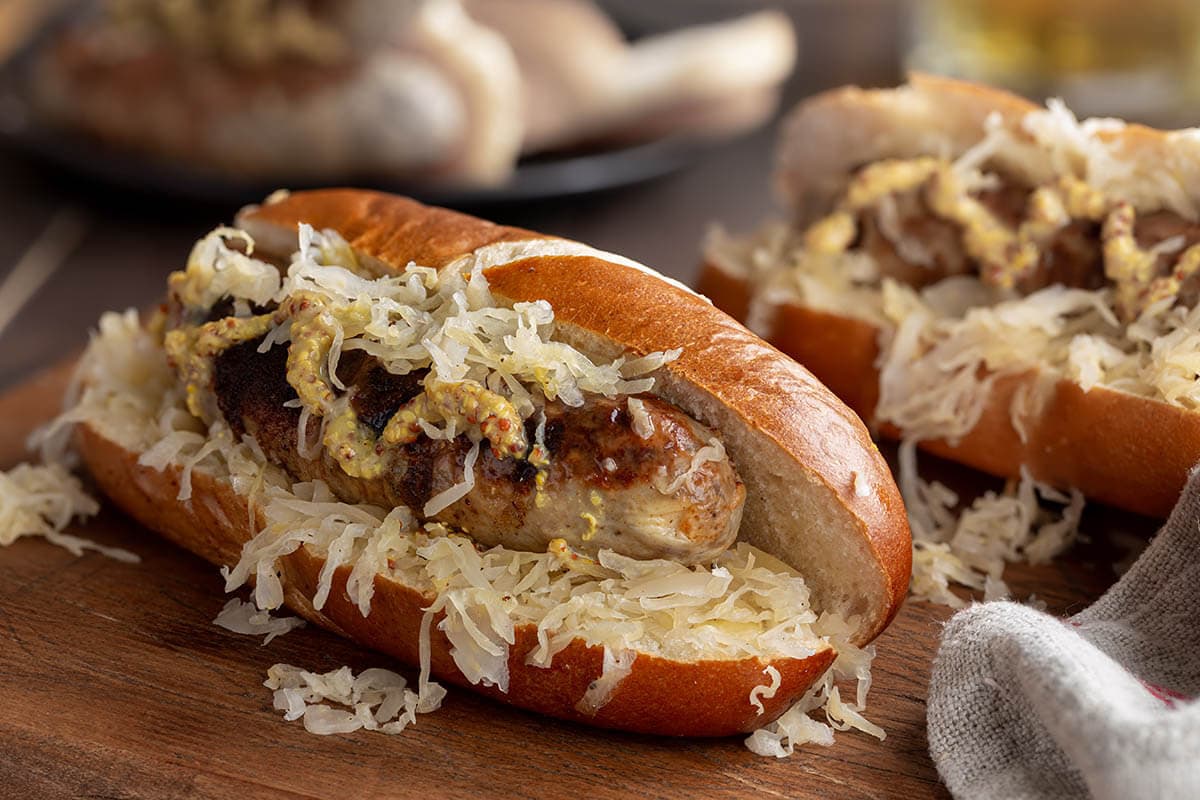 What are the best brats?
Johnsonville brats - my favorite, hands down!
fresh German bratwurst, readily available almost anywhere
fränkische bratwurst
Ways to cook brats
A brat, short for bratwurst, is basically a German version of a sausage. Pork bratwurst is the most common variation of the classic dish, but other types of meat have been used, too, like beef or veal.
This means that the best ways to cook brats are just like your favorite ways of cooking hot dogs, Salsiccia (Italian sausage), or Kielbasa (Polish sausage.)
On the grill
In a smoker
On a sheet pan in the oven
In a cast-iron skillet on the stovetop
On a grill pan on the stove
In a slow cooker, instant pot, or air fryer
Over an open fire
Whichever method you choose, just make sure your brats reach an internal temperature of 160 F degrees and are a nice golden brown—then serve with a great side for an absolutely perfect dish. Cheers!
What to serve with Brats
Let's get down to the "meat" of this post—that is, what to serve with our favorite tasty tailgate meat: brats!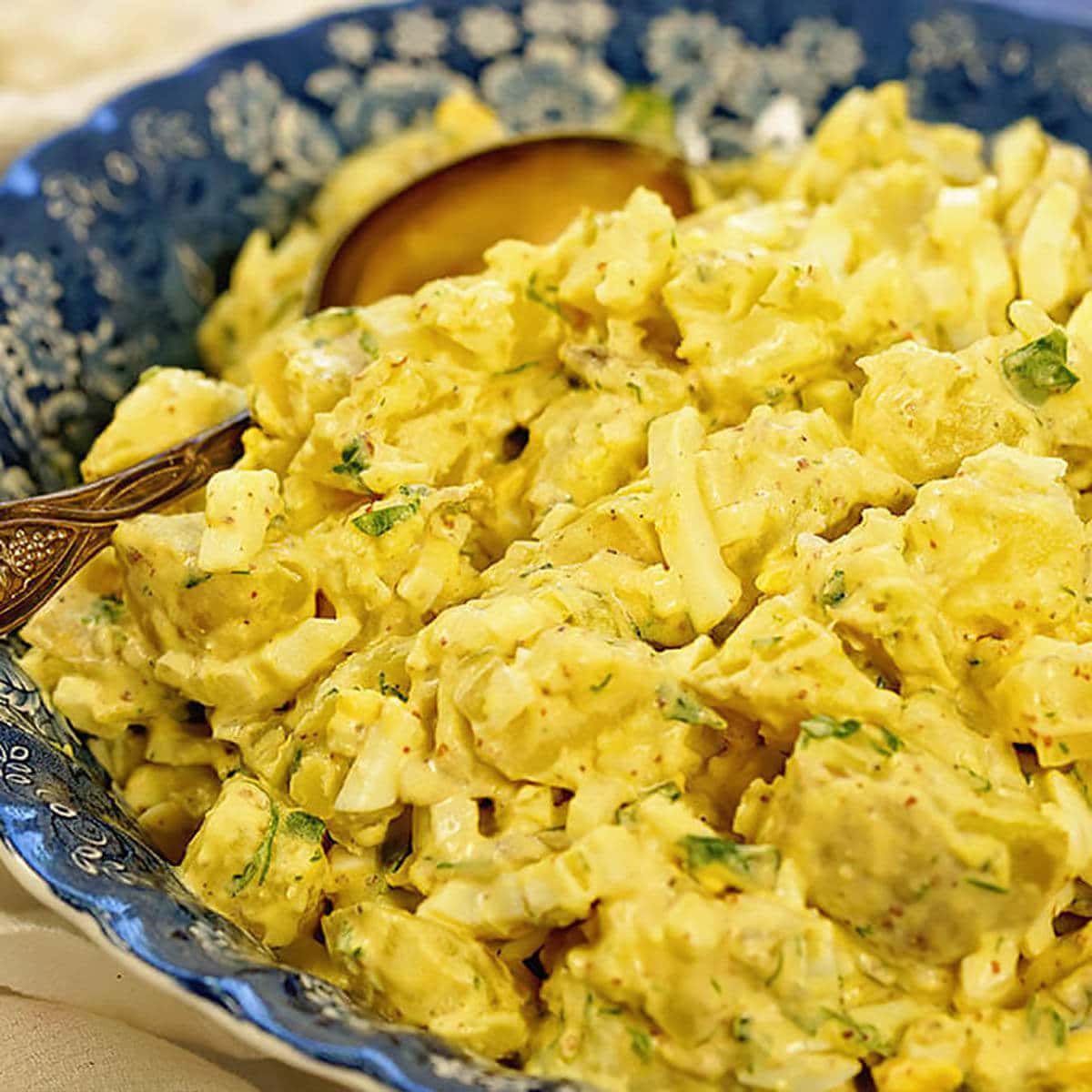 Best side dishes to serve with brats
The perfect side dish to serve with brats is within your reach. Here are classic sides, easy sides, filling side dishes, and even some creative side dishes to accompany your bratwursts:
Cabbage and onions (it's traditional!)
Cherry tomato and green bean salad
Creamy cucumber salad
Crockpot chili
Cucumber salad with apple cider vinegar (non-dairy!)
Egg noodles with butter and onions
French fries
Fresh green beans with red pepper flakes
Fried cabbage and noodles
German fruit salad
Hash browns
Homemade potato chips
Honey-mustard chopped salad
Mac and cheese
Macaroni salad
Olive-oil toasted ciabatta rolls
Pierogies
Potato pancakes (or, more traditional kartoffelpuffer)
Red smashed potatoes
Sandwich buns
Sauerkraut with caraway seeds
Skewered veggies
Sweet potatoes
Sweet potato fries
Three-bean salad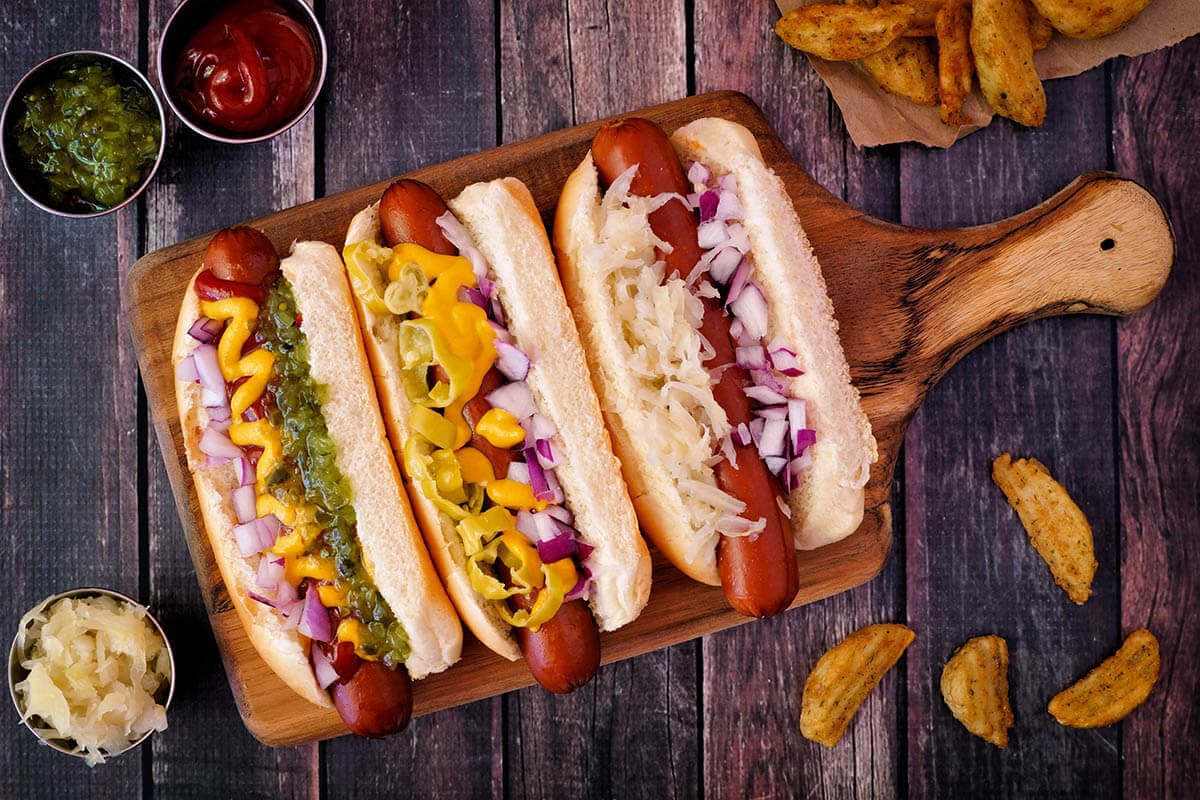 What to serve on bratwursts
It wouldn't be proper to discuss what to serve with brats without discussing what to serve on them. Here are some delicious recipes and ideas for toppings:
Beer cheese
Blue cheese
Caramelized onions
Cheddar cheese slices
Cheddar cheese sauce
Diced sweet onions
Dijon mustard
Feta cheese
Fresh sauerkraut
Fresh sliced red onion
Grilled onions
Horseradish
Jalapenos
Ketchup
Relish
Sour red cabbage
Spicy mustard sauce
Yellow mustard
Desserts for tailgating
For best results, always serve dessert at a tailgate party! There's just something so satisfying about a sweet bite after a savory bratwurst. However, aim for hand-held or bite-sized treats, rather than big, clunky cakes.
Apple pie bites
Apple turnovers
Brown sugar cinnamon pastry twists
Candy
Fruit-filled streudel
German chocolate cupcakes
Homemade applesauce
Linzer cookies
Trail mix
Beverages for tailgating
Tailgating is all about the beverages—and cheering for your team. (Mostly the beverages, though.) In fact, some would consider cold beer a proper bratwurst side dish. Here are some other "liquid sides" to serve with your brats:
Apple cider
Cider punch
IPAs
Lagers
Slow Cooker Hot Chocolate (games can get chilly!)
Pale ales
Pitcher punch
Seltzer waters
Spiked seltzer
Spiked ciders
Stouts
White wine
Wine coolers
Serve these sides with your brats next time for a game-winning combination!
Never again wander the aisles of your grocery store trying to come up with a side dish to pair with your favorite type of german sausage. Instead, peruse these bratwurst sides for easy prep and a super enjoyable tailgate.
The best part about beer, brats, and delicious sides? Being surrounded by all your friends—trust me, they'll want a bite (or two!) of what you're serving.