Here's Weekly Meal Plan 5. I hope you're enjoying the menus! Let's save time and money by planning ahead. Time to jump into this week's menu plan!
Tips
There are some really delicious meals on the schedule this week! But what's here, may not work for you.
Print off the recipes you're going to use and keep them in one place. My mom uses a clipboard velcroed to a cupboard door and attaches all of the recipes to it. I think it's a brilliant idea! It works great, she can easily find and organize them.
Check your calendar before going shopping. Are there days when you'll be out late and take-out would be better? Or you could utilize something from the freezer? That's ok, just pick the recipes you want and cross off the items you don't need from the grocery list.
Dan's happy with whatever I make but for some families, everyone likes to have input. If that's the case, check with others before your plan is set in stone!
Prep
Once you get home if you have time, prep the ingredients you can. Store them in reusable containers or zip lock bags, refrigerated so they are ready when you need them.
Chop all of the onions and refrigerate, mince the garlic, peel and slice the carrots, and dice the celery.
The chicken can be made three days ahead and refrigerated. It also freezes really well.
The lentil and butternut squash soup can be made ahead and refrigerated as long as four 4 days or it freezes great.
Sunday - Stuffed Pepper Casserole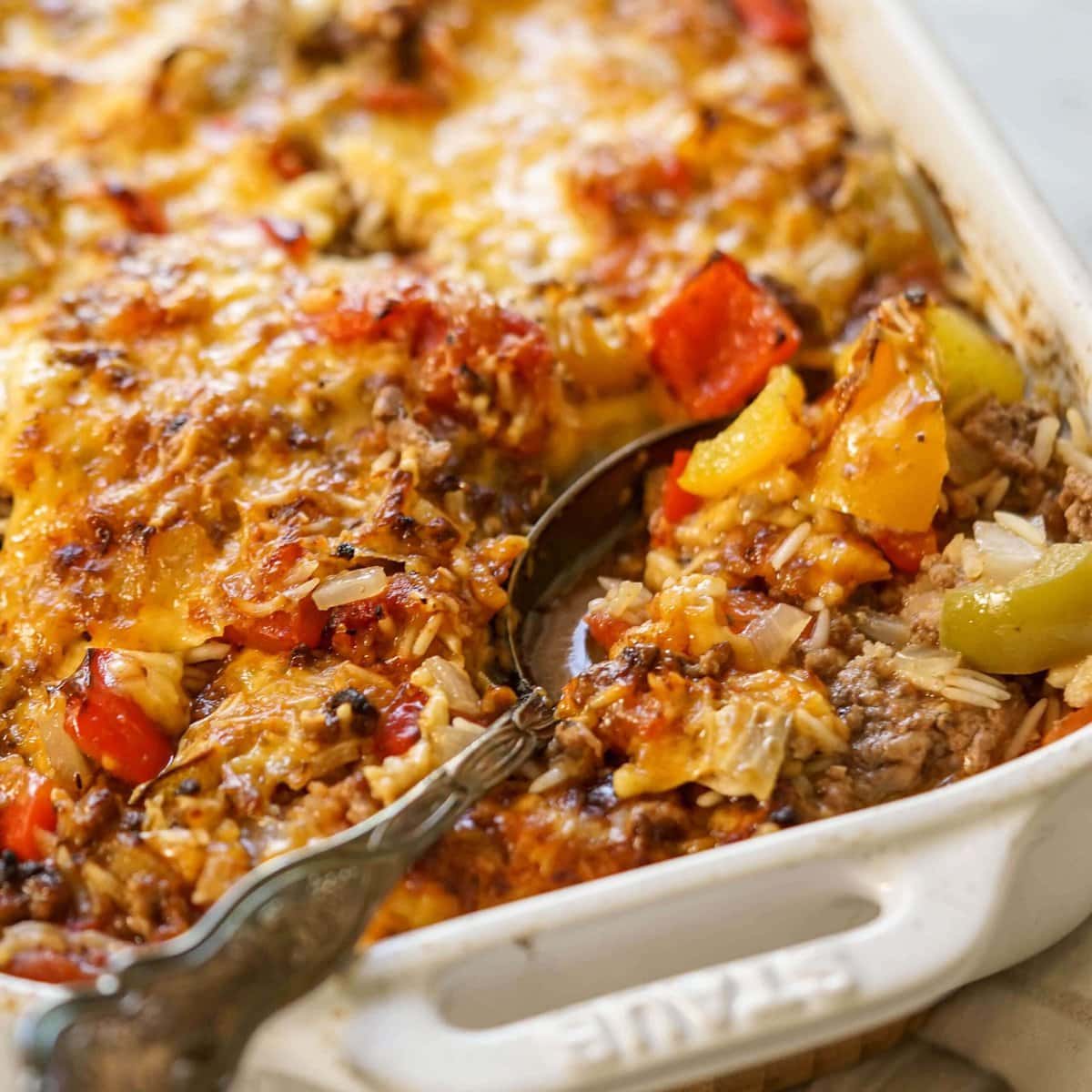 This Stuffed Pepper Casserole is one of the most popular recipes on the blog. Leftovers are perfect for lunch the next day and leftovers freeze great.
Round this meal out with store-bought rolls. Heat them in the oven the last 15 minutes while the casserole is baking.
Monday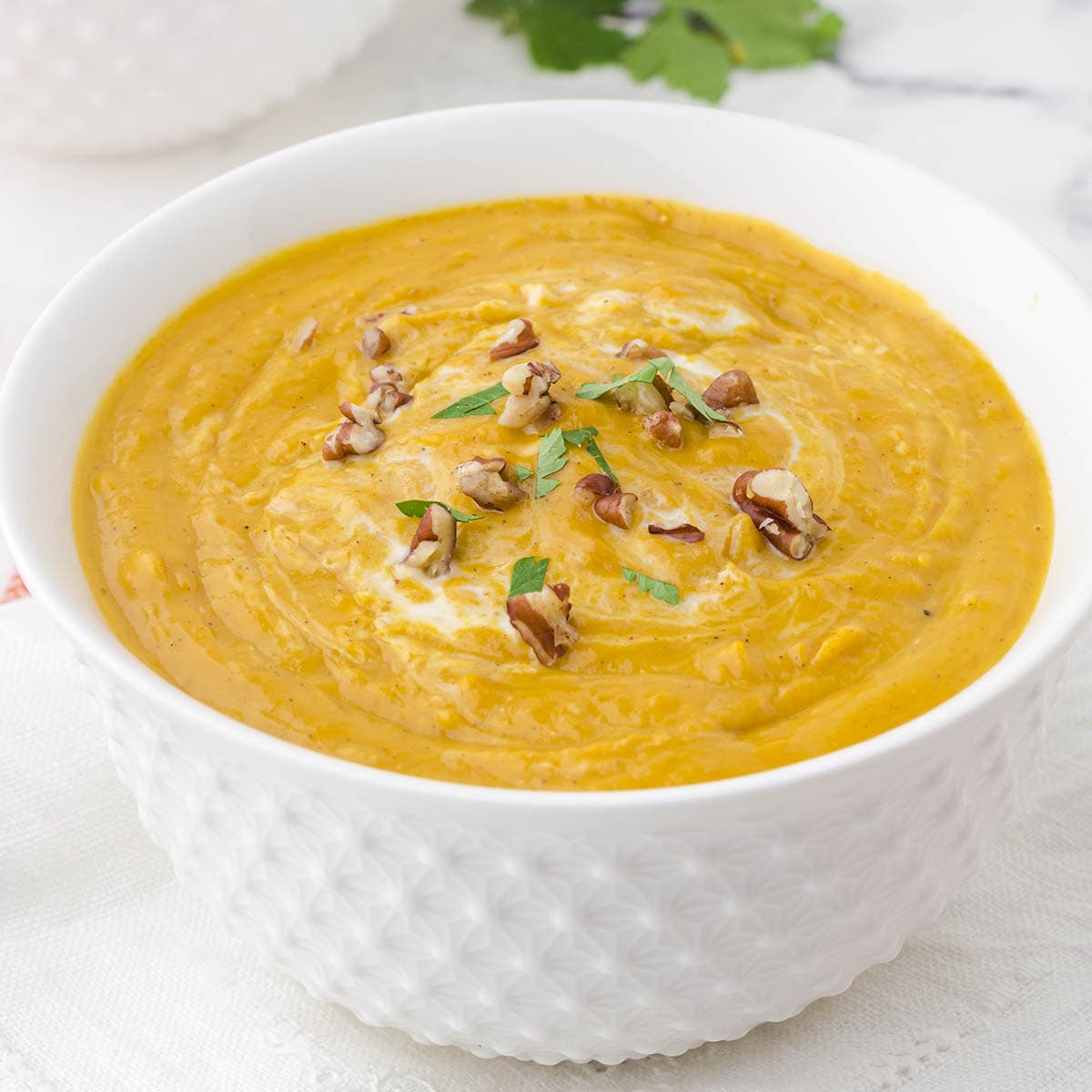 You're going to really enjoy this soup! Just like the restaurant this Panera Bread Copycat Butternut Squash Soup recipe, 'cept this is made in the crockpot - love that!
Serve it with a peanut butter and honey sandwich - made with leftover rolls from last night. Simple and fantastic!
Tuesday - Slow Cooker Chicken Tacos
Made in your crockpot these authentic pulled chicken tacos are so simple!
Be sure to save some leftovers for later this week when we make the Chicken Chimichangas. Those are so yummy!!
Wednesday - Chicken and Dumplings
You're thinking .... no way I can get chicken and dumplings done for a weeknight meal! Yes you can! This recipe uses cooked chicken, chicken stock, and store-bought biscuits for the dumplings. Easy shortcuts gives it the cooked all-day flavor just like Mom used to make!
Serve homemade bread - this Irish Soda Bread recipe doesn't take all day to make either!
Thursday - Tuna Noodle Casserole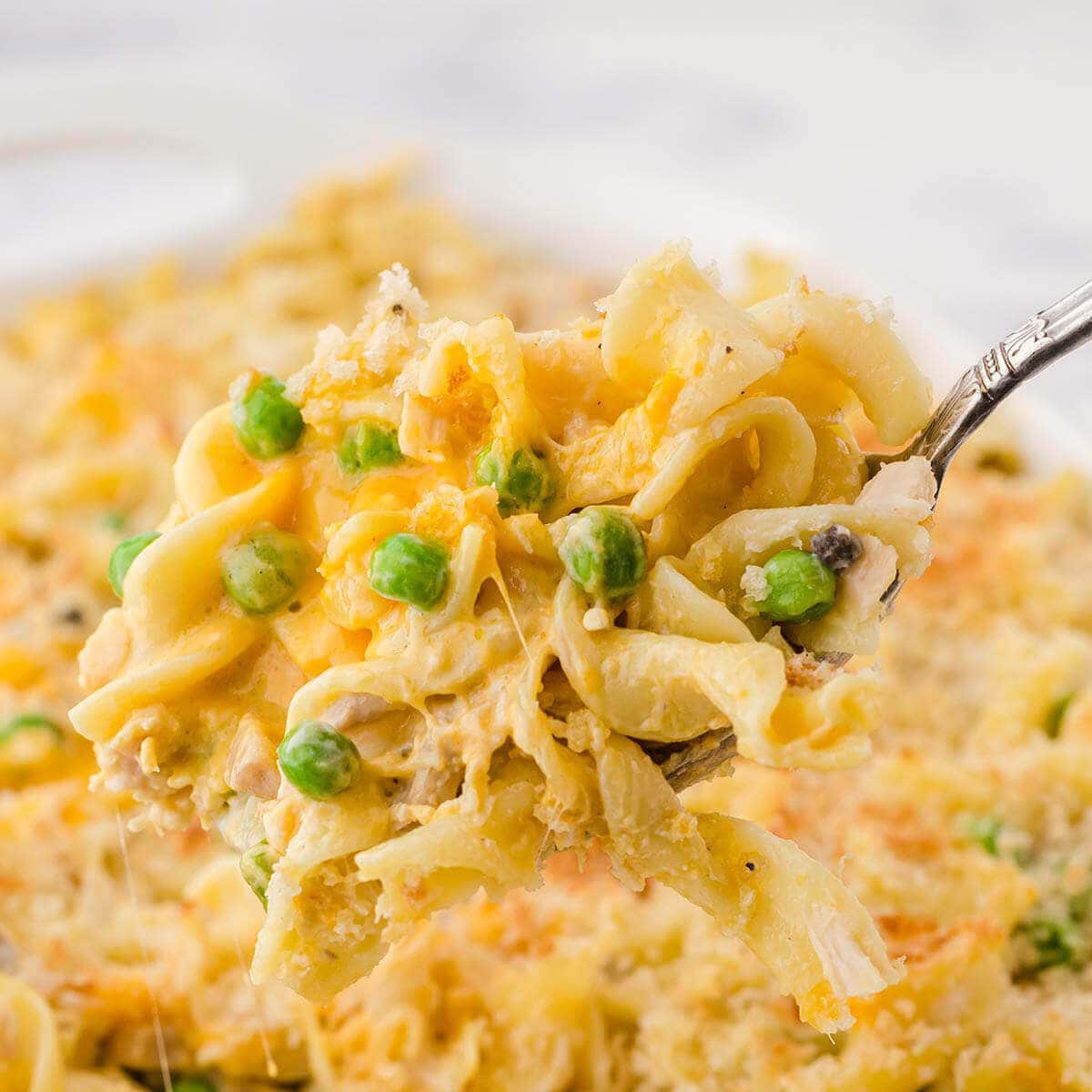 This Tuna Casserole Recipe is the BEST casserole dish! It's rich and creamy. You don't need a lot of fancy ingredients either.
I like to serve this with a simple salad and I've been using the "pre-made" bag salads quite a bit lately. They are great shortcuts to round out your meal.
Friday - Chicken Chimichangas
Saturday - Lentil Soup
Dessert - Heath Bar Poke Cake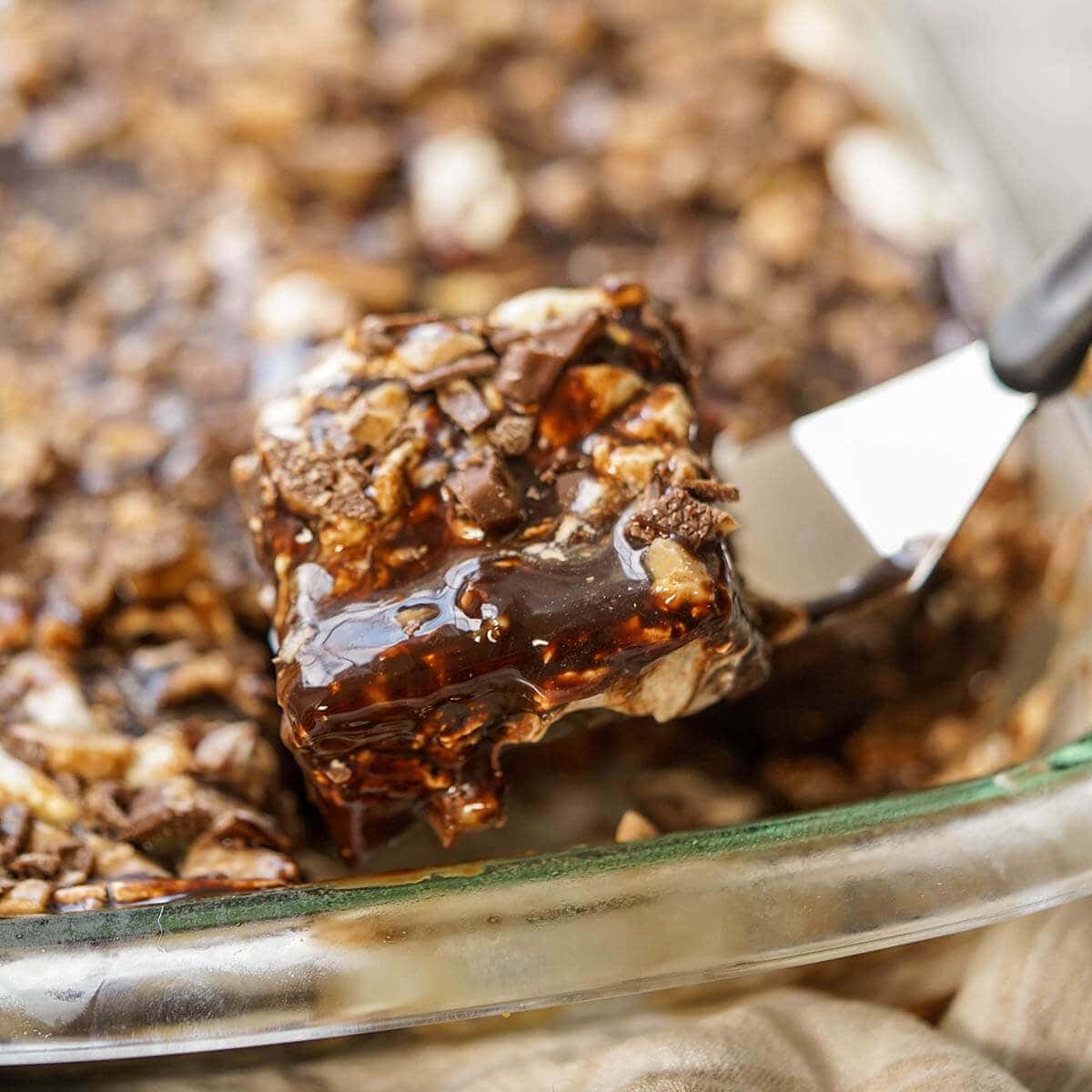 Starting with a box mix Heath Bar Cake, has drizzles of chocolate and butterscotch then topped with chopped Heath Bars. Is it over the top? Absolutely! It's so rich and delicious! If you can't finish it during the week, then leftovers freeze great!
Hmmm.... is leftover cake an oxymoron? Great question! 🤣
Meal Planning Worksheet
Click on the link below to download a PDF of the meal planning worksheet for Weekly Meal Plan 5 so you can easily make notes and your grocery list for this week's recipes!
Bowl Me Over Grocery List Worksheet Download
Related recipes