Here's your FREE Weekly Meal Plan 20 for May 15 - May 21. Don't let dinner time be a daily crazy event! It's hard, right? I hope these menus are helping you to stay on budget and save time in the kitchen!
If you have any suggestions or needs, let me know. I'd love your input. Together we can enjoy delicious affordable meals!
Jump to:
Meal planning and prepping tips
If you're new here...
Every week, I share a free meal plan for you to use the following week. You'll have seven main dish recipes, along with a few extras and of course dessert.
Typically the weekly meal plans are named by number of the week and date. For example, if the plan is for the first week of January, I'll name it Weekly Meal Plan 1 - Jan 3-9. Next year the plans will be updated for the corresponding dates and tasty new recipes!
Don't forget - if you have a busy day and plan on eating out, just drop a day off the menu and adjust the meal plan to fit YOUR busy life!
Here are some shortcuts and tips for this week's menu!
The Raspberry Orange Strata is great because it's made ahead the day before, making dinner or brunch a breeze for Mother's Day! The granola cane be made ahead as well. It's amazing.
Best part about lasagna is that it's best when made ahead it tastes even better! Put it together Saturday or Sunday and bake. Allow to completely cool and refrigerate. Leftovers freeze GREAT!
Stretch your budget - shredded chicken
This week will include some recipes using shredded chicken and there are ALWAYS some leftovers.
If you're like me, you don't want to eat the same meal twice - so in case you're wondering what to do with the leftovers, here are some great ideas for you to consider!
tostadas - top with refried beans, shredded chicken, lettuce, diced tomatoes, sour cream and olives - a spoonful of salsa and YUM!
nachos - same as above ☝️☝️☝️- double YUM!!
chicken spaghetti (we love this dish!)
chicken salad
enchiladas
chicken pizza
chicken sliders
burritos and burrito bowls
chicken wrap
chicken pot pie or chicken pot pie soup - pure comfort food!
chicken sandwiches
freeze it!
What sounds good to you? There are some yummy meals here!
Weekly Meal Plan 20
May 15
May 16
May 17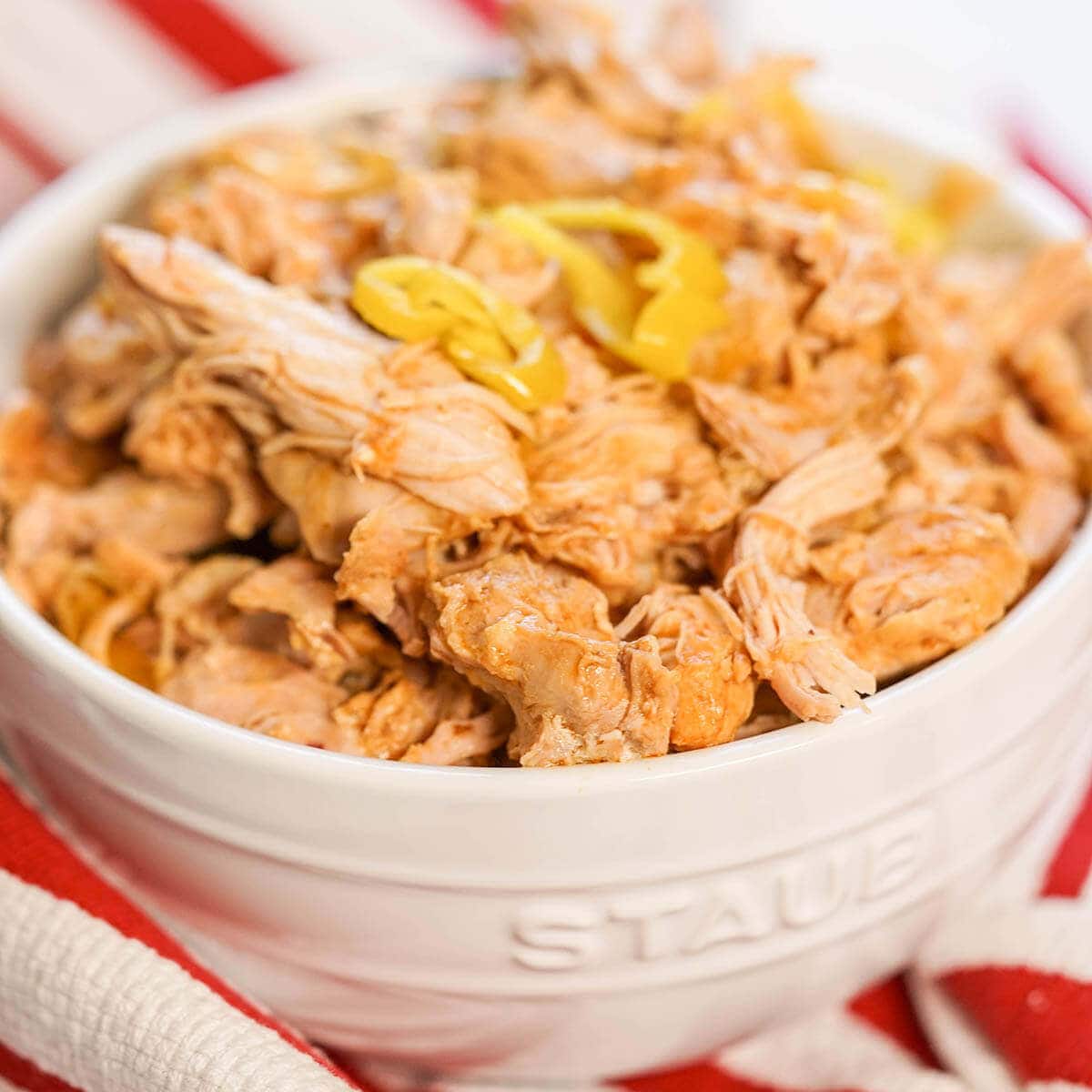 Shredded Chicken
This is seriously one of my favorite meals! It's a spicy bbq chicken. It can be made in the slow cooker or instant pot - your choice!
Pile it on a hoagie roll and top with provolone cheese. Serve with coleslaw or a wedge salad.
May 18
May 19
May 20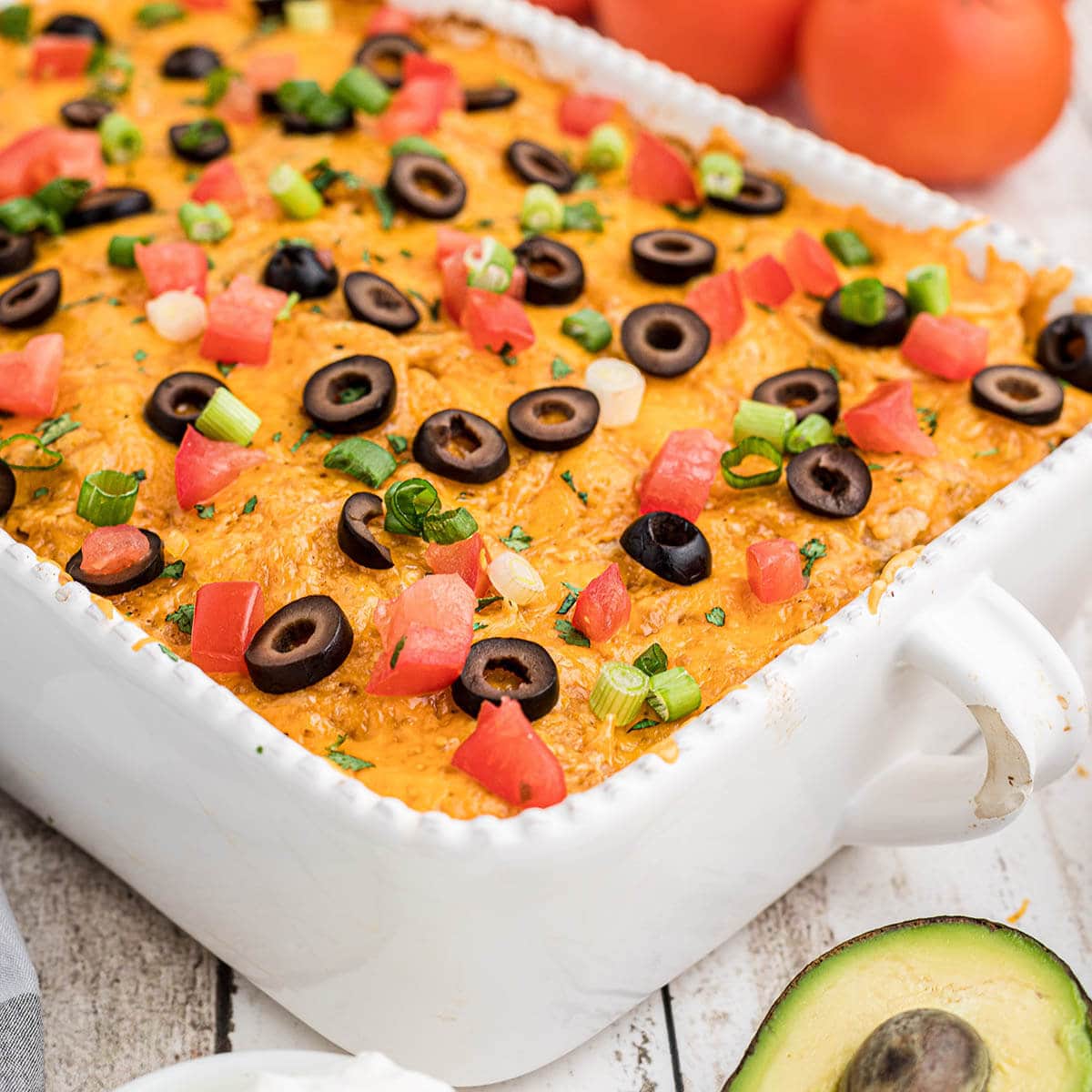 Cheesy Taco Bake
Easy to make Cheesy Taco Casserole will have the whole family combing back for seconds!
This is super tasty and leftovers are great on day two!
May 21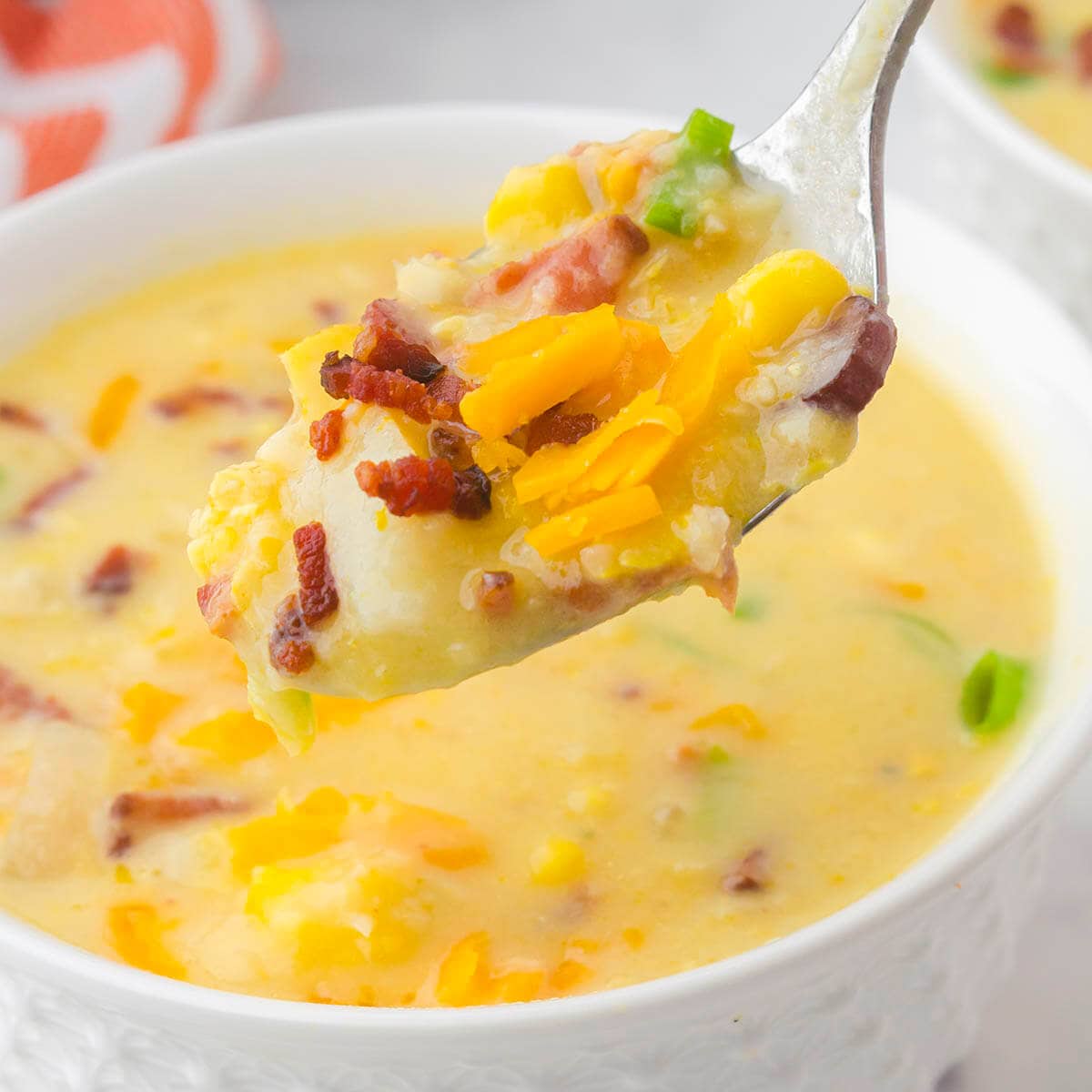 Potato Corn Chowder
This is a quick, delicious meal! And super popular as well. Loaded with tender potatoes, corn and salty bacon you'll love this recipe for Potato Corn Chowder.
Dessert
Rhubarb Pie
Now is the season to enjoy a great Rhubarb Pie. This is a simple recipe. Use a store bought crust or this homemade pie crust recipe!
Meal Planning Worksheet
Click on the link below to download a PDF of the meal planning worksheet for Weekly Meal Plan 20 so you can easily make notes and prepare your grocery list!
Related Recipes