Here's your FREE Weekly Meal Plan Week 6, February 7-13th. It will help you eat on a budget, saving time and money on food! Make great affordable dinners at home with this simple grocery list and menu plan.
Also included are great recipes for Super Bowl Sunday if you're looking for some delicious eats!
Jump to:
Meal planning and prepping tips
Consider doubling the BBQ Pork Recipe - it freezes great and can be used for those days when you just don't feel like cooking. We're using it for tacos this week, but it also is great in a quesadilla, topping a salad or over rice.
Additionally the Baked Beans freeze great as well. Allow it to cool completely, seal well and freeze.
There's a ton of diced onions needed this week - dice them in advance to save time, storing them in a plastic container or ziplock bag - as long as they are used within three days, you're good!
Don't forget check your schedule and make this meal plan work for YOU!. If there's a day you'll be eating out, just cross those items off your grocery list!
February 7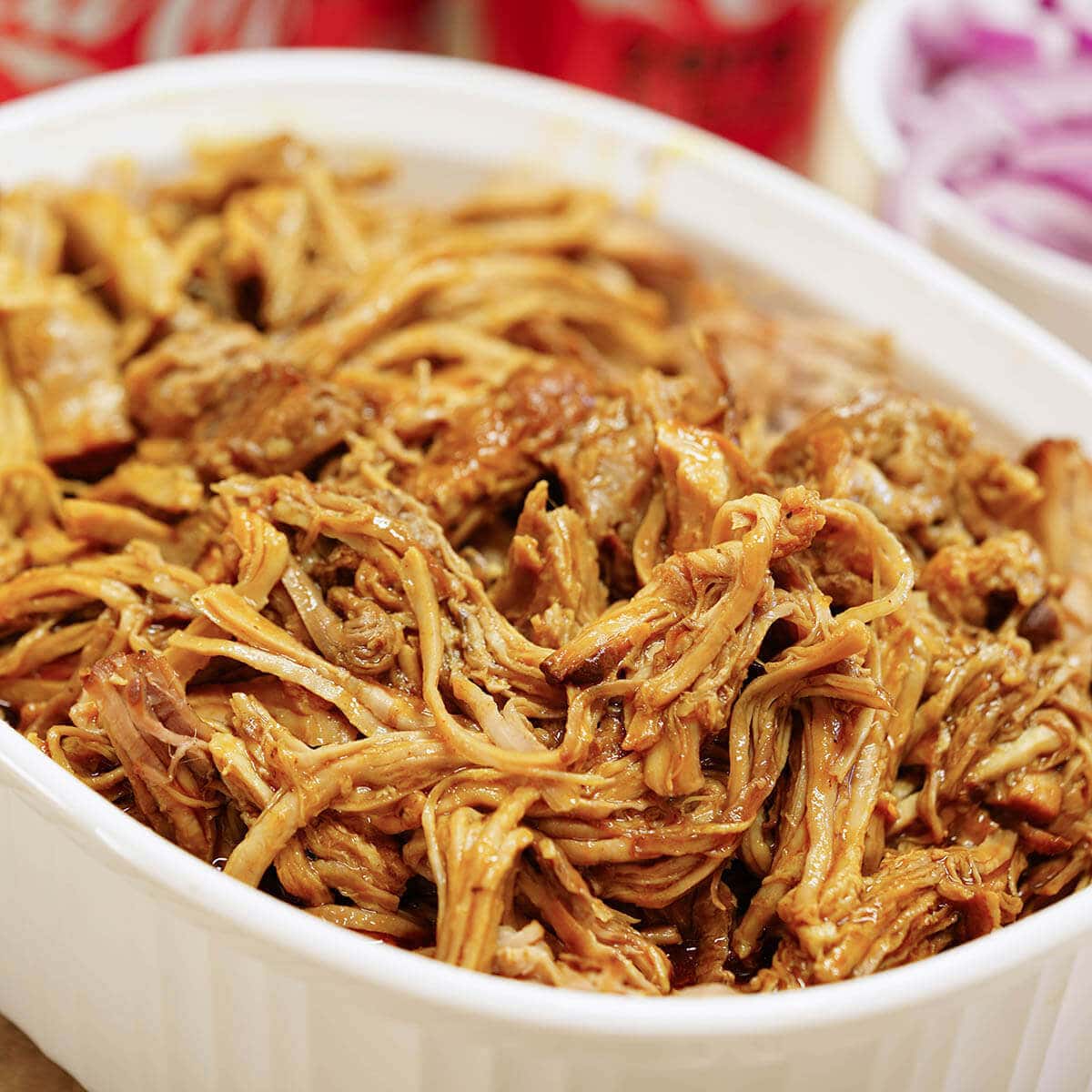 BBQ Pulled Pork
Use this BBQ Pulled Pork Recipe to make sliders on Super Bowl Sunday or go carb free and just enjoy the bbq! This is GREAT! It's easy to make and completely delicious. Recipe includes both pressure cooker and slow cooker instructions.
You're going to love how good it is and it's a meal the whole family will love. Save the leftovers, we're going to use them on Tuesday!
Skillet Cornbread
I love cornbread and it goes so well with the bbq pulled pork. If you're not into sliders, just bake some cornbread and baked beans and you'll have quite the meal!
Baked Beans
Isn't this the perfect meal combination? YUM!!! I love baked beans.
When I make this I'll usually double the recipe because it freezes GREAT! Sometimes I make it in the crockpot or stovetop, in the summer I make them on the grill.
The perfect side dish!!!
February 8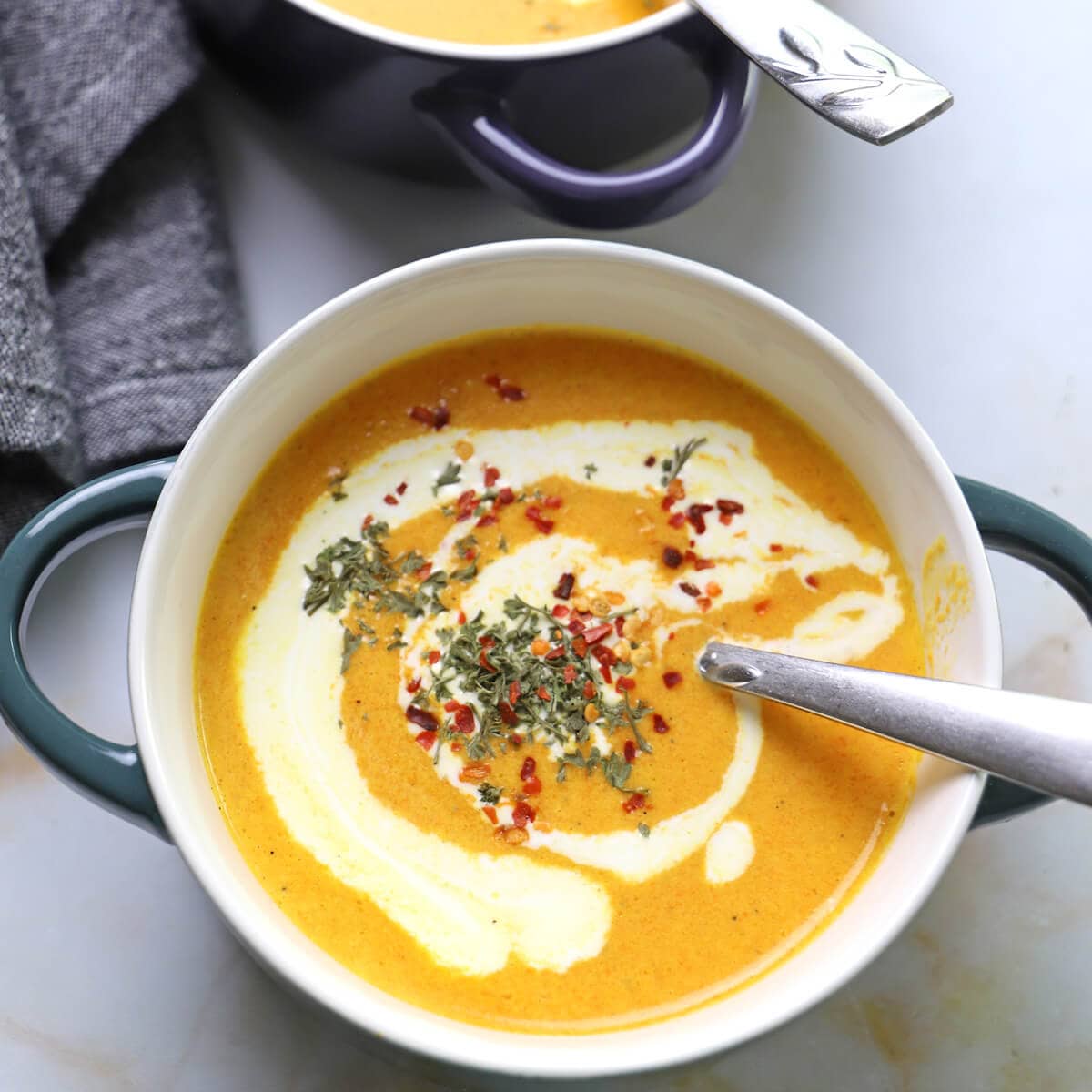 Carrot Soup
Luxuriously creamy and rich yet so good for you! This Carrot Soup Recipe will warm you up and it it's so good for you!
Since it takes only 30 minutes to make, it's perfect for a quick weeknight meal, not to mention.... absolutely fabulous!
This no-knead parmesan quick bread would be delicious with the soup!
February 9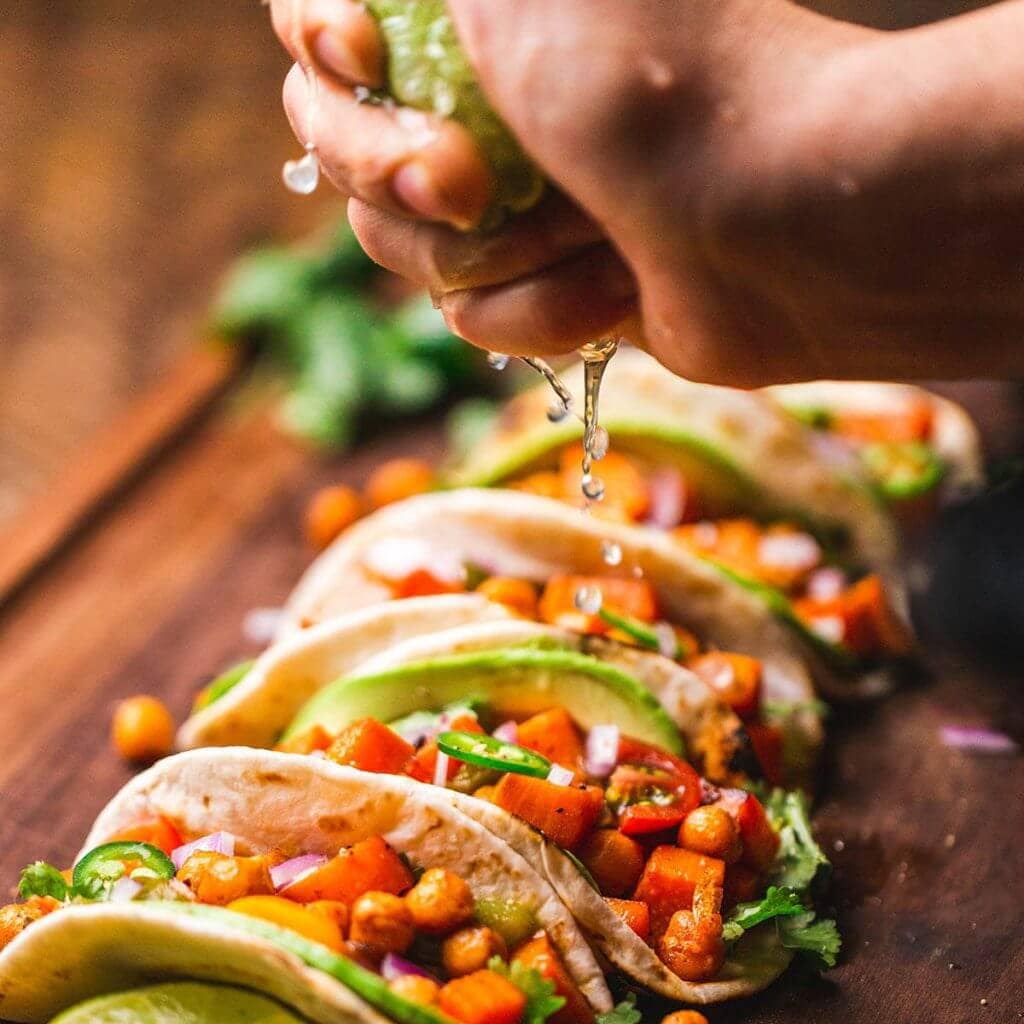 BBQ Pork Tacos
Today is Taco Tuesday and you guessed it, we're using leftover BBQ pork to make some yummy tacos! Not in the mood for tacos? Use the leftovers to make quesadillas or nachos. Delicious!
Grocery list includes everything you need for taco night.
February 10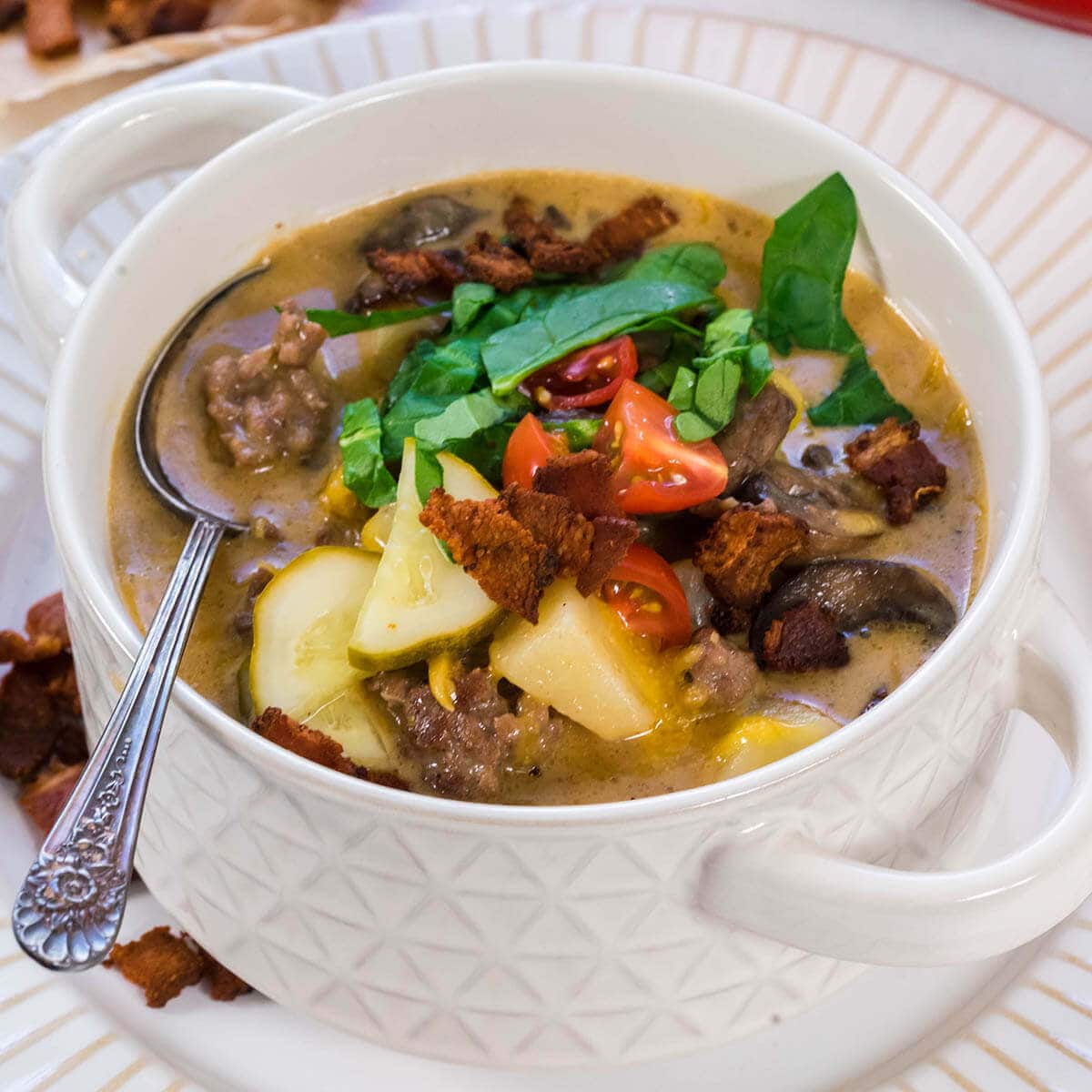 Bacon Cheeseburger Soup
This super delicious Cheeseburger Soup Recipe is a MUST MAKE! It's meaty and delicious and just as good as your favorite burger!
PLUS it's stuffed with bacon. It's cheesy and mouthwatering, this is a great meal!
February 11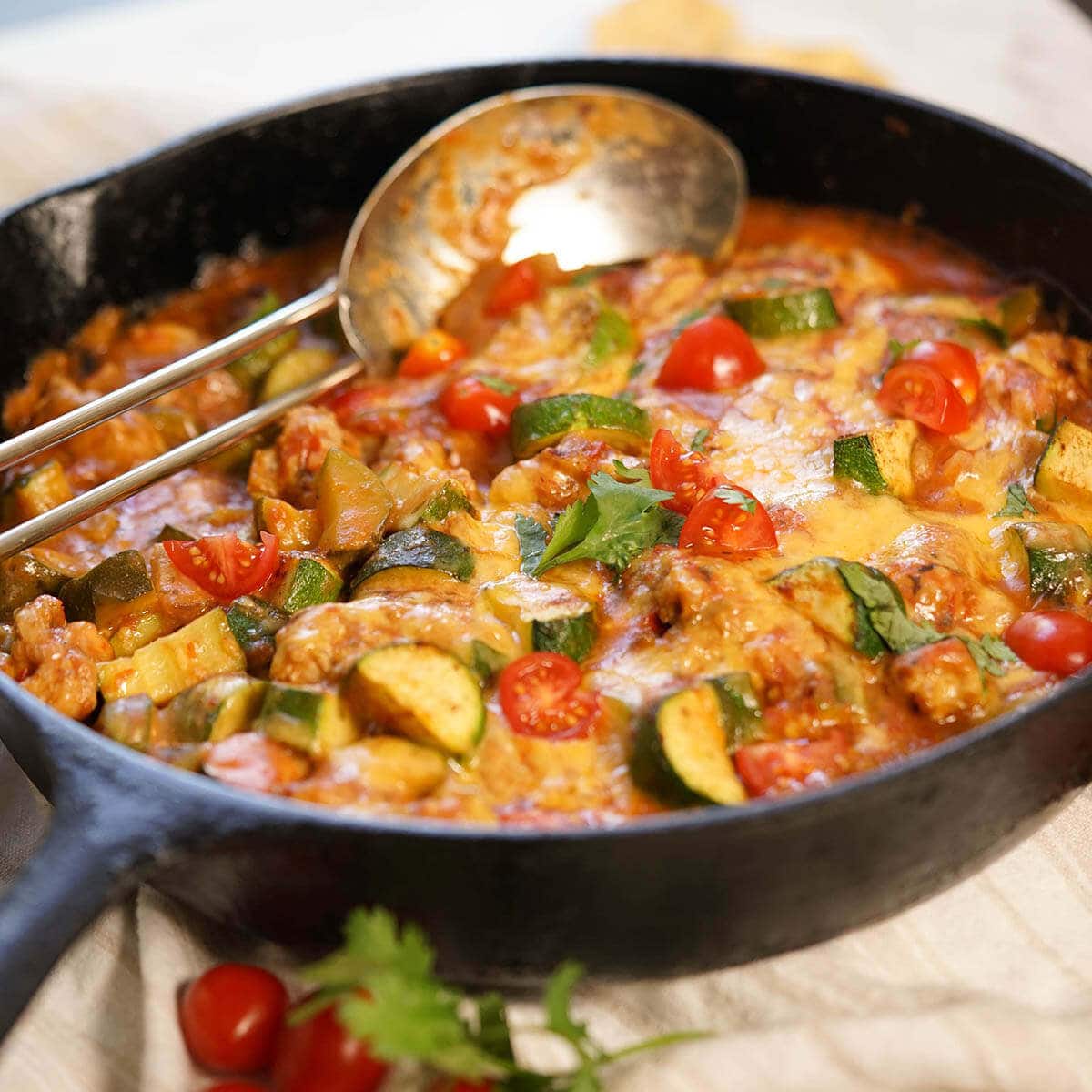 Skillet Chicken and Zucchini
Skillet Chicken and Zucchini - Pure comfort food in a skillet that is simple and delicious! I'm a big fan of one pot meals!
It's creamy, easy to make and delicious! It's flavorful and stuffed with zucchini and topped with cheese. Even your pickiest eaters will have a hard time saying no to this meal!
February 12
Macaroni and Cheese
Who can say who to great Mac n Cheese? I love how easy to make and you can always make it heartier with some leftover BBQ Pork.
Homemade is the BEST!
Roasted Broccoli
Since everyone is getting a delicious rich meal, lighten it up with some roasted broccoli. One it roasts and caramelized it's so much better than steamed or raw!
Bonus? Prep the broccoli the day before and you can just toss it on a pan in the oven on Friday!
February 13
Egg Roll in a Bowl
This "Egg Roll in a Bowl" is a quick and healthy dinner that's ready in about 20 minutes!
It has all of your favorite flavors and comes together so easily (using a coleslaw mix!) it's amazing!
If you want more to go along with the meal consider some freezer appetizers to keep it simple!
Game Day Food
Because Sunday is the Super Bowl, we're skipping dessert this week and instead I'm going to share some of my favorite snacks food and ideas to get you out of the kitchen and in front of the TV watching the game (or the commercials!).
The ingredients for these recipes are not included in the grocery list, so pick and choose what you want to serve and pencil them in.
Grocery list Meal Plan Week 6 - Feb 7-13
Don't forget, before you go to the store, shop your pantry, refrigerator and freezer first. Cross-off items you already have on hand. Staying organized will save you time and money!
Condiments and spices: rib rub, cornstarch, 2 Barbecue Sauce, sugar, brown sugar, dry mustard, olive oil, salt, pepper, red pepper flakes, Montreal Steak Seasoning, cumin, chili powder, dry mustard, soy sauce, sesame oil, corn oil
Dairy:
eggs
shredded cheese
Italian cheese blend
heavy cream & half 'n half
butter
Pantry:
Coca-Cola
jiffy cornbread mix
cream style corn
can of green chilies
canned beans
crushed tomatoes
2 vegetable & 1 beef broth box
taco shells
cream of mushroom soup
salsa
macaroni pasta
Proteins:
pork roast
bacon
sausage
ground beef
ground chicken
Vegetables, Fruits and Nuts:
green & red pepper
onions
garlic
carrots
taco toppings - shredded lettuce, tomatoes, diced onions
mushrooms
potatoes
cheeseburger soup toppings - sliced dill pickles, shredded cheese and lettuce
zucchini
broccoli
lemon
cabbage slaw mix
ginger
green onions
For last week's meal plan for week 5, January 31 - February 6 - click here.