Refrigerating or freezing a casserole is a great way to meal prep a delicious dish. However, if you're now staring at a frozen casserole wondering how to reheat a casserole or how on earth to thaw it, keep reading.
The good news is there are a few different methods and they're all super easy!
Jump to:
Best way to reheat a casserole
The best way to reheat a casserole depends on a few factors.
✔️ Are you warming up a leftover casserole or cooking it for the first time?
✔️ Do you plan to reheat small portions or the entire casserole?
✔️ Is it frozen or thawed?
Depending on your answers, the reheating process will vary.
FAQ's
What temperature is best for reheating a casserole?
Reheat casserole leftovers in the oven, preheated to 350 degrees F. It's a perfect balance—not too much heat to burn, but not so little that it'll dry out before warming through.
How long does it take to reheat a casserole in the oven?
A cooked and refrigerated casserole only takes about 20-30 minutes until it's hot throughout. The exact amount of time varies based on the density of the casserole and specific ingredients.
For how long do you heat an unbaked casserole?
If you've assembled your casserole ahead of time, but didn't bake it yet, follow the original recipe for cook time and double-check you're using the right temperature. However, you may need to add 10-15 minutes of cook time to a cold, refrigerated casserole. Just make sure to monitor the internal temperature of any meat for the best results.
How do you reheat something in the oven without overcooking it?
Add a small amount of water or broth to the whole casserole before covering and reheating it. Make sure to drizzle the liquid evenly around the edges of the casserole and over the center, too.
Should you cover food when reheating it in the oven?
Yes! To prevent an overcooked, dry casserole, cover the baking dish tightly with aluminum foil. This eliminates any moisture loss when using the oven method—keeping everything nice and juicy.

However, the only exception to this rule is when you want your casserole topping to crisp up. For example, if you add crunchy fried onions to a green bean casserole, you can keep the foil off.
Can you put a cold casserole dish in the oven?
Nope, that's a common mistake! Always let your casserole come to room temperature, first. Putting ice-cold glass into a hot oven can cause the dish to shatter.
Should you preheat the oven before reheating food?
Always! Preheating the oven allows it to reach a temperature that is safe for cooking food. In fact, one of the most common mistakes home chefs make is not letting the oven preheat long enough.
When should you use a microwave instead of an oven?
When reheating single portions, you'll get the best results by using the microwave. However, remember to transfer the casserole leftovers to a microwave-safe dish before heating in 30-second intervals.
Should you thaw a frozen casserole before reheating it?
The general rule of thumb is yes. While you can bake from frozen, you generally get better results from letting the casserole thaw in the fridge for a day or so. Plus, it'll take less time in the oven, which means you'll get to eat sooner when dinner rolls around!
Casserole times and temps
These times are only an estimate. Be sure to check your casserole often. It's done when an instant-read thermometer registers 165F when stuck in the middle of the casserole.
| | | |
| --- | --- | --- |
| Temperature | Time | Time From Frozen |
| 300F | add 25 minutes | add 25 minutes and multiply by 2 |
| 325F | add 20 minutes | add 20 minutes and multiply by 2 |
| 350F | 30 minutes | multiply by 2 |
| 375F | subtract 5 minutes | subtract 5 minutes and multiply by 2 |
| 400F | subtract 10 minutes | subtract 10 minutes and multiply by 2 |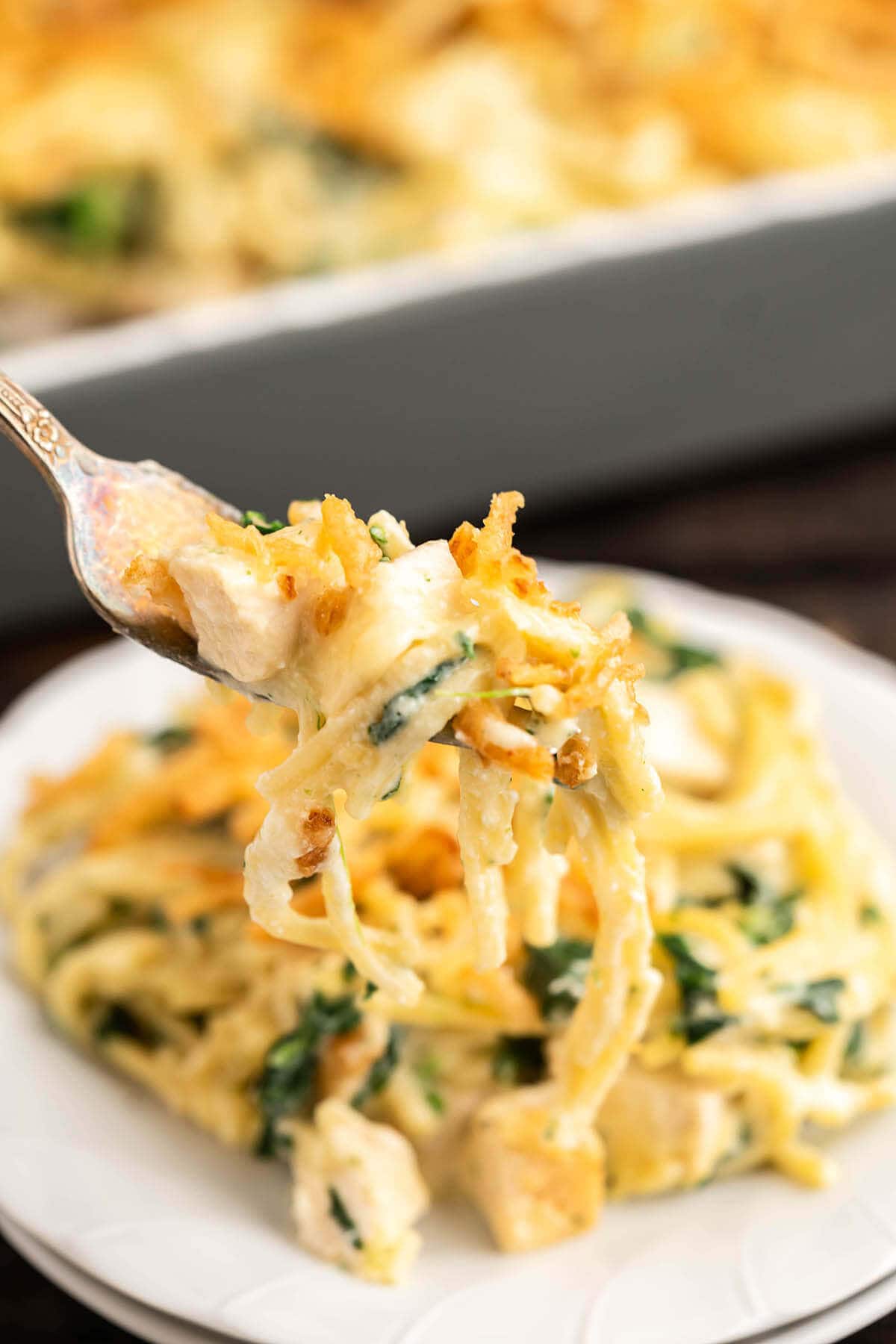 Popular easy casserole recipes
Now that you've learned the different ways and best practices for reheating a casserole, it's time to try it out. Put the easy tips into motion with these delicious recipes!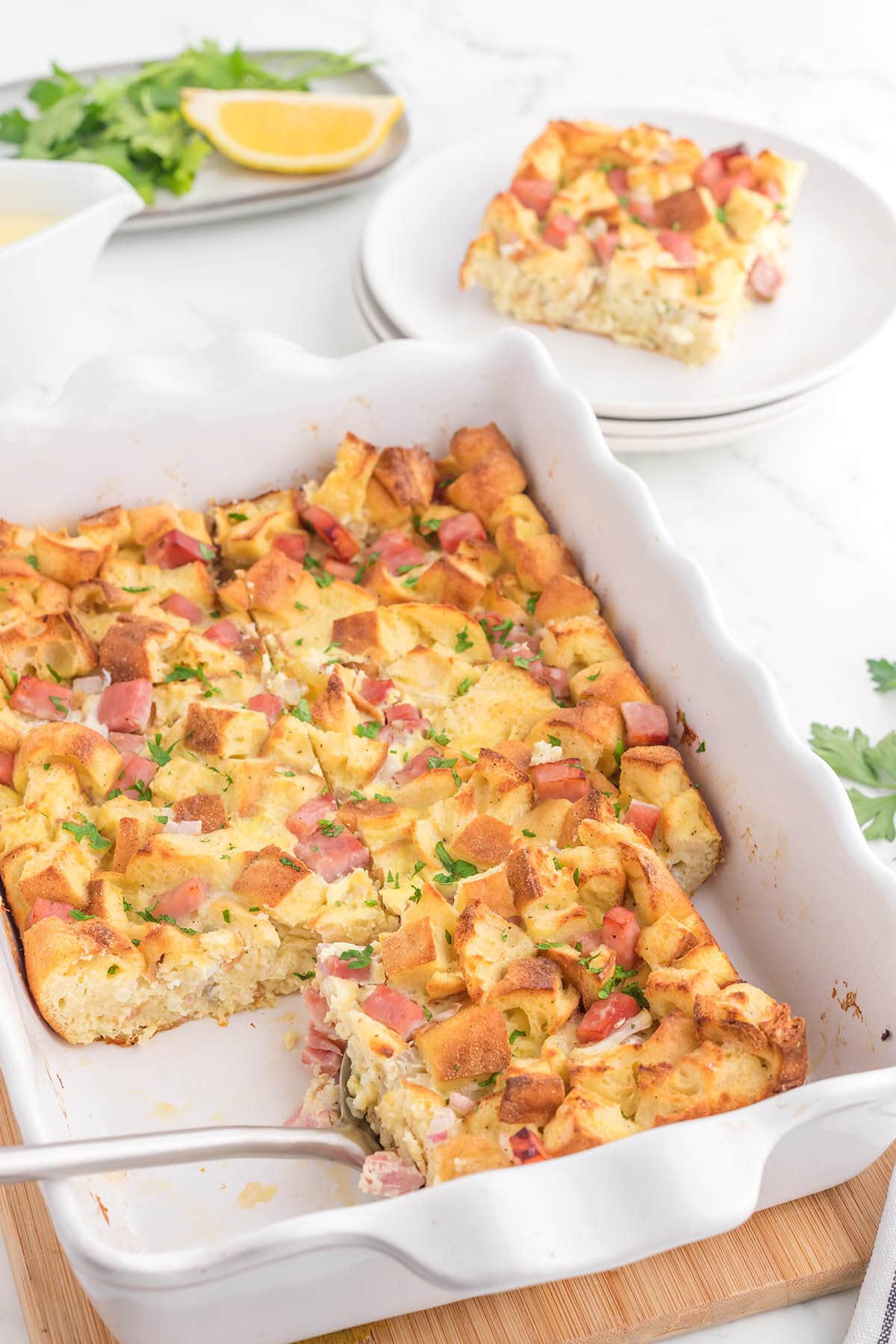 Breakfast Casseroles
Meat Casseroles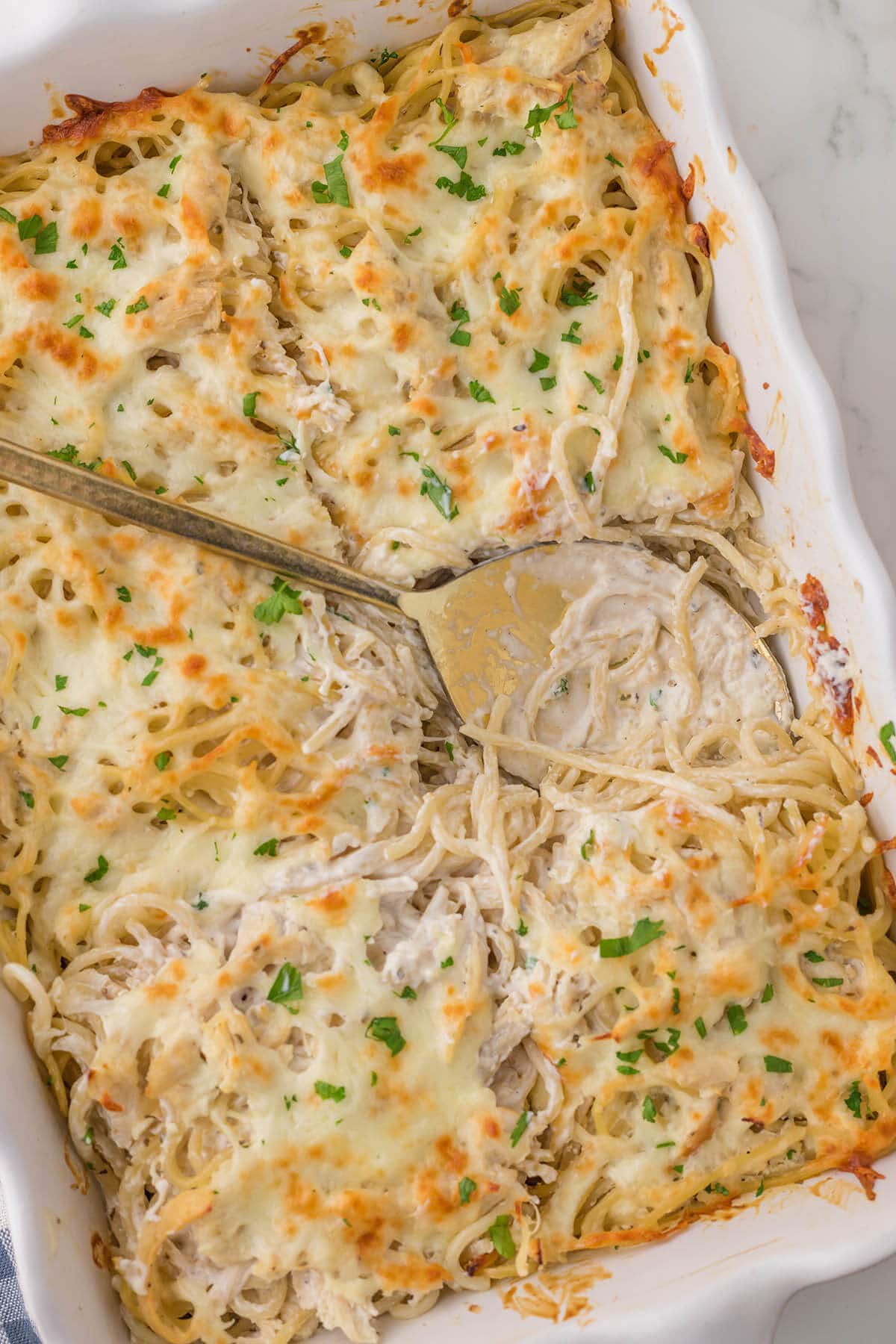 Pasta Casseroles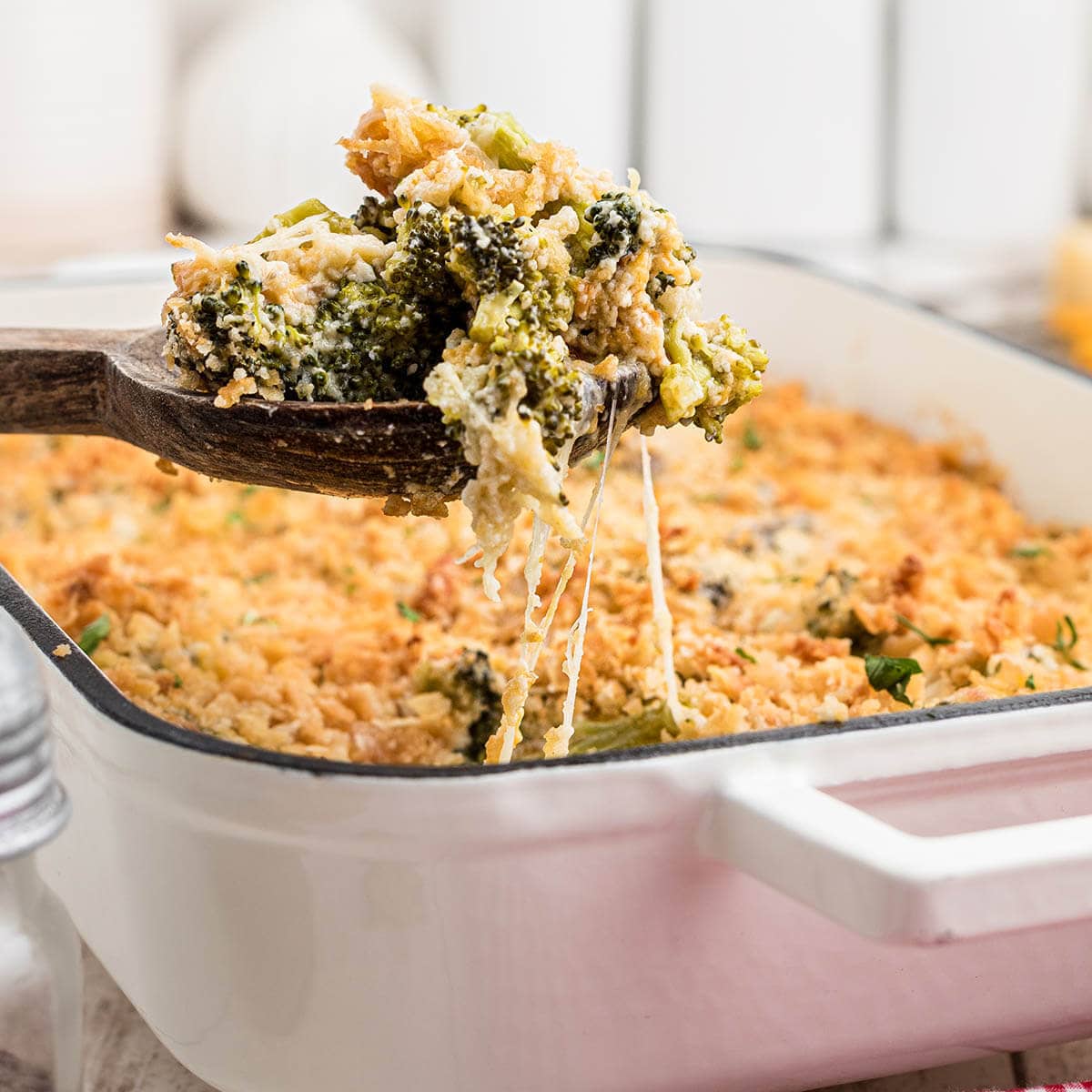 Vegetable Casseroles
Of course, a reheated casserole is most scrumptious when stored properly in the first place. Thankfully, though, it's a pretty simple process.
Learn the best ways to prepare a casserole for storage so that you get great results whether you're enjoying it the next day—or months from now!