Do you ever wonder how they get that tender juicy tri-tip at the BBQ joints, but when you make it at home it's tough and dry? It's so much easier than you think! How to cook Tri Tip on the grill is so easy and it takes just minutes! This is an easy weeknight meal that will WOW your guests!!!
How to Grill Tri Tip
Today's #SummerGrilling recipe has been sponsored by BBQGuys, however, all opinions are my own. #ad #SPONSOR #SummerGrilling #imabbqguy
All this week we will be sharing amazing summer grilling recipes, and our readers have a chance to win some amazing prizes from our generous sponsors. You're not going to want to miss a single day!
Today we're talking grilled beef. That super delicious open-the-fridge-grabbing-a-snack (well after dinner is done) grilled meat.
Yes it's THAT good!
I wish my folks were here to enjoy this with us, but they visited two weeks ago, darn! This is exactly the meal they would love! When they were here we had
Teriyaki Fillets,
Chicken Kabobs
and
Korean BBQ Beef
they are a big fan of the grill!
Of course, mom made her AMAZING Deviled Egg Potato Salad the perfect compliment to any grilled meal, YUM!
Anyway, today we're talking how to cook tri tip on the grill! Mom and Dad would totally approve!
No need to be intimidated and don't think your meal won't be tender and mouthwatering. This will be as good (better?) than your fav BBQ joint and more fun!
no standing in line
less expensive
you're the star of the grill!
How to Cook Tri Tip on the Grill
Grocery list for Grilled Tri Tip
tri tip roast
bbq sauce
olive oil
What do you eat with tri-tip?
How long does it take to cook a 3 pound tri tip?
It will take just over 30 minutes – this is an easy weeknight meal!
What temp is tri tip done?
135°F for rare
140°F for medium rare
145°F for medium
140 degrees is the recommended temperature for a tender juicy roast!
What temperature do you grill tri tip?
Sear it on both sides at a high heat and then reduce the heat cooking between 275-325 degrees.
Is tri tip a tough cut of meat?
It's very lean and it can be tough if not cooked correctly. It's not hard to cook though, just follow the step-by-step directions below!
How much is tri tip?
I got mine at Costco, it was $6.99/lb., very affordable!
How to grill Tri-Tip Roast on a Gas Grill
One of the sponsors of this giveaway is BBQ Guys. The prize they are giving away is an iGrill mini grilling thermometer. I used it to cook this roast and let me tell you it was slick!
I'm not much of a gadget girl and I had my doubts, but using the thermometer ensured the roast stayed tender and juicy!
I inserted the probe in the meat and set the app (on my phone) to the desired temperature. As I watched the internal temperature rise I was able to confidently ensure the beef would not be over or undercooked.
The app was super easy to use. It notified me when it was close to getting done and a bell chimed when the temperature was reached!
Super cool! Again, I'm not much for gadgets, but we will use this when grilling now – it worked terrifically!
More Grilling Recipes!
How to Grill Tri Tip Steak
Rub the roast with olive oil and sprinkle with dry rub.
Cover and allow to sit for an hour.
Heat the grill to high heat.
Grill on side one for 3 minutes, flip and grill on side two.
Reduce the grill heat to medium-low. The temperature of your grill should be 275-325.
Grill for approximately 20 minutes or until the internal temperature of registers to your preferred doneness, flipping occasionally.

Right before removing from the grill baste both sides with bbq sauce.
Remove from grill and allow the meat to rest. Thinly slice against the grain.
Amazon Disclosure: Some of the items below contain affiliate links; I am a participant in the Amazon Services LLC Associates Program, an affiliate advertising program designed to provide a means for us to earn fees by linking to Amazon.com and affiliated sites. However, I only promote things that I love and think you will love, too. For more information, please see our Disclosure Policy.
Many thanks to my friend Ang over at Juggling Act Mama for organizing such a wonderful giveaway event! If you haven't stopped by her blog, please check it out! And be sure and check back here for more recipes for #summergrilling
Tried it and love this recipe? I knew you would!! Please share your comments below along with a five-star rating, you'll make my day!
Be sure to tag me on Instagram @bowl_me_over or #bowlmeover – so I get to see all of your great pictures!!
Print
How to cook Tri Tip on Grill
Easy step by step instructions to cook a tri tip on the grill. This method will ensure juicy tender beef every time! This is an easy weeknight meal!
Ingredients
1

3 lb.

tri tip roast

1/4

cup

dry rub

this is my recipe, but use your favorite!

1

cup

bbq sauce

2

tbsp

olive oil
Instructions
Rub the tri tip roast with olive oil and sprinkle with rub, making sure to get in all the nooks and crannies.

Cover with plastic wrap and allow to sit for an hour for the meat to absorb the flavor.

Heat the grill to high heat. Insert the probe in the thickest part of the meat.

Grill on side one for 3 minutes, flip grill on side two. Reduce the grill heat to medium-low. The temperature of your grill should be 275-325.

Grill for approximately 20 minutes or until the internal temperature of registers to your preferred doneness. Flipping occasionally. Right before removing from the grill baste both sides with bbq sauce.

Remove from grill, rest on platter tented with foil to keep the meat warm. Slice thinly against the grain. Serve with additional bbq sauce to pass. Enjoy!
Notes
135°F for rare
140°F for medium rare
145°F for medium
Nutrition
Calories:
488
kcal
|
Carbohydrates:
21
g
|
Protein:
47
g
|
Fat:
22
g
|
Saturated Fat:
7
g
|
Cholesterol:
147
mg
|
Sodium:
610
mg
|
Potassium:
858
mg
|
Sugar:
15
g
|
Vitamin A:
185
IU
|
Vitamin C:
0.7
mg
|
Calcium:
99
mg
|
Iron:
4.8
mg
Sign up for emails here!
Don't worry, we don't share emails!
Meet the Sponsors for Summer Grilling Recipes
Our generous sponsors have made this #SummerGrilling possible! Each of these wonderful company's are providing products for our giveaway.
BBQ Guys
Prize: iGrill mini grilling thermometer
The iGrill mini grilling thermometer is a pocket-sized smart thermometer that takes the guesswork out of grilling, so knowing exactly when to take your meat off the grill has never been easier. #imabbqguy
Farmer's Pantry
Prize: 1 case Cornbread Crisps in assorted flavors
Farmer's Pantry makes wholesome, hearty snacks that fill you up and taste great. We know the more satisfied we are, we're more likely to be our best self. Live our best life; do our best work. Made with ingredients from American farms. #CornbreadCrisps
Hamilton Beach – Prize: Indoor Searing Grill
With the Hamilton Beach® Indoor Searing Grill, you can enjoy outdoor grilled flavor anytime you want, regardless of the weather. There are two secrets to its excellent grilling capability. The Searing Grill's high-heat searing temperature locks in juices and flavor, giving your meat better taste, texture and appearance. What's more, its unique hooded design helps keep in flavor to give your food that authentic outdoor grilled taste. #HamiltonBeach
Joy Jolt – Prize: set of High Ball Glasses
So many of the moments you enjoy most include raising a glass. Whether you're hosting poker night, celebrating a promotion, or getting together "just because." You deserve to drink in style. DRINK WITH JOY. ENJOY THE JOURNEY. #JoyJolt
The Spice House – Prize: Best Seller Collection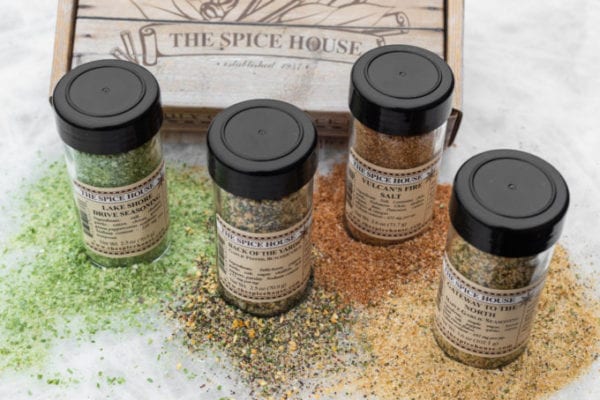 The Spice House is a purveyor of over 400 premium spices – all expertly sourced from across the globe. Our spice artisans hand-grind and blend our spices in small batches to ensure that your spices are as fresh as possible for more flavorful and delicious kitchen creations.
The Spice House's Best Seller's Collection contains our four best-selling Spice House blends of all time. It took 60 years of tinkering to create these four masterpiece spice blends. Each blend in our Best Sellers Box adds a burst of flavor that's perfect for grilling any protein or veggie. #TheSpiceHouse
Torani – Prize: A year supply of Torani Syrups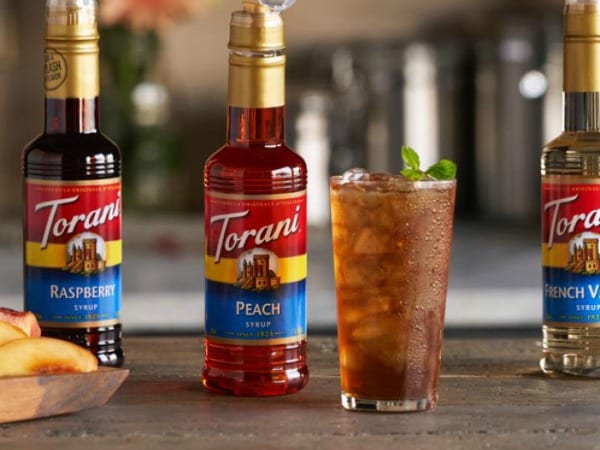 Torani believes in flavor for all and opportunity for all. In the beginning, Rinaldo and Ezilda Torre visited family in Lucca, Italy. They returned home to San Francisco with handwritten recipes, which they used to create authentic flavored syrups. Needless to say, the syrups we're a hit. A lot has happened since then, but our belief has remained the same: Flavor for All, Opportunity for All. It means that not only are the products we make inclusive and approachable, but so is our success. We believe everything starts with people, and the only way to truly succeed is to succeed together. #ToraniFlavor
Best Grill Recipes Creators
Our recipe creators for #SummerGrilling have amazing websites! You'll want to visit them all throughout the week so see their fabulous grilling creations:
Juggling Act Mama, Cheese Curd in Paradise, Life Currents, Bowl Me Over, Everyday Eileen, Hezzi D's Books and Cooks, Bloghetti, Doodlecraft, Who Needs a Cape, The Mandatory Mooch, For the Love of Food, Frugal & Fit, The Foodie Affair, House of Nash Eats, A Day in Candiland, Karen's Kitchen Stories, Live Love Texas, Lazy Budget Chef, Simple and Savory, and Our Good Life. Our awesome bloggers are throwing in $100 cash prize for the giveaway, too!
Find Us on Pinterest
Be sure to follow the #SummerGrilling Pinterest board for tons more recipe ideas:
Enter the #SummerGrilling Giveaway!
Official Rules and Conditions for the #SummerGrilling Giveaway: Official Rules and Conditions for the #SummerGrilling Giveaway: One grand prize winner will receive a prize package including:
Case of Cornbread Crisps from Farmer's Pantry
Indoor Searing Grill from Hamilton Beach
Stella High Ball Glassware from Joy Jolt
Best Seller Collection from The Spice House
1 Year Supply of Syrups from Torani
$100 via PayPal
Open to US residents 18+. One (1) winner will be chosen. Prize must be claimed within 48 hours of announcement or a new winner will be drawn. Prize will be delivered electronically. All entries will be verified. This giveaway is in no way associated with Facebook, Pinterest, Twitter, Instagram, Rafflecopter, or any other entity unless otherwise specified. Giveaway ends 5/18/2019. Enter using the widget below. Comment each day for even more chances to win!