Last Word Cocktail Recipe – A four-ingredient cocktail that is super easy to make. Gin, chartreuse and maraschino liqueur blend with tangy lime for a perfectly balanced drink!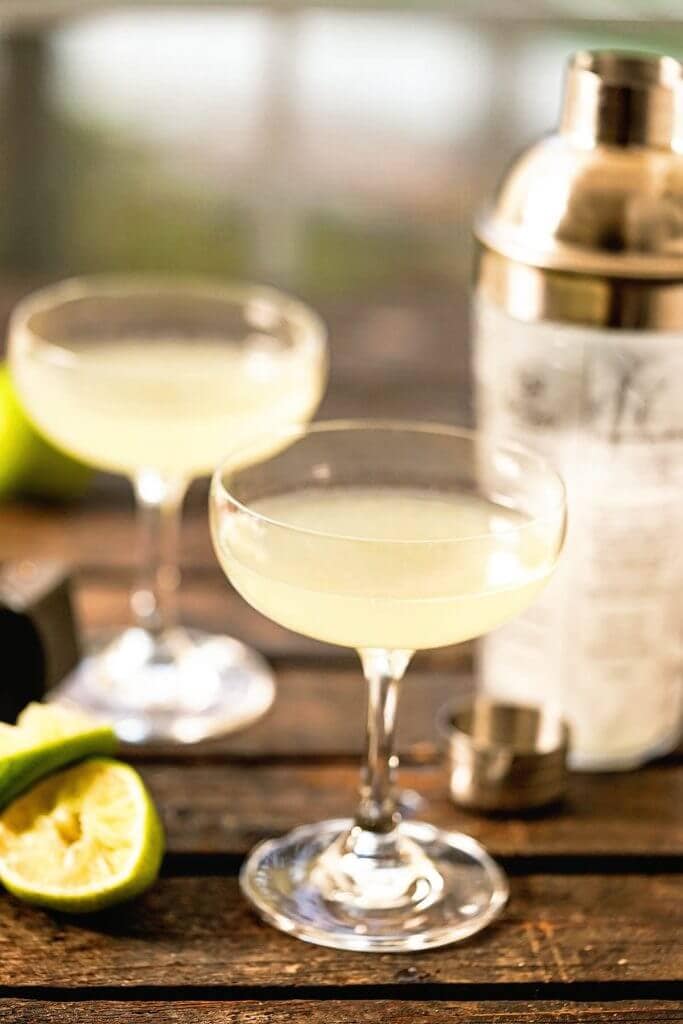 Cocktail Recipe Last Word
This fall when we traveled to New Mexico we had a loonnngggg layover in San Diego. Now I wasn't about to complain because we used free airline points and didn't spend a dime.
But when you're stuck in the airport for hours…. what do you do? We ate. We read. Then when we got bored, we stopped at the bar for a cocktail.
I asked the bartender to surprise me. I explained I like drinks that aren't too sweet like a Whiskey Old Fashioned Sour or a Poloma. She suggested this and I said sure, I'd give it a try!
Whew, I was glad we had nothing to do but rest and relax! This cocktail will sneak up on you similar to a Long Island Ice Team. It packs a punch!
Last Word Cocktail Ingredients
Last Word Cocktail Recipe – Ring in the New Year or be the life of the party toasting with this great cocktail!
Gin – you don't need to purchase the most expensive gin. It's ok to use a mid-range selection. Bombay would be great, we like Pomodore Gin.
Chartreuse liqueur – Chartreuse comes in both yellow and lime green, be sure to choose the green.
Maraschino liqueur – a dry liquor that tastes like sour cherries and is slightly sweet. I found Chartreuse and Maraschino liqueur at Total Wines and More.
Lime – great citrus flavor and tangy goodness!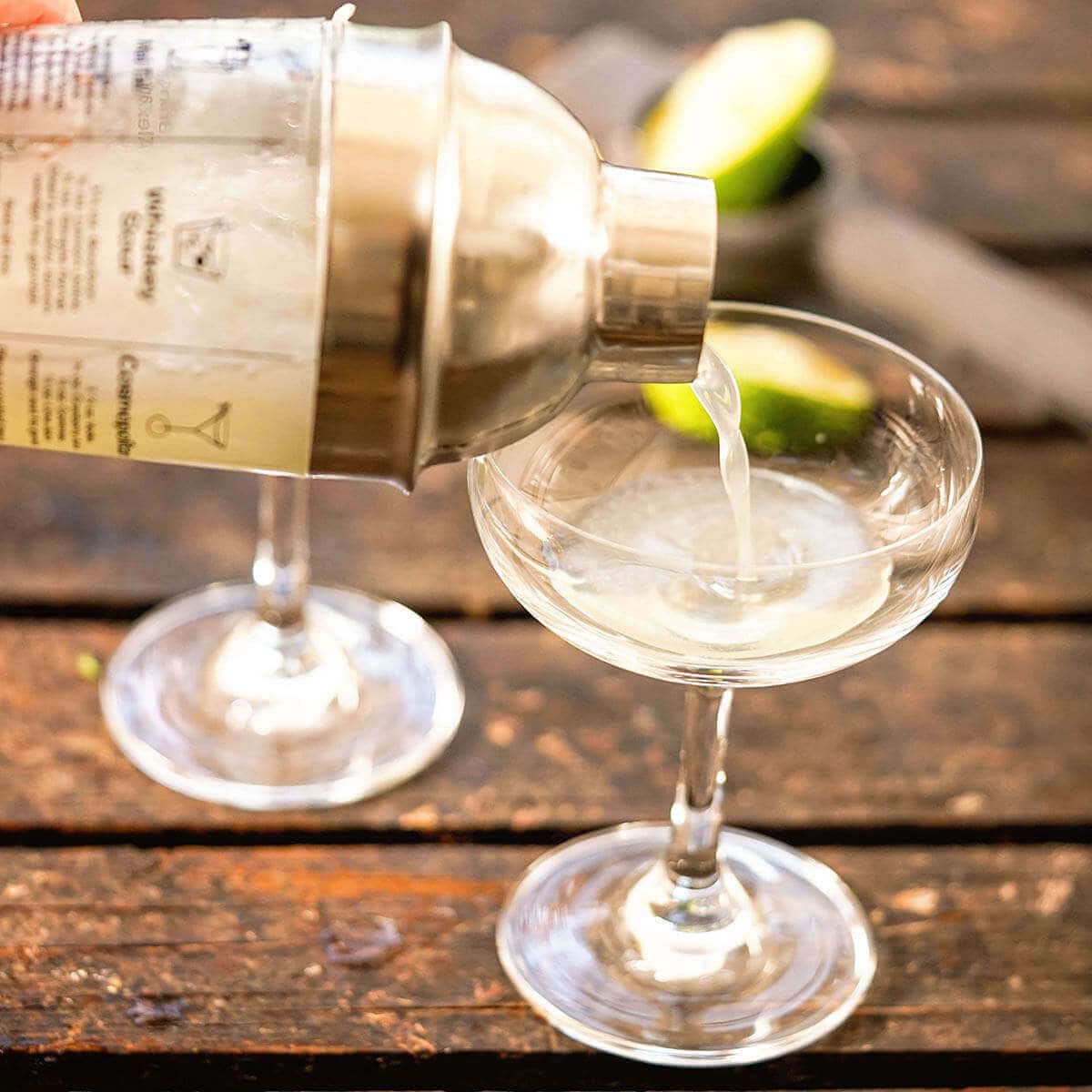 Recipe for The Last Word Cocktail
Best serving glasses:
A coupe is the first choice, a martini glass would also work in a pinch!
This is a strong cocktail. If you're going to purchase glasses, look for smaller 5-6 oz. glasses.
Steps to make this cocktail
Fill a cocktail shaker with ice and add the liqueurs.
Squeeze in the lime.
Add the lid and shake it vigorously until the cocktail is chilled.
Strain into glasses and serve!
Tips to make a great cocktail
I learned a great tip from my son-in-law who worked his way thru college as a bartender. When a recipe calls for "shaking", shake it vigorously, really make it a workout! Shaking not only mixes the liquid but it also chills it.
No martini shaker? You don't have to buy one. You can also use a mason jar with a screw-top lid!
More of my favorite drinks from the blog!
Appetizers and party food to serve!
If you're looking to make it a party, you'll definitely want to add some appetizers and bites. Bacon Wrapped Dates are delicious and perfect finger food. A few more ideas are:
Stuffed Mushrooms – these are SO. GOOD. I've made a meal out of these. One of my favs!
Roasted Grape Crostini – surprisingly easy and so fancy, this is an AMAZING bite!
Pot Stickers – fun to make and always popular! You can even make these ahead and freeze. Then cook just cook at party time, YUM!
You may need:
I am a participant in the Amazon Services LLC Associates Program, an affiliate advertising program designed to provide a means for us to earn fees by linking to Amazon.com and affiliated sites.
Some of the items below contain affiliate links, however, I only promote things that I love and think you will love, too. For more information, please see my Disclosure Policy.
When you make this please be sure to tag me on Instagram @bowl_me_over or #bowlmeover – I'd love to see your pictures! And if you get a chance, please comment and leave me a ⭐⭐⭐⭐⭐ rating below!
The Last Word Cocktail Recipe