Last Word Cocktail Recipe - A four-ingredient cocktail that is super easy to make. Gin, chartreuse and maraschino liqueur blend with tangy lime. This prohibition-era cocktail is a perfectly balanced drink!
Next time try a Whiskey Old Fashioned, I love this classic cocktail!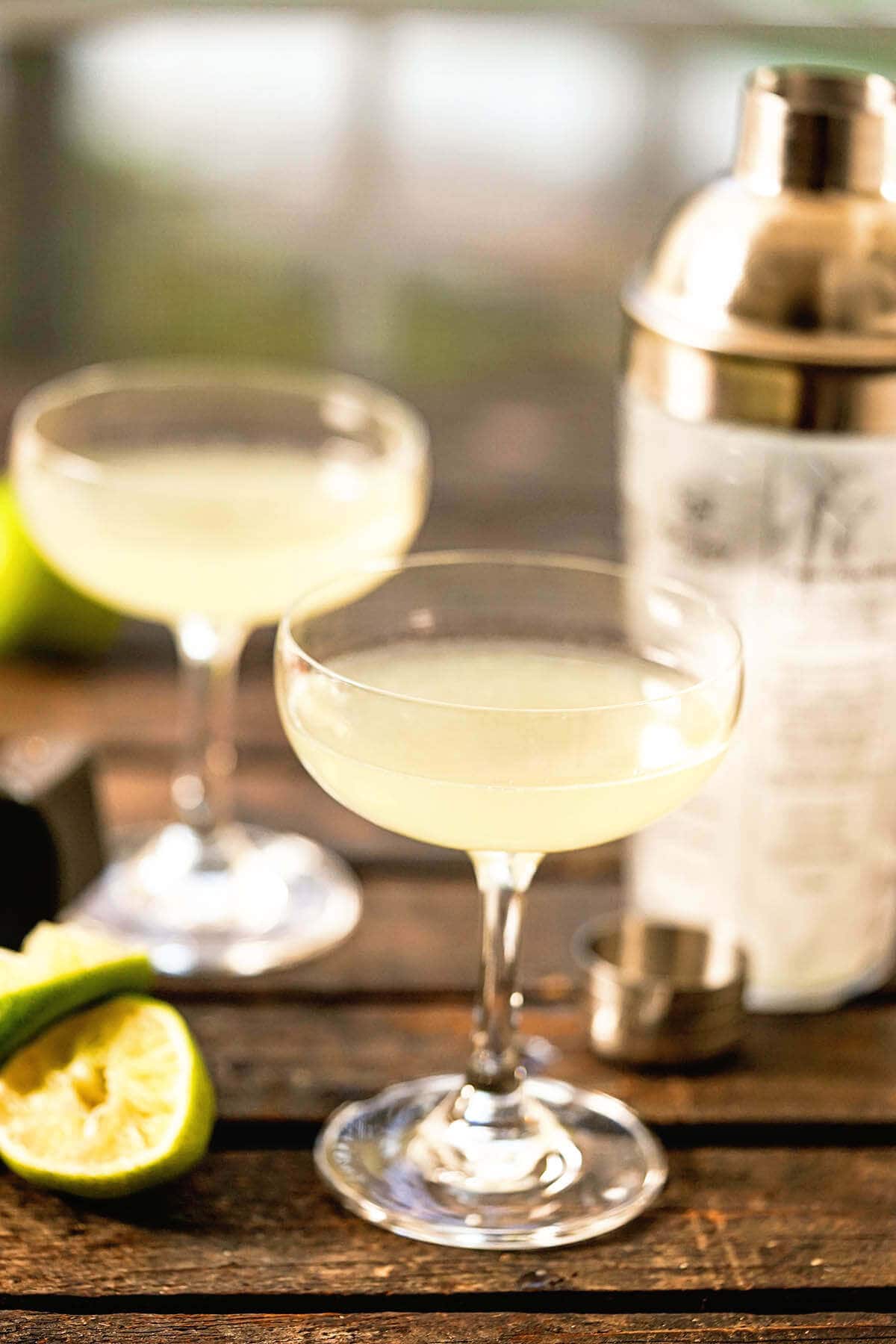 Jump to:
This recipe is meant for people over 21 years old. Please drink responsibly.
Why you'll love this recipe
✔️ it's not too sweet.
✔️ the Last Word Cocktail is a classic recipe and super easy too make!
✔️ it's perfect for a party or to ring in the New Year!
Ingredients
Gin - you don't need to purchase the most expensive gin. It's ok to use a mid-range selection. Bombay would be great, we like Pomodore Gin.
Green chartreuse liqueur - Chartreuse a French herbal liqueur comes in both yellow and lime green, be sure to choose the green.
Maraschino liqueur - a dry liquor that tastes like sour cherries and is slightly sweet. There are many brands of maraschino liqueur. Choose the one that works for your budget.
Fresh lime juice - great citrus flavor and tangy goodness - don't skip the lime!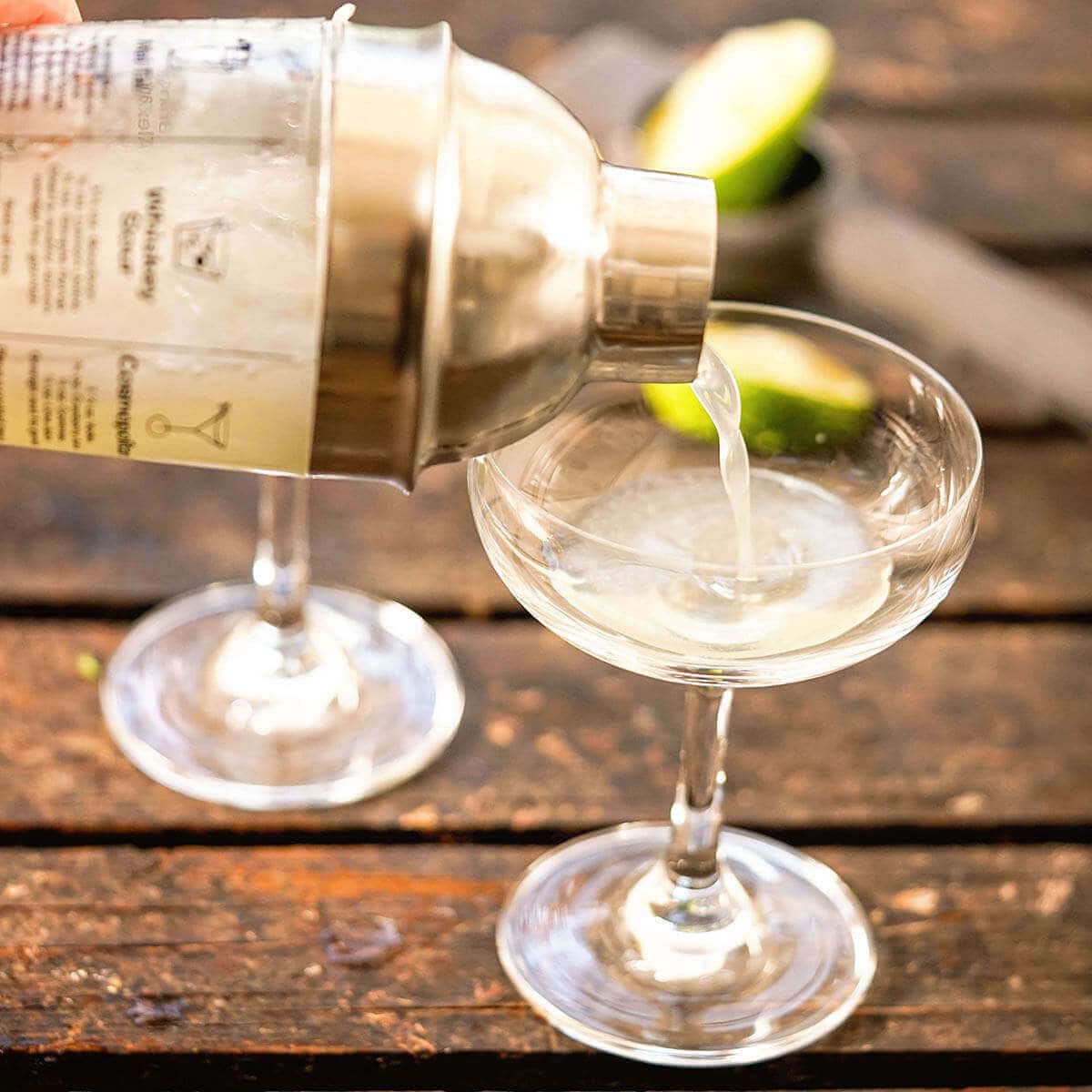 Instructions
Fill a cocktail shaker with ice.
Add equal parts gin, chartreuse and maraschino liqueurs.
Squeeze in the lime.
Add the lid and shake it vigorously until the cocktail is chilled.
Strain into glasses and garnish with a lime twist or lime wheel. Bottoms up!
Equipment
The following are affiliate links. We are a participant in the Amazon Services LLC Associates Program, an affiliate advertising program designed to provide a means for us to earn fees by linking to Amazon.com and affiliated sites.
Best serving glasses:
A coupe glass is the first choice, a martini glass would also work in a pinch!
This is a strong cocktail. If you're going to purchase glasses, look for smaller 5-6 oz. glasses.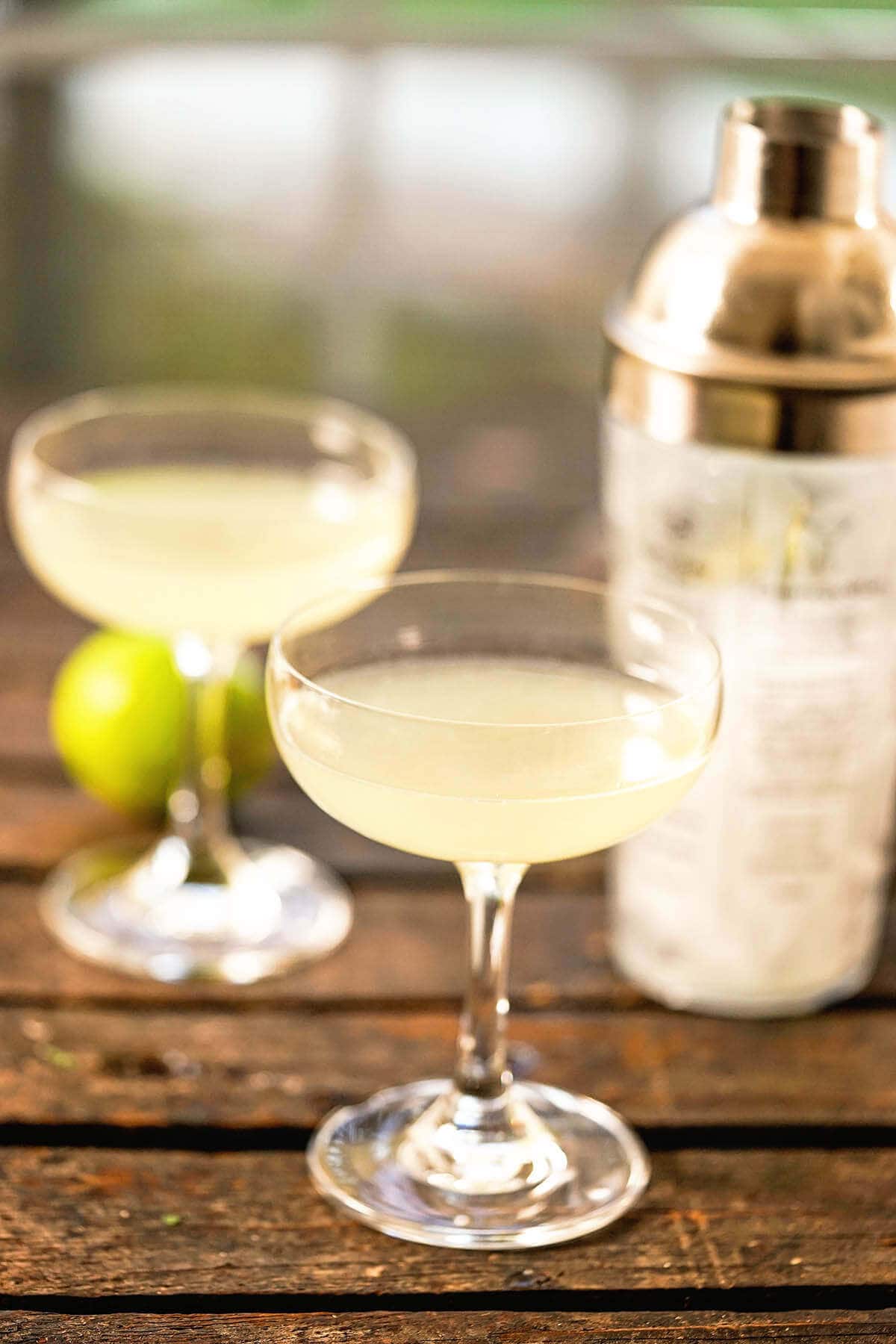 FAQ's
What does the last word cocktail taste like?
It's tart and dry and just a tiny bit sweet. This cocktail is perfectly balanced.
Where was the last word cocktail created?
The last word dates back to 1922. It was created just before Prohibition and first served at the Detroit Athletic Club, served by Frank Fogarty. Revived in the 2000's by Murray Stenson at the Zig Zag Cafe in Seattle.
What is the best gin for a last word?
Because this is a mixed drink, you do not need an expensive gin for this recipe. London dry gin, Bombay Gin or Pomodore Gin would all be good choices.
Can you substitute lemon juice for the lime?
Of course you can, but I don't recommend it. This mixed drink has complex flavors and sticking with the original recipe will ensure it's perfectly balanced.
What is Chartreuse liqueur?
Chartreuse is a French liqueur with a herbaceous note that comes in yellow and green. It's a secret blend made by monks since the early 1700's.
Recipe backstory
If you're wondering where the Last Word Cocktail came from, it goes back to the prohibition era and bathtub gin. It wasn't fancy and this cocktail packs a PUNCH!
Tips
Shake the cocktail vigorously! Shaking not only mixes the liquid, but it also chills it.
No martini shaker? You don't have to buy one. You can also use a mason jar with a screw-top lid.
I found Chartreuse and Maraschino liqueur at Total Wines and More, but I'm sure you can find it at any liquor store.
Related recipes
More gin based cocktails
Serve with
If you're looking to make it a party, you'll definitely want to add some appetizers and bites. Bacon Wrapped Dates are delicious and perfect finger food. A few more ideas are:
Stuffed Mushrooms - these are SO. GOOD. I've made a meal out of these. One of my favs!
Roasted Grape Crostini - surprisingly easy and so fancy, this is an AMAZING bite!
Pot Stickers - fun to make and always popular! You can even make these ahead and freeze. Then cook just cook at party time, YUM!
The Last Word Recipe
Last Word Cocktail Recipe - Only 4 ingredients to party fun! This cocktail is super easy to make and the liqueurs blend perfectly with tangy lime for a yummy balanced cocktail! This one packs a punch!
As an Amazon Associate I earn from qualifying purchases.
Ingredients
1

shot

chartreuse liqueur

1

shot

maraschino liqueur

1

shot

gin

1

lime

juiced
I earn a commission from Instacart from qualifying purchases.
Instructions
Add a shot of each liqueur to a cocktail shaker filled with ice.

Squeeze the lime into the shaker.

Cover and shake vigorously for 30 seconds, strain into glasses.
Notes
Tips to make The Last Word Cocktail
When a recipe calls for "shaking", shake it vigorously! Shaking not only mixes the liquid but it also chills it.
No martini shaker? Substitute with a mason jar with a screw top lid!
Nutrition
Calories:
199
kcal
|
Carbohydrates:
19
g
|
Protein:
1
g
|
Fat:
1
g
|
Saturated Fat:
1
g
|
Sodium:
1
mg
|
Potassium:
34
mg
|
Fiber:
1
g
|
Sugar:
16
g
|
Vitamin C:
10
mg
|
Calcium:
11
mg
|
Iron:
1
mg
Sign up for my recipes here!!
Don't worry, we'll never share your email.
Recipe backstory
This fall when we traveled to New Mexico we had a loonnngggg layover in San Diego. Now I wasn't about to complain because we used free airline points and didn't spend a dime.
But when you're stuck in the airport for hours.... what do you do? We ate. We read. Then when we got bored, we stopped at the cocktail bar!
I asked the bartender to surprise me. I explained I like drinks that aren't too sweet like a Poloma. She suggested this and I said sure, I'd give it a try!
Whew, I was glad we had nothing to do but rest and relax! This Last Word Cocktail Recipe will sneak up on you. Similar to a Long Island Ice Tea, this drink packs a punch!