On a warm summer afternoon, there's nothing quite as satisfying as a good steak, flavorful hot dogs, or hearty serving of veggies cooked over a hot grill. This season, make the best food ever by avoiding the 15 most common grilling mistakes!
Since many people only get to grill during the summer months, reviewing the proper cooking processes, food safety tips, and best practices is always a good idea.
Whether you consider yourself a grilling newbie or one of the neighborhood's grill masters, you'll definitely want to brush up on this important information.
With the mouthwatering aroma of grilled goodies wafting out of your yard, you'll impress your closest friends and all the neighbors around the block. I hope you're ready to share!
Jump to:
1. Not preheating the grill
One of the biggest mistakes you can make is not letting the grill preheat. Just because the grill feels hot after a minute or two doesn't mean it's ready for cooking.
Be sure to let the grill preheat for at least ten minutes—with the cover on. Like good stainless steel pans, hot grates don't stick to your food.
So, if you find that your chicken or steaks are sticking or tearing away from the grill, you likely rushed the preheating process. Patience is key—and worth it!
2. Dirty grill grates
Another one of the most common mistakes beginners make is letting the grill gates get dirty. You wouldn't use a filthy pan on your stove, so why let the grates build up with oil and charred meat remnants?
Clean the grill with a wire brush each time you finish grilling—or, as soon as the grill is cooled enough to handle safely. A dirty grill is a fire hazard!
And, if that's not enough persuasion, food sticks to dirty grates. So, cleaning the cooking grates with a quality grill brush makes the whole process easier and more enjoyable.
Learn how to season the grill here!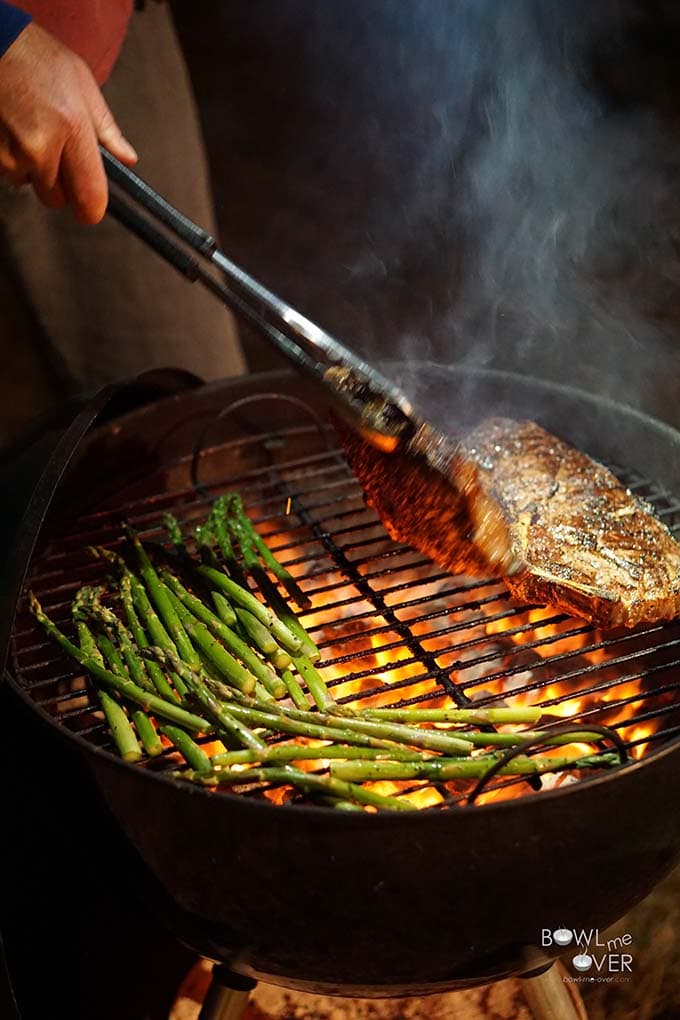 3. Spreading the charcoal prematurely
When using a charcoal grill, let the embers get piping hot before spreading the charcoal around. Otherwise, the coals take much longer to reach a proper temperature.
However, you're good to go once you see glowing, red-hot coals! They're hot enough to move them around at that point without hindering the most important heat source.
4. Always make sure your grill is hot
Cooking meat at the right temperature is crucial to the end result. Your grill may start off hot, but if you lose too much heat when you open the grill, your food will suffer.
A simple way to eliminate this grilling mistake is to learn the different temperature zones of your grill. For consistently good results, close the grill and allow it to reheat, if necessary, before adding more food.
5. Running out of fuel
No matter what type of grill you use, fuel makes it happen. Don't work hard preparing your burgers or marinating the chicken only to find you're out of wood chips—and the store is closed. Talk about a bummer BBQ.
Always have a backup source (stored properly), just in case!
6. Overcooking or undercooking the meat
The difference between a good steak and a great steak is finding the "just right" balance. In fact, the same applies to all of the different meats (as well as vegetables and potatoes.)
Pay close attention to the recommended cook times, and don't get distracted playing a game of Frisbee!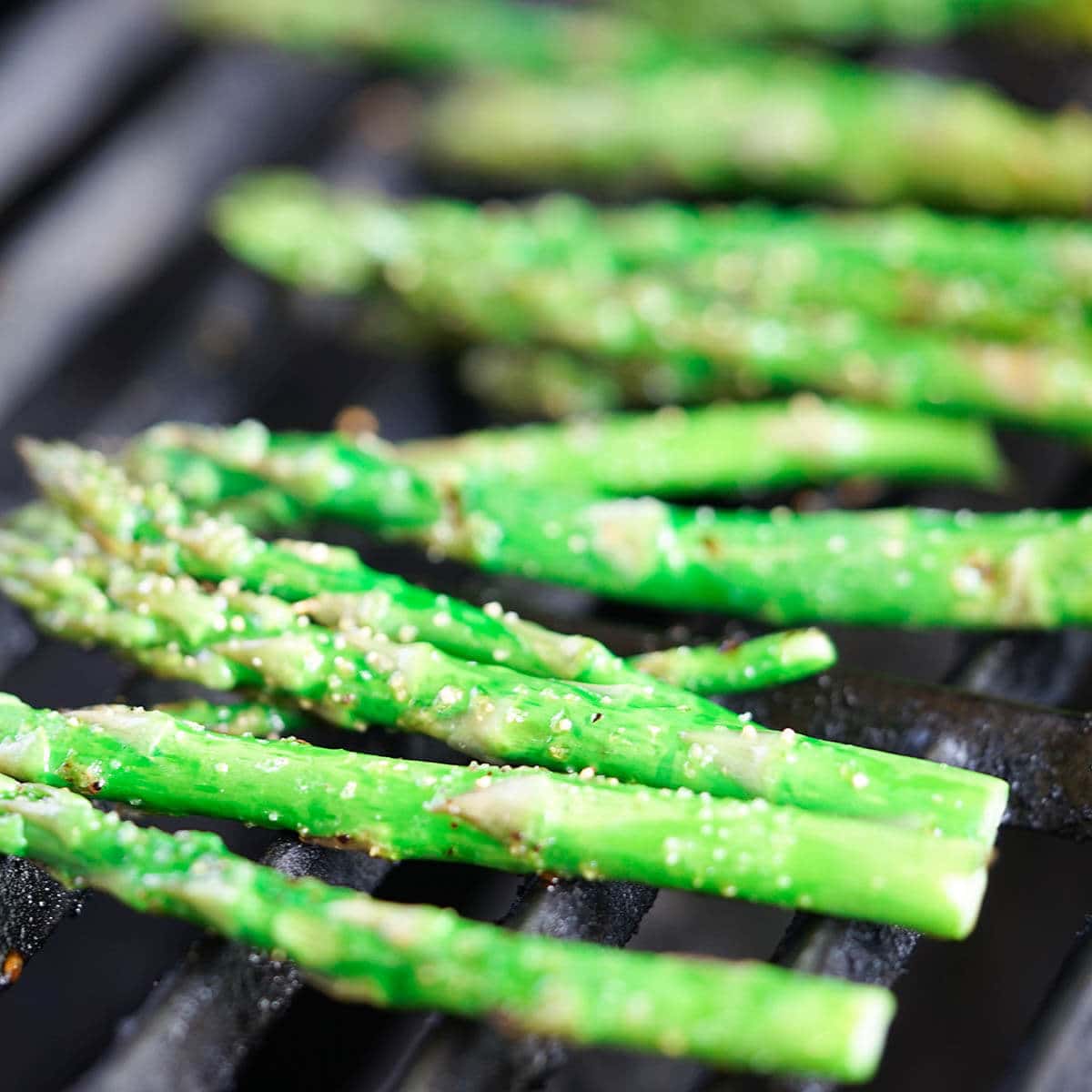 7. Not oiling the grates
Besides preheating the grill grates, the best way to ensure your food doesn't stick is to oil them! Most grillers recommend against spraying oil around the grill (high heat + uncontrolled oil can be dangerous!)
Instead, use a paper towel to apply a little vegetable oil to the grates. Avoid letting excess oil drip off, as it can cause a flame up.
8. Opening the grill too often
Opening and closing the grill lid lets heat out, lowering the temperature of your grill. (Remember the problems that can cause? See #1 and #4 for a reminder!)
It may seem common sense, but keep the grill lid closed as much as possible when cooking thick pieces of meat. The general rule of thumb is to keep the lid closed for any meat thicker than ¾ of an inch. Anything less, you can keep the lid open.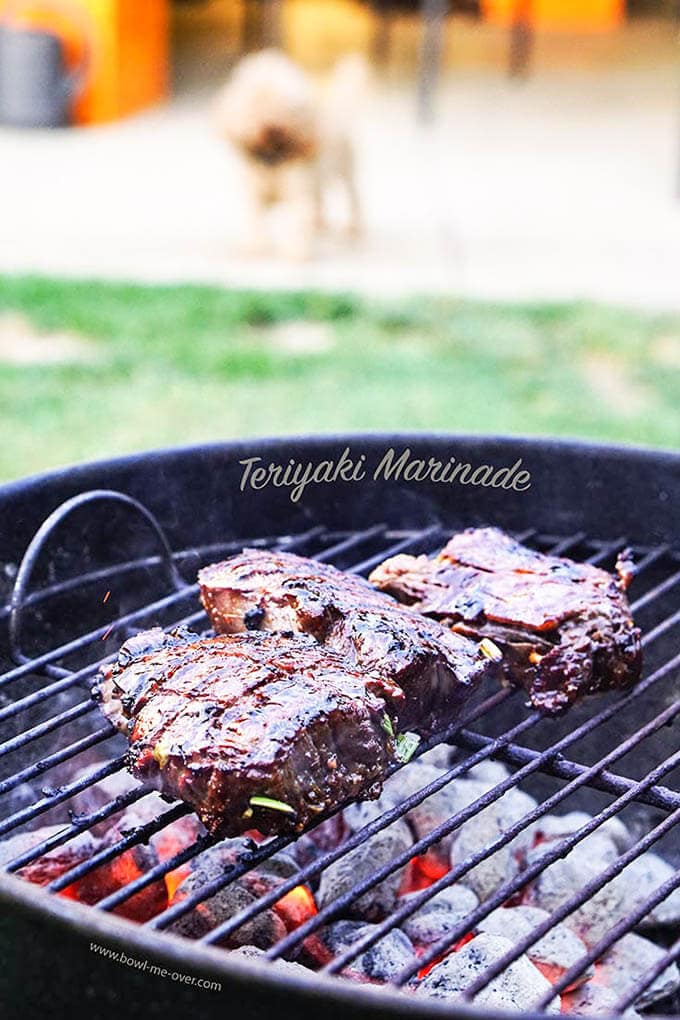 9. Poking the meat to see if it's done
Home cooks benefit by learning the visual cues of meat at rare, medium, and well-done. Poking the meat (or worse—cutting into it!) to check for doneness is a bad idea unless you prefer dry, tough meat. It releases juices too early (see #15), and you can't get 'em back once they're out.
Don't make this grilling mistake!
Instead, be sure to invest in a good meat thermometer. Memorize the safe internal temperatures of food at certain cooking levels. For example, steak is considered rare at 125 degrees F and well done at 160.
However, chicken must reach an internal temperature of 165 degrees F to be considered safe. Pork chops are cooked at 145 degrees (this was recently reduced from 160 by the USDA.)
Of course, always insert the thermometer into the thickest portion of the meat for accurate readings. And, remember to wash the temperature probe before reinserting it if the temperature was too low the first time.
10. Not adjusting the vents
You may not think the vents of the grill are a big deal, but they'll help you achieve the perfect steak, chicken breasts, and whatever else you're cooking.
The vents of a grill control the fire, which, in turn, controls the heat. When they're open, you give the fire more oxygen, so it'll continue to burn and grow. As you start to close the vents, you cut off the oxygen supply. This prevents the fire from burning out of control.
Grill masters generally recommend making small, gradual changes to the vents and waiting five or ten minutes to see how it affects the size of a fire. The more you use the grill and vents, the better you'll learn to adjust them.
11. Grilling Mistake - Not Using an instant-read thermometer
Spoiler alert: an instant-read thermometer is okay if you don't have any other option. It's much better to check for internal temperature than to cut the meat to check for doneness.
However, there is a much better option: a meat thermometer. While instant thermometers cannot withstand continual high heat, meat thermometers are made to stay in the meat the entire time it cooks.
This way, you'll know the exact moment your food reaches optimal doneness.
12. What to do if there's a flare-up or fire
Big flames that engulf your food might seem like a way to cook the meal faster, but it's an unsafe practice that can negatively impact the flavor of your food—or worse. Always control flare-ups before they get out of control.
Accidents can and do happen when working with higher temperatures and open flames. Before using a charcoal grill, gas grill, or pellet grill, make sure to read the instructions manual and learn how the manufacturer recommends handling fires.
Friendly reminder: it's always a good idea to have a working fire extinguisher on your property—just in case!
13. Using grilling utensils
Long spatulas and tongs are the best grilling utensils to flip, turn, and serve your grilled meats. BBQ forks are common, but they release juices and make the meat taste tough and dry.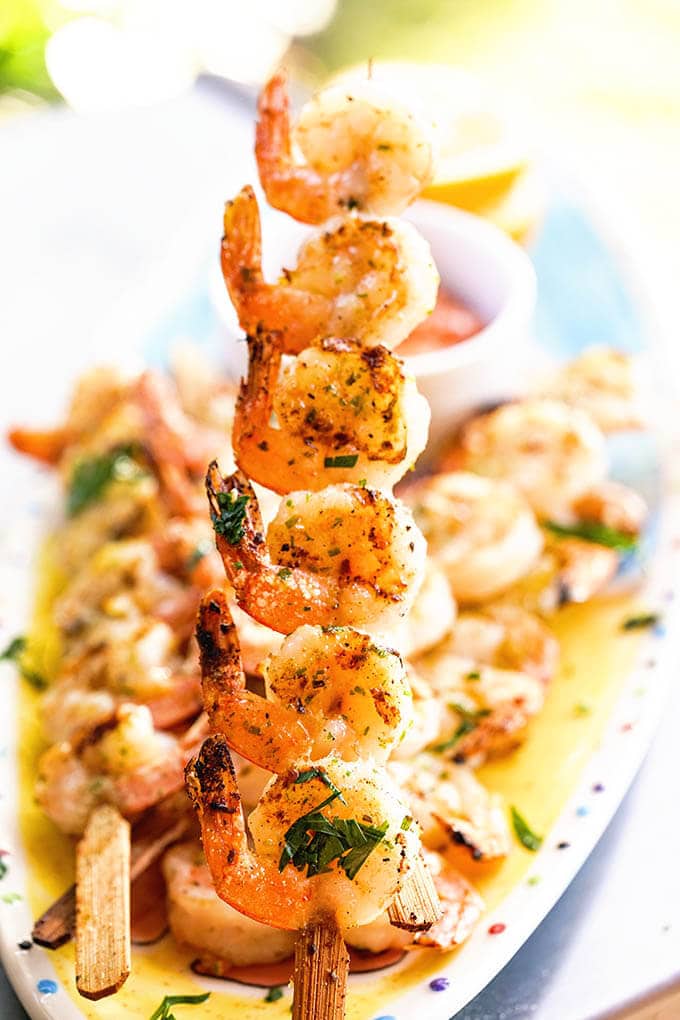 14. Not using a fresh platter
Placing cooked food on the same platter you used for raw meat is considered cross-contamination. In other words, you just dredged your safe, cooked food through all the bacteria and yuckiness that raw meats can carry.
It's a rookie mistake that can give you a bad bout of food poisoning! The same goes for spatulas, spoons, brushes, and other tools that haven't been "sterilized" with high heat or properly cleaned.
15. Grilling Mistake Not letting the meat rest
If you want a great steak, resting meat is essential—both before and after cooking.
On the other hand, meat needs to rest after grilling, too. Here's the science: as meat cooks, the juices run toward the edges. If you cut in right away, those juices will leak out all over your plate.
Resting allow the juice to redistribute evenly throughout the meat, so when you dig in, it's tender and juicy all the way through.
If you get impatient, learn to factor resting into the cooking time! This way, you won't be tempted to rush the process.
Be sure to let chicken, pork or steak rest. That way the juices redistribute into the meat. This will make it tender and juicy!
Equipment
The following are affiliate links. We are a participant in the Amazon Services LLC Associates Program, an affiliate advertising program designed to provide a means for us to earn fees by linking to Amazon.com and affiliated sites.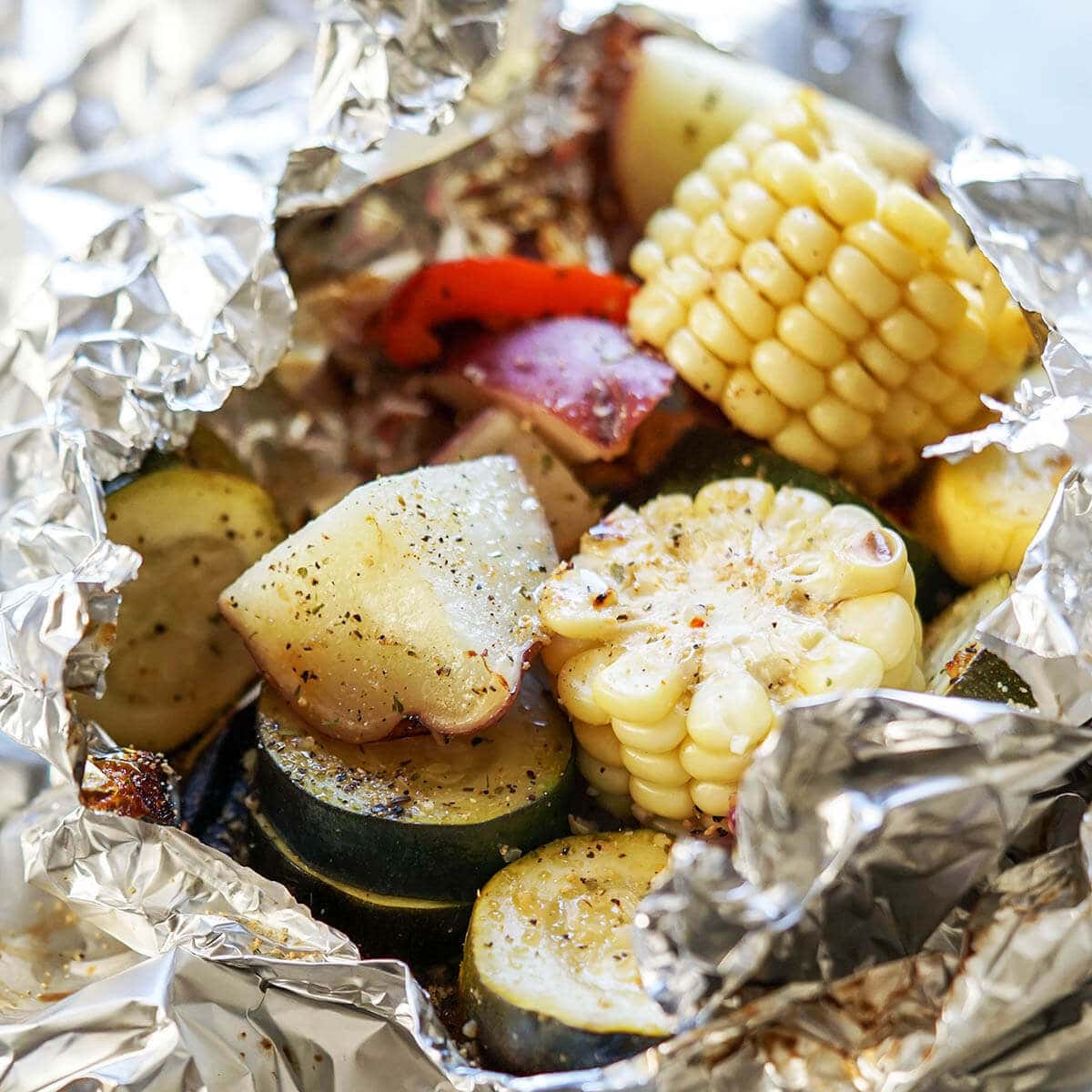 Grilled Vegetables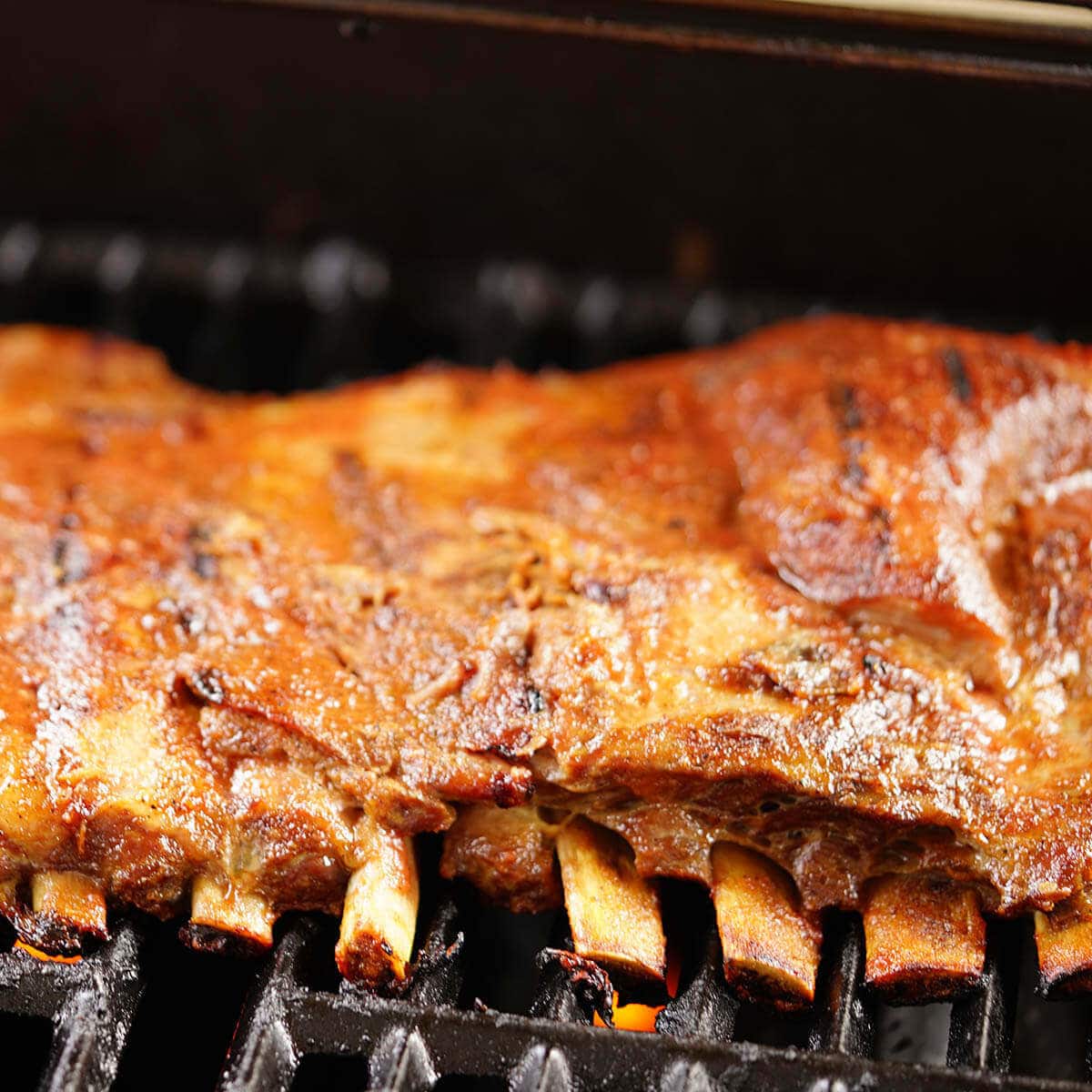 Great dry rubs
Grilled chicken, beef and seafood