Gearing up for a summer full of al fresco dining? Once you've dusted off the cobwebs and reviewed the top grilling mistakes to avoid, you may feel ready to invite all the neighbors over for a cookout. However, before getting started, it's always a good idea to season the grill.
So, before pulling out your burgers, follow these simple steps. Adding a fresh, protective barrier can make even the oldest piece of equipment cook like a brand-new grill.
And, after all, taking good care of your grill is a sign of a true grill master.
You just got your brand new grill; what's next? Before cooking, you'll need to season the grill.
A well-seasoned grill (seasoning the cast-iron grates) works similarly to a trusty cast-iron skillet. Seasoning prevents food from sticking to the cooking surfaces and adds fabulous flavor.
Whether you're working with a gas grill or a charcoal grill, the seasoning process can help you cook food easier—and tastier, too!
Jump to: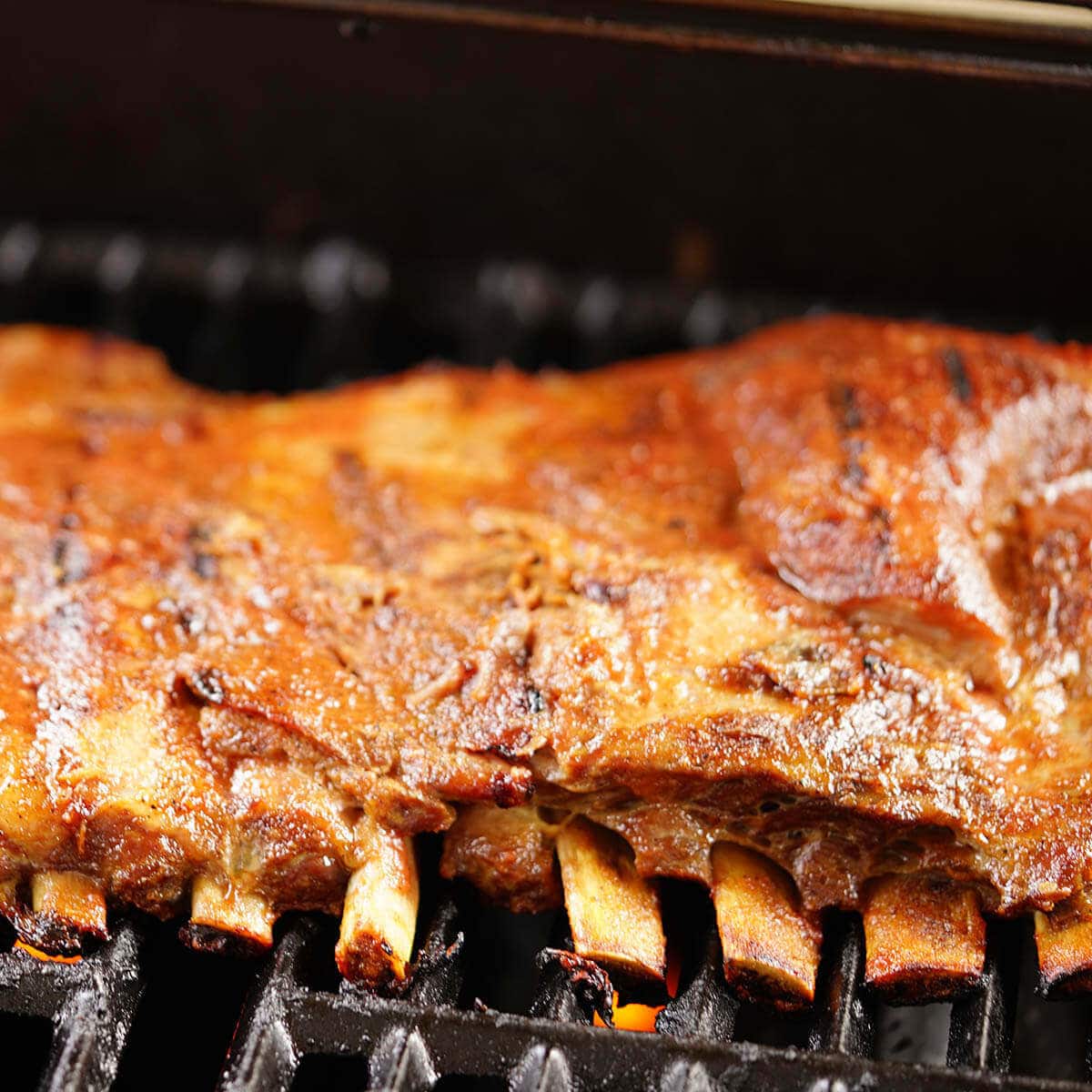 Why you should season the grill grates
Seasoning the grill before its first use helps get rid of any leftover dust, metal shavings, or debris from the manufacturing process.
Re-seasoning a grill is the best way to transform a sticky grill grate back into a non-stick surface—so, it makes the cooking process easier!
Seasoning gives cast iron grill grates a hardy finish that will hold up better and makes the entire grill easier to clean.
Seasoning helps repair cast iron grates that have developed some rust due to excess moisture or years of use on an older grill.
Frequent seasoning imparts a deeper, smoky flavor to your grilled foods. After all, everyone loves those dark, cast iron grid marks that line a nice piece of chicken or a juicy steak.
How do you season the grill?
Let the grill cool if you cooked on it. (Easiest first step ever!)
Use a grill brush and a little bit of warm, soapy water to clean away any food particles or bits of char. You can use dish soap sudsy water to give it a good scrub.
Dry the grates well to get rid of any moisture.
Use a spray bottle to coat the grill grates with oil. For best results, use a paper towel to spread around excess oil—the entire surface should be coated in a thin layer of oil.
Set the grill to high heat, close the lid, and let the grill season for 30-40 minutes. It'll be smoky—but that's perfectly fine!
One last thing: turn off the grill and let it cool down.
The next time you want to grill, turn it on to preheat and cook as you wish!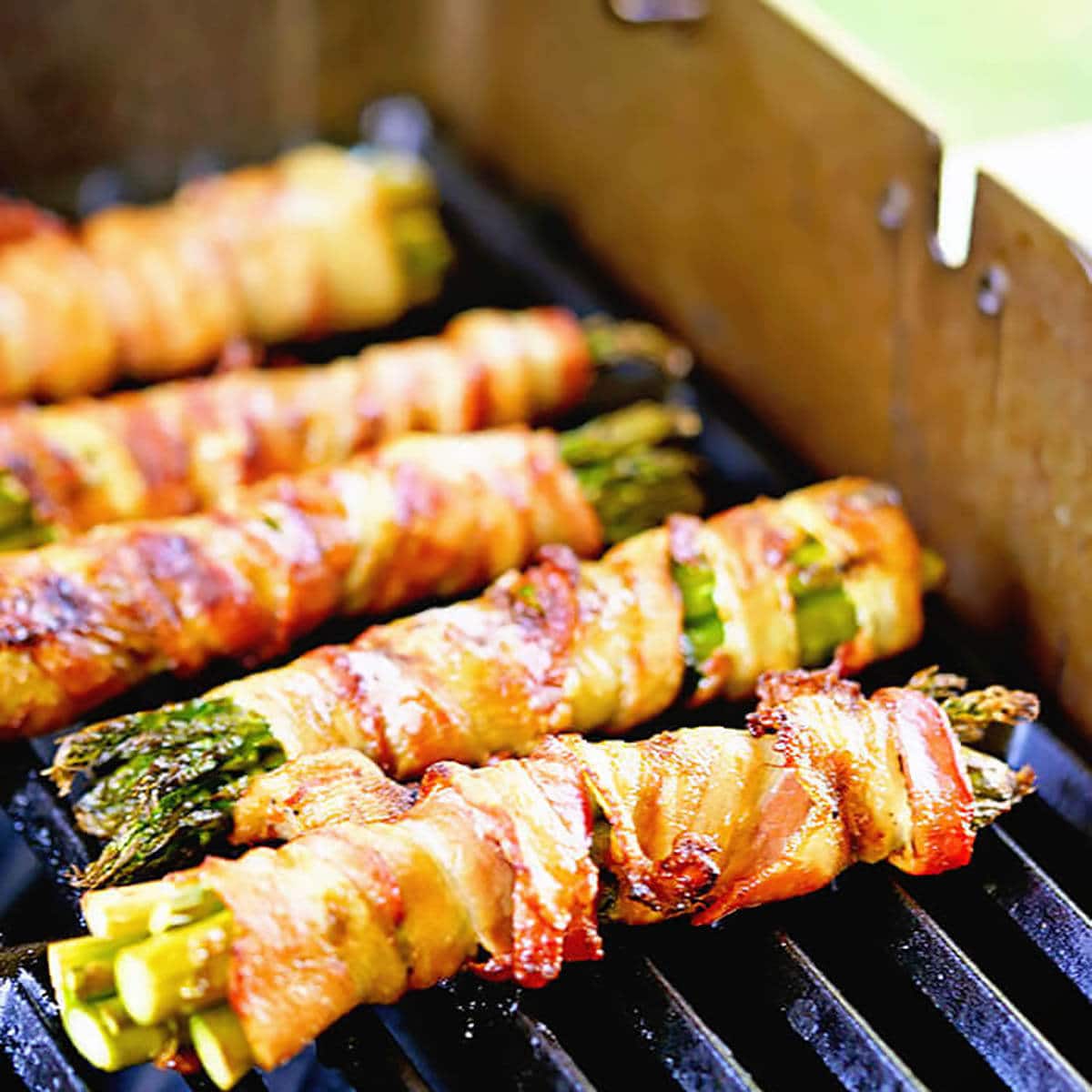 FAQ's
Do you have to season grill grates?
Yes! Whether it's your first time using a new grill or the nonstick surface has worn completely off of your trusty old one, seasoning is the best way to prepare the grill.
How often do you need to season a grill?
That depends on how often you grill and how well you take care of it. Season grill grates whenever food starts sticking to them and when any rust develops. Many grillers prefer to re-season their grill when they pull it out of storage so it's in tip-top shape all summer long!
What kind of oil do you use?
It's best to use an oil with a high smoke point. Vegetable oil, grapeseed, canola oil, olive oil, and peanut oil work just fine.
Can I use bacon grease to season my grill?
You can use animal fats as grill seasoning, but most experts don't recommend it, since they tend to go bad quickly. Unlike oils, bacon grease will turn rancid, leaving your food with an off taste.
Do you season the same for charcoal and a gas grill?
Use these easy steps to season charcoal, gas, and pellet grills! The same goes for iron cooking grates, stainless steel grill grates, and griddle tops. Season 'em all for the best results!
What about a smoker—do they have to be seasoned?
Absolutely! Not only does seasoning a smoker have the same benefits when it comes to the grill's surface, but the process also helps protect the inside of the lid. It seals in any chemicals that might leach out due to high temperatures during the long smoking process.
Equipment
The following are affiliate links. We participate in the Amazon Services LLC Associates Program, an affiliate advertising program designed to provide a means for us to earn fees by linking to Amazon.com and affiliated sites.
Great grilling recipes
Ready to put that shiny new finish to the test? Your next step: figure out what to grill on your newly seasoned surface!