Easy Turkey Meatball Recipe – tender and moist these will melt in your mouth! Leaner than traditional beef meatballs they are packed with flavor, fork tender and delicious!
First Published: November 16, 2017… Last Updated: August 19, 2019
Turkey Meatballs
Since fall is nearly here and winter is right around the corner I thought it would be timely to share a great comfort food recipe. The recipe I'm sharing with you is delicious and easy – Turkey Meatballs!
Baked in the oven, rather than fried they are broiled to perfection! This meal is perfect for a lazy Saturday night, but delicious enough for company! I recently served these to my folks when they were visiting a few weeks ago and they absolutely loved them!
Grocery list for Turkey Meatballs
They are so easy to make, here is what you'll need ~
ground turkey – though you can certainly substitute chicken.
frozen spinach – budget friendly!
onion – I use sweet onions, but you could also use white or red onions.
parmesan cheese – freshly shredded is best.
egg
bread crumbs – homemade or store bought, either will work!
salt
pepper
chili powder
Making meatballs with ground turkey
Steps to make easy turkey meatball recipe
Combine the above ingredients, mixing them well but being careful not to over-mix (that will make the meatballs tough).
Using a small ice-cream scoop portion them out and shape them into balls and place on a pan sprayed with non-stick coating.
Place them under the broiler for about twelve minutes until golden brown.
When they are done, they can be served several ways – with a pile of noodles, tucked into a sandwich, or my favorite way – bake smothered in Mom's Sunday Gravy topped with cheese!
Easy Turkey Meatballs
Bathed in sauce, topped with cheese and broiled in the oven until golden! This with some delicious crusty bread and serve with your favorite red wine! That is foodie perfection and a fabulous meal!
I made an extra batch of Mom's Sunday Gravy Sauce to enjoy with this meal. I poured about some in the bottom of the pan then nestled the meatballs into it.
Then topped with more sauce and some salty parmesan cheese.
Yummy and easy these meatballs are SO DELICIOUS!
How do you keep meatballs from falling apart?
When meatballs don't stick together it's usually because of the binder. Too much or too little breadcrumbs. Eggs also help them stick together.
How do you know when turkey meatballs are done?
The best way to know if the meatballs are done is to use an instant read thermometer. Turkey should have an internal temperature of 165 degrees.
Why are my meatballs rubbery?
If the meatballs are rubbery or tough it's because they've been over-mixed.
Using a fork to mix and combine the ingredients will help keep the meatballs tender!

Deb Clark
Is it better to fry or bake meatballs?
You can actually do either. I prefer to broil them because they get a golden crust. They stand up in sauce well and hold their shape.
Can you cook raw meatballs in sauce?
I wouldn't recommend it, they won't stick together.
How to serve them? You can top off a bowl of spaghetti, stuff them into some great sourdough bread topped off with cheese for a great meatball sandwich, serve with toothpicks for the perfect appetizer or do what I do….
Yup, you guessed it! Serve them in a bowl! Alongside some great pan-fried vegetables or this amazing recipe for Au Gratin Potatoes and you have one amazing meal!!! (actually you'll have several because this makes about 24 small meatballs).
What should I eat with meatballs?
Here are some of my favorite side dishes! For a complete list of side dishes on the blog follow this link.
Steamed Brussels sprouts
Steamed vegetables are a great way to serve a healthy side dish, without adding additional calories or heavy sauces. Delicious too – steaming keeps them bright green and fresh.
Check out this recipe
How to Make Swiss Chard 
How to Braise Chard – The combination of greens and garlic is tantalizing. Braising the greens and garlic together makes the vegetables so delicious and savory.
Check out this recipe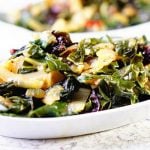 Instant Pot Green Bean Recipe
Instant Pot Green Bean Recipe with salty bacon, onions and garlic. Southern-style green beans using your pressure cooker. A simple and flavorful side dish that takes only minutes to make!
Check out this recipe
Pressure Cooker Mashed Potatoes
Creamy delicious mashed potatoes with homemade gravy all made in the pressure cooker! You'll love this easy side dish!
Check out this recipe
Steakhouse Salad Recipe
The big bold flavors in this steakhouse salad will compliment your steak perfectly! Blue cheese, marinated artichokes and hearts of palm pair perfectly with the sweet homemade vinaigrette.
Check out this recipe
Cast Iron Skillet Cornbread Recipe
Easy Skillet Cornbread – making homemade cornbread is easy. Use a box, doctor it up – delicious and makes the whole house smell amazing while it is baking!
Check out this recipe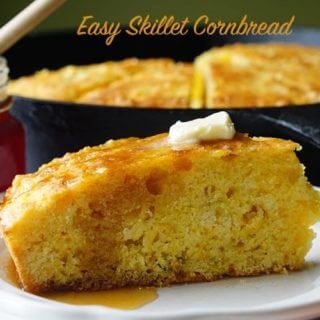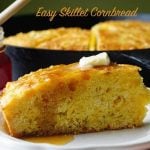 This easy Turkey Meatball Recipe has so much flavor, everyone will loves them!
I am a participant in the Amazon Services LLC Associates Program, an affiliate advertising program designed to provide a means for us to earn fees by linking to Amazon.com and affiliated sites.
When you make this please be sure to tag me on Instagram @bowl_me_over or #bowlmeover – I'd love to see your pictures! And if you get a chance, please comment and leave me a ⭐⭐⭐⭐⭐ rating below!
Easy Turkey Meatball Recipe
Print
Easy Turkey Meatball Recipe
Do you enjoy moist delicious meatballs? So tender they melt in your mouth. These are a little spicy, a little sweet and shhhh…..don't tell but they are turkey meatballs so they are good for you too! Or at least not bad, right?
Ingredients
1

pound

ground turkey

1

10 oz.

frozen spinach

thawed

1

egg

1

cup

parmesan cheese

divided

1/2

cup

onion

diced

1

clove

garlic

minced

1/4

cup

bread crumbs

1/2

tsp

salt

1/2

tsp

pepper

1/4

tsp

chili powder

1

quart

Mom's Sunday Gravy

or your favorite Marinara Sauce
Instructions
Combine the above ingredients, mixing them well but being careful not to over-mix.

Using a small ice-cream scoop portion them out and shape them into balls and place on a pan sprayed with non-stick coating.


Broil for 10-12 minutes or until the meatballs are cooked thru. Keep an eye on them to avoid burning.

Remove from the oven and change the temperature to 350 degrees.

Add approximately 1/3 of the pasta sauce to the bottom of a large skillet. Add the meatballs to the pan, top with the remaining pasta sauce and sprinkle with cheese.

Cover with foil and bake in the oven for 30 minutes. Serve and enjoy!
Nutrition
Calories:
185
kcal
|
Carbohydrates:
5
g
|
Protein:
25
g
|
Fat:
6
g
|
Saturated Fat:
3
g
|
Cholesterol:
80
mg
|
Sodium:
545
mg
|
Potassium:
276
mg
|
Sugar:
1
g
|
Vitamin A:
240
IU
|
Vitamin C:
1.2
mg
|
Calcium:
215
mg
|
Iron:
1.1
mg
Sign up for emails here!
Don't worry, we don't share emails!