When you're in need of a simple dinner but want something hearty and satisfying, don't run to the drive-through. Next time, try one of these frozen burger recipes instead.
Whether it's a busy weeknight or a relaxing weekend evening, frozen burgers are a great way to feed everyone—fast. Plus, when cooked properly, frozen burger patties taste as juicy and flavorful as they do straight off the grill.
Today, we'll discuss the easiest ways to reheat frozen patties—spoiler alert, you can use the oven, air-fryer, or grill. We'll also review the best freezer hamburger recipes, go over storage tips for success, and get inspired with toppings and sauces!
Jump to: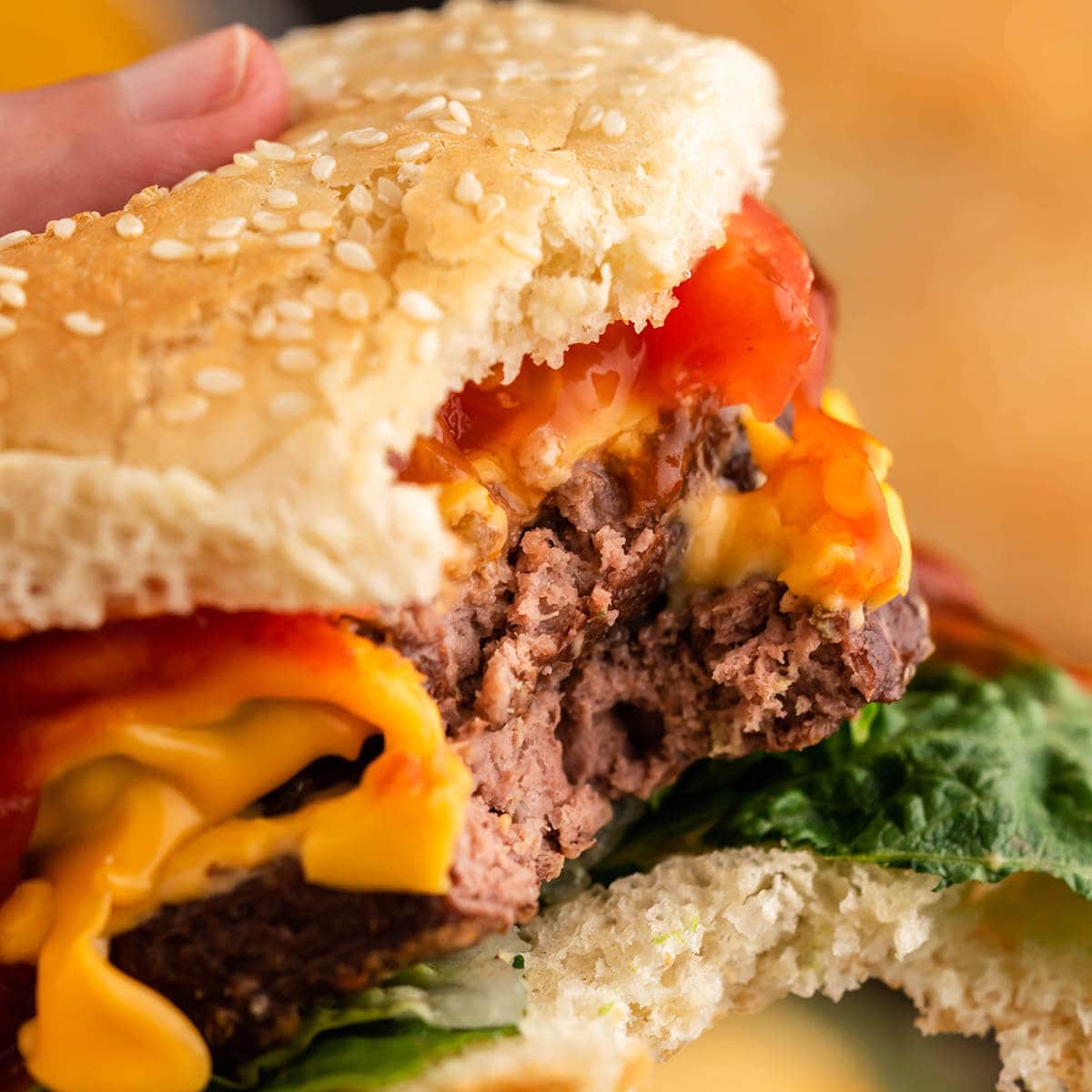 How to Cook Frozen Hamburgers in the Oven
Looking for an easy way to enjoy juicy burgers all year 'round? The solution is right in your kitchen: the oven!
Preheat your oven to 425 degrees F. Line a cookie sheet with aluminum foil, then place an oven-safe wire rack on top and lightly grease it with cooking spray. This makes clean-up a breeze and allows hot air to circulate evenly around the patties.
Then, simply pop your frozen beef patties onto the rack and bake! From frozen, the burgers will take around 20-25 minutes. However, cooking time ultimately depends on two factors:
The thickness of your burger patties
How you like 'em cooked
It's always a good idea to use a meat thermometer to check for doneness—no matter which method of cooking you choose. Here's a quick reference chart for the internal temperature of burgers:
Rare, cool center: 125-130 degrees F
Medium, pink center with sight redness: 140-150 degrees F
Well done, no pink: 160-165 degrees F
Check out this guide for more tips to cook frozen burgers in the oven.
Best Air Fryer Frozen Burgers
Air fryer burgers are so juicy and incredibly easy to make. Simply place a frozen hamburger patty into the air fryer basket, brush it with a bit of oil, and cook at 375 degrees F for 8-12 minutes, flipping halfway through. Here are detailed instructions if you'd like to read more.
If cooking multiple patties at one time, be sure to place them in a single layer. You can add a slice of cheese during the last minute of cook time for a delicious, air fryer cheeseburger.
While you can use any frozen burger you like, my traditional air fryer burgers are easy to make and so satisfying. Steak seasoning is the key to savory flavor without a lot of work!
Easy Grilled Frozen Burgers
When burger cravings hit, nothing satisfies quite like something made on the grill. Thankfully, you can make delicious burgers—right from frozen—on a charcoal or gas grill.
Simply preheat the grill to 400 degrees F. Place the frozen hamburger patties onto the grate and grill for about five minutes on each side. It's a pretty simple cooking process, but if it's your first time grilling frozen burgers, check out this post for tips and FAQs.
Don't forget to have your cheese and toppings lined up, since grilled frozen burgers will cook pretty quickly. Want an extra, gourmet touch? Grill the hamburger buns for a minute or two to toast them, just like the pros do!
Variations
Burger night just wouldn't be right without your favorite toppings. Lettuce, tomato, and onion are a good start, but don't hesitate to get creative with your frozen burger recipes!
Chicken, turkey, and beef burgers are all really versatile. This means there are plenty of ways to make a perfectly delicious meal that tastes unique every time. Here are some ideas:
Greens

Romaine
Arugula
Spinach
Iceberg
Butterhead
Microgreens

Tomatoes

Roma
San Marzano
Beefsteak
Cherry
Grape

Onion

Sweet onions
White onions
Yellow onions
Red onions
Pickled onions
Caramelized onions

Pickles

Bread and butter
Sweet relish
Dill relish

Cheese

American
Cheddar
Swiss
Colby-Jack
Pepper-Jack
Feta
Bleu
Smoked gouda
Goat cheese

Veggies

Caramelized mushrooms
Chiles
Avocado slices
Chutney
Jalapenos
Sliced radishes
Bell peppers

More Protein

Bacon
Fried egg
Prosciutto
Pulled pork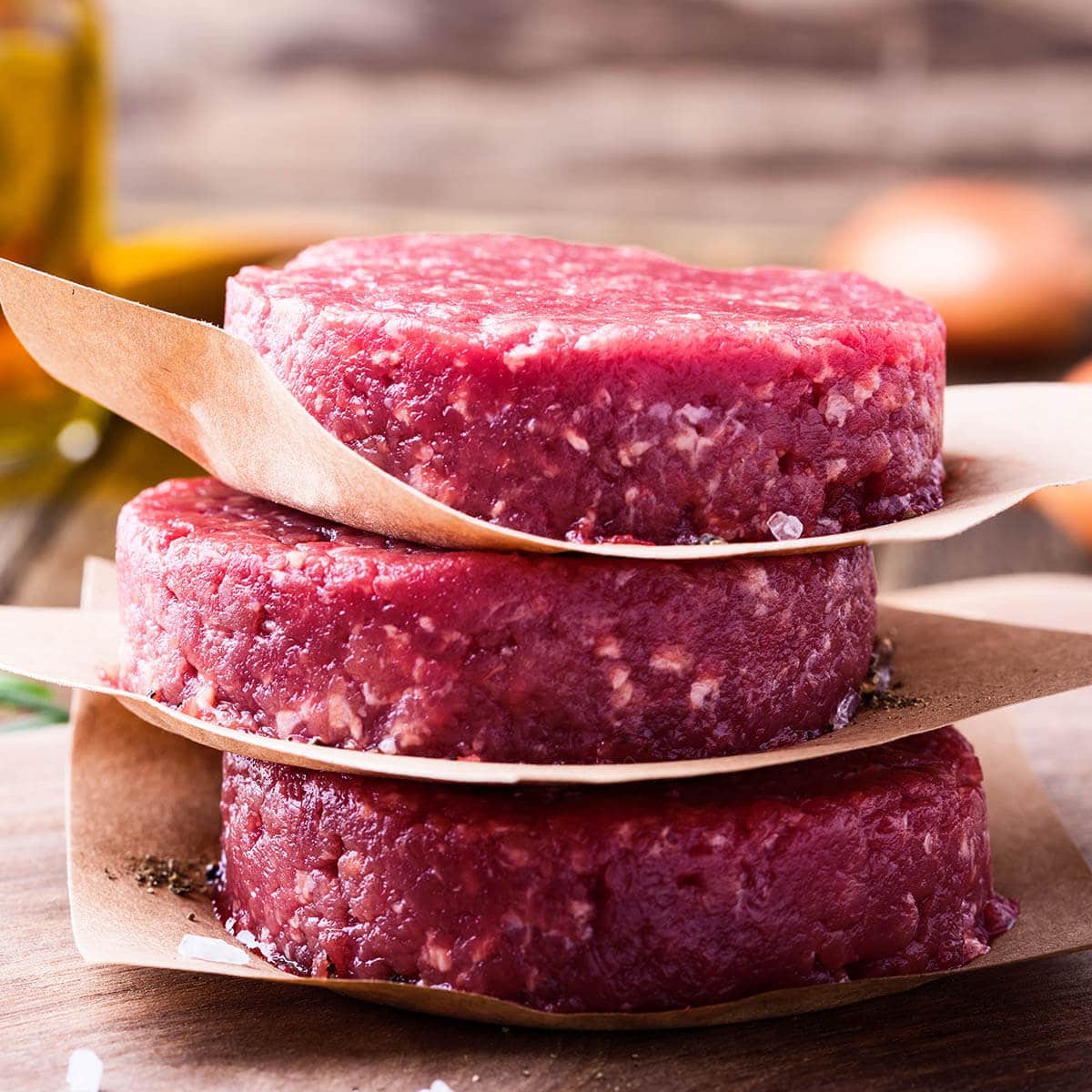 How to make Hamburger Patties
Making your own hamburger patties is easy once you learn the method. However, it's understandable to have a lot of questions at first:
How do I make the burgers stick together?
What's the best way to form burgers?
Which seasonings can I use for flavorful burgers?
How do I freeze burger patties?
For the most-perfect burgers ever, be sure to read my complete burger guide here. I've loaded it with tried-and-true tips that anyone can master!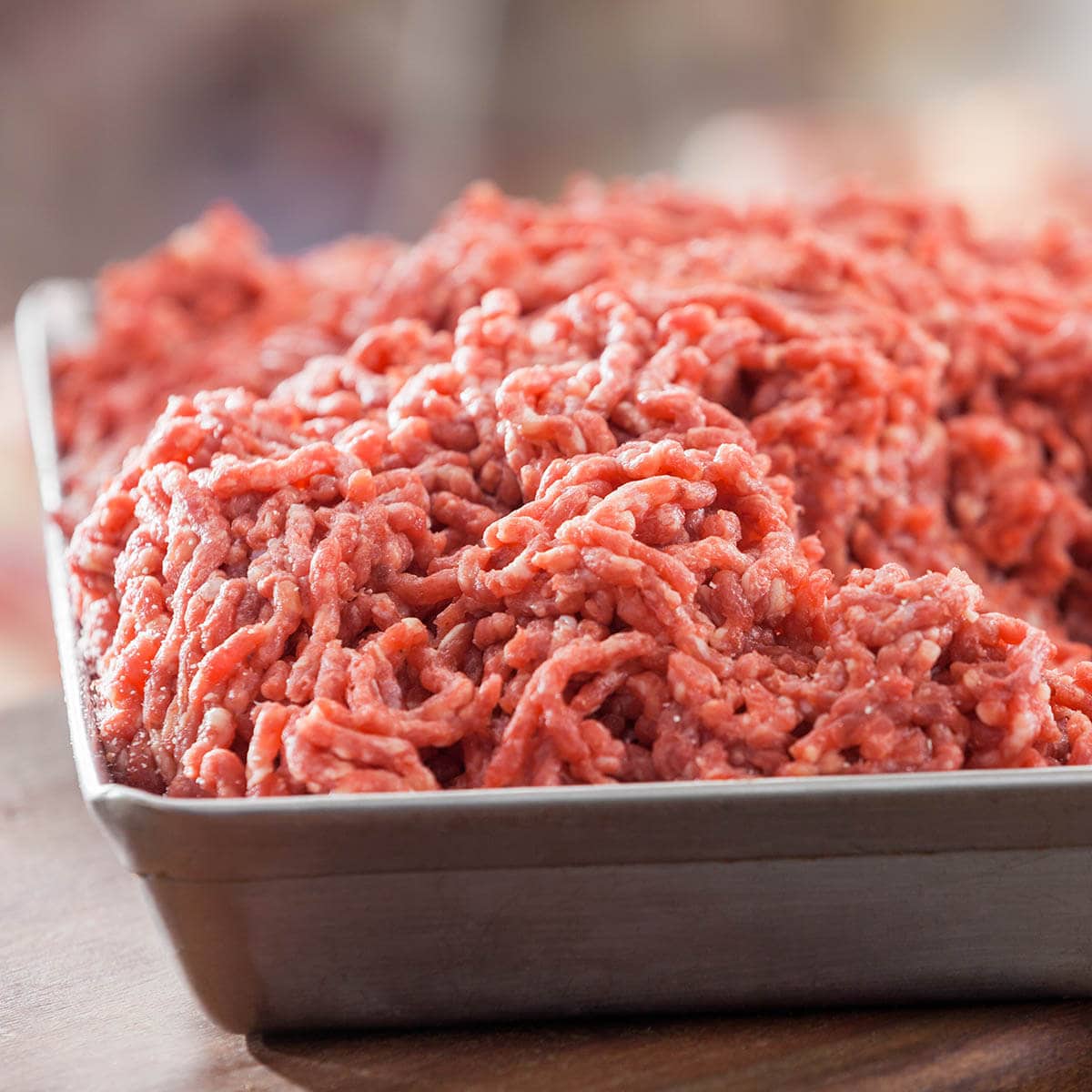 How to store ground beef
From tasty burgers to casseroles, pasta, tacos, and more, ground beef is a main component of any easy meal. However, for best results, it's important to learn how to handle and store ground meat properly.
That's why I've created this how-to post. It answers the most commonly asked questions, such as:
How long does ground beef last?
How do I store ground beef to make it last longer?
How to thaw frozen ground beef?
What are signs that beef has gone bad?
... and more. Be sure to check it out now to ensure your delicious dinner keeps everyone in the family safe and healthy.
FAQ's
Can you cook burger meat from frozen?
Absolutely! In fact, when cooking frozen burgers with the oven, air fryer, or grill, it's best to do so from frozen—don't thaw them, first.
How do you doctor up frozen burgers?
Cooked hamburgers are good on their own. However, make dinner even more satisfying with your favorite burger toppings and sauces. Feel free to get creative with different textures, spices, and flavors!
What to do with frozen beef burgers?
Frozen beef burgers taste as good as fast food, but are an affordable, easy family meal. Grill them, bake them in the oven, or air fry your frozen beef burgers and enjoy with toppings and a toasted bun!
Do frozen burgers need to be seasoned?
If the burgers were seasoned before freezing, you might not need to add much. However, I like to add a little Montreal steak seasoning when cooking frozen burgers to give them an added pop of flavor. The delicious blend of paprika, pepper, garlic powder, dill, onion powder, and other spices is versatile and easy to use.
Do you season both sides of a burger?
Yes! Flipping and seasoning both sides of your burger ensures that they cook evenly and taste good up to the very last bite.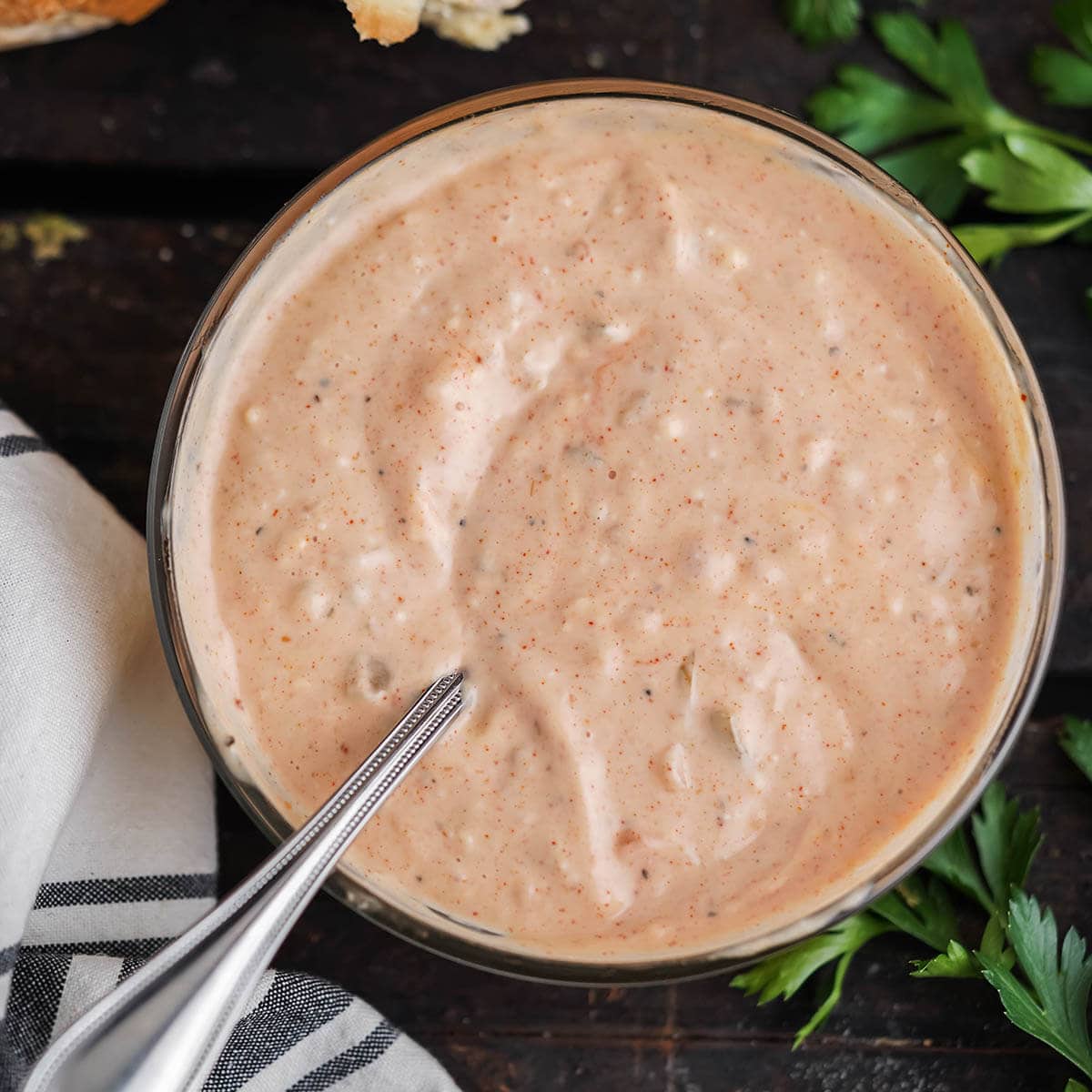 Best Smashburger Sauce
This delicious Smashburger Sauce is made with simple, pantry ingredients and tastes great on your favorite frozen burger recipes.
It combines the savory flavors of steak seasoning and ketchup, with the smooth, sweetness of mayonnaise. Dijon mustard and a bit of sweet pickle relish give this delicious sauce a mouth-watering tang.
Trust me when I say you'll want to eat it on everything.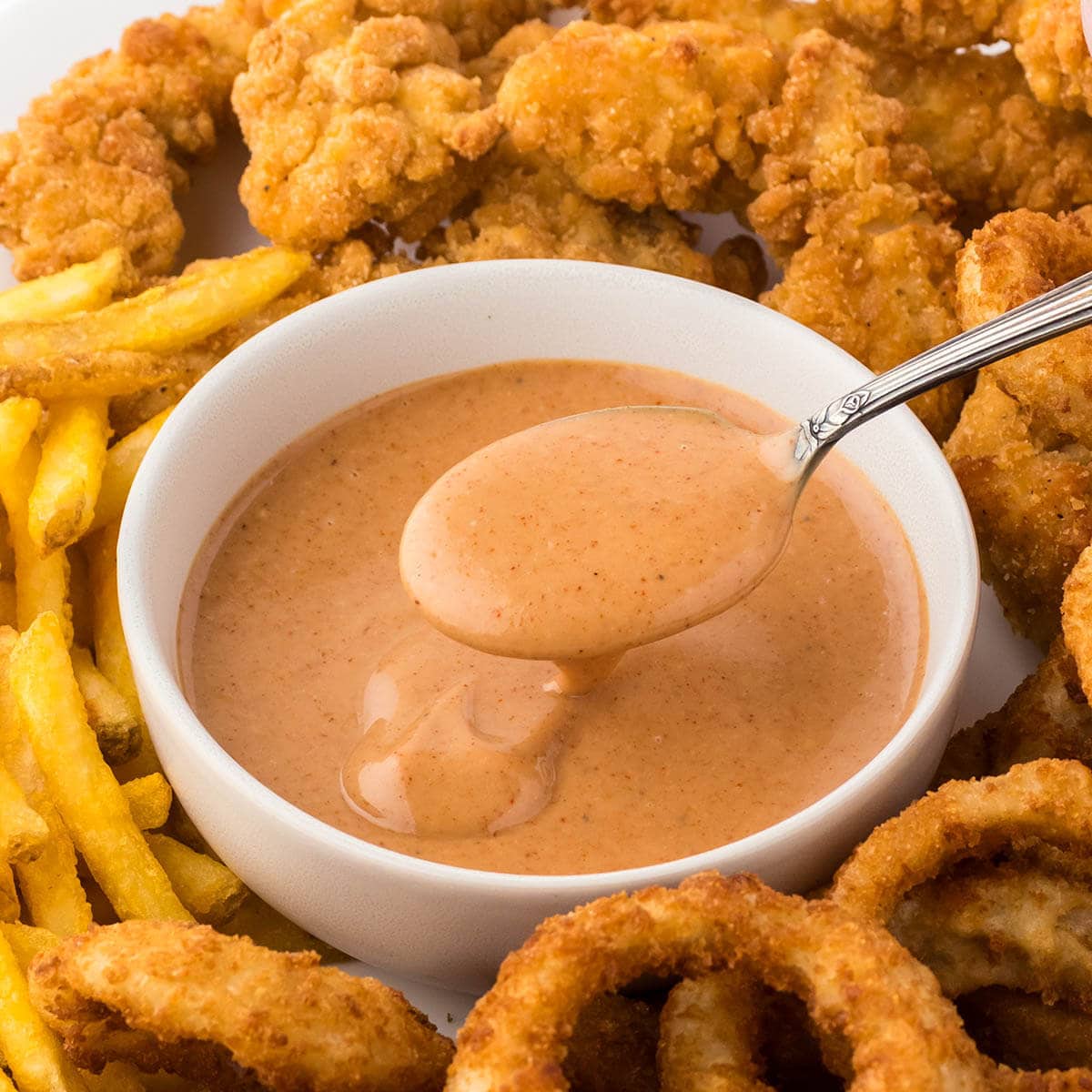 Red Robin Campfire Sauce
Slathered on a burger, or use it to dip your fries, or onion rings!
Sweet and (a little!) spicy Red Robin Campfire Sauce has a smoky flavor that lights up your taste buds. This is the "top secret recipe," so you can make all your meals taste restaurant-worthy too.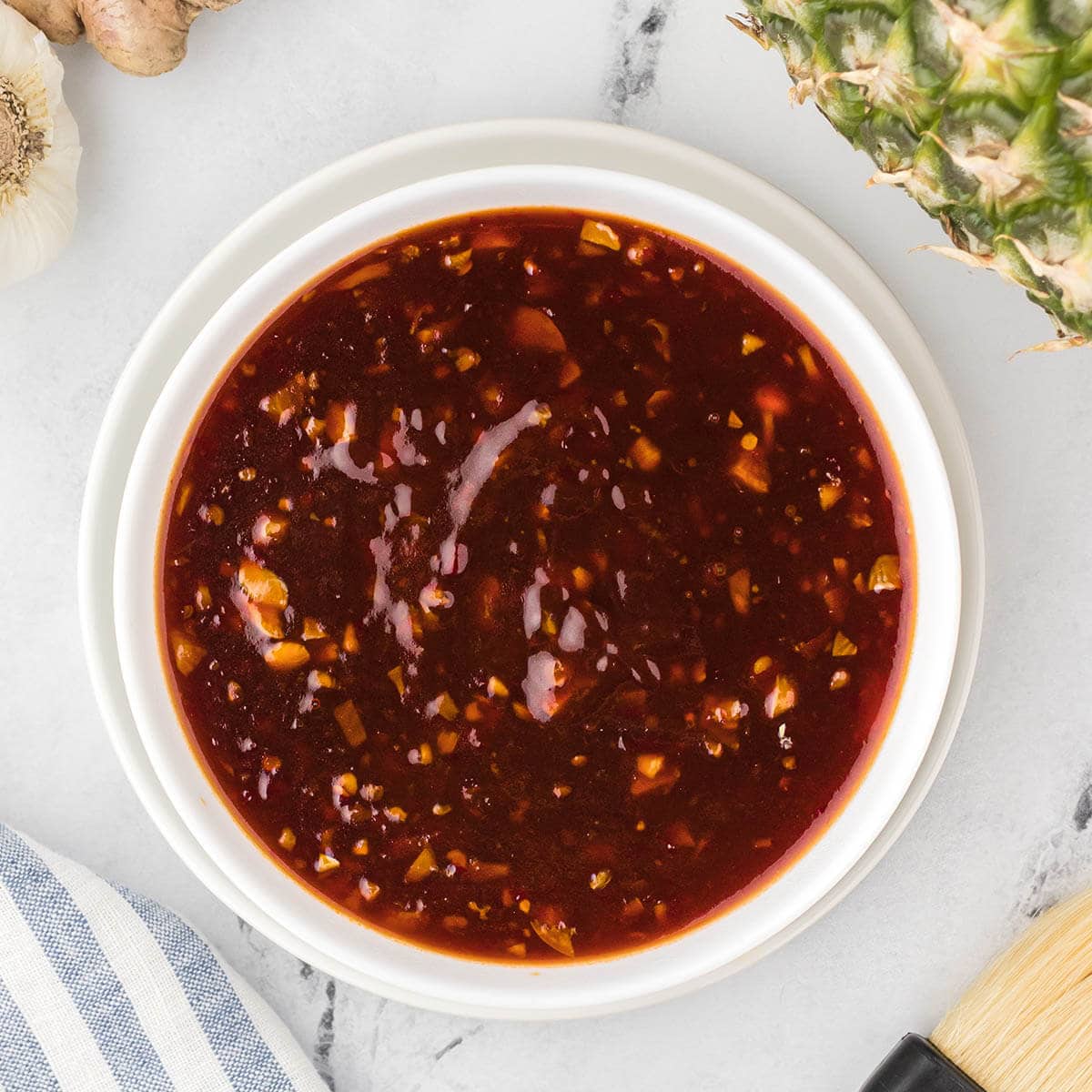 Huli Huli Sauce
Though it tastes great on beef and chicken, too, Huli Huli Sauce makes turkey burgers and veggie burgers taste gourmet.
It has a tangy flavor, thanks to chili/garlic sauce and ketchup, as well as a subtle sweetness from pineapple juice. Ginger and toasted sesame oil add savory, umami flavors that make this a one-of-a-kind delicacy.
Enjoy it on your favorite frozen burger recipes, or use it as a dipping sauce for chicken, pork, and fish!