There are so many delicious Crockpot recipes out there. After all, slow cooker recipes are great when you have a long time to let your food simmer, like while at work or running errands. However, perhaps you don't have a Crockpot yet, or maybe you just need to get dinner on the table without waiting four to eight hours for it!
The good thing is that you can convert your favorite recipes for the slow cooker to an oven or stovetop recipe with ease.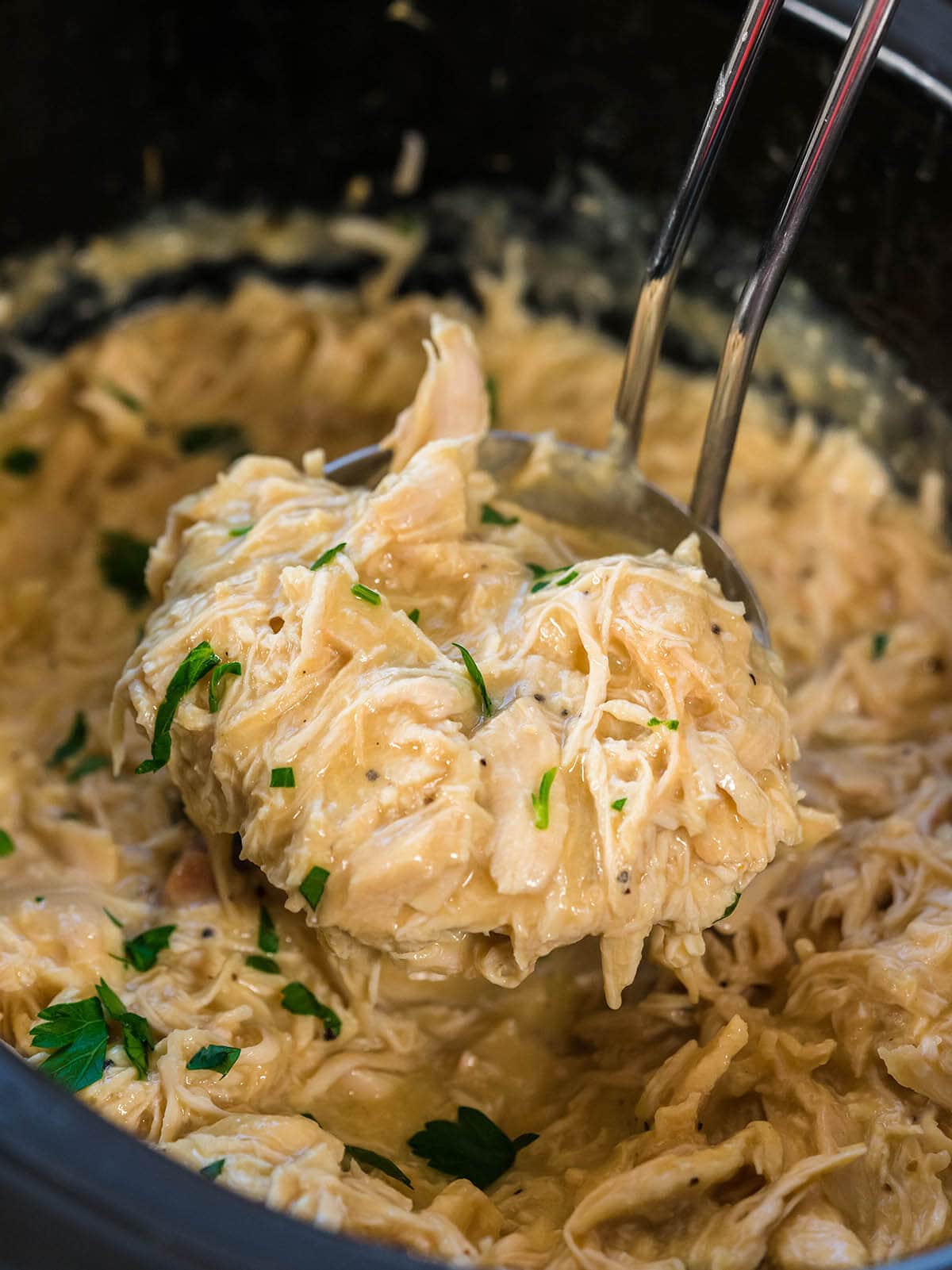 Once you know the conversion secret, you can use it for all your favorite slow-cooking dishes. This way, you'll save so much time without adding any extra effort to your plate. Let's find out how to do it!
Jump to:
FAQ's for converting slow cooker to oven cooking
The first step in successfully converting slow-cooker recipes to an oven-based method is reviewing a few general guidelines. This will help you better understand the cooking methods so that your meal turns out perfectly—whether it's the first time you make it or the hundredth!
Can I use my oven instead of a slow cooker?
Absolutely! Most crock pot recipes are actually inspired by traditional recipes but designed for our modern, fast-paced lifestyles. However, home cooks looking for a slow cooker alternative: you're in luck. Preheat your oven to 325 or 350 degrees F (low temperate for meat, higher temperature for meatless) and keep reading to learn how to convert slow cooker times to oven cooking.
Why use a dutch oven?
With a tight fitting lid and heavy, insulating sides, a dutch oven is ideal for making tender, juicy slow cooked food in much less time than a Crockpot. It's a good choice for everything from large cuts of beef brisket and pork shoulder to stews and soups. Plus, one of the biggest advantages of a dutch oven is that it can go seamlessly from the stove top to your oven—saving you extra dishes and time.
Can you put a crockpot insert in the oven?
Good news! You can put the Crockpot insert (the main pot portion) into an oven up to 400 degrees Fahrenheit. Though the lid is not oven safe, you can use aluminum foil as a makeshift lid. If you have a brand besides Crockpot, check the owner's manual for information about heat rating and safety.
When is the best time to use a slow cooker?
Slow cooking is great when you want tender meat, hearty stew, or simmered soup, but don't have all day to deal with a conventional recipe. Slow cooker cooking allows you to leave the house and arrive back many hours later to a hot, delicious meal.

Plus, most Crockpots will switch to a "warm" setting at the end of the cooking time. This means that even if you get caught up in traffic or lose track of time playing with the kids, your meal will be perfectly (and safely) finished when you want to eat it.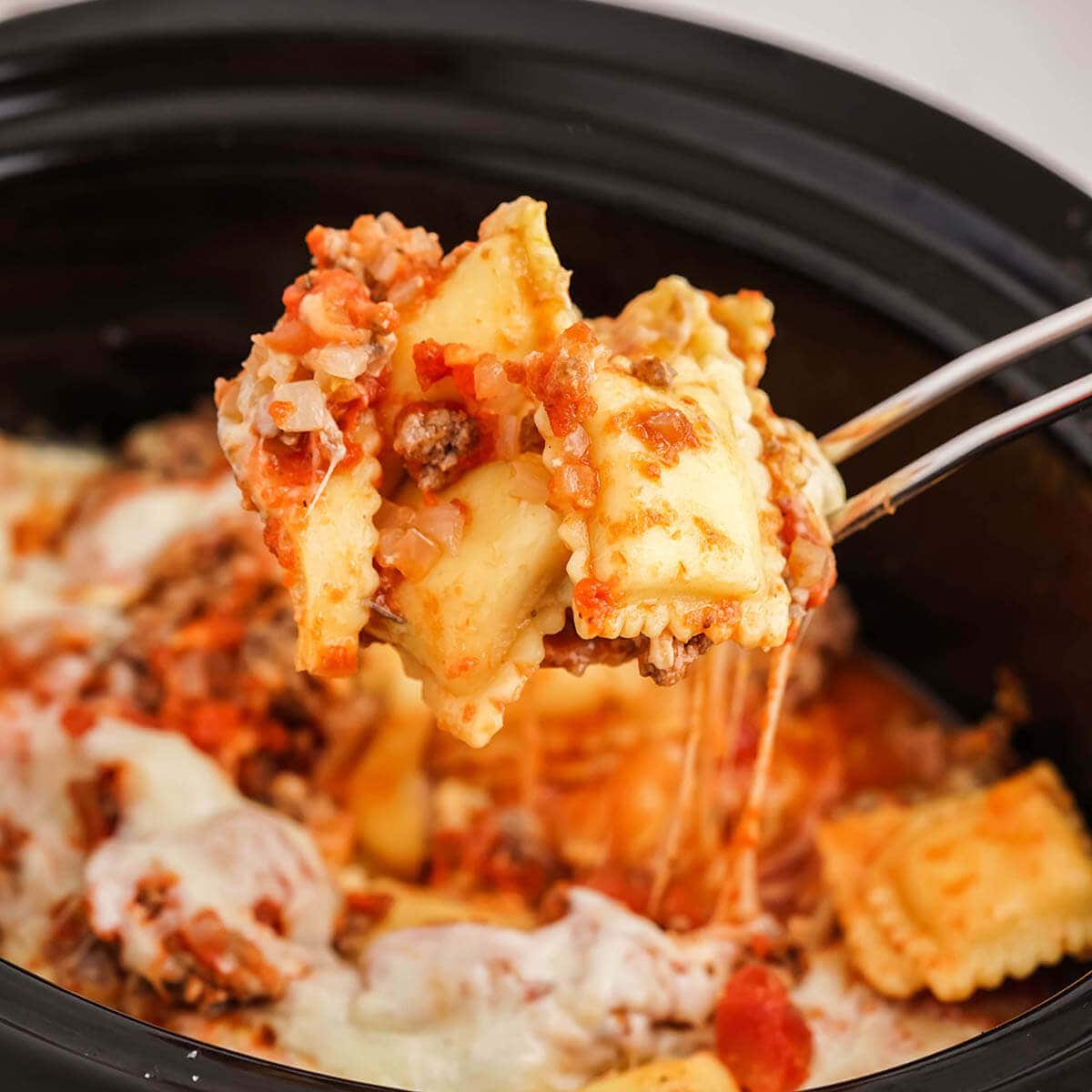 Slow cooker times
The most common slow cooker times you'll find in a recipe are eight hours on the low setting and four hours on the high setting. These times are ideal when cooking dishes like chicken breast or pork chops and root vegetables for a small family.
Plus, you can safely convert between eight hours/low heat and four hours/high heat. For example, if a recipe tells you to cook on the high setting for four hours, but you won't be home in that amount of time, you can set the Crockpot on low for eight hours.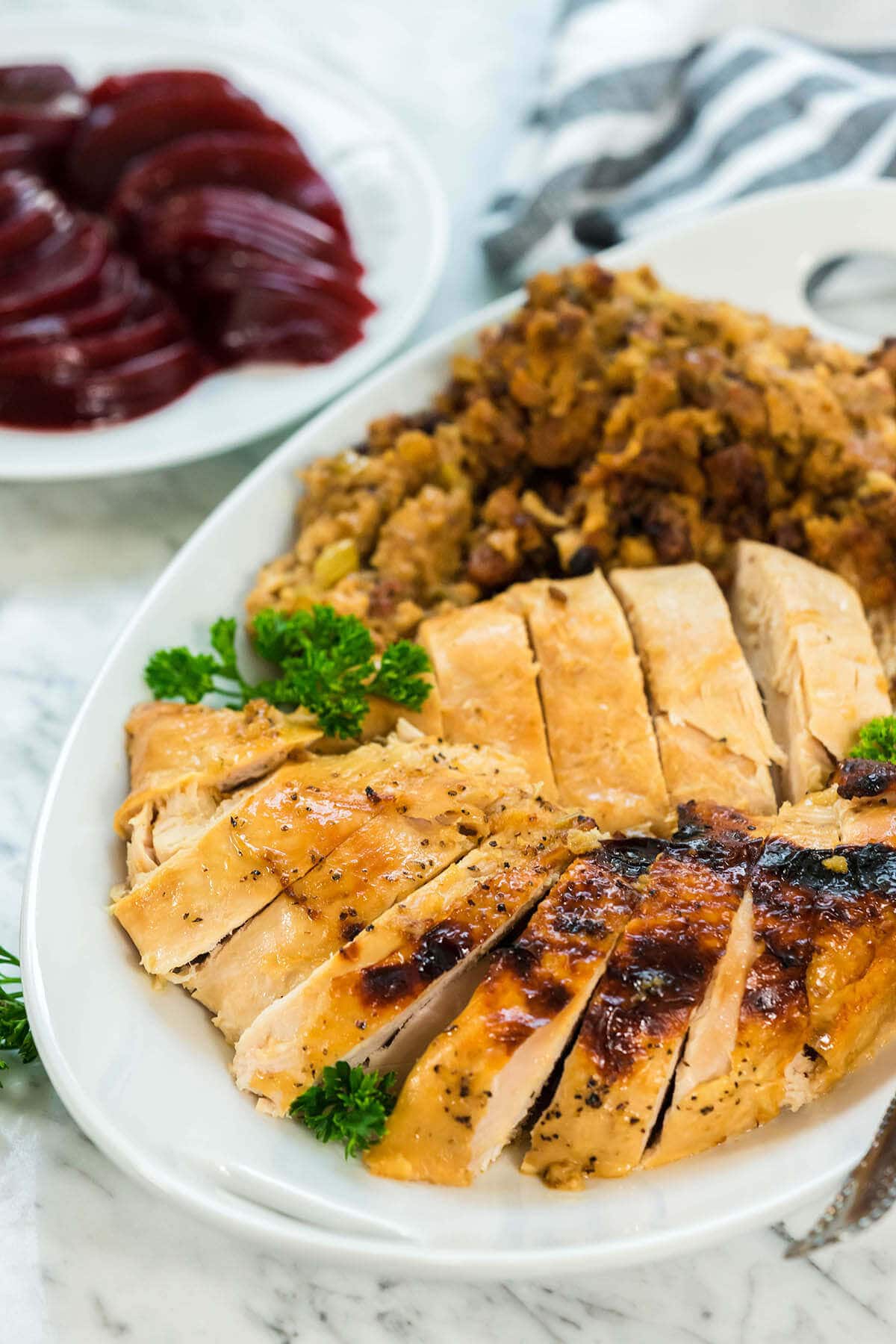 However, those aren't the only two settings you'll use. These are some general rule-of-thumb combinations for Crockpot cooking:
A large roast (6+ lbs) cooks on low for 9 ½ hours or high for 7 ½ hours
A pork loin (3-4 lbs) cooks on low for 6 hours or high for 5 hours
A 6-lb chicken or bone-in turkey cooks on low for 7 ½ hours or high for 6 ¼ hours
For best results, double-check that the thickest part of the meat is properly cooked by using an instant-read meat thermometer. By the way, due to the unique way a slow cooker works, the manufacturers at Crockpot warn that 2-3 hours on low is generally not enough cook time to bring meat to a safe temperature.
Oven cooking times
Your best option when it comes to converting a slow cooker recipe to a conventional oven recipe is a dutch oven. As mentioned above, you can also use the pot from your slow cooker, but you won't be able to use it on the stovetop.
An enameled cast iron dutch oven has a saute function, so you can start hearty meat dishes on the stove with a good sear. This simple cooking technique locks in so much moisture and flavor.
Then, simply add the rest of your ingredients as the recipe directs and place the whole thing, covered, into a 325-degree oven (165 degrees Celsius.)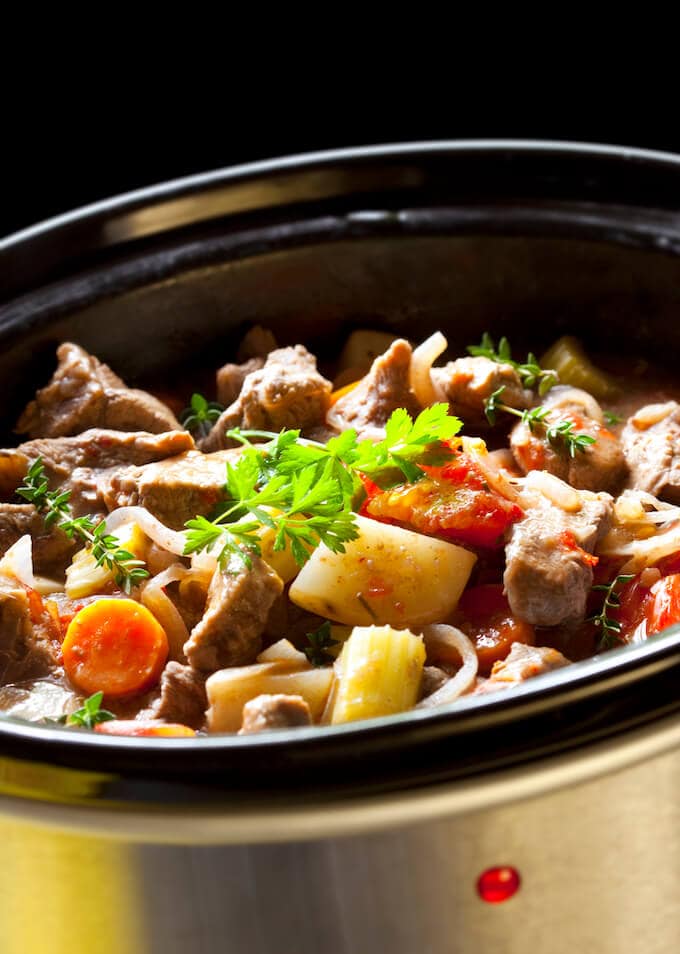 The following conversion chart lists the general timeframe to use when cooking a slow cooker recipe in the oven. However, the exact conversion time depends upon the size of your meal, the accuracy of your oven temperature, and the amount of liquid in the recipe.
You should always check your meat with a thermometer before pulling it out of the oven.
4-6 hours low (2-3 hours high) in slow cooker = 15-30 minutes in oven
6-8 hours low (3-4 hours high) in slow cooker = 35-45 minutes in oven
8-12 hours low (4-6 hours high) in slow cooker = 1-3 hours in oven
Keep in mind, meats cook best when braised at a lower temperature (325 degrees F). However, if you're converting a meatless recipe, you can bump the temp up to 350 degrees F. It'll save you a bit more time.
Also, Crockpots generally retain more moisture than dutch ovens. For that reason, I recommend adding an extra cup of liquid so that your meat doesn't dry out.
Best crockpot recipes
Using the right recipe is key to a delicious meal. Here are some Crockpot recipes that are not only delicious but also convert easily into dutch oven recipes.