Are you staring at a new air fryer, wondering how in the world to use it? Maybe you're tempted to jump into the air frying world, but feel intimidated by a new appliance? I bet you want some air fryer tips for beginners huh?
Worry no more—this post has all the air fryer safety tips, tricks, and recipes you'll need as a beginner to get the best results from this innovative cooking process!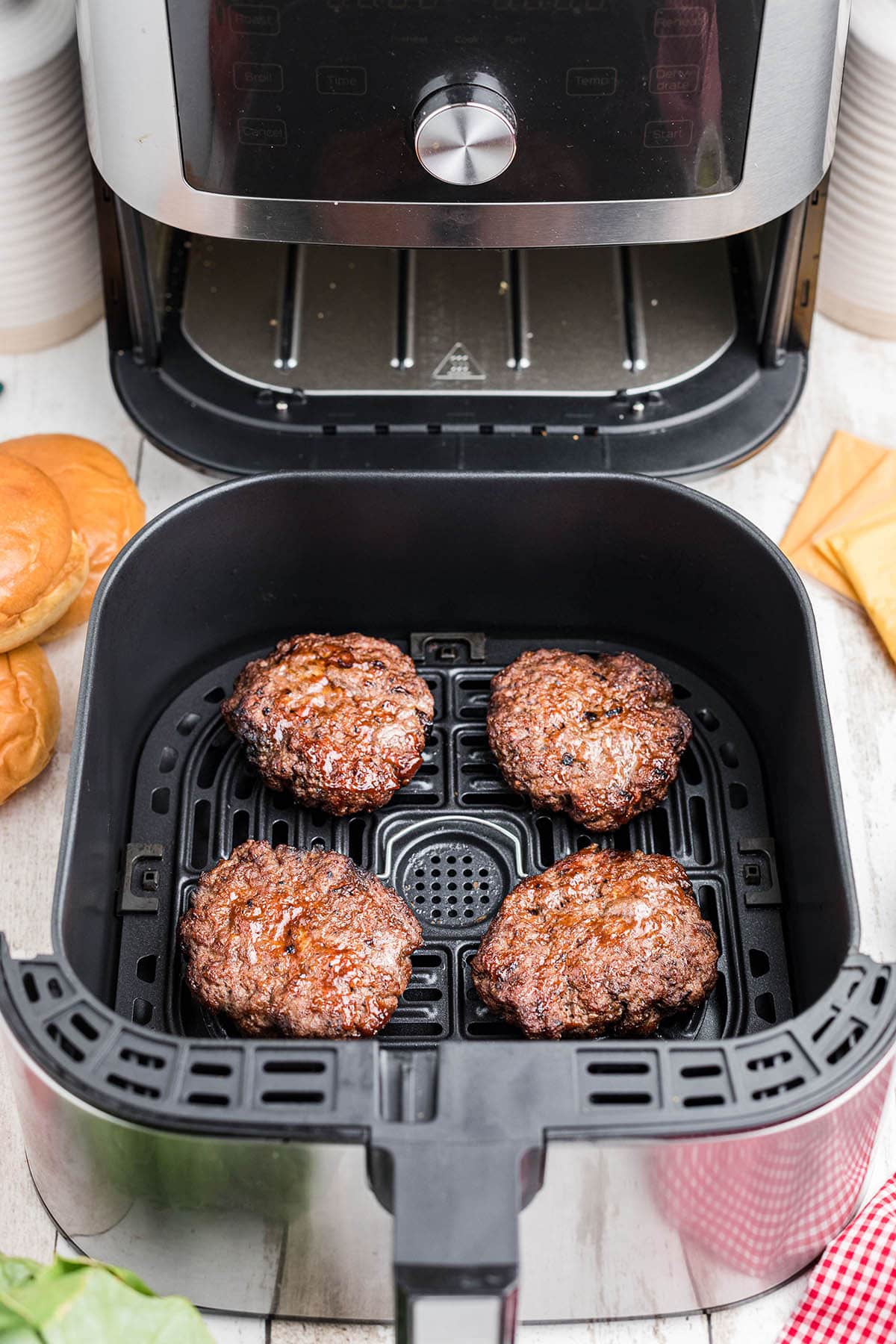 An air fryer works by circulating the heat evenly around each piece of food. Unlike a deep fryer that produces heavy, greasy foods, air fryers use hot air and much less oil to create "fried" meat, veggies, and more.
Air fryers create a perfect, golden brown fried crunch, just as you'd expect from deep frying. If it's your first time using one, you'll be amazed at how delicious "healthy cooking" can be!
Jump to:
What you can put in your air fryer
Air fryers are great because of their versatility. Long story short, you can put almost anything you bake in a conventional oven into an air fryer.
I love using my air fryer to cook our main protein for dinner. You can air fry chicken breasts, chicken tenders, pork chops, salmon, shrimp, and more.
You can also use the air fryer to cook delicious sides easily and quickly. Ingredients such as potatoes, sweet potatoes, and Brussels sprouts taste great air-fried, and they don't take long to make!
What you can't put in your air fryer
It's important to remember this air fryer safety tip: not everything is air fryer-safe. Here are some things you shouldn't put in an air fryer:
Rice or dry grains, like pasta (needs water to cook, not air)
An entire chicken/roast
Leafy greens, like spinach
A lot of cheese (too messy and can drip out of the basket)
Wet, drippy batter (again, too messy)
Broccoli (it will turn into dust!)
What to reheat in an air fryer
Don't forget, you can use your air fryer to reheat leftovers! Pizza from last night or French fries from lunch taste brand new and delicious after a few minutes in the air fryer.
If your leftovers were baked or fried at one point, chances are the air fryer will crisp them back up to perfection. This goes for items like wings, fried chicken, and other foods that can otherwise get soggy after reheating in the microwave!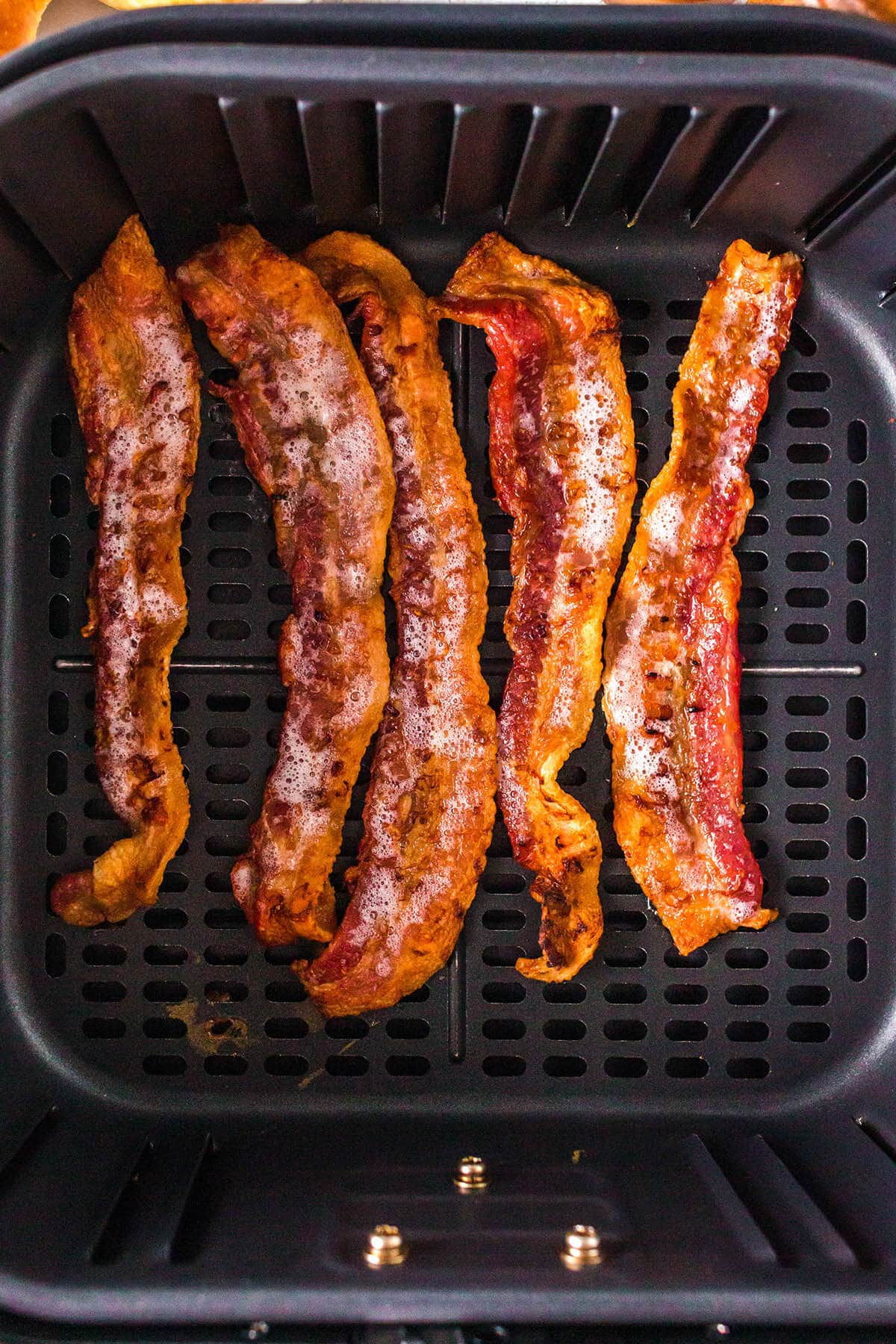 FAQ's
Is an instant pot and air fryer the same thing?
While some instant pots do have an air-fry feature, air fryers don't work as instant pots. The instant pots that have air fryer capabilities are technically considered "multi-cookers."
How do I prevent my food from getting soggy?
The best way to prevent food from getting soggy is to leave room for hot air to circulate between each piece. If you have a small air fryer, you may need to work in batches. Also, the food must be laid in a single layer—no stacking. 
What oil is best for air frying?
You don't need too much oil when it comes to air frying! The best oil to use should have a higher smoke point, like avocado oil or peanut oil. Olive oil is okay, in a pinch, but not the best for everyday use. 
Can I use Pam to grease the air fryer?
Aerosol sprays can cause the non-stick coating on the air fryer basket to peel, so avoid using them if at all possible. A neutral oil in an oil mister is better, or use a napkin to wipe the surface with oil.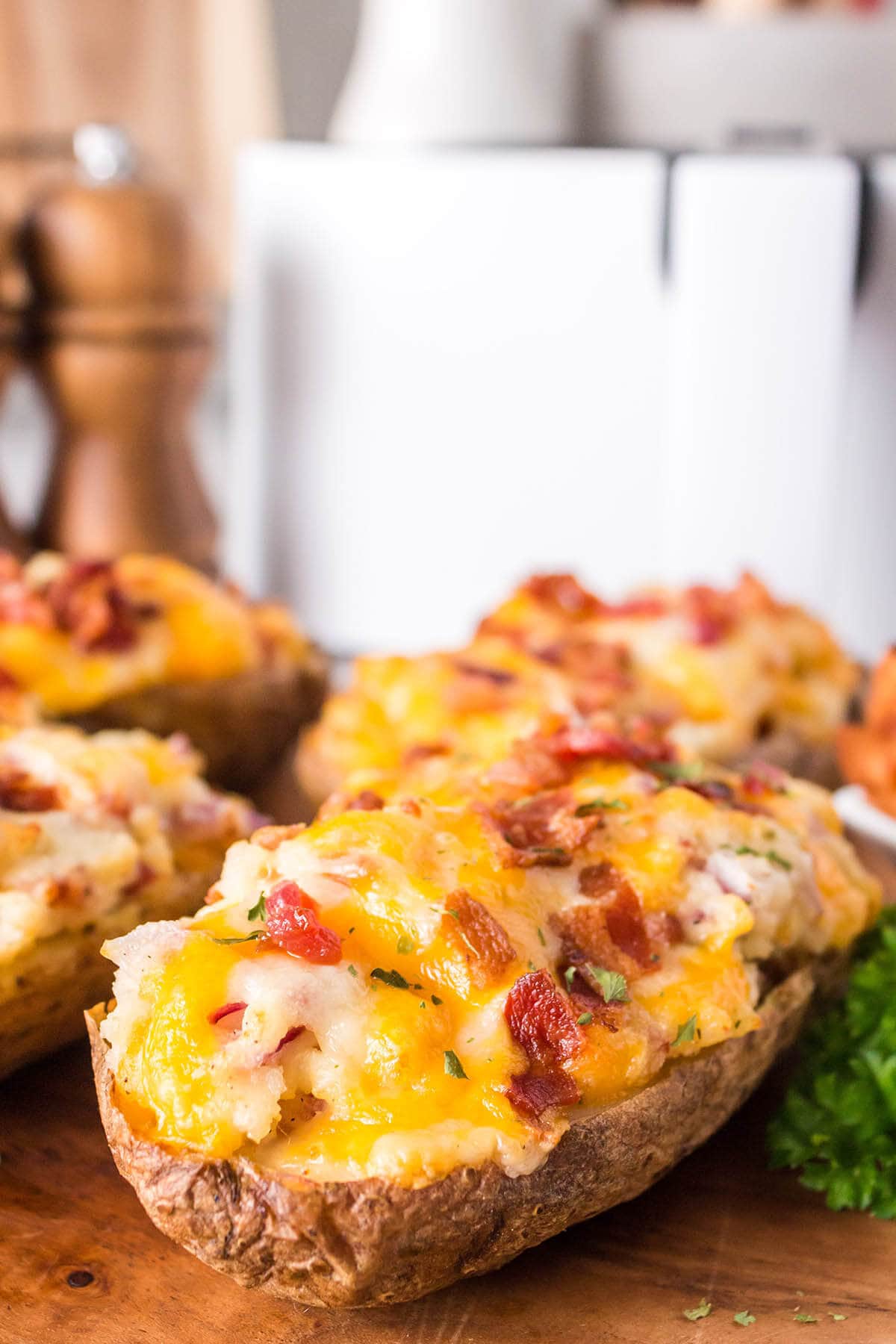 Air fryer tips for beginners
Just as with a traditional oven, air fryer cooking time varies a little depending on the size of the meat. It's always a good idea to use a meat thermometer to make sure chicken breast, pork chops, or other meats are cooked through.
Be sure to dry your food really well (like after washing veggies) to give it the best crispy finish. I also like to pat dry any meat that has been stored in liquid.
The best way to grease the air fryer basket is with a little bit of oil. I prefer to use an oil sprayer/mister, rather than a non-stick cooking spray from the grocery store.
Food should never touch the actual heating element of basket-style air fryers. Keep it in the basket or on a rack for best results.
You should hand wash your air fryer basket with gentle dish soap to prevent damaging the non-stick surface. Some can withstand an occasional round or two in the dishwasher. However, different air fryer models have varying non-stick coatings, so always read your manual to know for sure.
Wipe down the outside of the air fryer with a damp cloth. Of course, you should never submerge electric cooking applicances in water.
Before working with a new kitchen appliance, review the user manual. They generally provide air fryer safety tips and tricks specific to your own make and model. Sometimes, the manual also includes a few easy air fryer recipes.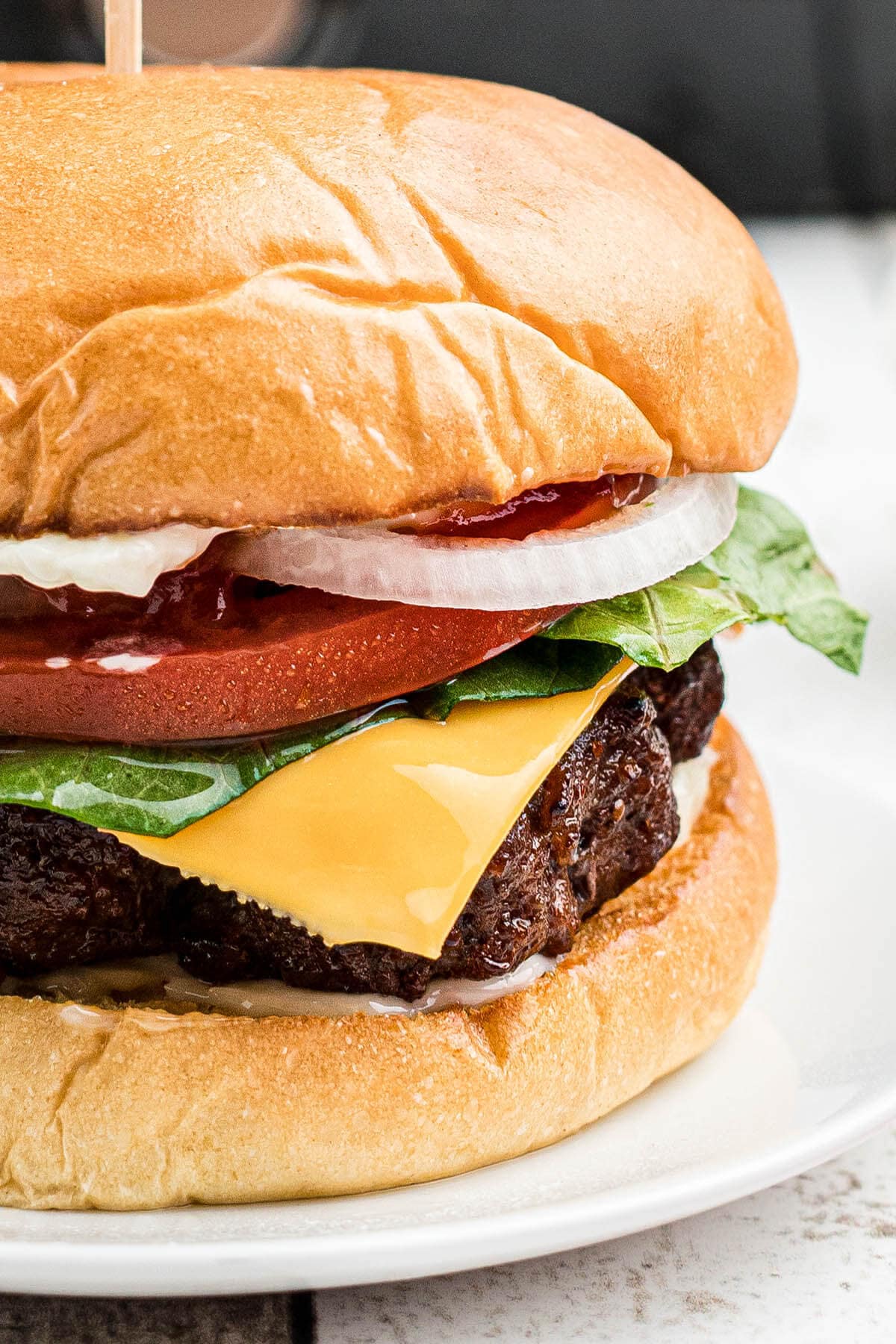 Best Air Fryer Recipes
These delicious air fryer recipes will get you started and give you meal inspiration for weeks! These simple recipes are quick and easy to make.
Click here for even more inspiration. We're adding new recipes every week!
Equipment
The following are affiliate links. We are a participant in the Amazon Services LLC Associates Program, an affiliate advertising program designed to provide a means for us to earn fees by linking to Amazon.com and affiliated sites.
Instant Vortex Air Fryer - this is the air fryer I use and recommend!