A pink party theme is fabulous for just about any special occasion: Valentine's Day, bridal showers, a little girl's birthday party, baby showers, Barbie parties, spring luncheons, and more. Plus, with so many delicious pink party food ideas, you'll barely have to decorate at all!
I've rounded up the best pink recipes out there so that you can host your next party with style. These easy ideas make perfect treats, awesome party favors and food so tasty your guests will be tickled pink!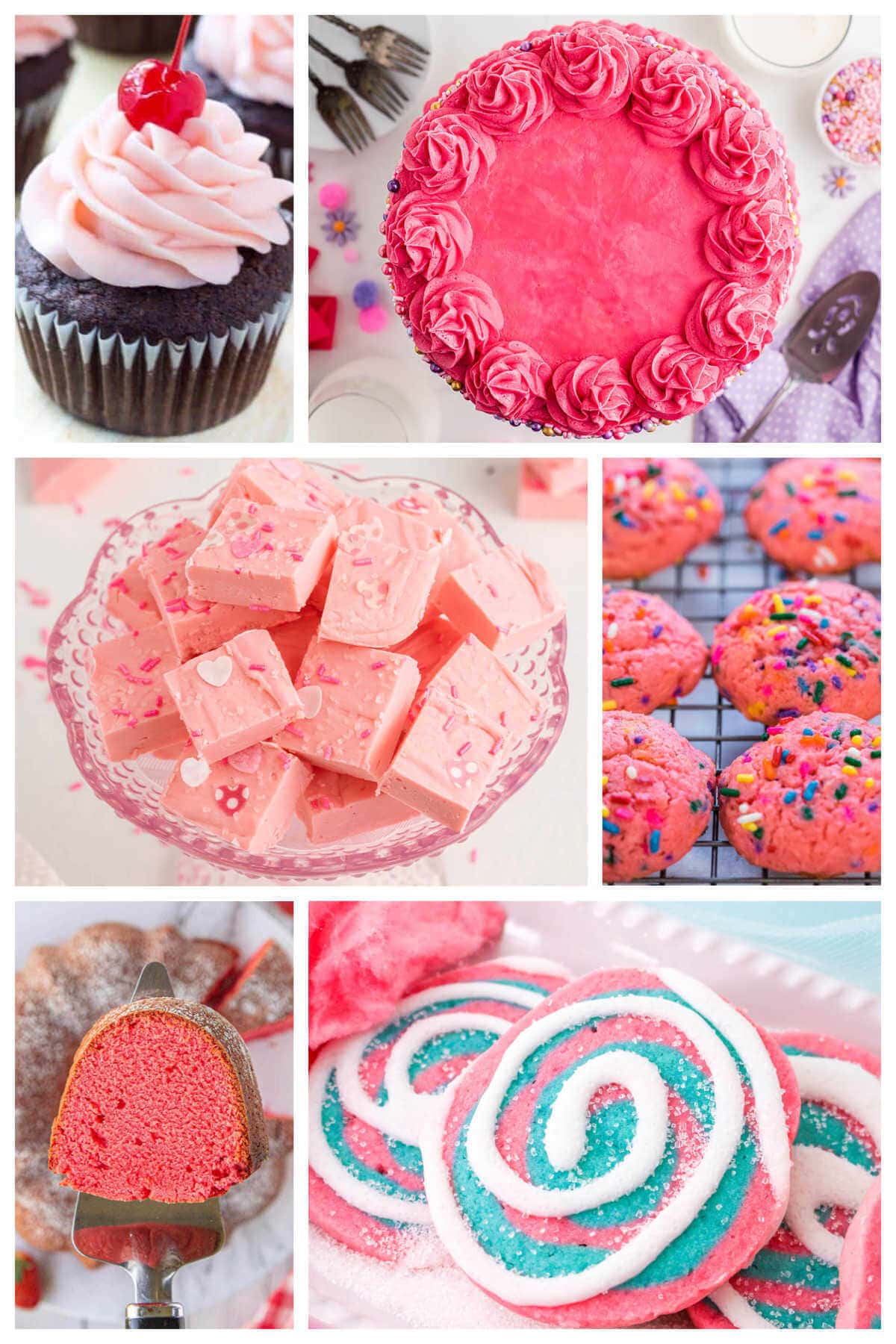 Jump to: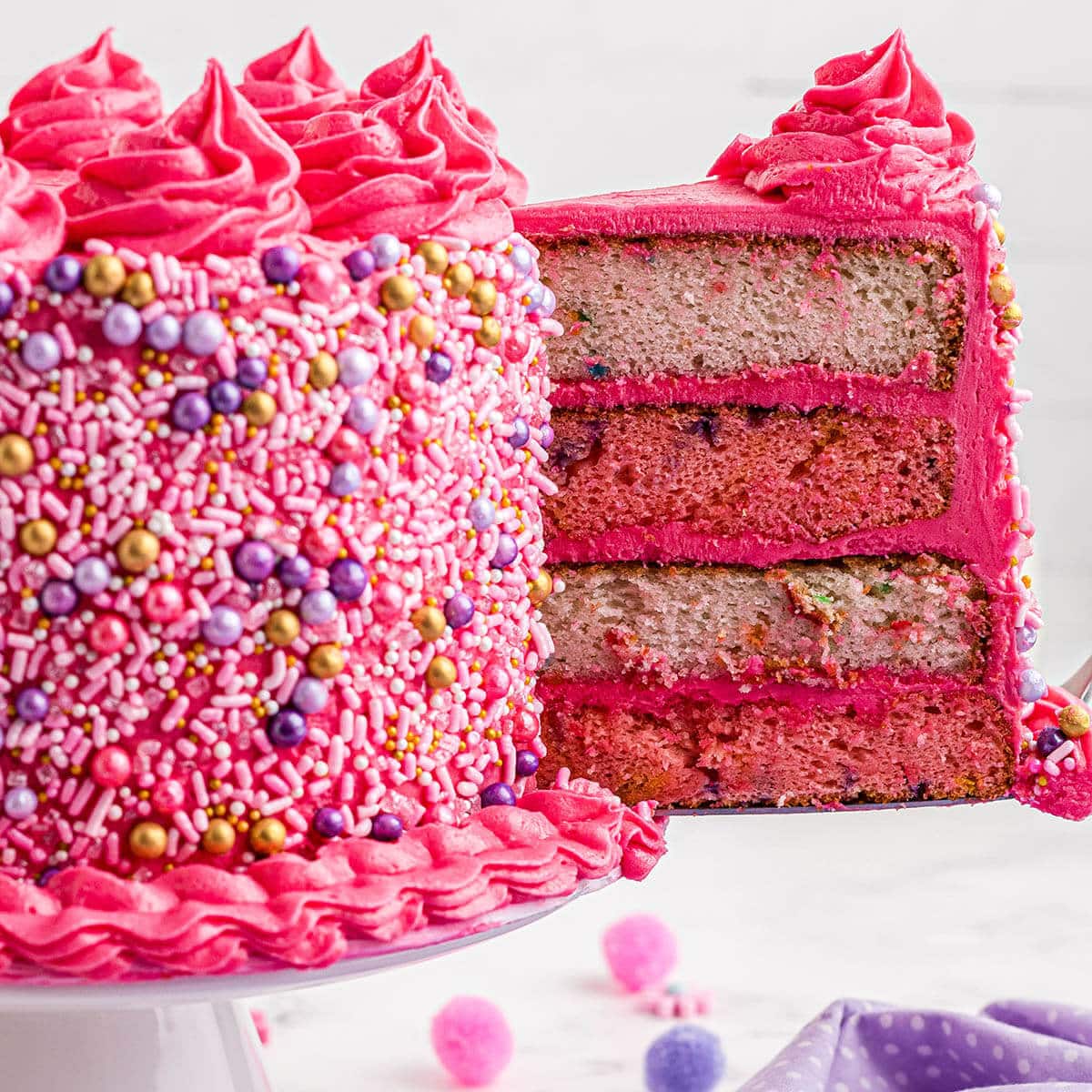 1. Pink Funfetti Layer Cake
What is not to love about this pretty pink Funfetti Layer Cake? With all the sprinkles and sparkles, it's perfect for baby showers, Barbie Parties, or a birthday party!
And if you're looking for beast cancer party food ideas, it would be great too!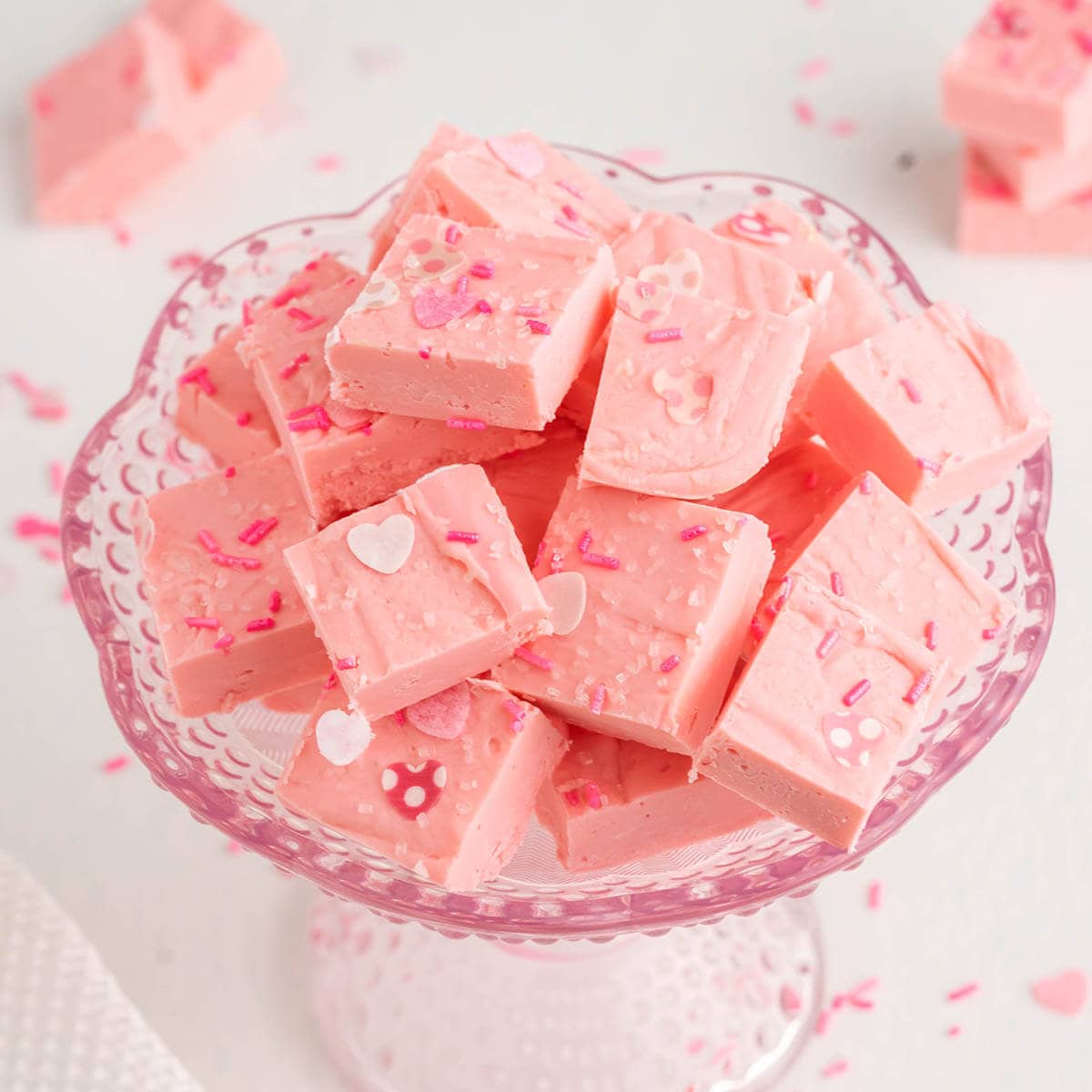 2. Pink Strawberry Fudge
Pink Strawberry Fudge only requires three ingredients—it's one of the easiest sweet treats you'll ever make!
You can decorate it with any sprinkles, so feel free to get a little festive.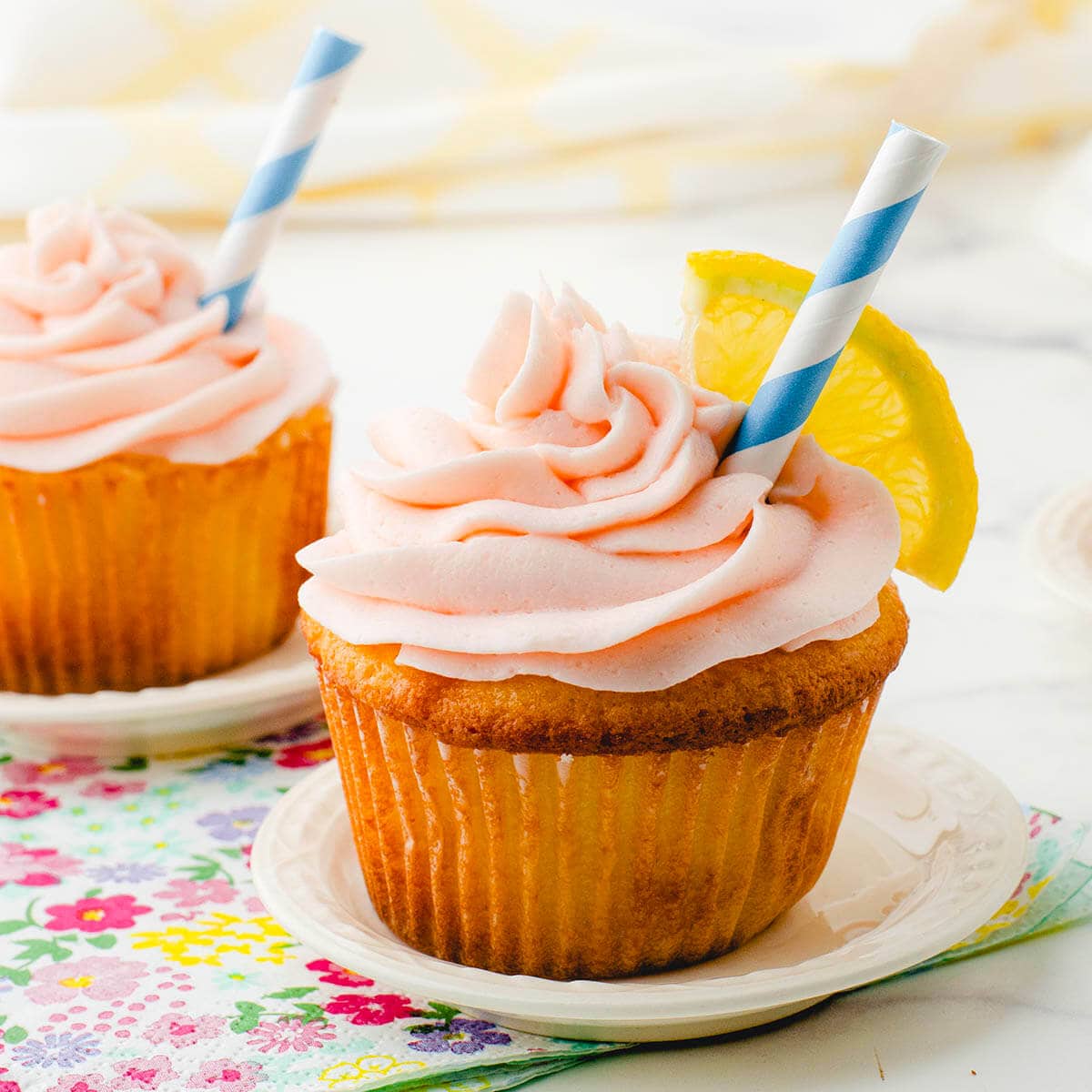 3. Pink Lemonade Cupcakes
If you like lemon cake, you'll love these Pink Lemonade Cupcakes. They're tender and moist, with the perfect combination of sweet strawberry and tangy lemon flavor.
The recipe uses fresh lemon juice and strawberry yogurt - it's so good!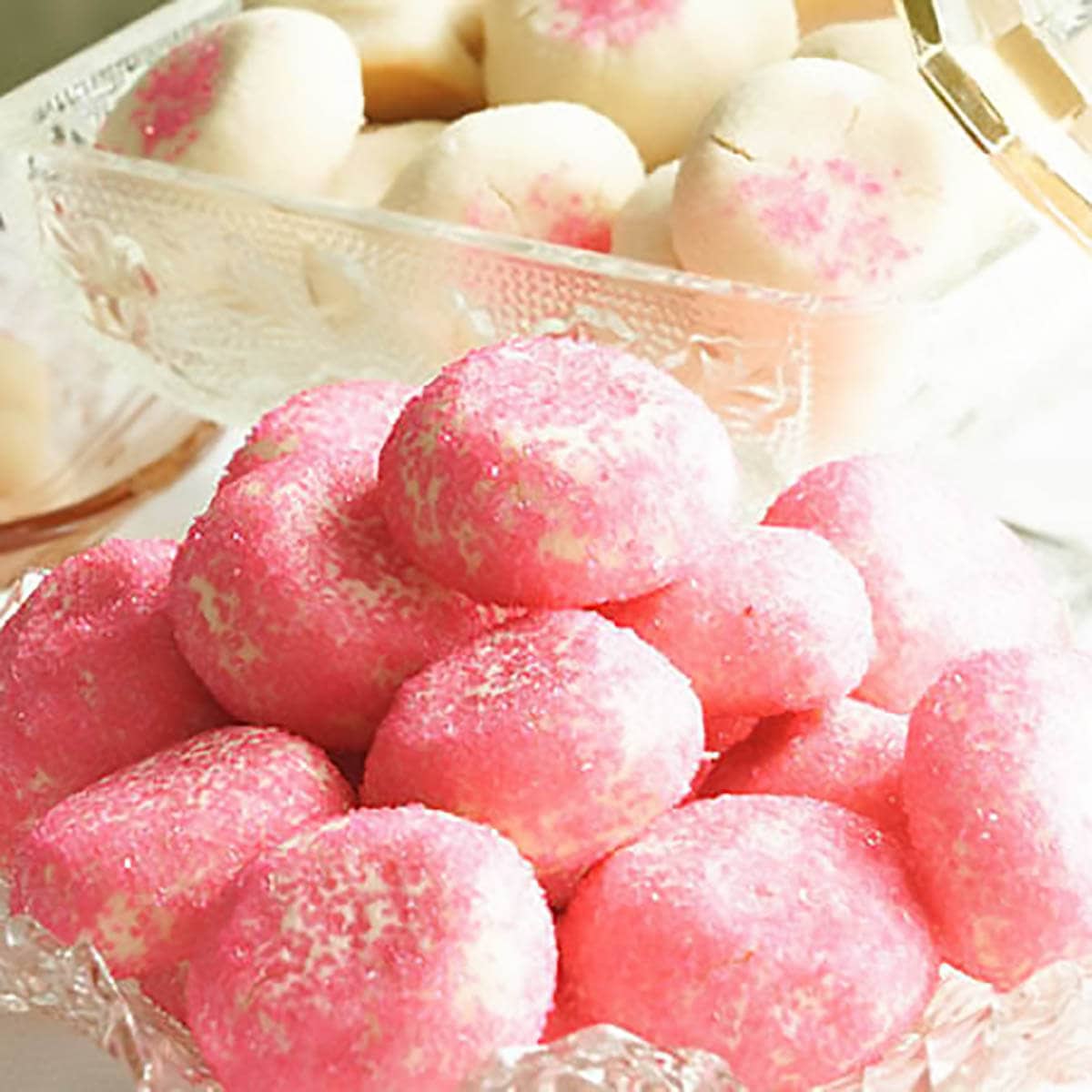 4. Pink Butter Cookies
Classic Butter Cookies taste just like Grandma's used to make when you were a kid. The sparkling sugar on the outside gives these shortbread-like treats a pretty pink hue and a satisfyingly crunchy texture.
5. Minnie Mouse Cupcakes
These Minnie Mouse Cupcakes are a fun way to add a little magic touch to any pink-themed party. They're so easy to make, and you can even use store-bought pink cupcakes. As the lovely mouse herself would say, they're "simply ear-esistable."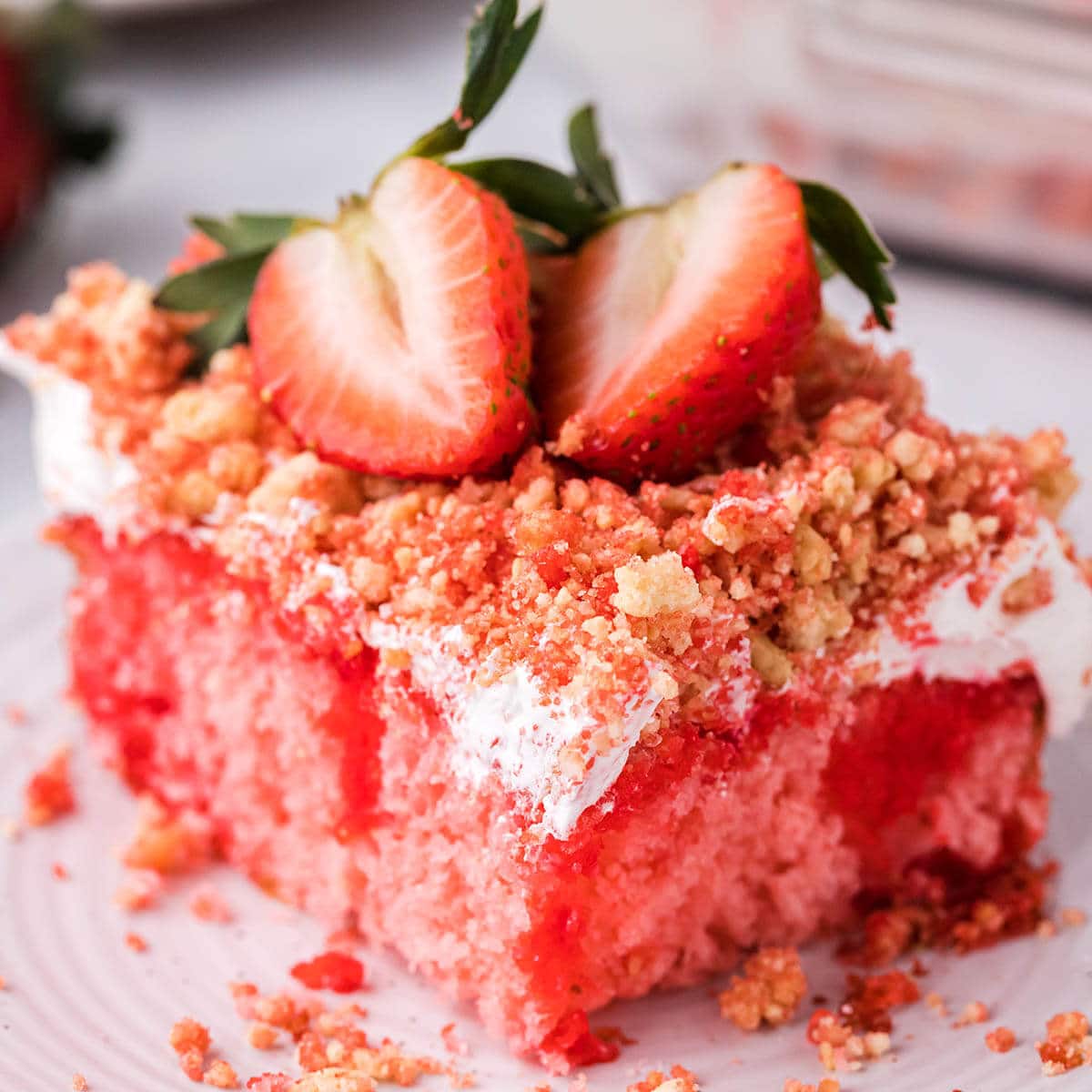 6. Strawberry Crunch Cake
Fluffy strawberry cake mix is baked, then layered with Cool Whip and a homemade crunch topping that tastes like your favorite childhood ice cream truck treat.
Good news: Strawberry Crunch Cake is also super easy to make, so you'll love serving it at your pink theme party.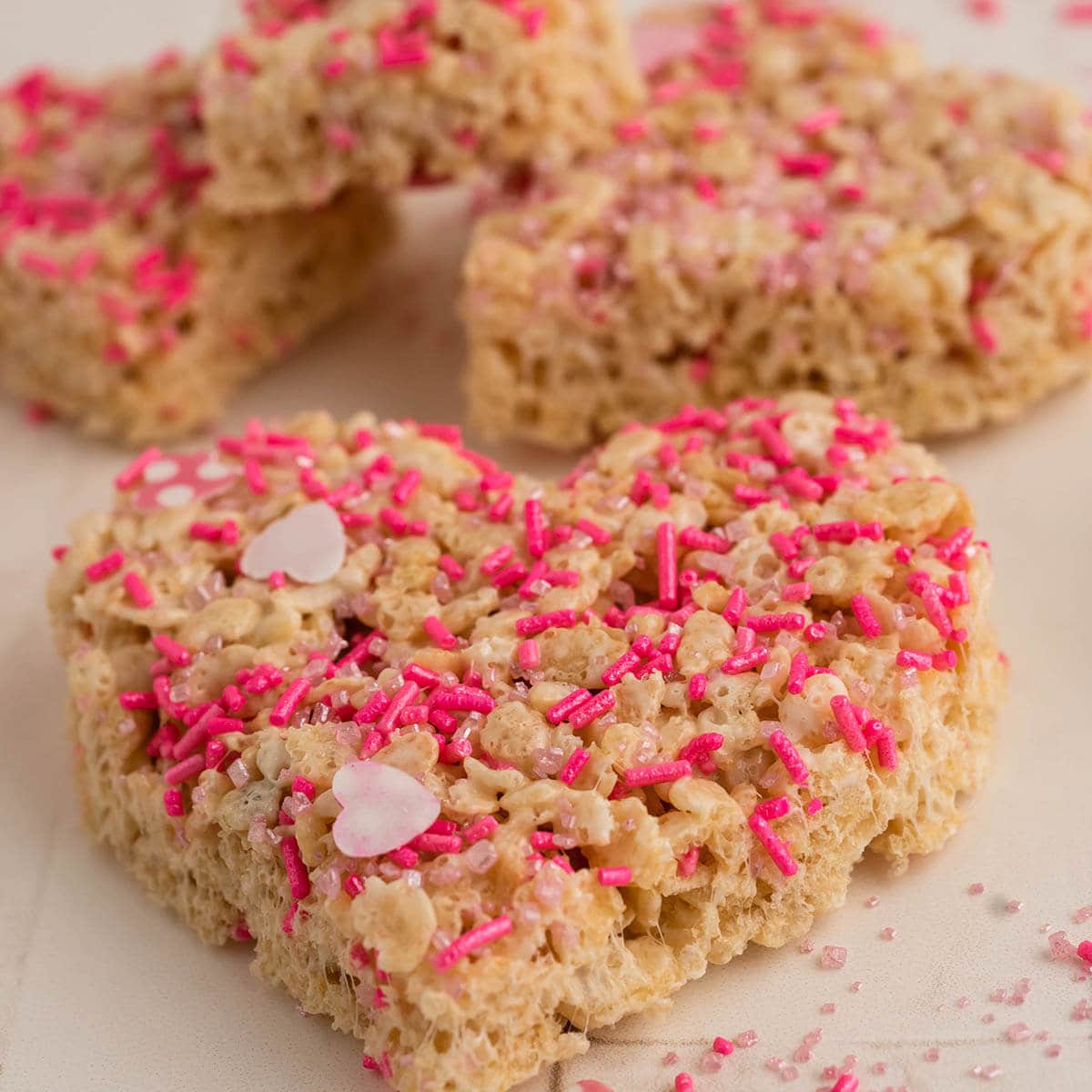 7. Heart-Shaped Rice Krispie Treats
Look no further if you're searching for quick, no-bake pink items! Heart-Shaped Rice Krispie Treats are just that and more! They're a lot of fun to make, serve, and eat!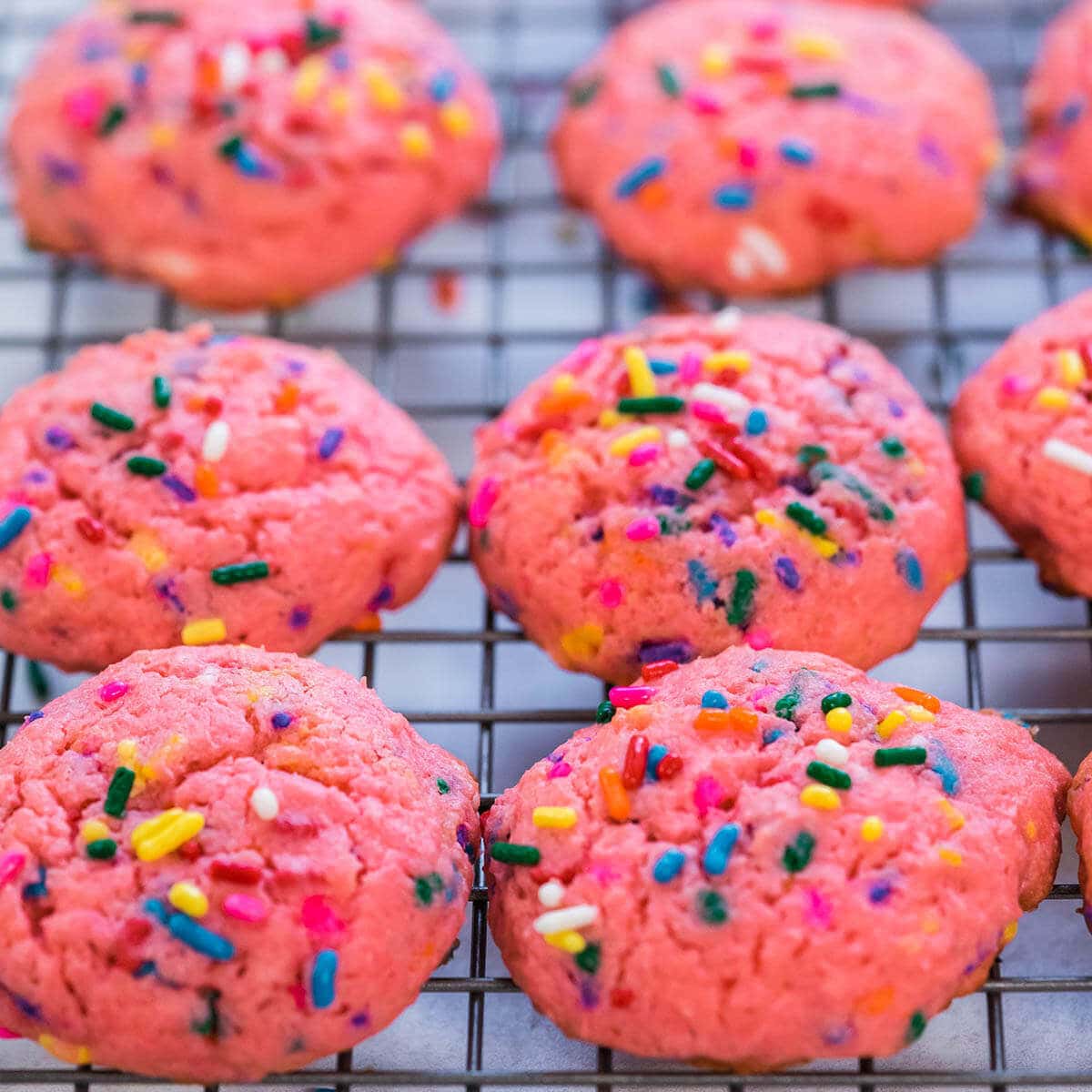 8. Funfetti Cake Mix Cookies
These cookies are one of the most fun ideas—they'll be a true party favorite! Funfetti Cake Mix Cookies start with a box mix for easy prep and only require three other ingredients.
Plus, they're done in just 20 minutes!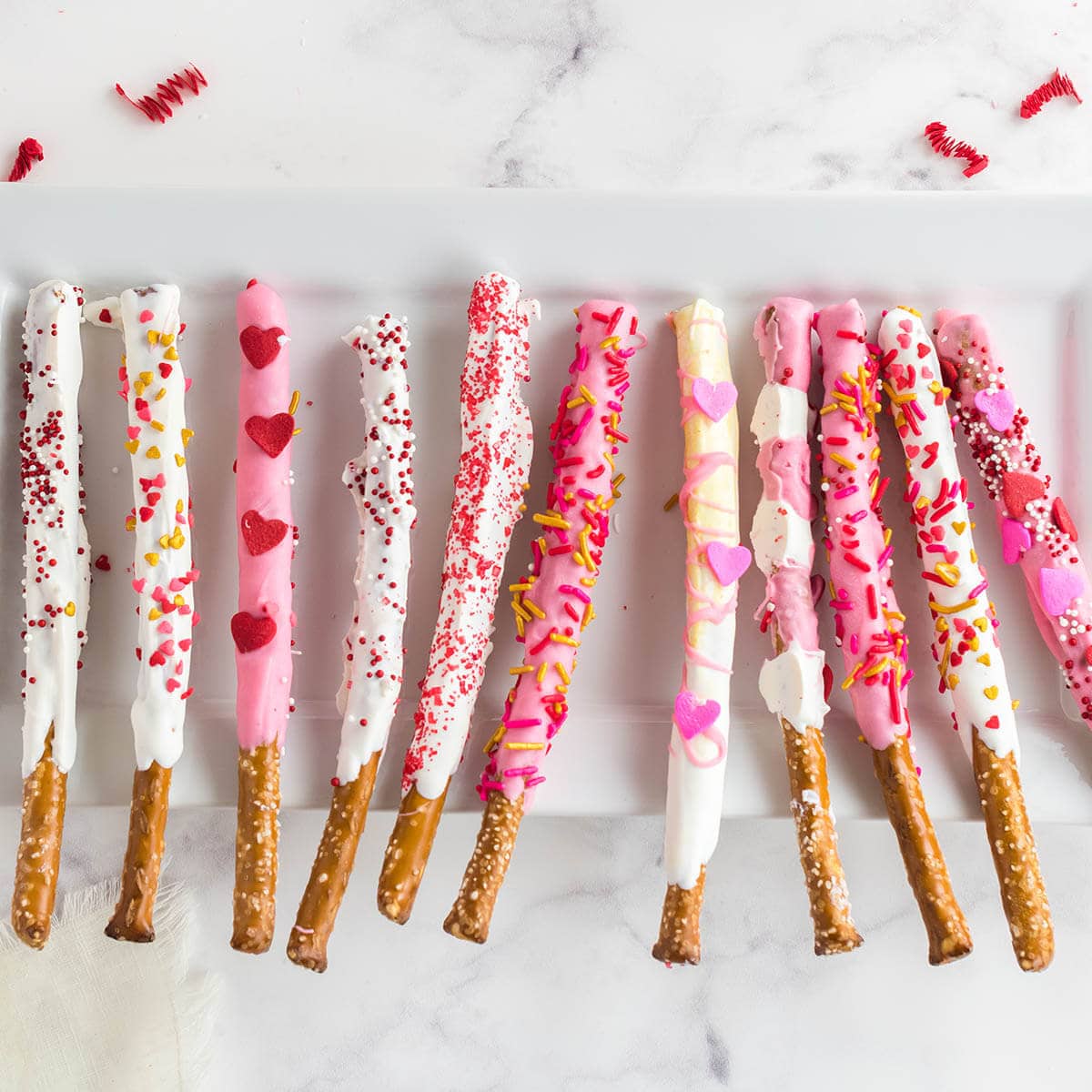 9. Pretzel Valentine Treats
These sweet and salty Pretzel Treats are the perfect party food, not just for Valentine's anymore! You can vary the colors (I like to make some in the hot pink color and some white) and share them as party favors, too!
Wouldn't this be the pink party appetizers?!!!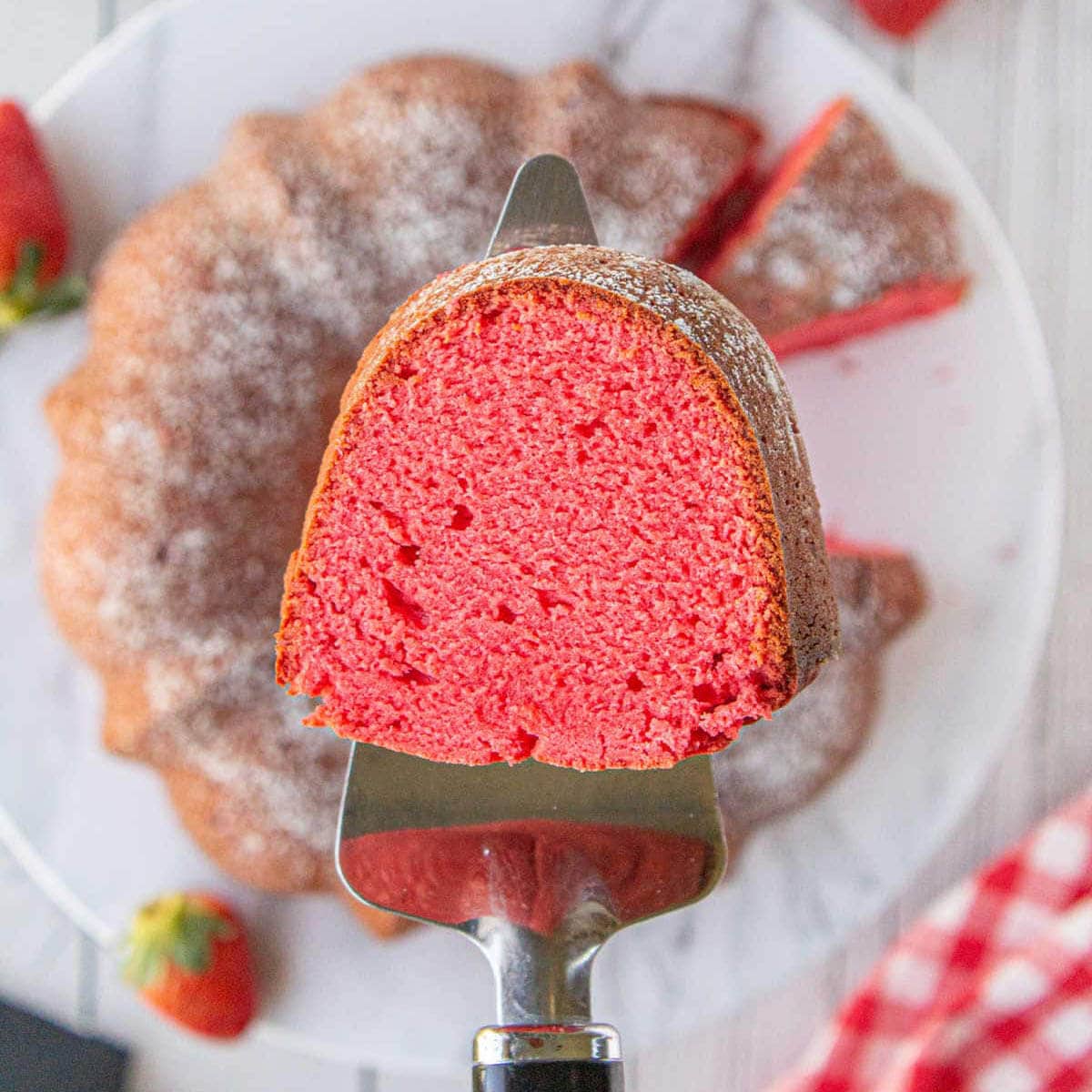 10. Strawberry Pound Cake
Just look at that pink cake! This dense, buttery, velvety Strawberry Pound Cake does not get its hue from food coloring! You'll just have to try the recipe to discover the secret.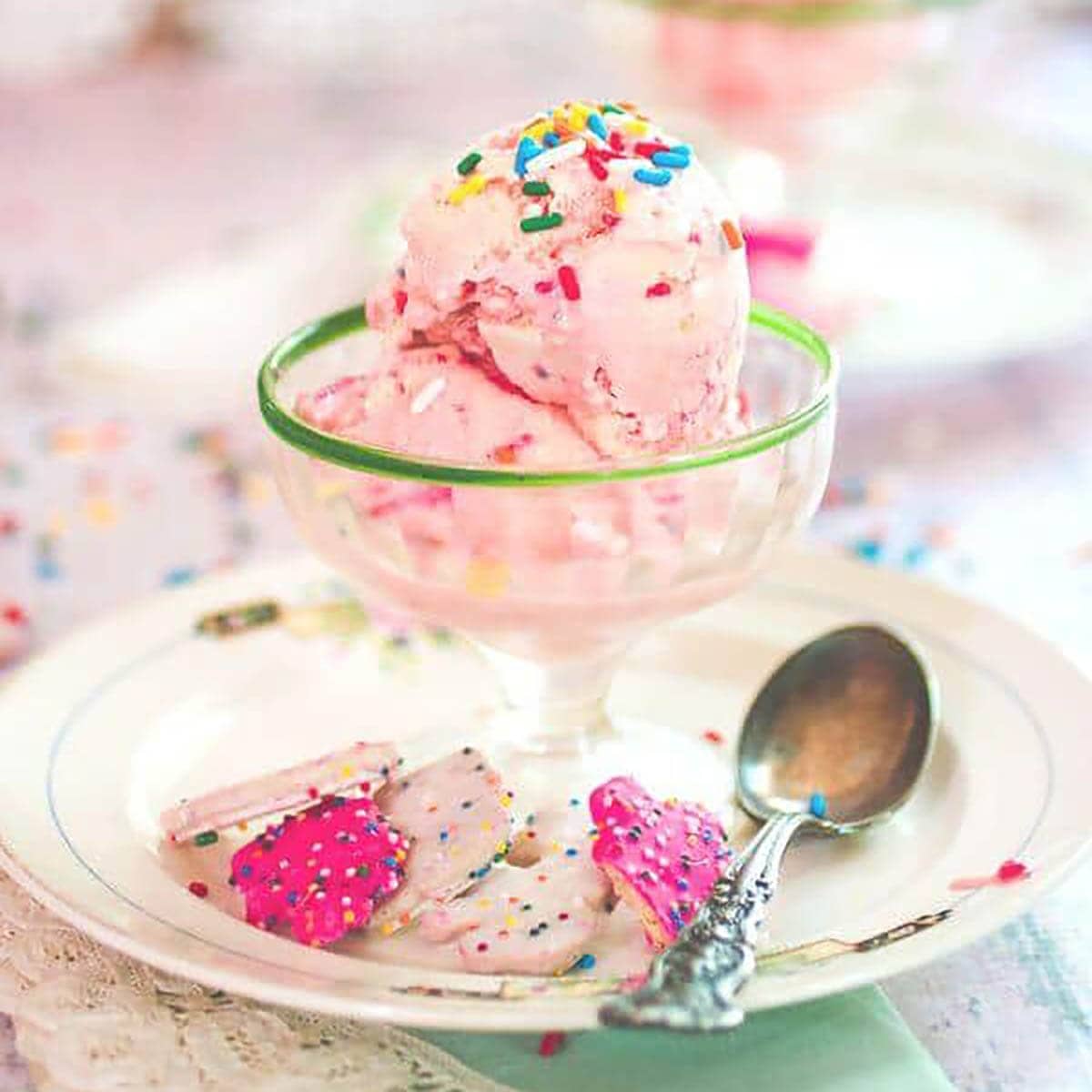 11. Circus Animal Pink Ice Cream
Circus Animal Ice Cream is both delicious and adorable and the perfect way to celebrate a pink baby shower or a sweet little girly girl's birthday. It's easy to make and has a flavor of nostalgia that can't be beaten!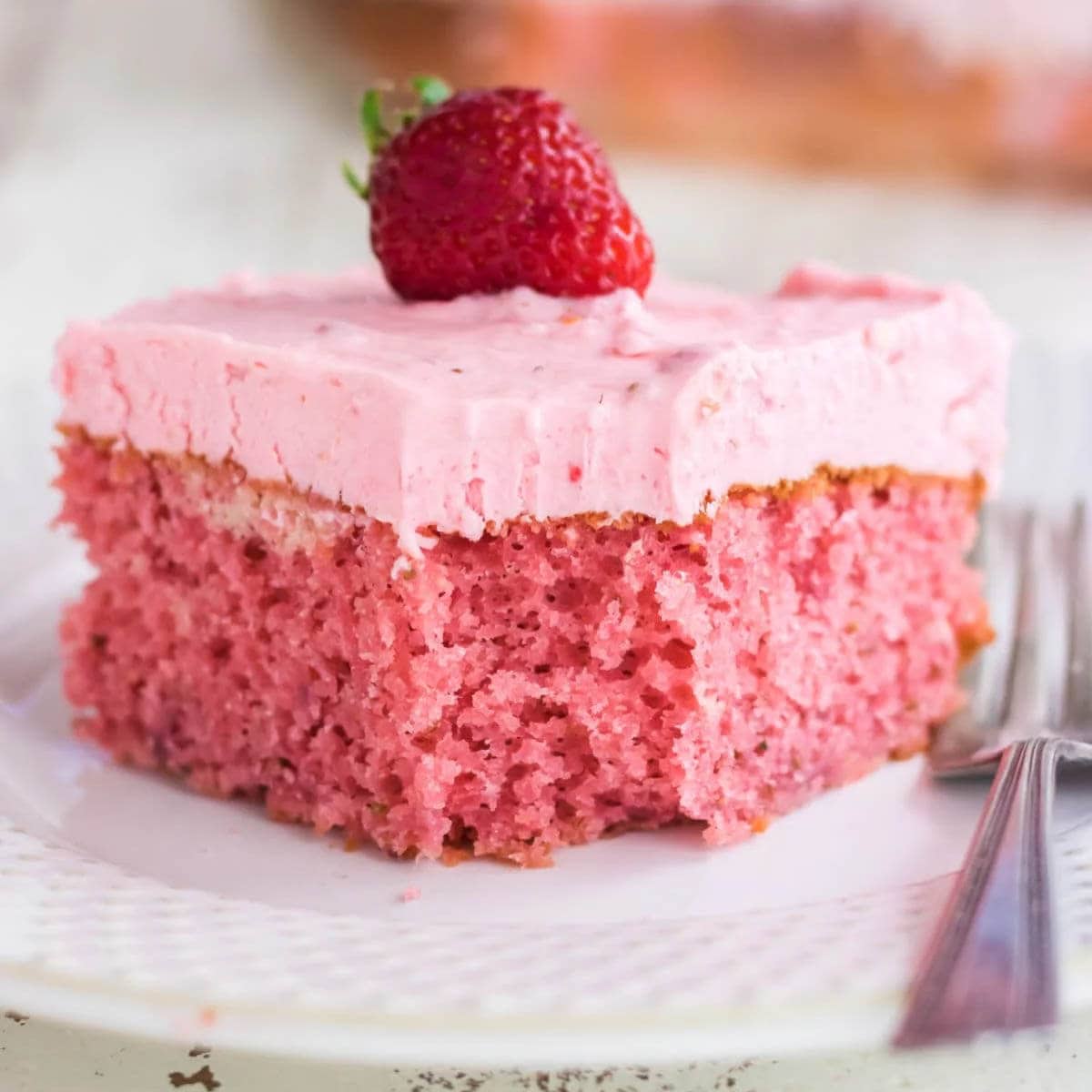 12. Strawberry Sheet Cake
Fresh strawberries and cream cheese frosting make this easy Strawberry Sheet Cake a dessert table winner. We love this pretty pink themed birthday cake. Isn't it gorgeous?
You don't need fancy decorating equipment to make this beautiful cake—no piping bags or fussy layering here!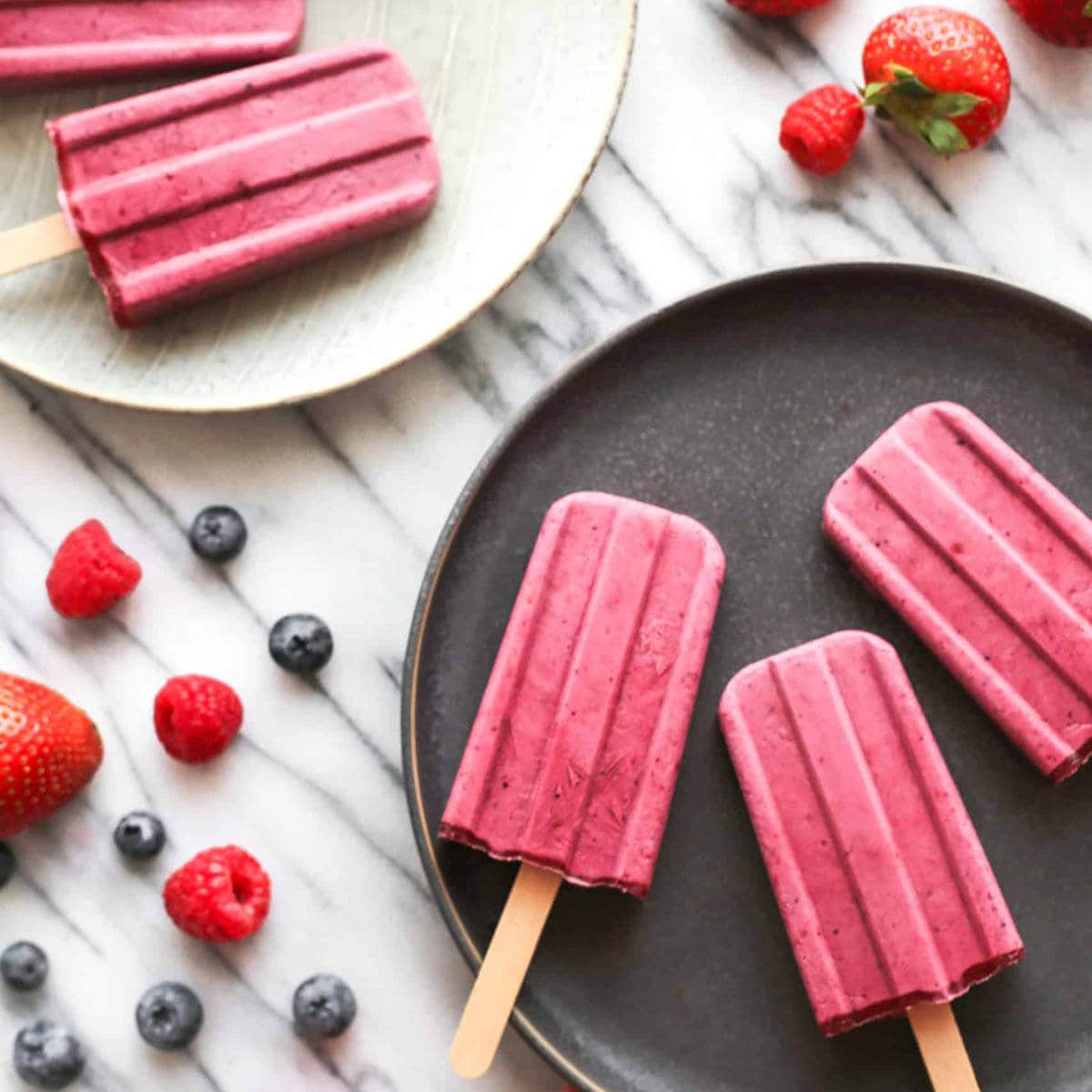 13. Mixed Berry Yogurt Popsicles
A great way to cool down on a hot day, these three-ingredient Mixed Berry Yogurt Popsicles will have your taste buds tingling with joy.
They're naturally sweetened, too, so you don't have to worry about your party guests having a sugar crash!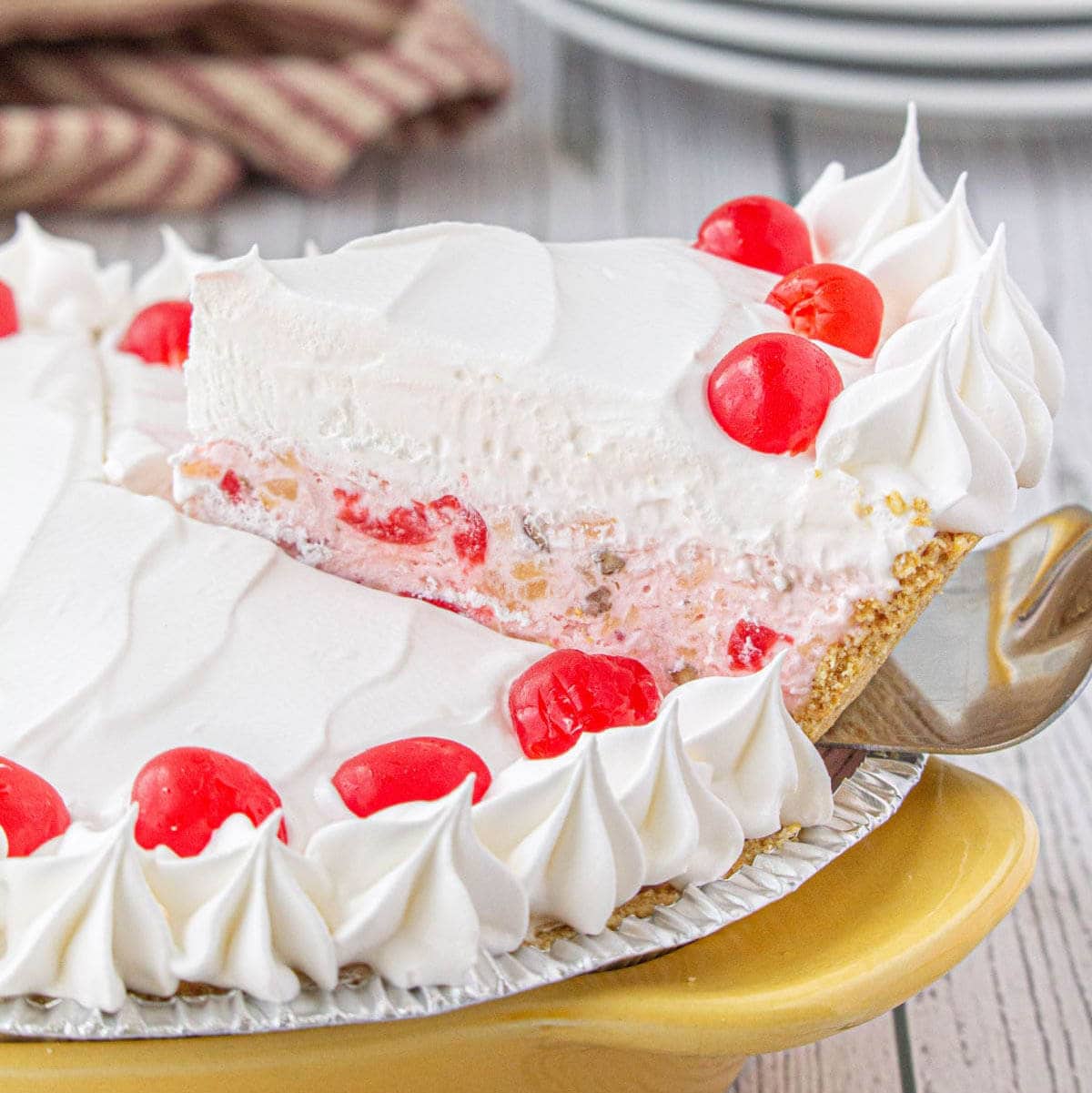 14. Millionaire Pie
No-Bake Millionaire Pie is so easy and takes just minutes to prep. The tropical flavors of coconut, pecan, and pineapple combine so well with the creamy, luscious filling.
Of course, it wouldn't be a proper pink party without maraschino cherries for pastel coloring!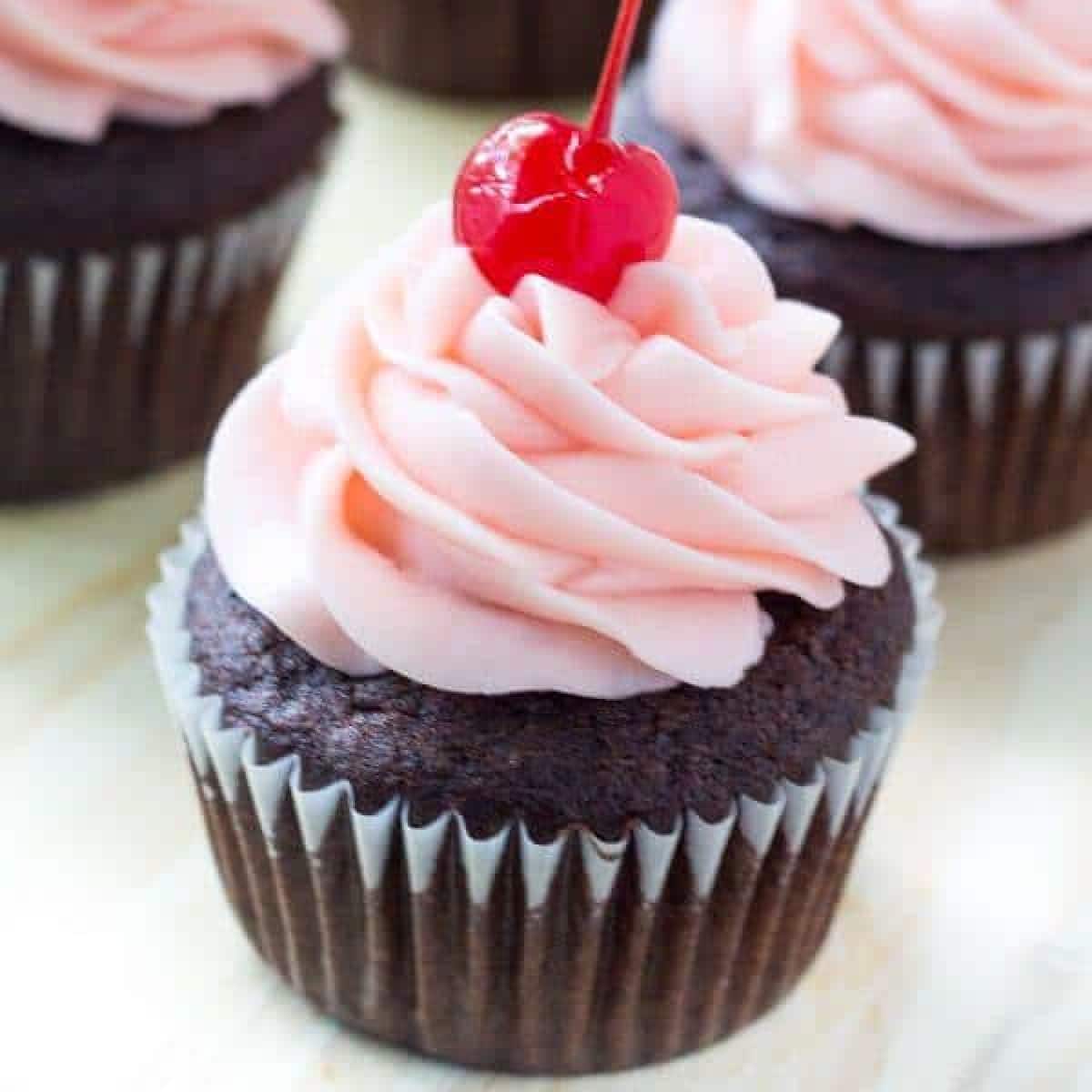 15. Chocolate Cherry Cupcakes
Rich and decadent, Chocolate Cherry Cupcakes always steal the show. The easy, from-scratch recipe comes out perfectly every time—and that cherry buttercream frosting really is the cherry on top!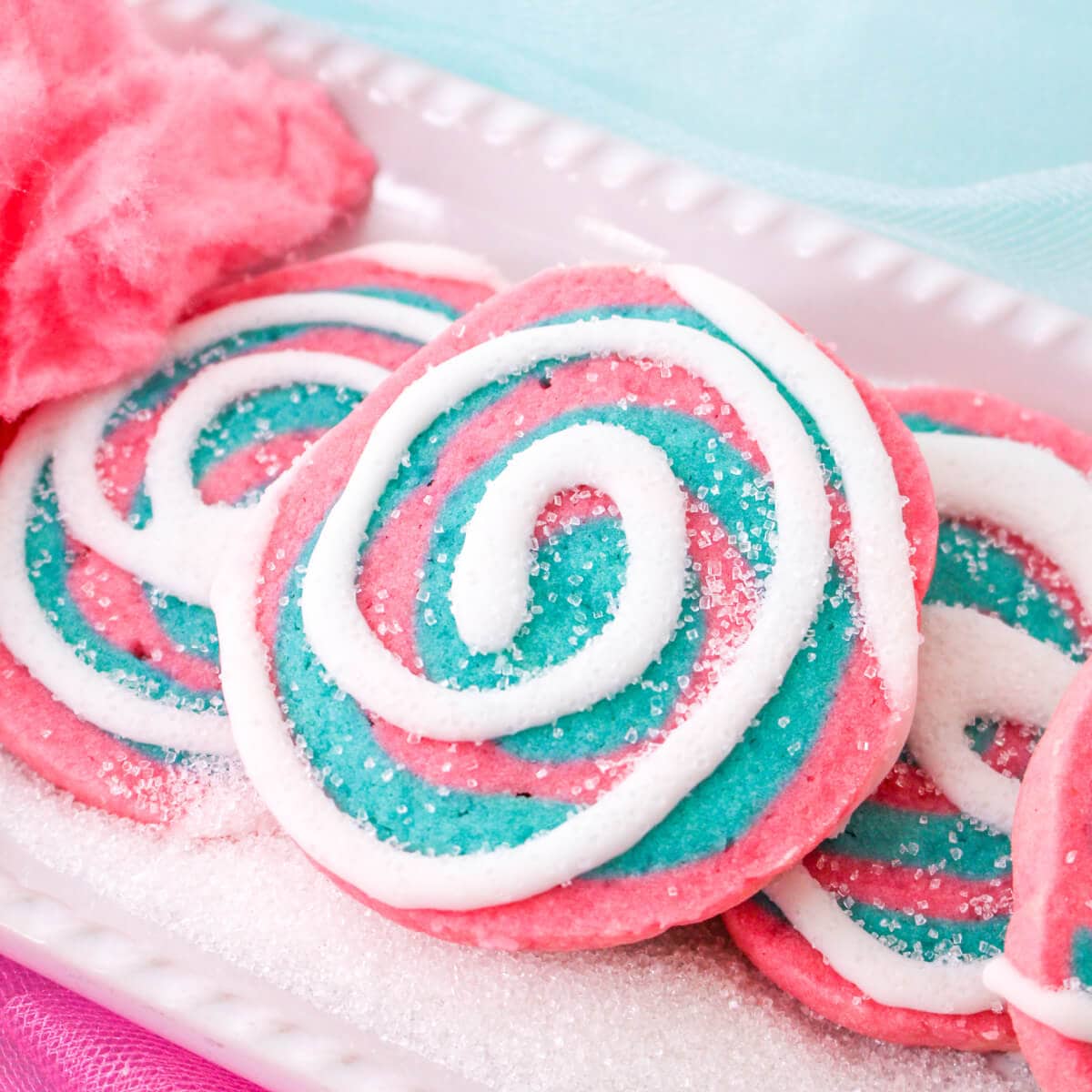 16. Cotton Candy Cookies
Nothing says "Barbie party" quite like these colorful Cotton Candy Cookies. They're easier to make than they look and everyone—both kids and adults—will be impressed.
17. Strawberry Crunch Ice Cream Cake
No-Bake Strawberry Crunch Ice Cream Cake combines two classic desserts into one epic pink party treat. Plus, there's no baking involved, so this great recipe is one of the easiest you'll ever make.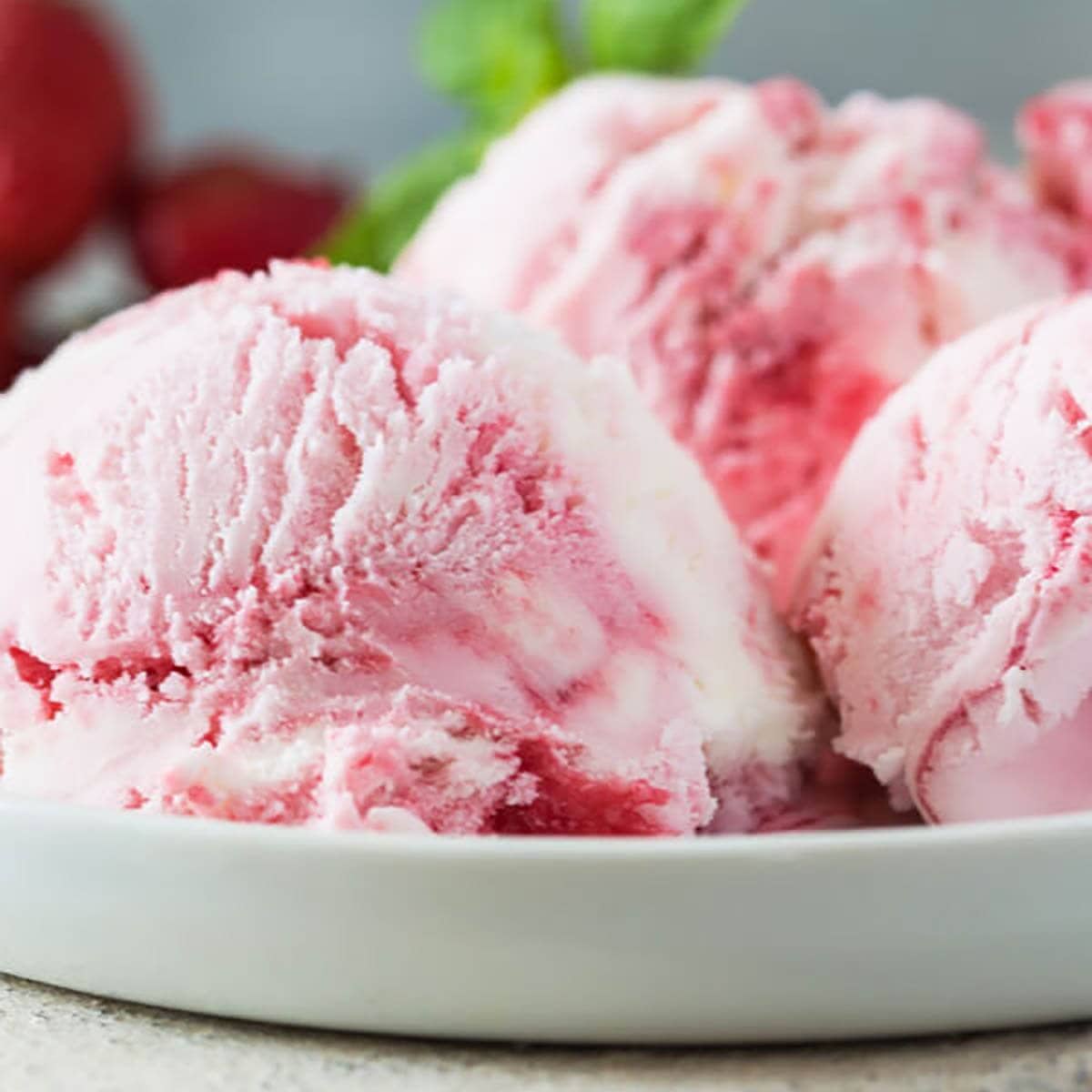 18. Strawberry No Churn Ice Cream
When it comes to aesthetic pink desserts, you cannot forget about the simple pleasure of ice cream. This Strawberry No-Churn Ice Cream is equally easy to make as it is delicious.
The texture is ultra creamy and studded with juicy chunks of fresh strawberries. Talk about yum!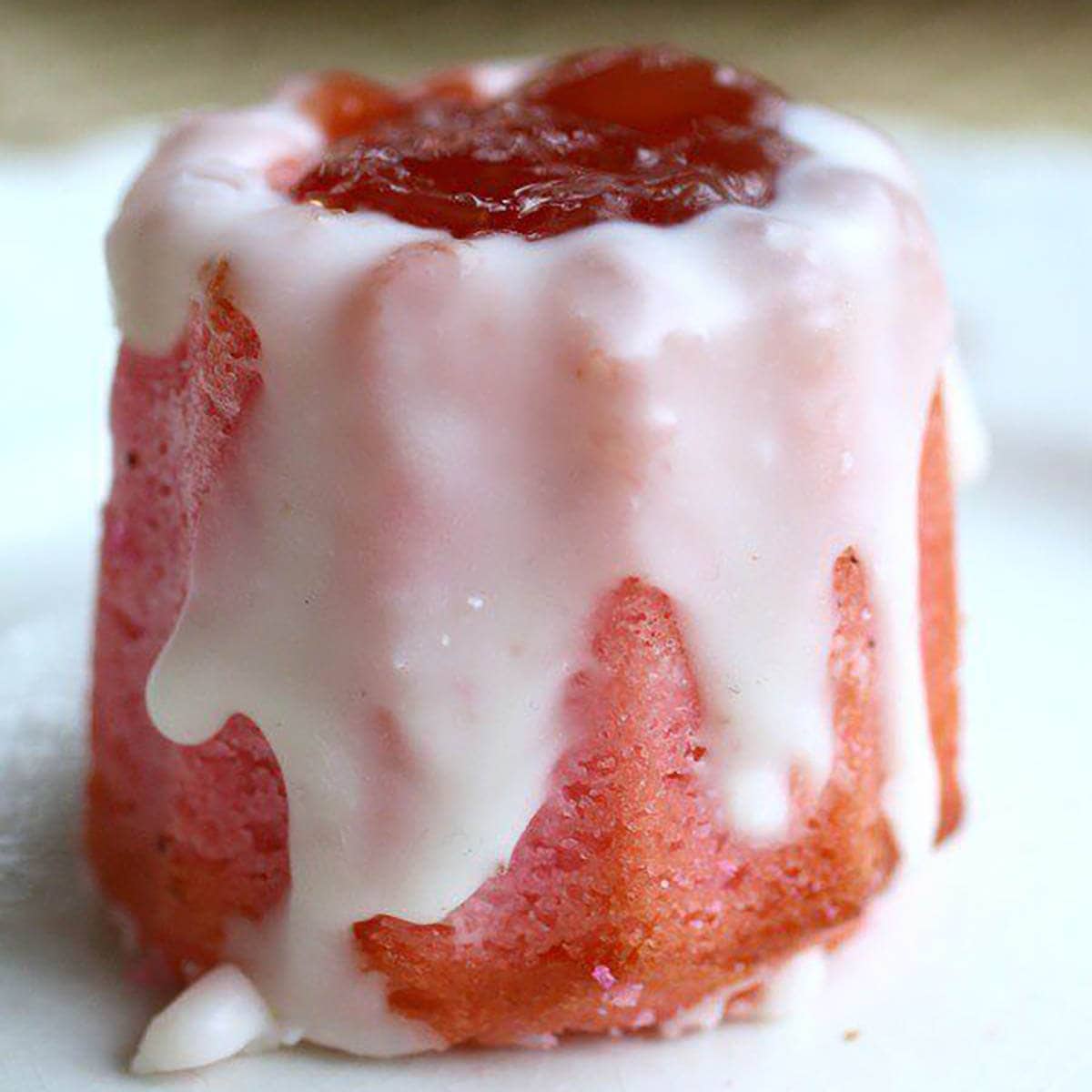 19. Pink Velvet Cupcakes
Pink Velvet Cupcakes get their name because they're soft and smooth, like velvet. With a white chocolate glaze and a dollop of strawberry rhubarb jam, these delicate little treats are the perfect pink-themed food idea.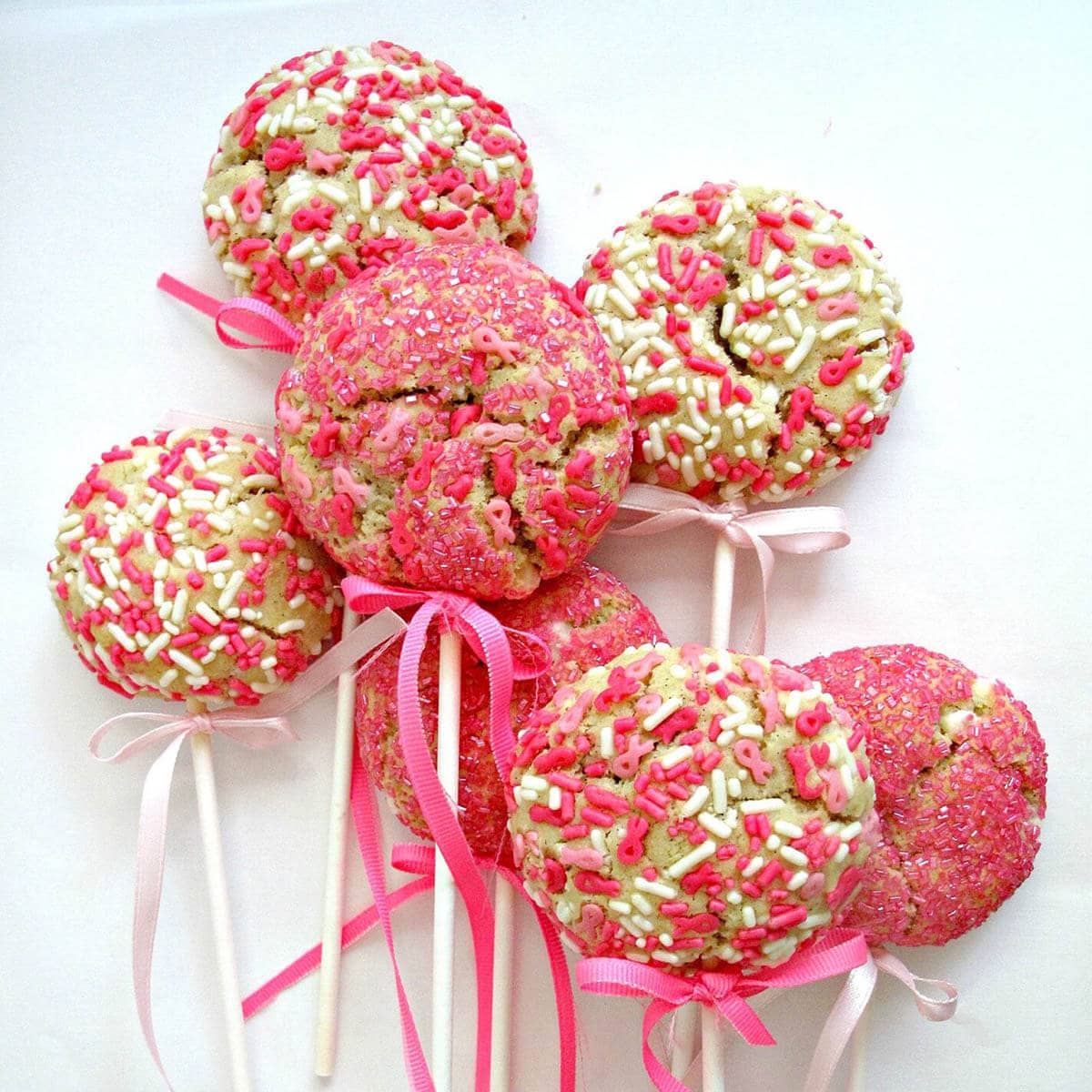 20. Vanilla Bean Balloon Cookies
These Vanilla Bean Balloon Cookies were originally created for breast cancer awareness, but you can make them for any pink-themed party. Looking for an easy way to display them? Press the lollipop sticks into a foam block or cake pop holder!
21. Pink Cake Pops
It's not a party without cake... pops! These Pink Cake Pops are the perfect way to enjoy some cake, in cute, bite-sized servings. They're fun to make and you can even get the kids involved.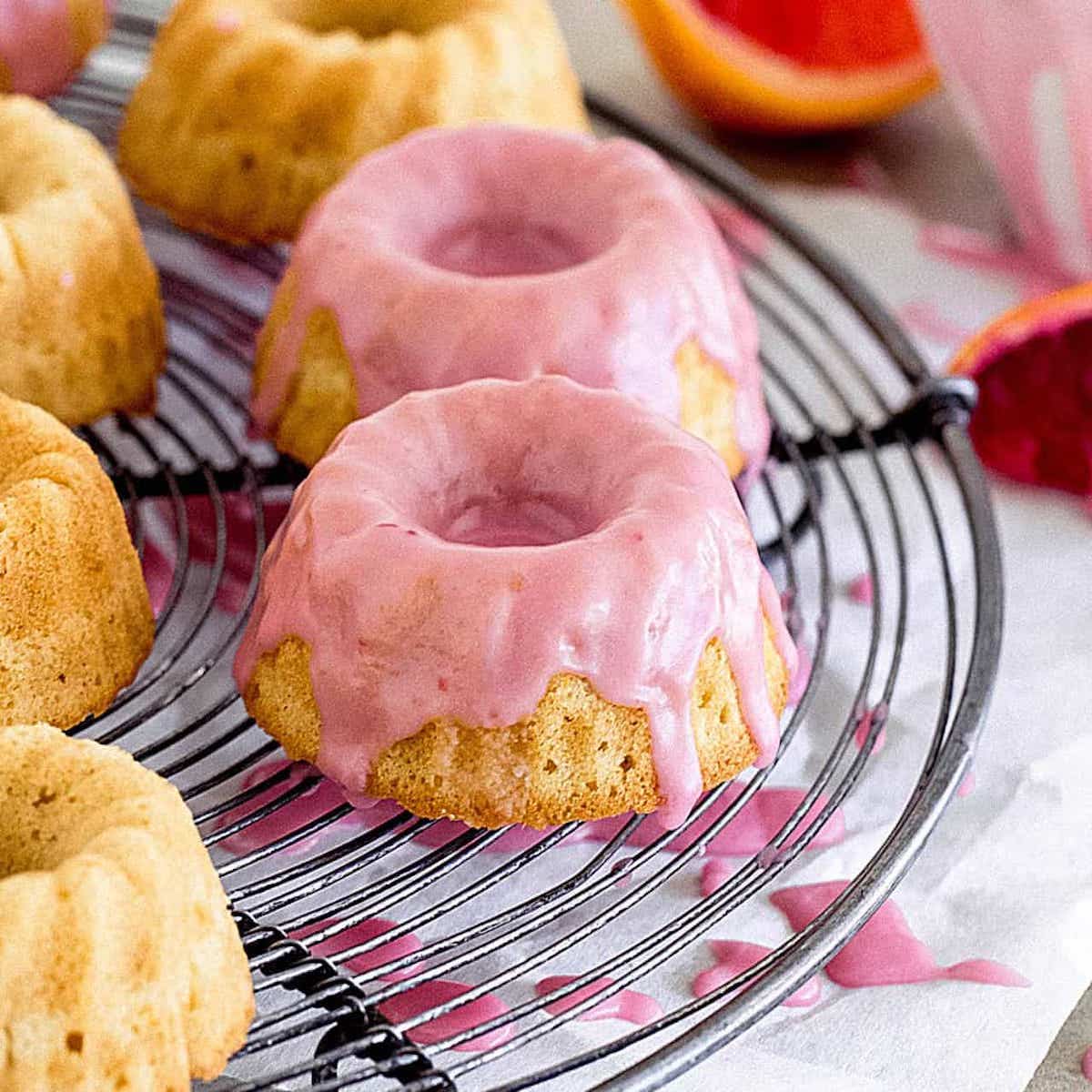 22. Blood Orange Sour Cream Cakes
Blood oranges are the secret to the pretty pink glaze on these tender, moist Blood Orange Sour Cream Cakes. Mini bundt cakes are a fun, classy, and unique pink party dessert—they'll definitely have everyone returning for more!
Pink-themed desserts to make with your kids
Want to get the young ones involved in prepping for your pretty pink party? Though they could help with any of the recipes in this collection, here are the best pink foods for little helpers:
Refreshing Pink Drinks and Cocktails
It's not a pink party without some pink party punch! Whip up some of these on-theme beverages to serve your guests so everyone can stay hydrated.
Feast your eyes; more pink dessert ideas
Looking for more pink food ideas? You're in the right place.