Thanksgiving in Oregon 2016
Let's talk T-Day. How was your Thanksgiving? I hope you had a GREAT holiday! This year rather than my folks traveling to Fresno, we decided to go home.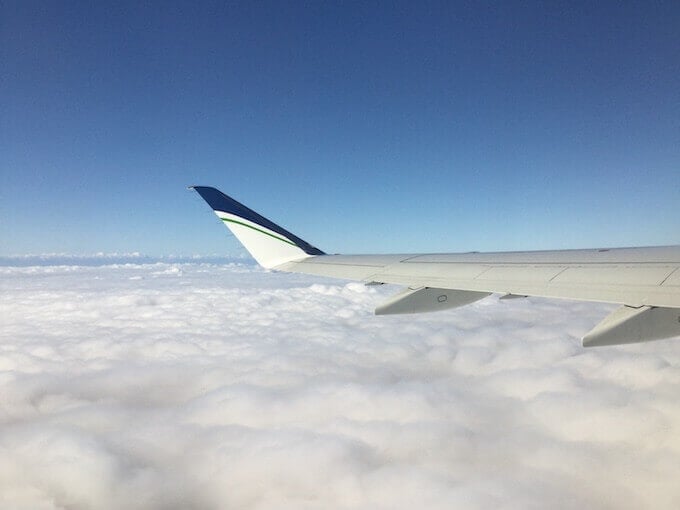 Home for me is Oregon. I grew up in St. Helens, in the beautiful Pacific Northwest. We landed at PDX in Portland to cloudy skies. It wasn't long after we got there that it began raining. I've seen plenty of rain growing up in the Northwest, but Dan is a native Californian and has spent the last 25+ years in Fresno where 9 inches of rain is the yearly average. Rain is a special treat! This trip we enjoyed long walks in the rain and checking the rain gauge daily. We watched football,basketball and visited. Listening to the rain pound the roof and windows was a daily occurrence. During the six days we were there, it rained over seven inches!
My folks know how much I enjoy seafood and they made sure we got plenty. I feasted on raw oysters, fish & chips and an amazing shrimp & crab tostada. In addition to the seafood, we enjoyed tacos, Chinese food (at my favorite restaurant), homemade rhubarb pie and sweets. Then there was Thanksgiving Day! This year we had Prime Rib and boy-howdy was it good!
The next day we had a ton of family over for an after Thanksgiving celebration. That feast included Beef Stew (recipe not yet on the blog).
Chili Mac & Cheese, Mediterranean White Bean Salad, Sliders and a delicious Slow Cooker Apple and Pear dessert (both of these recipes will be on the blog soon). We laughed, giggled and visited for hours. There is nothing like spending time with family and friends!
This year our family has been blessed with three new babies! I introduced you to our beautiful Granddaughter Juna earlier this year. In addition, my cousin Becky & her hubby had a handsome little boy named Owen. We were also blessed with Frankie - my nephew Donny & Kara's sweet baby girl! So many baby giggles and smiles it was so fun to spend time with these beautiful little people!
This year we suffered devastating loss with the passing of Dan's sister Mitzi and later in the year, two of our beloved pets. Seeing new babies and new life is truly something to be thankful for.
I am thankful for my wonderful husband, family and friends. I am thankful for you as a reader and so appreciate the support of the blog. I'm thankful for babies, laughter and life and I'm looking forward to 2017!
Do you reflect as you approach the new year? What are you thankful for this year?