Starting over in life. Has there been a moment in your life where you made a conscious decision that helped define who you are today?
First Published: October 18, 2017... Last Updated: October 31, 2019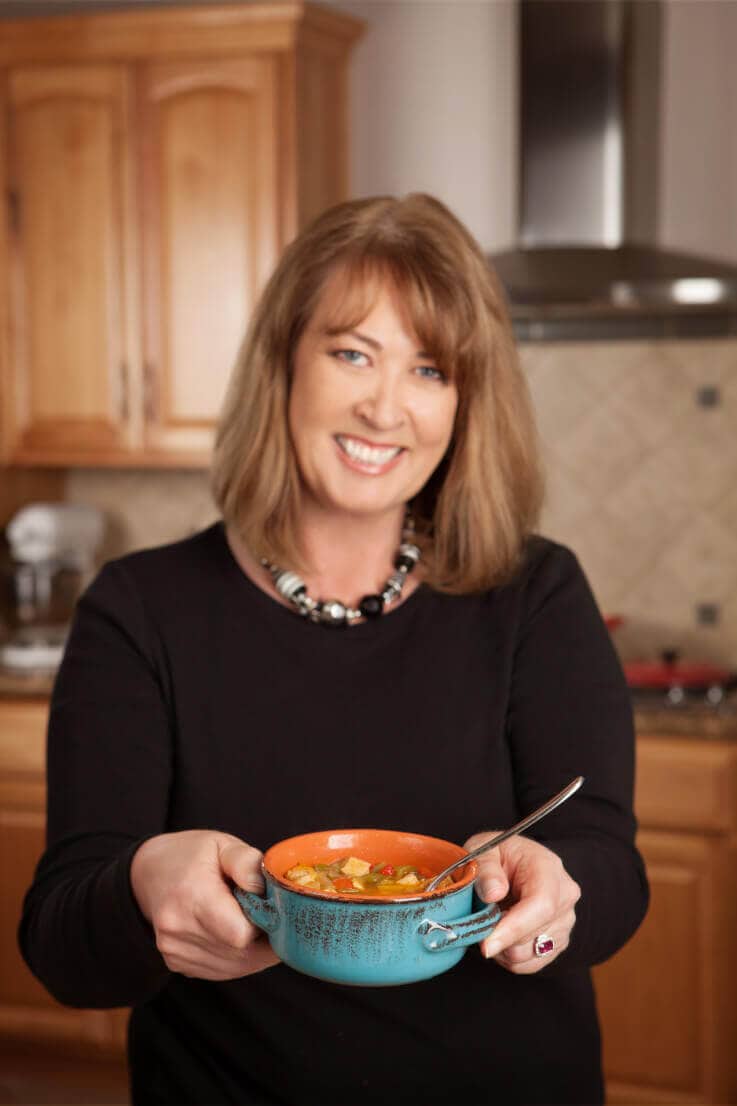 This shop has been compensated by Collective Bias, Inc. and its advertiser. All opinions are mine alone. #ad #WellYesMoment #CollectiveBias
Starting Over After Loss
If you're reading this it means you have been following my blog. You've probably read my About Me page where it talks all about my love of meals in a bowl, right?
There is a lot more to that story...
If you are reeling from loss in your life, starting over in life is possible - I've done it. This is my story and what Bowled ME Over...
Why start over in life?
It all started when my husband of 22 years emailed to say he didn't want to be married anymore and could he come by the house on Saturday and pick up his stuff?
In the email he told me to hustle up and get the divorce done asap. Oh and by the way, here's a hundred bucks and he's moving to Austria.
In complete and total shock, I collapsed on the floor. Long story short.
I remember taking that $100 to the store and thinking "What am I going to do?" I bought some soup and sandwich meat.
You have to want to live again
Homemade Soup became my go-to meal because it offered nutrition, variety and was an affordable meal.
AND it was time for me to make a conscious decision. Rather than become a victim and revel in self-pity, I decided to turn my back on the ugliness and negativity that often happens during a divorce.
My Moment of Yes was when I decided to become a better version of ME.
Starting over in life takes guts
With the help of my family and friends, I made a lot of changes:
I got a new job.

I got healthier - lost weight and became a long-distance runner.

I worked hard and bought my own home!
I tried hard to get "out there" but had absolutely no interest in dating.
My friend Nicole insisted that I join a dating service or go to a friend's party on Saturday night.
I opted for the dating service because that seemed the least threatening. After answering an endless list of questions on eHarmony, I received my first set of "matches" .... and that was how I met Dan!
Do you take the plunge?
Dan and I dated for two years and I married this wonderful man in 2013. Another Moment of Yes!
After moving to Fresno I decided to start a blog. When I told my gals pals I wanted to name my blog Bowl Me Over, it was a unanimous YES!
Starting over in life is possible.
What is your moment of yes?
Ever since that period in my life, soups have been my go-to-meal. And I'm excited to share this product with you because I love this soup!
Filled with purposeful, non-gmo ingredients and no artificial flavors or colors, Well Yes! is A Soup in the Right Direction!®
These soups are developed with nutritious, delicious ingredients and crafted with care.
You can find Well Yes! Soup at your local retailer in the soup section.
Portioning is easy because each can offers two generous servings. This is a soup that will challenge what you believe about canned soup!
Starting over in life is possible
If you are struggling - in a bad relationship, not happy with your life, your surroundings how do you make changes?
Ways to make changes
I found a great therapist. She was able to help guide my decision-making without judgment. If you think you may be depressed, reach out. It's hard to do, but here are many resources available.
It's so important to have someone to talk to. Reach out beyond your family and friends to a professional. This will allow you to express your feelings and bounce ideas without concern of backlash or judgment.
The National Helpline for Substance Abuse and Mental Health is just one resource. This free helpline 1-800-662-4357 is confidential and is manned 24 hours a day - remember you're not alone.
What can you do that will make you feel better?
I got a lot of exercise. I started walking, then progressed to running. I joined a gym and lifted weights. I sweated. A LOT! It helped me to process things in my head while I was working out. It made me tired and allowed me to sleep at night.
I made a list of things to accomplish every day. I crossed them off when I was done.
In the beginning, my list included eating and feeding the dogs and cats. Yes... I had to write that down to remember to do it.
Then I progressed to things like making my bed, coffee with friends. Making lists helped, crossing things off made me feel accomplished.
Obviously I was seriously depressed. Starting over in life was possible for me by taking tiny baby steps at a time.
What is that moment in your life where you made that conscious decision that helped define who you are today?